10 Cheapest Countries to Live and Work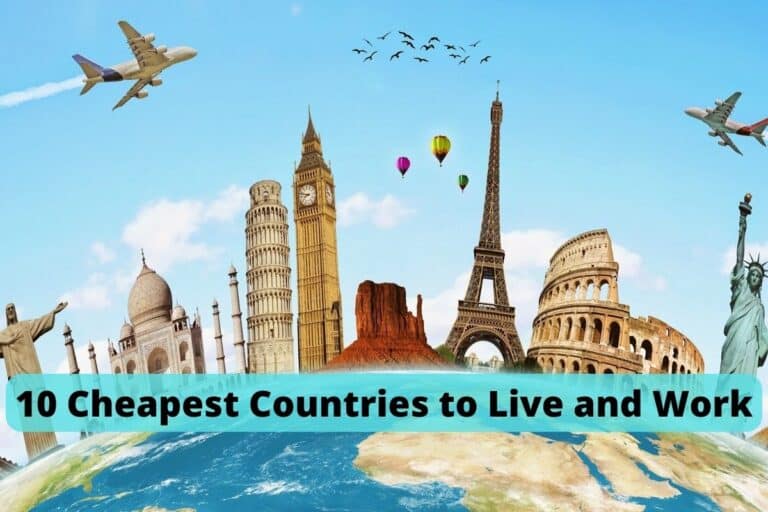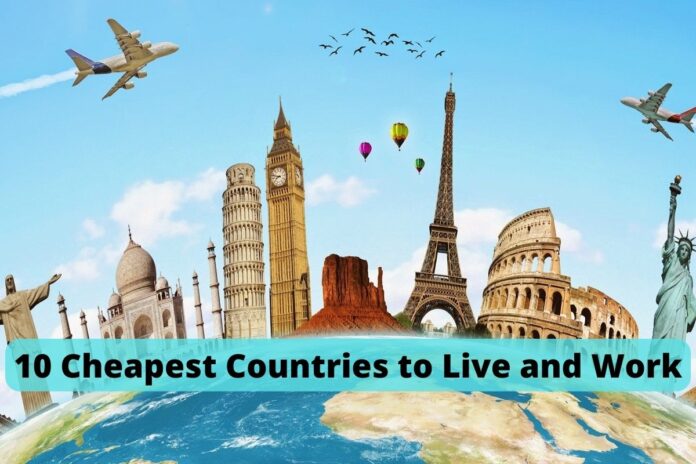 Do you often dream of quitting your work from home jobs abroad and moving to some heavenly place? Especially in winter, when you really want warmth, this desire makes itself felt.
In the modern world, migration already seems to be something ordinary. Few remain in the city or even the country in which they were born. The desire for a better life is much more rational for a person than the blind desire to stay at home. And there are often plenty of profitable options, you just have to want.
Then we offer you a rating of the cheapest countries to live and work in.
Uruguay
Uruguay is calm, comfortable, and picturesque: the Atlantic coast to the east of Montevideo, colorful settlements in the north, nature reserves, and farmland in the center. Plus, excellent ecology, high-quality medicine, free education, inexpensive products – a solid pastoral idyll. It is she who attracts pensioners with a permanent income of 1,500 USD per month and housing purchased in the country worth over 100,000 USD.
Montenegro
Postcard Montenegro is not yet part of the EU, therefore, immigration rules are less strict here. True, this is a minus: it will not be possible to move freely around the countries of the Schengen zone even with permanent residence. If the love for a carefree beach holiday, an original culture, and exciting excursions are stronger than restlessness, it's time to collect documents.
During the high season, Indians can stay in Montenegro without a visa for up to 3 months, paying for registration and receiving the so-called "white cardboard".
Vietnam
The southeast coast of Vietnam is famous for its 11,000 hectares of rainforest. And this is perhaps the best place in Asia for diving and spearfishing: there is a huge barrier reef. And even on weekends, these places are free from tourists.
Therefore, housing here can be found for $150-200 per month. True, you will have to live here in close contact with the locals. Get ready for them to share beach spots with you.
Laos
Laos is a state in Southeast Asia, known for its beautiful mountains, Buddhist monasteries, and rafting on rivers in rubber boats with stops at cafes and bars.
Prices in Laos are very democratic: you can live here for $9-20 per day, eat for $1-5 for lunch and move around by renting a bike for $10.
Thailand
Despite the fact that this place is very popular among tourists and a little more expensive than other Asian countries, prices in Thailand are still not as high compared to many European countries.
Renting a whole house here will cost $160-320 per month, a single meal – $1-3, and renting a moped $63-80 per month. It is worth noting that in the countryside of Thailand, right in the middle of the luxurious jungle, you can settle for $4 per day.
Nepal
Mystical Nepal is renowned as the center of spirituality in Asia, and path seekers travel here from all over the world to meditate and soak up the unique atmosphere of this place. Those who do not yearn for enlightenment also go to admire the most beautiful mountains, stunning temples, and ancient pagodas. Nepal is a paradise for budget travelers. Food expenses here can be limited to $1 per day. Of course, if you go to restaurants, it will be more expensive, but the most expensive dishes here cost at least $8, and renting a one-room apartment (Kathmandu) costs $1-2 per day. Public transport here costs up to $0.2.
Nicaragua
Nicaragua is a real budget paradise for those who like to save money. In this country, everything is cheap, from food to rent. However, the minimum cost of living does not mean that you have to sacrifice the quality of life that you are used to at home. $995 will be enough to rent a large apartment, pay bills and meals for two, indulge in small entertainment (movies, for example), and even invite a cleaning lady three times a week.
Peru
Of course, the country is rather big and prices may vary from region to region. For example, Lima is currently a rapidly growing and developing city, so the prices there are atypical. But in small towns in the jungle, you can live completely for a penny.
Mexico
Right in the middle of Mexico is the cultural city of Guanajuato. A great apartment here can be rented for $150-200 a month, a glass of beer in a bar costs less than $1, and a movie ticket costs a miserable $3.
Ray Bradbury wrote the short story "Next in Line" about his experience of living here. It also hosts a famous arts festival called Cervantino. He was named after the author of the Don Quixote novel.
Spain
Europe is the most geographically close, understandable, and convenient location for moving. A vivid example of this is Spain, which turns your head with architecture, nature, aromas of fresh delicacies, and rhythms of temperamental flamenco. Official employment or registration of business activity, purchase of a real estate for 500,000 EUR, passive income from 2000 EUR per month, or confirmed refugee status are also suitable.
So is it worth moving?
It happens that the perfect job is waiting for you, not on the next street, but thousands of kilometers from home or even on another continent. If you are offered a job in another city or another country, how do you know if it is worth moving? Who will help make the decision? How do you weigh all the pros, such as salary increases and new opportunities, against the cons, such as difficulties for loved ones and loss of contacts?
Evaluate the big picture
When you're contemplating a big decision, it's tempting to open an Excel spreadsheet and write down all the pros and cons. But when you are faced with a choice that will change your life, you kind of choose your future self, and tables are powerless here. The job is just one piece of the puzzle. Consider all the components of your happiness and contentment. Think about what kind of lifestyle you are offered. Do you prefer living in a small town or a big city? Do you want to travel every weekend or prefer to spend time close to home? By answering the questions, you will understand what moving means for you and your family.
Talk more with your spouse
The most important person in deciding whether to move is your husband or wife. How will the decision to move to affect the career of a loved one? Will he or she find a good job in the new place? If not, how far back will you have to go? Many studies show that people suffer if they have to give up a career for a while. If a husband or wife does not have a job in a new place, then other difficulties will arise, since your loved one will be deprived of their usual life. There is a problem known as the "spouse in tow" syndrome: you have a new job, new colleagues, and many new acquaintances, and the spouse is completely isolated.
Think carefully about your decision and take action only after receiving advice from loved ones and weighing the pros and cons.
Subscribe to Our Latest Newsletter
To Read Our Exclusive Content, Sign up Now.
$5/Monthly, $50/Yearly