"Google and Amazon Will Disappear If…" Bill Gates on AI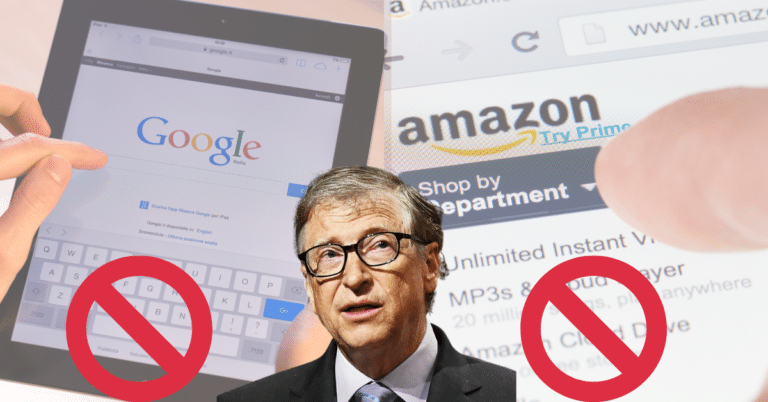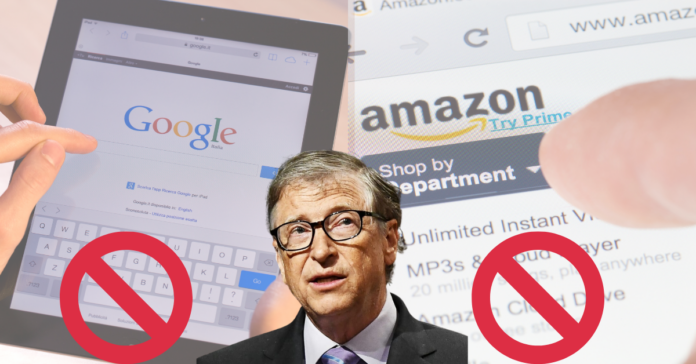 Listen to the Podcast:
In a recent statement, Bill Gates warned about robots' impending takeover of blue-collar jobs. According to Gates, humanoids will soon make industrial work more cost-effective and efficient. Bill Gates said Google and Amazon will disappear!
Bill Gates, the co-founder of Microsoft, has forecast the demise of companies like Google Search and Amazon if AI development continues at the current rate. Goldman Sachs and SV Angel organized an event called AI Forward in 2023, where a group of billionaires speculated about the potential impact of a new AI tool that could read human thought patterns, desires, and emotions. Bill Gates said, "You will never go to a productivity site, you'll never go to Amazon again," when AI has progressed.
Bill Gates Said Google and Amazon Will Disappear
According to recent statements by Gates, it is predicted that in the near future, blue-collar jobs will be taken over by robots and humanoids, making industrial work more cost-effective and efficient. According to Gates, white-collar jobs are also at risk of being replaced as AI technology continues to produce accurate, compelling, and high-quality content.
Microsoft's $10 billion investment in OpenAI's ChatGPT suggests the 67-year-old is confident the company will lead in developing new forms of artificial intelligence.
The IT tycoon predicted that until AI fundamentally destroys large tech business models, companies would continue to include ChatGPT-like features in their products to satisfy consumer demand.
Gates praised Reid Hoffman's startup Inflection AI, which he co-founded.
Several companies have collaborated on developing an AI-based computer assistant that users may instruct with voice or text commands to perform various tasks.
In his words, "Whoever wins the personal agent, that's a big thing," Gates referred to the personal agent as "the big thing."
Integration of ChatGPT with Microsoft Office products like Word, Excel, PowerPoint, and Outlook has begun.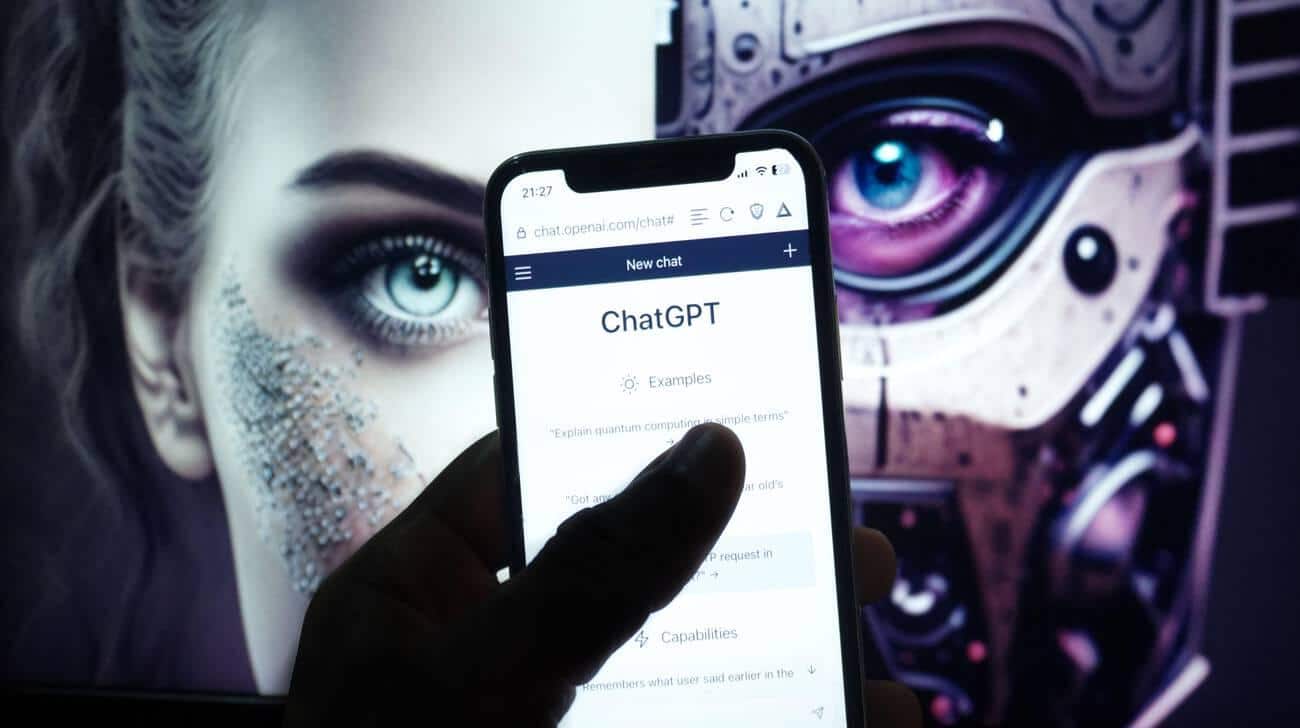 In April this year, Gates remarked that demands to freeze the development of artificial intelligence would not "solve the issues" ahead.
The technologist-turned-philanthropist argued that, as it was unclear how a hiatus would play out on a global scale, it was wiser to concentrate on how to make the most of AI advancements.
To outpace its competitors, Microsoft has made multi-billion-dollar investments in OpenAI, the owner of ChatGPT.
Meanwhile, ChatGPT-maker Sam Altman is meeting top leaders of European countries to discuss the future of AI and the progress of ChatGPT.
During a recent European tour, a prominent figure referred to the trip as a "very productive week of conversations" regarding the regulation of artificial intelligence (AI). The individual expressed satisfaction with the discussions and progress in determining the most effective approach to regulating AI.
The Microsoft-backed AI chatbot ChatGPT has opened up new possibilities for AI. Still, concerns about its capabilities have sparked enthusiasm and anxiety and even led it to confront authorities.
Altman described OpenAI's Thursday announcement of 10 equal grants from a $1 million fund as a "how to democratically decide on the behavior of AI systems" experiment.
Subscribe to Our Latest Newsletter
To Read Our Exclusive Content, Sign up Now.
$5/Monthly, $50/Yearly