Best ChatGPT Chrome Extensions in 2023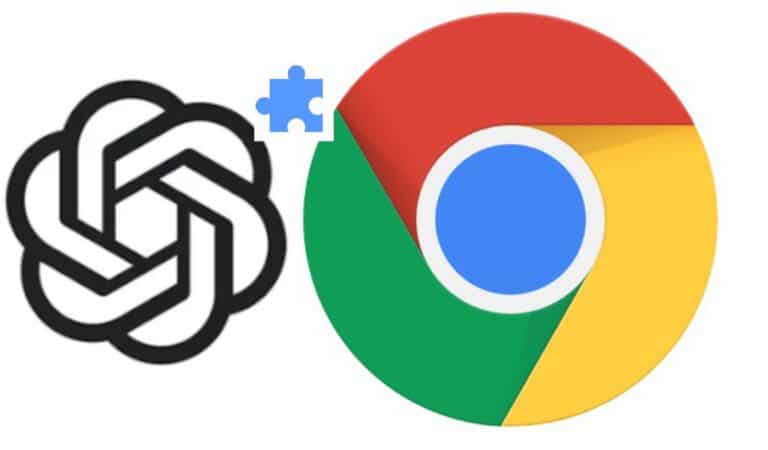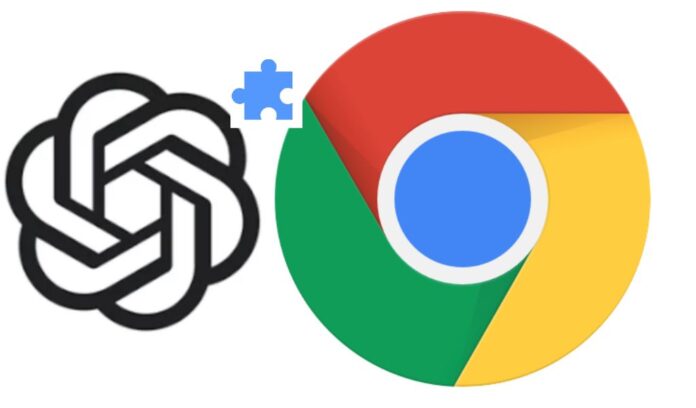 Listen to the Podcast:
ChatGPT has changed the way daily digital marketing and SEO jobs are done. Chrome extensions could help you get the most out of this chatbot driven by AI.
But with new ChatGPT tools coming out all the time, it can be hard to keep up. I've done the hard work for you and put together a list of 22 of the best ChatGPT Chrome apps for you to try.
Why Use ChatGPT Chrome Extensions?
ChatGPT's chat system is easy to use and great for coming up with ideas or brainstorming.
But if you want to use ChatGPT on a larger scale, the chat interface can make it hard to do so because you have to copy and paste everything into the target document.
This might not be a problem for one or two stories, but it might not be the best way to do something like rewrite meta descriptions for 1,000 pages.
That's when a ChatGPT-powered tool that doesn't have these restrictions comes in handy.
As an SEO expert or digital marketer, you probably work in Google Chrome most of the time. You can now try some (or all) of these ChatGPT apps to improve your experience and get more done.
23 Best ChatGPT SEO Extensions
Check out the 22 best Chrome apps that can help ChatGPT do more.
1. ChatGPT For Google
In ChatGPT for Google, responses are displayed alongside search results from well-known search engines like Google, Bing, and DuckDuckGo. With ChatGPT, you may ask questions and get responses.
A dark mode, markdown rendering, code highlighting, and a custom trigger mode are additional features. Additionally, it provides a mechanism to provide feedback for ChatGPT enhancements and supports ChatGPT Plus and GPT-4 (manual enable required).
2. WebChatGPT
The knowledge base of ChatGPT is only up to 2021, which is its main drawback.
However, this is no longer a problem with WebChatGPT. To make sure the conversations are more factual and current, this Chrome addon adds pertinent online results to the prompts.
It enables you to extract webpage text from any URL and retrieve web results for your queries. Using DuckDuckGo bangs and additional prompt templates greatly improves the precision of search results from thousands of websites.
3. Promptheus
By letting ChatGPT take input from a microphone, Promptheus turns it into a voice helper.
You can talk to ChatGPT instead of typing by holding down the space bar. This lets people have faster, more natural talks that are no longer limited by how fast they can type.
You can also change the language choices in the top right corner by clicking "Promptheus Options." Promptheus can really make your time on ChatGPT more interesting and productive.
4. TweetGPT
TweetGPT combines ChatGPT with Twitter to help you write well-thought-out tweets or respond to others in a way that makes you think. By using ChatGPT's API, you can make personalized tweets that speak to your audience and start interesting talks.
You just pick your favorite topic, language, and tone of voice, and TweetGPT does the rest. This tool is great, but I still think you should moderate what it makes because it could hurt your Twitter image.
5. ChatGPT Writer
You can use ChatGPT's features to write emails and notes on any website with ChatGPT Writer. This application works on its own and only needs an OpenAI login to give you high-quality answers that often do better than those from other tools.
It works on all browsers that are built on Chromium and can be used in any language. The improved help for Gmail is especially helpful.
6. ChatGPT For Chrome
By presenting ChatGPT's responses alongside search engine results from Google, Bing, and other search engines, ChatGPT for Chrome improves your search experience.
With this practical and cost-free extension, you may use your Chrome browser to access ChatGPT's cutting-edge AI features.
Its primary features include a clipboard copy option for pasting information elsewhere, code highlighting for simple understanding, and a dark mode for comfortable viewing.
7. Wiseone
Wiseone is an AI-powered reading assistant that integrates directly into the browser window and can read all forms of text, making it easier for you to read online.
It automatically reads intricate elements and simplifies them for better comprehension. How you read and explore material online can be changed by the extension's capabilities, such as Discover, Cross-checking, Ask Anything, Summarize, and Suggestions.
Complex concepts will be easier for you to understand, and Wiseone additionally double-checks information utilizing a variety of sources.
8. Merlin
Merlin is a great app for ChatGPT that works across your whole browser. If you click Cmd+M on any website, like Google or Gmail, you can enter ChatGPT.
It's free and puts your privacy first, and it saves you time with features like summarizing YouTube videos, sending email replies, and using AI to interact with people on social media sites like Twitter and LinkedIn.
9. ChatGPT Prompt Genius
A free and open-source browser plugin called ChatGPT Prompt Genius gives you access to a huge collection of prompts, customization options, and extra features.
The greatest prompts for ChatGPT may be found, shared, imported, and used with ease using this plugin, which also syncs your chat history locally for quick access and searching.
Your ChatGPT experience can be improved with a variety of customized themes, like SMS, warm fireplace, and hacker. You can export your chats in many formats, including markdown, HTML, PDF, or PNG.
Additionally, you may browse and save threads, do searches inside threads and prompt templates, and submit comments or recommendations via the built-in feedback form.
10. Engage AI
Assemble relationships, interact with prospects, and post smart LinkedIn comments with the aid of the Engage AI ChatGPT Chrome plugin. It enables you to provide resonant, real, perceptive, and pertinent comments.
In order to customize your encounters based on the particular circumstances, the plugin also provides a number of tone options to pick from, including pleasant, funny, disagree, congratulate, and query.
Simply open the LinkedIn post, click Comment, and then sit back and watch Engage AI work its magic. Of course, it is strongly advised to proofread what the tool wrote.
11. ChatGenie
The best browser extension for ChatGPT, ChatGenie, delivers the strength of OpenAI's ChatGPT directly into your browsing.
You may quickly and easily access ChatGPT with ChatGenie. Get responses immediately from search result pages on well-known search engines like Google, Yahoo, Bing, DuckDuckGo, and more. You can start ChatGPT from the context menu, instantly access ChatGPT through the navigation bar (Omnibox), and more.
Additionally, by occasionally pinging ChatGPT, ChatGenie maintains longer ChatGPT sessions.
12. YouTube & Article Summary Powered By ChatGPT
A free Chrome plugin called YouTube & Article Summary powered by ChatGPT uses OpenAI's ChatGPT to quickly and accurately summarize YouTube videos and articles from all over the internet.
You can quickly view a summary of the video's contents by clicking the summary button on the thumbnail of the one you're interested in. For articles, the extension functions similarly.
To enable you to understand the essential ideas and concepts without having to watch or read the entire piece, the application intelligently pulls key elements and insights from the text of the article or video.
13. Summary With ChatGPT – Open AI
combined with ChatGPT is a flexible Chrome plugin that provides clear and succinct summaries of YouTube videos and publications using OpenAI's AI technology.
It includes a number of capabilities, including the ability to create article summaries in bullet points, customize ChatGPT prompts, and support for both OpenAI API Key and ChatGPT login.
Additionally, it provides sample assignments like summarizing a piece of writing in three bullet points or fifty lines, translating text into Spanish, making text simpler for a five-year-old, and creating a caption based on the article's content.
14. ChatSonic
You may take use of the convenience of AI-assisted writing on a variety of platforms, including Gmail, Twitter, LinkedIn, Helpscout, and the entire web, with the help of ChatSonic, a potent ChatGPT Chrome plugin.
Among other things, it enables you to create emails, social network posts, and support tickets.
This add-on provides a large selection of writing templates for fields like marketing, sales, customer service, and personal productivity.
You can easily save your drafts and view your writing history with ChatSonic's user-friendly UI. ChatSonic also provides multilingual support.
15. Talk-To-ChatGPT
You can use Talk-to-ChatGPT when you don't want to type your questions. It lets you talk to ChatGPT through your microphone, turns your words into text, and plays back replies made by AI.
The official application works well and is easy to use on the ChatGPT homepage. It works with all the major languages.
It is a great way to make ChatGPT easier to use because it uses Google Chrome's speech recognition and text-to-speech features.
16. Copy For Chat GPT
Copy for Chat GPT makes it easy to copy answers from ChatGPT.
It puts a "Copy" button next to each answer, so you can copy quickly without having to highlight each one.
It also has computer shortcuts (CMD+K or CTRL+K) and checks copied text for plagiarism, letting you know if there are any problems. This makes sure that the information you copied is easy to find and safe to use.
17. ReaderGPT
ReaderGPT can help you keep track of what you're reading online. It uses ChatGPT to make summaries of any text-based webpage, so you can quickly get the main idea of big articles or blog posts.
It lets you find the best way to sum up the content you're interested in by giving you a wide range of examples to choose from in the settings.
With ReaderGPT, you can spend less time reading and more time focusing on the most important parts of any story.
18. YouTubeDigest
A wonderful plugin called YouTubeDigest uses ChatGPT AI to produce summaries of YouTube videos using automatically generated transcriptions.
Numerous summary formats are available, including bullet points, paragraph summaries, and article-style overviews. Even the time ranges can be customized, and content can be translated across languages.
For simple sharing and reference, you may also export your summaries as PDF, DOCX, or plain text. By allowing you to preview video content before you decide to watch the whole thing, this addon helps you save time.
19. Superpower ChatGPT
With the Superpower ChatGPT update, the ChatGPT app gets a lot of new features. It has a library of hundreds of tasks that are always being updated and can be used to make ChatGPT act in different ways.
It has tools for managing chats, like files and reordering, auto-sync, search and highlighting, pinning messages, and deleting groups.
Input history, quick access, favorite prompts, a search feature, and community prompts are all part of prompt management. The extension also covers language and style, as well as tools like word and character count, model switching, copy mode, and more.
ShareGPT could be a lifesaver for someone who loves to tell their friends about interesting chats on ChatGPT. With the click of a button, this application lets you share your chats right away.
Once you've installed ChatGPT, a small share button will show up in each chat. All you have to do is click it to make a link that you can share.
It's a fast and easy way to share interesting ChatGPT conversations without having to export them or take screenshots.
21. TeamSmart AI
A wide range of AI agents from TeamSmart AI are available to cater to consumers' diverse needs. Each virtual agent has a focus, such as Marc for questions about software engineering or Rose as a mental coach.
To increase your productivity and gain assistance in many areas, you can access a comprehensive team of AI assistants. Furthermore, an OpenAI API key is needed instead of ChatGPT Plus.
22. OpenAI GPT-3 For Gmail
This Chrome plugin has been quite practical for me while drafting emails. Using ChatGPT AI, OpenAI GPT-3 for Gmail suggests ways to finish my emails. It supports all languages, integrates smoothly with Gmail, and even corrects mistakes.
This privacy-friendly addon is essential for quickly and accurately creating entire emails and messages.
23. GPT-EZ
This is for people who like the chat system that comes with ChatGPT but want to improve it a bit.
The GPT-EZ extension gives your ChatGPT screen a splash of color and style. It lets you choose from more than 15 colors and 25 fonts. It changes the ChatGPT user interface and makes the whole experience better by adding features like download and share.
AI Will Persist
Adopting ChatGPT and AI-powered solutions can help you optimize your job, increase productivity, and improve efficiency. They are altering the digital marketing scene.
Failure to do so could give your rivals an advantage.
You'll probably be forced to adopt these cutting-edge technology sooner or later as a result, with little other option.
Subscribe to Our Latest Newsletter
To Read Our Exclusive Content, Sign up Now.
$5/Monthly, $50/Yearly