Is There A Difference Between Resin And Epoxy?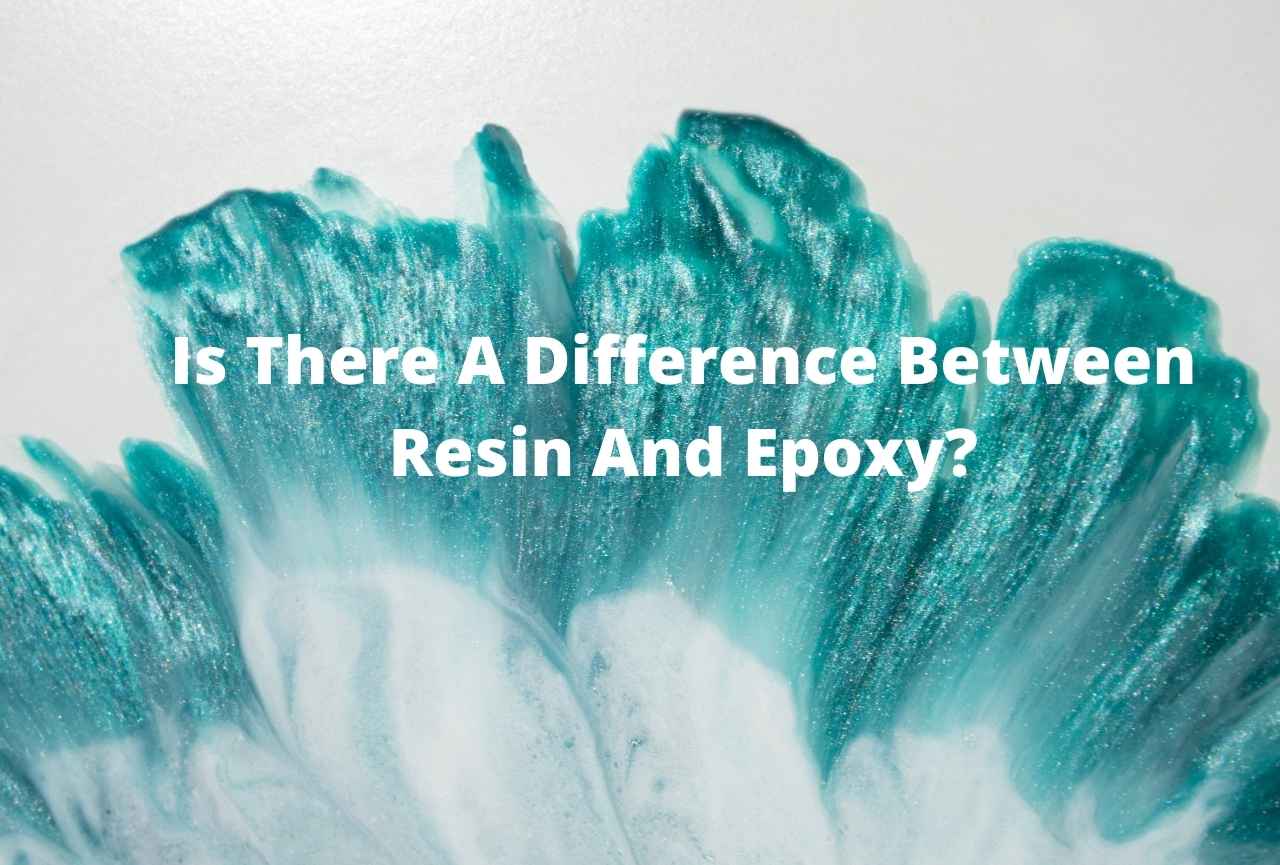 Resin and epoxy are both very popular adhesive types that are commonly used in construction. They are used to bond plastics, metals and glass. They can also be used for putting things together, maintenance or even engineering purposes. These adhesives are mostly known for their strong bonding properties and their heat resistant and chemical resistant properties. These plastic adhesives can be found in the form of syringes, containers as well as glue guns. Although very similar there are still a few differences between the two. 
Which is used more and why?
Although both are very strong bonding glues, EPI MAX  is much stronger and is more widely used in industries. They are both very good for construction work but epoxy is known for holding plastic or wood much more securely than resin. This has resulted in it being the clear favorite in factories. 
What is the drying time?
The drying time between the two adhesives is the main difference. Epoxy dries much quicker than resin glue which makes it a staple in households or professional spaces. Although epoxy and resin both require proper mixing for them to work properly. Workers must mix them properly since their adhesive qualities rest in the balance. It has been noted that epoxy hardens much quicker than resin. 
Which is more cost-effective?
Epoxy adhesive tends to be much more expensive as well. Compared to resin glue epoxy is much stronger and hardens much quicker it is more costly. But it is advised that epoxy is worth its value in gold so it is much better to spend a bit extra and use epoxy over resin. While resin glue takes around 8-10 hours to cure, epoxy glue usually takes about 6- 30 minutes. The difference in the drying time is so significant that it boosts the work rate greatly when using epoxy glue. 
Using epoxy and resin glue in industries
With epoxy glue being much stronger it is much more used in bigger constructions like building aircraft, boats and other mammoth constructions. Resin glue on the other hand is used in projects which don't require any rapid assembly. No matter what kind of material it is, epoxy is best for bonding plastics, metals and wood. 
Epoxy glue is solvent-free and water-resistant as well. In addition to its adhesive quality, epoxy glue is very durable and incredibly resistant to chemicals and heat. It is a type of petroleum-based adhesive which is much superior to the paste style glue if we are talking about bonding things together. Epocholohydrin is the most important chemical in epoxy glue; it is the material that forms the hard style layer which is highly resistant to cold, heat and moisture. 
These are some of the factors which separate resin and epoxy glues. If you are short of cash or your project is small you can go for resin glue however if you need that extra adhesive quality, it is much better to opt for Epoxy Resin Sydney.  The choice will depend on the situation and demand without doubt.
Apart from this, you can also read Entertainment, Tech, and Health-related articles here: 444 angel number, 666 angel number, 1616 angel number, 777 angel number, 333 angel number, Mangago, Project Free TV, Jio Rockers, Best Record Players, M4uHD, Hip dips, M4ufree, Pulse Oximeter, Google Pixel 5a Review, NBAstreams XYZ, CCleaner Browser review, Avocado Calories, Bear Grylls net worth, Rihanna net worth 2021, Dry white wine, Highest Paid CEO, The 100 season 8, Sundar Pichai net worth, Grimes net worth, F95Zone, how to change MSI keyboard color, Microsoft Office Suite, How to Share Netflix Account, how to change Twitch name, The Last Airbender 2, Sherlock Season 5, Homeland Season 9, Now you see me, Salvation season 3.
Subscribe to Our Latest Newsletter
To Read Our Exclusive Content, Sign up Now.
$5/Monthly, $50/Yearly