Youtube Star Markiplier Net Worth, Full Bio, and Career Updates in 2023
Listen to the Podcast:
Markiplier is an American YouTuber with an online presence. He is popular due to his YouTube videos. He has millions of subscribers and billions of views on his channel. Markiplier's net worth is about $35 million as of 2023.
Because of his YouTube skills, Markiplier became a millionaire at the young age of 28. His career began to flourish as a result of his passion for games. He began exhibiting his talent by playing video games such as Amnesia and Serious Sam 3 on YouTube.
People enjoy viewing his movies because of his distinctive manner of screaming and displaying bizarre facial expressions. However, let's investigate his personal life more. Plus, there is an additional biography of a remarkable individual to reveal.
Markiplier's Biography
Markiplier is unquestionably one of the most popular YouTubers and internet personalities in existence today. Not only is he well-known inside the platform and, by extension, the gaming community, but he is also expanding into other media, such as podcasts and film. His Let's Play videos on horror-survival games, such as Five Nights at Freddy's and Amnesia, made him famous. Yet, he also plays games from different genres, such as Minecraft.
In addition to gaming, he is a comedian and podcast host. On his prominent YouTube channel, he routinely posts funny sketches. He occasionally produced, co-created, and starred in films, television, and online series. A Heist With Markiplier and the series Who Killed Markiplier were among his most popular works.
| | |
| --- | --- |
| Full Name | Mark Edward Fischbach |
| Nick Name | Markiplier |
| Birth Date | June 28, 1989 |
| Birth Place | Honolulu, Hawaii, United States |
| Age | 33 years old |
| Marital Status | Unmarried |
| Girlfriend | Amy Nelson |
| Nationality | American |
| Education | University of Cincinnati |
| Net Worth | $35 Million |
| Source of Wealth | Professional YouTubers |
| Height | 1.79 m (5 ft 10 in) |
| Weight | 77 kg |
Markiplier Net Worth
Markiplier is an American actor, writer, producer, director, and YouTube personality. As of 2023, Markiplier net worth is around $35 million. He is one of the world's highest-paid and most popular YouTube stars.
Markiplier's YouTube channel has over 34 million subscribers and 17 billion views as of this writing. His YouTube channel is among the most popular one hundred. Markiplier is known for his hilarious remarks on video games. The majority of his "Let's Play" gameplay commentary videos focus on survival horror and action games.
He starred in, wrote, and directed the YouTube Premium film "A Heist With Markiplier" in 2019 and appeared in "Smosh: The Movie" in 2015. Markiplier and fellow YouTuber Jacksepticeye created the clothing brand Cloak in 2018. He co-hosts "3 Peens in a Podcast" and "Distractible" podcasts. In 2019, he starred in and co-produced the episodic audio drama "Edge of Slumber."
| | |
| --- | --- |
| Net Worth: | $35 Million |
| Source of Wealth: | YouTuber, Podcaster |
| Monthly Salary: | $3,00,000 |
| Annual Income: | $4 Million |
| Born: | Jun 28, 1989 |
| Height: | 1.79 m (5 ft 10 in) |
| Country of Origin: | United State of America |
| Last Updated: | 2023 |
Markiplier's Early Life
Mark Fischbach was born in 1989 in Honolulu, Hawaii. His father served in the U.S. Army, and his mother is Korean. While Fischbach's father was stationed in Korea, the two met. The older brother of Fischbach is the creator of the webcomic Twokinds. His sibling occasionally appears in videos, although he mostly avoids the camera.
Fischbach's parents moved to Ohio after his birth, where he grew up. He attended high school in Ohio's Milford. He played the trumpet as a member of the marching band. Markiplier graduated from high school in 2007. He also stated that he desired to be a voice actor.
After receiving his diploma, he enrolled in the biomedical engineering program at the University of Cincinnati. However, after beginning the degree program, he opted to leave school to focus on his YouTube channel. In 2012, he created his YouTube channel under the moniker Markiplier.
Read More: Mrbeast Net Worth
Markiplier's Career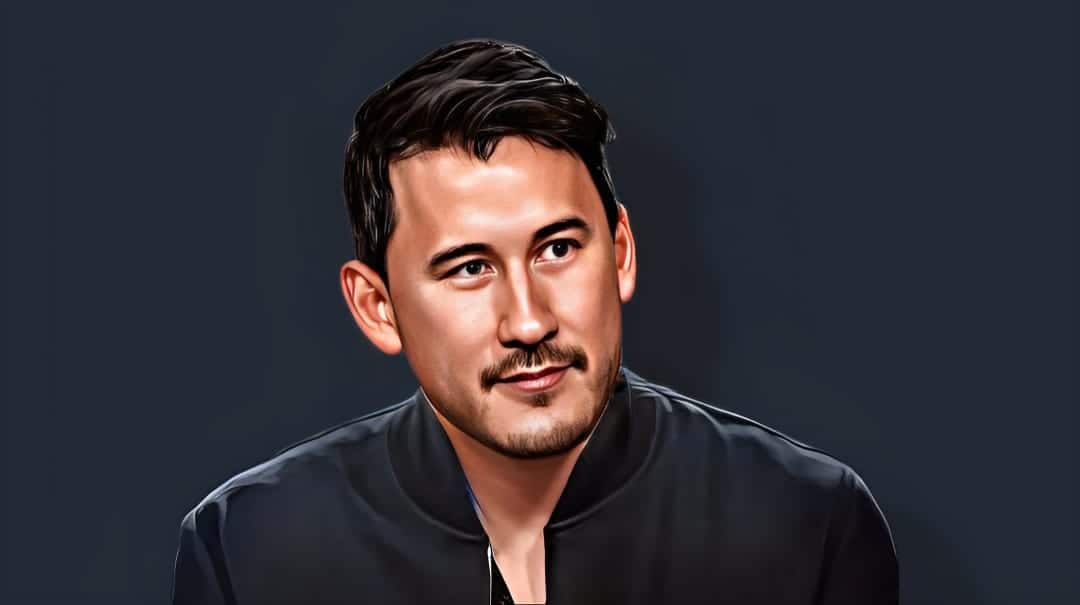 Markiplier joined YouTube in March 2012, and the following month he uploaded his debut video. He chose the nickname "Markiplier," which is a mix of his first name and "multiplier," because he intended to upload sketch comedy videos in which he portrayed every character.
His initial YouTube series was a walkthrough of "Amnesia: The Dark Descent." YouTube disabled his AdSense account after he played a few more games on his channel, so in May 2012, he began a new track titled "markiplierGAME." In August 2014, Markiplier began playing through "Five Nights at Freddy's." It was seen over 80 million times, making it his most popular playthrough.
2019's "Five Nights at Freddy's AR: Special Delivery" featured a cameo appearance from him. In September 2015, Markiplier and fellow YouTuber Jenna Mae appeared on Jimmy Kimmel Live! after Kimmel was chastised for making fun of Let's Play videos. In 2015, "Variety" ranked Markiplier as the sixth most popular celebrity among American adolescents.
How did Markiplier Make His Money?
Markiplier has 32,5 million YouTube subscribers, and the majority of his income comes from ad revenue generated by his videos. The owner of a YouTube channel earns two dollars for every thousand views of pre-video advertising.
With a channel that receives approximately 14 million views per day, he will earn approximately $28,000 per day and approximately $10,220,000 per year, assuming the cost per ad remains constant. In addition, he earns money from sponsorships and agreements with numerous companies, including Dirty Bomb and Robot Entertainment.
Markiplier also co-founded the clothing line CLOAK with Jacksepticeye, which focuses on producing comfortable clothing for everyone. He lacks a Twitch channel and a significant social media following, so the majority of his income comes from YouTube.
How Much does Markiplier Make on YouTube?
Markiplier's main YouTube channel has received over 18 billion views since his first video was released in 2012. This does not include donations, channel memberships, merchandise, sponsorships, or any of Markiplier's other business operations.
Markiplier currently averages over 3 million views per video and primarily does gameplay videos. Taking this into account, Markiplier earns an average of $12,000 for every video alone from YouTube AdSense. Markiplier generates around 148 million views per month, resulting in a monthly YouTube Adsense income of approximately $592,000.
Sponsorship
Markiplier would produce promotional movies for a certain new game or gaming product. Although he has a substantial number of subscribers, it would not be shocking if he charged more than $10,000 per sponsorship. The majority of social media influencers charge a substantial sum for each post or video.
Touring
Markiplier would travel with other YouTube personalities. They would travel to specific cities and perform sold-out events. Even Forbes calculated that Mark's annual revenues in 2018 were double those of the previous year due to his 2018 tour. Markiplier and his buddies would perform humorous acts on this program.
Read Also: Shaq Net Worth
Markiplier's Podcasting
Mark chose to begin live streaming and podcasting in 2018. He collaborated with Bob Muysken and Wade Barnes to launch the 3 Peens in a Podcast on the Twitch live streaming platform.
In May 2021, the same team will launch a podcast titled Distractible. This time, the presentation was not live. It was prerecorded by QCode and is accessible on Apple Podcasts and Spotify.
For Markiplier's third podcast, he was now joined by Tyler Scheid. The title of their program is Go! My Favorite Sports Team. They present subjects for all levels of sports lovers.
How Much does Markiplier Twitch Streams Earnings
Markiplier creates YouTube videos and streams on Twitch. He secured a multi-year contract with the purple platform, where he also plays games like Five Nights at Freddy's.
It is one of the most subscribed channels on the network, and he has reportedly earned between $300,000 and $400,000 via Twitch contributions and contracts since 2017.
Markiplier's Additional Projects
Markiplier earns between $10 and $20 million annually from his multiple social media businesses. Mark, though, is neither a videographer nor a podcaster. He is a business magnate as well.
In November 2014, Fischbach joined the board of directors of the comic book publisher Red Giant Entertainment. Mark would have his own line of comic books, as confirmed in 2016. He also works as a voice actor for Cartoon Network.
In 2018, Markiplier and Jacksepticeye debuted their new fashion collection titled Cloak. It was intended to be a line of sportswear for gamers.
Markiplier Movies and Others
In November 2014, the successful YouTube personality joined the board of the comic book publisher Red Giant Entertainment. During the San Diego Comic-Con in the same year, he co-hosted a panel with corporate representatives, including CEO Benny R. Powell. According to recent reports, he will have his own line of comic books. In addition, he has appeared in two films: "Smosh: The Movie" and "Change the World." In addition, he has appeared on his YouTube channel and on television programs.
Also Read: Yo Gotti Net Worth
How Much does Markiplier Earn Per Year? 
Markiplier is among the highest-earning YouTube personalities. He earns between $10 million and $20 million annually from his social media ventures.
Markiplier earned $12.5 million in 2017 and $17.5 million in 2018, making him the sixth highest-paid YouTuber in the world.
Markiplier earned $13 million in 2019 and $20 million in 2020, making him the third highest-paid YouTuber worldwide. This results in earnings of almost $60 million between 2017 and 2020 alone.
Games that Markiplier Plays
Markiplier is best known for uploading playthroughs of indie and horror games. Here are some of the games he played live on YouTube and Twitch:
Five Nights at Freddy's

Yandere Game Simulator

Amnesia

Happy Wheels

Slender: The Eight Pages

Haunt Chaser

Elden Ring

Half Dead 3

Among Us

Resident Evil
Markiplier's Houses
Markiplier bought Donald Glover's house in the La Caada Flintridge neighbourhood of Los Angeles for $4 million in April 2021. The 3,279-square-foot house has three bedrooms, windows that go from floor to ceiling, a swimming pool, and a cabana. Glover bought the house in 2016 for $2.7 million and hired the designer Barbara Bestor to fix it.
Markiplier's Car Collection 
Markiplier has some nice cars because he has a lot of money. Let's look at all the cars he has.
| | |
| --- | --- |
| Car Collection | Prices (USD) |
| Ford GT | $500,000 |
| Ferrari 488 GTB | $284,000 |
| Tesla Model S | $90,000 |
| Jeep Wrangler | $35,000 |
How Does Markiplier Spend His Money?
In April 2021, Markiplier purchased a $4 million home in Los Angeles. The house features three bedrooms with floor-to-ceiling windows and is regarded as one of the most attractive properties in the neighbourhood.
Aside from this, it is well-known that Markiplier is a devoted philanthropist. Over the years, he has raised and donated over $3 million to various causes.
He is not renowned as a huge spender but lives without financial concerns. As long as Markiplier remains one of the most influential YouTubers, we may expect his net worth to improve in 2023 and subsequent years.
To Know More: Ernest Khalimov Height
Markiplier's Personal Life
Miranda Cracraft, Markiplier's 19-year-old step-niece, died in a car accident in June 2018. He launched a GoFundMe page to cover funeral expenses and raised nearly $79,000. Markiplier has participated in various charity fundraisers and live streams, which, according to "Forbes" in 2017, raised roughly $3 million. In March 2018, he sold his "Tasteful Nudes" Charity Calendar for 48 hours, raising $500,000 for the Cancer Research Institute. Markiplier identifies as a liberal and favours tighter gun control laws, universal health care, and LGBT rights. In 2020, he came out against George Floyd's murder.
Markiplier Family, Parents and Siblings
Cliffton Morris Fischbach, the father of Markiplier, was a soldier who worked in South Korea, where he met his Korean mother. Markiplier had just been born when he retired, and the family relocated to Cincinnati. Afterwards, Markiplier's parents split, and his father remarried a woman named Dee. His life with Dee was enjoyable, but he was later afflicted with cancer and died on July 4, 2008. It was a major setback for him. Markiplier refers to his mother as Momiplier. She is one of my greatest fans.
The older brother of YouTuber Markiplier is Thomas Jason Fischbach, also known as Tom. His birth year is 1987. Markiplier is an artist who has created the web series TwoKinds. He has appeared in some Markiplier videos, but he appears to be a quiet individual who dislikes the spotlight. Mark and Jason are exceptionally supportive of one another.
The Love Life of Markiplier
Markiliper's romantic relationships are not as convoluted as numerous publications would have you believe. According to rumours, he was in a relationship with his longtime pal Jesse. But, the YouTuber moved to Facebook to dispel the rumours, claiming that he and Jesse were only close friends. Mark continued by stating that she influenced the majority of his YouTube content. Jesse inspires him.
Also, she has been observed in Mark's YouTube videos. The celebrity frequently encourages his fans to subscribe to Jesse's YouTube account. Her videos are entertaining, amusing, and instructive. Mark Edward Markiplier is currently dating Amy Nelson, whom he met in 2015. When they began dating, there were no rumours of conflicts or abuse in this relationship.
You can Read: Ty Simpkins Net Worth
Markiplier's Social Media Profile
Markiplier is highly engaged across all social media platforms. @markiplier is the handle of his Instagram account, which has over 11.2 million followers. He posts a picture of his daily life and details about planned events.
Markiplier has a YouTube channel as well. His YouTube account is called Markiplier, and he launched it on May 27, 2012. His YouTube channel surpassed 34,6 million subscribers in 2023. Mark is one of the most viewed YouTubers of all time, as his work has been viewed over 16.3 billion times. He's also popular on TikTok. He has almost 6,2 million TikTok followers. His Twitter alias is @markiplier.
| | | |
| --- | --- | --- |
| Instagram | @markiplier | 11.2 million followers |
| Facebook | https://www.facebook.com/markiplier/ | 3.6M followers |
| Twitter | @markiplier | 13.9M Followers |
| YouTube | Markiplier | 34.6M subscribers |
| Tiktok | @markiplier | 6.2M Followers |
How did Markiplier Got Famous?
YouTube's channel Mark has gained in popularity over time. It is a video game channel. Mark plays the game with commentary, which is entertaining for some individuals. YouTube has gaming channels like Pewdipie and Jacksepticeye. Markiplier is an extremely popular creator.
Mark's channel expands as his preference for video games rises. Presently, Mark's YouTube channel is the most popular and well-known channel on YouTube. This caused Mark's channel to grow in popularity over time.
What is a Heist with Markiplier?
Mark released the 2019 comedy flick A Heist with Markiplier 2019. The comedy film A Heist with Markiplier is directed, produced, written, scored, and edited by Mark. Yes, he is also a YouTuber, a comedian, a film director, a film producer, a commentator, a screenwriter, a voice actor, a cinematographer, an online celebrity, a film editor, a television producer, a television director, and a television editor.
As he is so into the digital world, he was probably a child. Hence, Mark has become the renowned Markiplier. Well! Who killed Markiplier is one of Markiplier's four-part YouTube series that helped increase his net worth.
Awards And Nominations
Markiplier has received multiple Streamy Award nominations. In 2019, he received the Purpose Award for Social Good – Creator, and "A Heist with Markiplier" received the Scripted Series award in 2020. In 2016, the Make-A-Wish Foundation recognized him as Celebrity of the Year, and in 2020, the Cancer Research Institute awarded him the Oliver R.
Grace Prize for Outstanding Service to Cancer Research Advancement. Markiplier got a Diamond Creator Award/YouTube Creator Prize at the 2016 YouTube Creator Awards and a Golden Joystick Award for Outstanding Streamer/Broadcaster in 2017. Also, he has been nominated for the Kids' Choice Awards (2018, Best Funny YouTube Creator), the Shorty Awards (2018, Creator of the Decade), and The Game Awards (Trending Gamer, 2015).
You can Read Also: Amber Heard Net Worth
Conclusion
Markiplier took a risk by dropping out of college to pursue a career on YouTube. In retrospect, though, anyone could claim that it was all worth it, given his great success to this day. His tale demonstrates that taking risks and persevering is important to achieve goals, regardless of how large or intimidating they may appear.
In this article, we have provided you with all the information you desired regarding Markiplier. We have included information about Markiplier net worth, relationship status, lifestyle, and net worth, among other details. We hope you discover whatever you desire to know about him.
Frequently Asked Questions (FAQs) about Markiplier Net Worth
What companies does Markiplier own?
In addition to posting videos on his primary YouTube channel, he co-founded the clothing company Cloak with fellow YouTuber Jacksepticeye and co-hosted the Distractible podcast with LordMinion777 and Muyskerm. Also, he co-hosted the defunct Unus Annus channel.
What was Markiplier's original job?
Fischbach initially studied to become a medical engineer at the University of Cincinnati, but he stepped out to seek a career on YouTube. Prior to his YouTube popularity, he desired to become a voice actor. Markiplier is possibly one of the most recognizable Internet and YouTube celebrities.
Who is the richest YouTuber in the world?
MrBeast is the highest-paid YouTube star of all time, estimated to earn $100 million in 2023.
Is there any Markiplier horror game?
Sure, Mark has scary games as well. There are other horror games by Mark, but The Witch's House is the most popular.
Does Markiplier have cancer?
Markiplier had a big adrenal gland tumour positioned above his kidneys. During the examination, physicians also discovered that Mark's appendix was the size of a beach ball and required emergency removal.
Where is Markiplier currently living?
Mark Edward Fischbach, better known by his online identity and primary YouTube handle, Markiplier, is an Internet and YouTube personality star from the United States. Fischbach, a native of Honolulu, Hawaii, began his career in Cincinnati, Ohio. Currently, he resides in Los Angeles, California.
Who is Markiplier's partner?
Markiplier and Jacksepticeye announced the creation of the Cloak fashion line in 2018. The brand was conceived and introduced as a gaming-centric athleisure line different from their personal apparel.
Subscribe to Our Latest Newsletter
To Read Our Exclusive Content, Sign up Now.
$5/Monthly, $50/Yearly