How to Select The Optimal OMS for Ecommerce?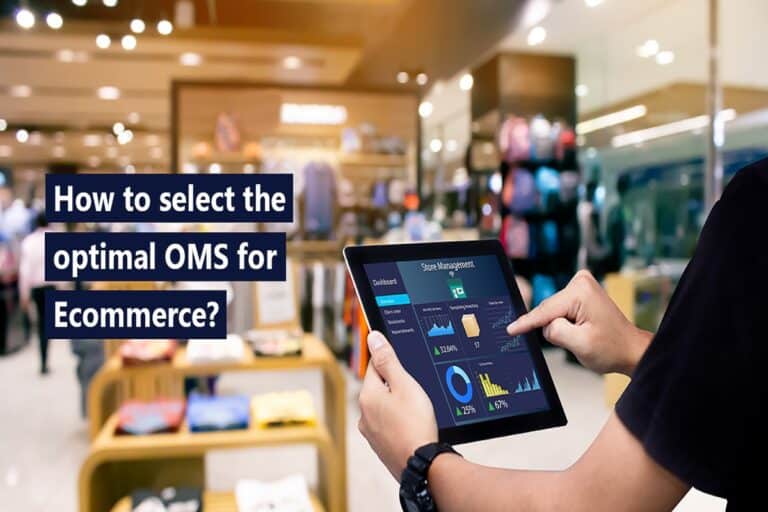 Order Management Systems (OMS) play a pivotal role in eCommerce. However, owing to the sheer volume of eCommerce sites & their respective dominance in the digital world, we often overlook the complexities & intricacies such operations entail. This is where OMS enters the arena to save Ecommerce platforms from the perils of mismanaged operations – whether it is storage/warehousing, logistics, or supply chain management. So, let us delve into the details trade order management software system right away, shall we? However, before doing so, we need to understand an OMS and its fundamental role in Ecommerce.
What is an OMS?
Order Management Software (or Systems) are packages that facilitate the task of order data entry & its subsequent processing. These are vital in today's digital world, given the masses of orders that keep emerging, their affiliated processes (including item selection, dispatch & delivery), plus the after-sales protocol, in case of returns. It monitors the progress of the order and associated data throughout the process. This is known as the order lifecycle from the start (customer placing the order) to the finish (receiving the ordered goods/items). This process must remain fulfilled all through the various stages. Otherwise, there remains a risk of potential gaps or bottlenecks formation.
It digitally manages all metrics linked to order, including inventory, to ensure sufficient stock levels are available. All services are supported by a robust, almost live insight into stock which consumers can then track to check when it is expected to arrive. This is specifically referred to as 'trade order management system software.
How does an OMS work?
Order management begins once a customer places an order – i.e., collection and delivery with inventory in between, wherein visibility of service availability is guaranteed. Although workflow can vary from one company to another, this is the main sequence:
Order placement – typically via an automated form. Sales representatives will verify & confirm the order.
Revolutionizing the B2B customer experience via fulfillment involving warehousing, generating invoices & being selected, packed & dispatched.
Inventory management adjusts stock volumes according to seasonal variations or other factors.
Omnichannel order fulfillment pushes revenue growth & customer satisfaction.
Why is order management significant?
Organizations tend to involve multiple partners to assist in packing, distribution, etc. Accountability & intrinsic data integrity are essential factors to maintain. This augments cost savings and efficiency and boosts revenue too. Customer service points enable sharing regular updates, such as email or in-app notifications. These all integrate multi-device operability for ultimate & universal accessibility. Data should be easily accessible, right? Customers may have queries requiring responses within a reasonable, yet quick timeframe. Now, even promoting, or cross-selling products is made possible for anyone.
What makes an apt OMS?
Visibility
The entire supply chain can be isolated to filter events & anticipate problems, developing more effective processes.
Intelligence
Align order management processes with an organization's business priority needs & protocol to meet goals or targets.
Flexibility
Segregate orders or events into distinct work tasks which can be channeled & funneled to the apt resources or systems.
Live inventory service
Check stock levels, in transit, and current demand levels — reducing the need to expedite shipments or maintain excessive safety stock.
Delivery & service scheduling
Align delivery commitments with inventory, resources & skills, enabling more significant efficiency-driven service requests  
Customer engagement methodologies
Observe from a customer perspective, with a backend vision to understand customer needs better from a holistic perspective.
Fulfillment optimization
Analyze data & advise ways which factor how & where customers need their orders shipped, delivery duration, and cost.
Digital store operability empowers remote collaboration & live inventory searchability throughout the entire world.
Order management solutions: TradeEdge by Edge Verv
Reduce order cycle duration, and boost revenue & efficiency too. What are we referring to here? Well, of course, TradeEdge is a robust software for order management. This order management system solution also encourages market share growth, encompassing better marketing, last-mile connectivity & standardization of processes too.
Its flexibility & configurability promote cloud-based work order management solutions to grow with gauged progress checks. In addition, the autonomous operation saves time and money & propels more regular revisions or updates seamlessly.
Such order management system software offers convenient & subsidized onboarding. Moreover, delivery planning & proportionate pay protocol ensures not to expend unnecessary, redundant amounts—the cost to serve falls with this magical concept, while productivity is boosted.
It is also integrable with other apps & systems and has a robust data management module and intuitive UI for anyone to use & understand. Regular monitoring reports gauge data for optimal outcomes, such as order to cash (e.g., is the order value related to other factors). In addition, market Pulse uses advanced analytics for added predictive analysis & statistical trend extrapolation.
Conclusion
Trade order management software systems are increasingly available; however, when selecting anyone, we need to consider the following:
Ergonomic & flexible use (interface, processes & compatibility with other systems or people)
Provides live & logical plus valuable insights for decision-makers to draw conclusions based on data intelligence as well as analysis
Yields reliable, dependable data for accurate results
While there may be other features to consider when purchasing or investing in an OMS, these are the three main factors that make the most difference when organizing one's supply chain – optimally.
Subscribe to Our Latest Newsletter
To Read Our Exclusive Content, Sign up Now.
$5/Monthly, $50/Yearly