After Cristiano Ronaldo snub, Coca-Cola lost $4 billion
With a calm expression and a slight tinge of mockery, star soccer player Cristiano Ronaldo picks up two glass bottles of Coca-Cola, mumbles the company's name and sets them aside, then picks up a bottle of water. Shortly afterwards, the market value of the Euro 2020 sponsor dropped by $4 billion.
The captain of the Portuguese national soccer team is a well-known fitness enthusiast. At a press conference in Budapest ahead of Portugal's Euro 2020 match against Hungary, Ronaldo made his views on soft drinks clear.
Seconds after sitting down, the soccer player removed the Coca-Cola bottles and picked up the water bottle saying "Agua" in Portuguese, a gesture that seemed to encourage people to drink water instead of soft drinks. A video of the episode went viral on social networks.
At press time, Coca-Cola's share price had fallen from $56.10 to $55.22, down 1.6%. It has now risen to 55.41 dollars.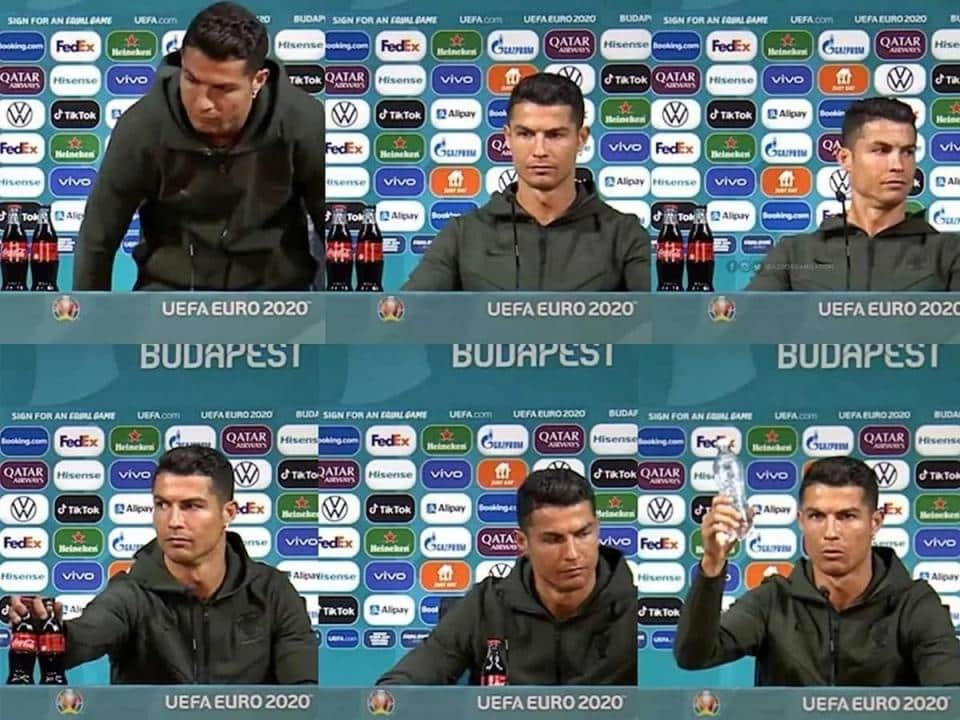 Coca-Cola's market value has gone from $242 billion to $238 billion, a drop of up to $4 billion. Coca-Cola is one of the official sponsors of Euro 2020, so the bottles were placed on the table for marketing purposes.
Coca-Cola's market value drops whopping $4 billion after Portugal star Cristiano Ronaldo removed 2 bottles of carbonated drinks during Euro 2020 press conference, encouraging people to drink water insteadpic.twitter.com/hN0EWiZ2Hfhttps://t.co/cDeHrTXI4U

— DAILY SABAH (@DailySabah) June 16, 2021
Ronaldo, one of the most famous and best soccer players in the world, is a fitness fanatic, something his nearly 300 million followers on Instagram are well aware of. He scored twice in Portugal's 3-0 win over Hungary on Tuesday, setting a Euro finals record of 11 goals.
If you missed these latest articles from Entertainment Desk: Konosub season 3, Good Omens season 2, The Last Airbender 2, Sherlock Season 5, Homeland season 9, Now you see me, Love Alarm season 2, Young Justice season 4, Shield Hero season 2, Salvation season 3, the feed season 2, Taboo season 2.