Top 25 Richest People in The World 2023 [April Update with Net Wealth]
Listen to the Podcast:
Do you want to know who are the top richest man in the world 2023? Billionaires have a disproportionate impact on the global economy, politics, and philanthropy. In 2023, the world's billionaires will number 2,700. The Forbes Billionaires Index ranks the top richest man in the world as of 2023.
Bernard Arnault's net worth was $199 billion, making him the world's wealthiest person, followed by Elon Musk (net worth: $187 billion). With approximately $127 billion in current real-time total net worth, Jeff Bezos ranks third in the world. Bill Gates came in fourth place with $120 billion in personal wealth, followed by Warren Buffett with $107 billion.
The list of the top richest person in the world changes on a daily basis, based on their most recent net worth and financial performance. Larry Ellison came in sixth place with a personal fortune of $107 billion, followed by Steve Ballmer with a fortune of $102 billion. With a net worth of $95.8 billion, Larry Page is ranked eighth. Sergey Brin ($91.6 billion) was ranked ninth on the list of the top ten wealthiest people in the world, followed by Francoise Bettencourt Meyers ($88.4 billion). These are the world's top billionaires: Here's a list of the top 25 top richest people 2023 based on net worth:
These are the World's Top Billionaires: Richest people in the World, 2023
| | | | |
| --- | --- | --- | --- |
| Rank | Billionaire | Net Worth | Country |
| 1 | Bernard Arnault | $211 Billion | France |
| 2 | Elon Musk | $187 billion | United States |
| 3 | Jeff Bezos | $127 billion | United States |
| 4 | Bill Gates | $120 billion | United States |
| 5 | Warren Buffett | $107 billion | United States |
| 6 | Larry Ellison | $107 billion | United States |
| 7 | Steve Ballmer | $102 billion | United States |
| 8 | Larry Page | $95.8 billion | United States |
| 9 | Sergey Brin | $91.6 billion | United States |
| 10 | Francoise Bettencourt Meyers | $88.4 billion | France |
| 11 | Carlos Slim | $86.6 billion | Mexico |
| 12 | Mukesh Ambani | $80.5 billion | India |
| 13 | Mark Zuckerberg | $77.9 billion | United States |
| 14 | Amancio Ortega | $68.5 billion | Spain |
| 15 | Zhong Shanshan | $67.7 billion | China |
| 16 | Charles Koch | $67.3 billion | United States |
| 17 | Julia Flesher Koch &family | $67.3 billion | United States |
| 18 | Jim Walton | $66.5 billion | United States |
| 19 | Rob Walton | $66.0 billion | United States |
| 20 | Alice Walton | $64.6 billion | United States |
| 21 | Gautam Adani | $56.4 billion | India |
| 22 | Jacqueline Badger Mars | $55.6 billion | United States |
| 23 | John Mars | $55.6 billion | United States |
| 24 | Michael Dell | $49.6 billion | United States |
| 25 | Alain Wertheimer | $48.4 billion | France |
1. Bernard Arnault and Family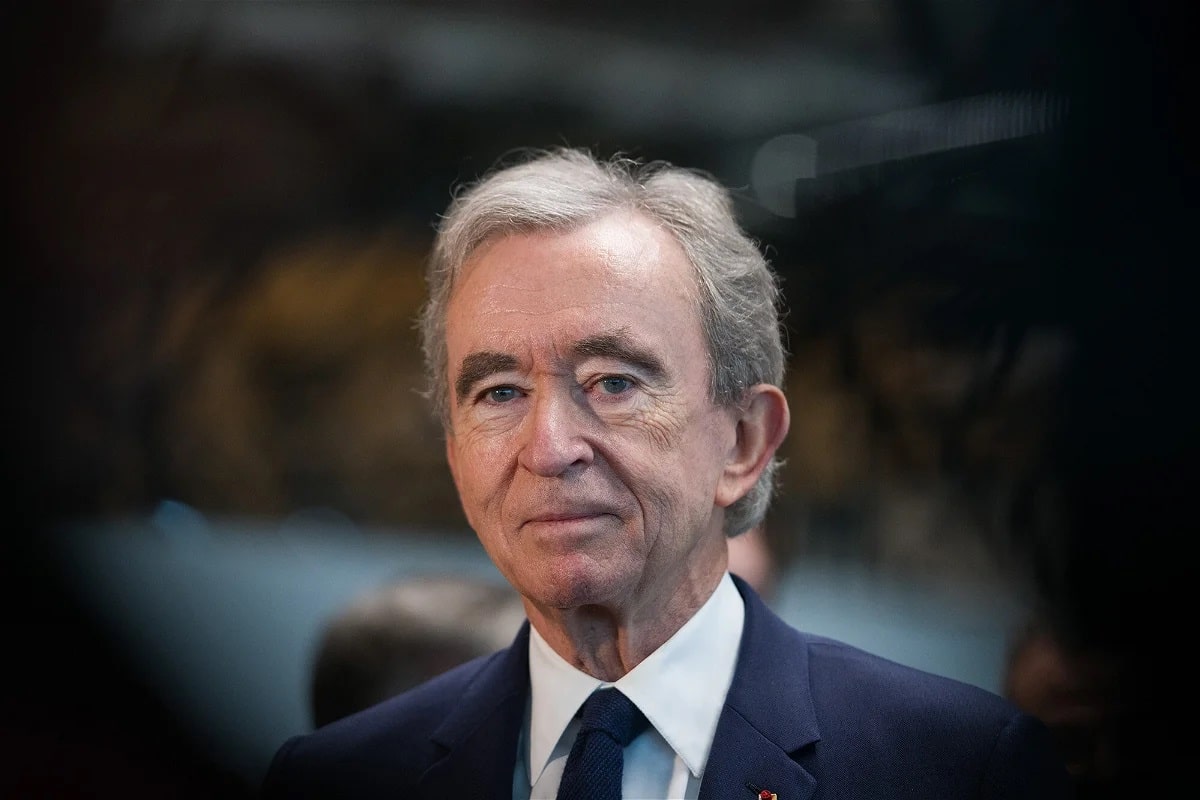 The French luxury goods tycoon tops the World's Billionaires list for the first time, following a successful year at LVMH, which owns brands such as Louis Vuitton, Christian Dior, and Tiffany & Co. Revenue, profit, and LVMH shares are all at record highs, helping Arnault's fortune grow by $53 billion in the last year, the most of any billionaire. Arnault, now wealthier than ever, is planning for succession: in July, he proposed reorganizing Agache, his holding company that owns the majority of his LVMH stock, to give equal stakes to his five children.
Read More: World richest sports Owners 2023
2. Elon Musk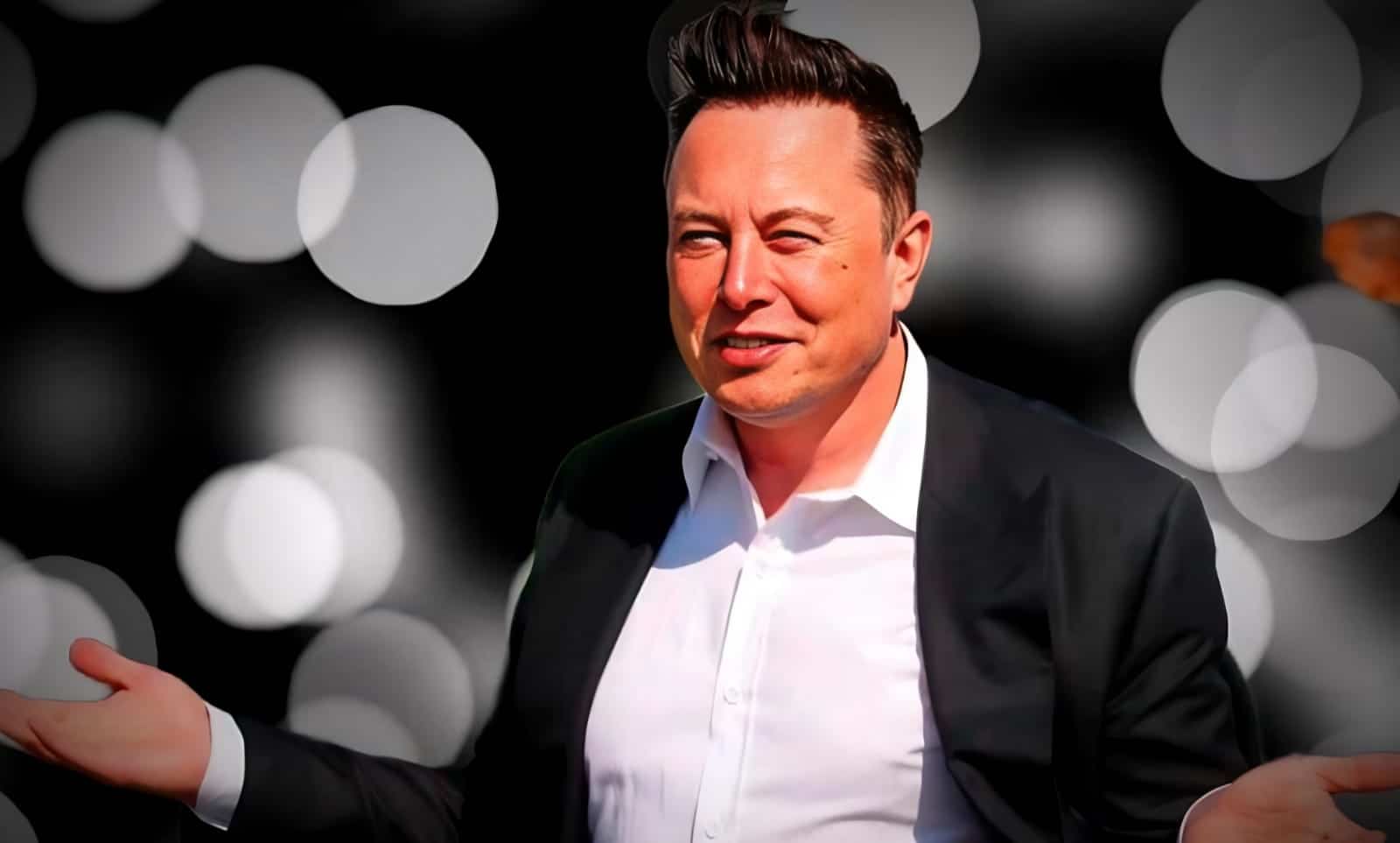 Elon Musk is the world's second richest person and a pioneer in the fields of electric vehicles, space travel, and artificial intelligence. Musk is a visionary with several plans for the future of Earth and space. He owns 25% of Tesla and 44% of SpaceX. Musk is also the creator of The Boring Company and Neuralink. He recently bought a 9.2% stake in Twitter.
This year marked Musk's 51st birthday. Tesla, his electric car company, has an $800 billion valuation, making it the world's most valuable automotive brand. SpaceX, valued at $100 billion, has emerged as one of the leading private space companies.
Elon Musk will become the world's wealthiest person on September 27, 2021, with a fortune of $240 billion. However, as 2021 came to a close, Musk faced a number of setbacks, reducing his net worth to $143 billion. Elon has reportedly lost around $200 billion since November 2021. Musk's long-term goals include advancing space travel and establishing human settlements on other celestial bodies.
3. Jeff Bezos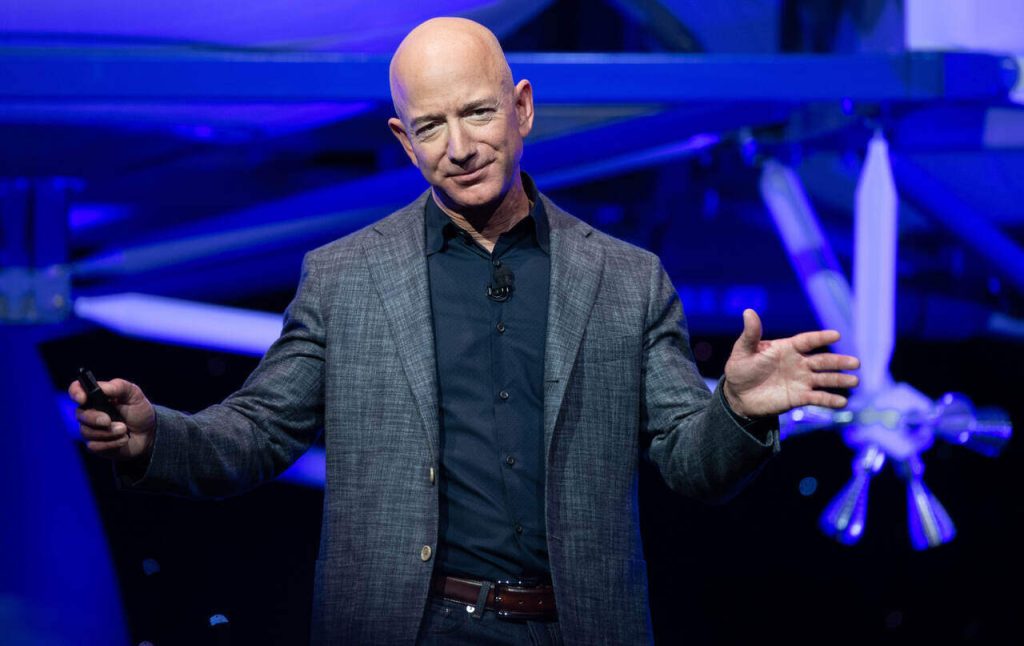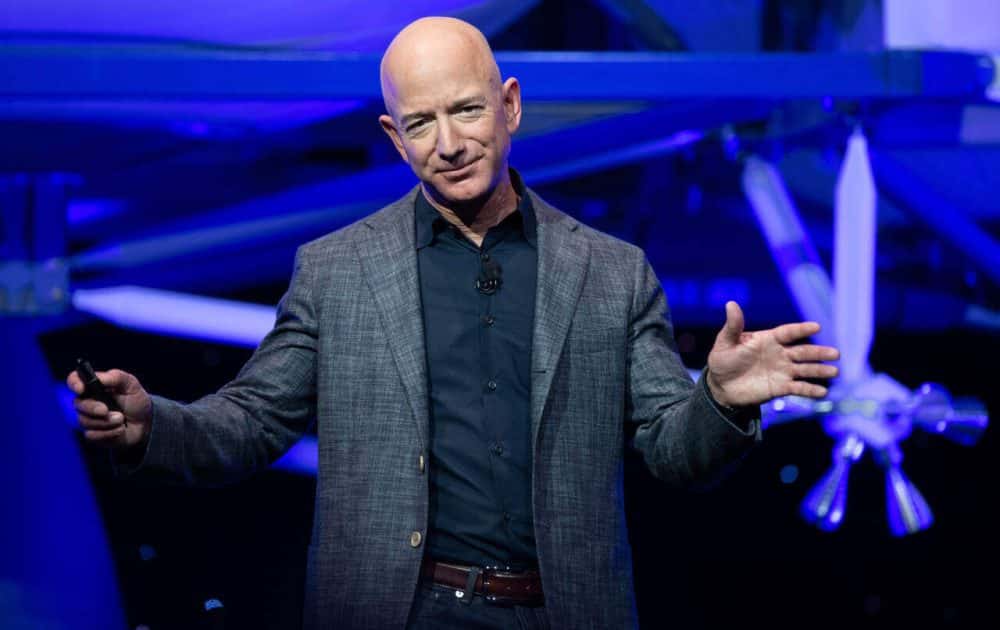 Other holdings include The Washington Post, Blue Origin, Bezos Expeditions, and Altos Labs. Jeff Bezos is the founder of Amazon.com Inc, one of the internet's largest and most popular businesses. Amazon began as a simple online bookstore in Jeff's bedroom, with slow initial sales.
Jeff Bezos will be the world's richest man in 2021, having added a whopping $40 billion to his net worth in the last few years! Amazon is making major moves after recently acquiring Wholefoods, launching drone shipping, and a slew of other innovative ideas.
Bezos recently divorced his wife MacKenzie, and she received 4% of Amazon, worth billions of dollars, but it hasn't knocked him off the top spot.
Jeff Bezos is the first person in history to surpass not only the $100 billion mark but also briefly the $200 billion mark, which is simply insane. Many people believe he will be the world's first trillionaire.
4. Bill Gates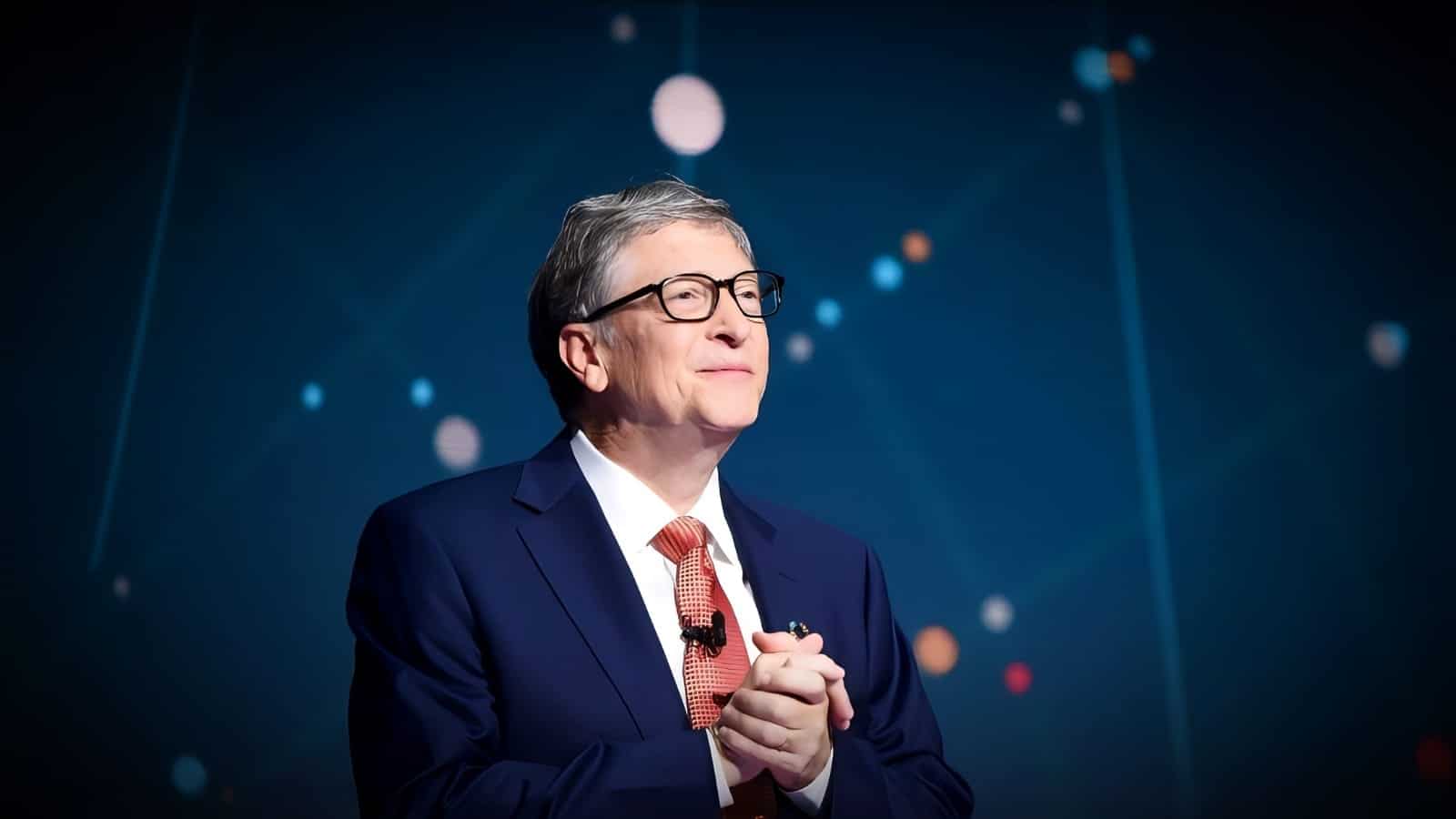 Bill Gates went to work alongside his childhood friend Paul Allen to develop new software for the original microcomputers while attending Harvard University in 1975. Following the success of this project, Gates dropped out of Harvard during his junior year to co-found Microsoft with Allen.
Microsoft, the world's largest software company, also manufactures personal computers, offers email services via its exchange server, and sells video game systems and associated game devices. It has recently made significant investments in cloud services.
In 2008, Gates stepped down as CEO and became board chair. In 2004, he was appointed to the board of directors of Berkshire Hathaway. On March 13, 2020, he stepped down from both boards.
Read More: Richest Sports Team Owners in the World in 2022
5. Warren Buffett
One of the greatest investors is a name synonymous with unrivaled business acumen. Warren is 92 years old and owns over 62 businesses. As a result, He is also known as the Ohama oracle. Warren owns 30.71 percent of Berkshire Hathaway.
Buffet began trading at the age of 11 and is a true inspiration to investors and traders. Buffett credits the majority of his fortune to the power of compound interest. He became one of the world's wealthiest men, with a net worth of $110 billion. He is not only a successful businessman but also a well-known public figure. Despite becoming one of the world's wealthiest men, Buffett has pledged to donate the majority of his fortune to charitable causes.
6. Larry Ellison
Larry Ellison is the co-founder of Oracle Corporation and served as its CEO until September 2014.
Oracle has grown into an incredibly successful technology company over the years, now 39 years old and employing over 136,000 people.
Larry Ellison ranks eighth on this list of the world's wealthiest people, with a net worth of $107 billion.
7. Steve Ballmer
A master of business strategy is widely regarded for his exceptional leadership and unrivaled investing knowledge. Ballmer owns the Los Angeles Clippers of the National Basketball Association. Not to mention that he was also Microsoft's CEO; he currently owns 4% of Microsoft, resulting in a net worth of $102 billion.
During his time as CEO, Ballmer oversaw Microsoft as it competed with tech behemoths such as Google and Apple. He left Stanford to work for Microsoft. He also invested in Redmond, a company that makes operating systems. Surprisingly, Balmer's net worth equals 5.28% of existing home sales in the United States.
Read Also: Highest Paid CEO in the World
8. Larry Page
Larry Page, like many of the other tech billionaires on this list, began his journey to fame and fortune in a college dorm room. Page and his friend Sergey Brin came up with the idea of improving Internet data extraction while attending Stanford University in 1995. The pair created Backrub, a new search engine technology named after its ability to evaluate links to a page.
Page and Brin went on to co-found Google in 1998, with Page serving as CEO until 2001, and again between 2011 and 2019.
Google is the world's most popular Internet search engine, handling more than 92% of all global search requests. The company purchased YouTube, the leading platform for user-submitted videos, in 2006.
Google released the Android mobile phone operating system in 2008, after acquiring Android in 2005. In 2015, Google reorganized as a subsidiary of Alphabet, a holding company.
Page was an early investor in Planetary Resources, a company focused on space exploration and asteroid mining. The company was founded in 2009 and was acquired by blockchain firm ConsenSys in 2018 due to funding issues. He is also interested in flying car companies, having invested in both Kitty Hawk and Opener.
Google stock rose nearly 50% in 2021, propelling Page and Brin to the top of the billionaire list. Page's net worth increased from just under $52 billion in March 2020 to $91.6 billion today.
9. Sergey Brin
Sergey Brin was born in Moscow, Russia, and moved to the United States with his family when he was six years old, 1979. Brin became Google's president of technology when Eric Schmidt took over as CEO in 2001, after co-founding Google with Larry Page in 1998. He held the same position at Alphabet since its inception in 2015, stepping down in 2019 when Sundar Pichai took over as CEO.
Google also provides a suite of online tools and services known as Google Workspace, which includes Gmail, Google Drive, Google Calendar, Google Meet, Google Chat, Google Docs, Google Sheets, Google Slides, and more. Google also sells electronic devices such as Pixel smartphones, computers, and tablets, Nest smart home devices, and the Stadia gaming platform.
Brin, in collaboration with The Michael J. Fox Foundation, has donated millions of dollars to Parkinson's disease research.
Also Read: 10 Wealthiest Men
10. Francoise Bettencourt Meyers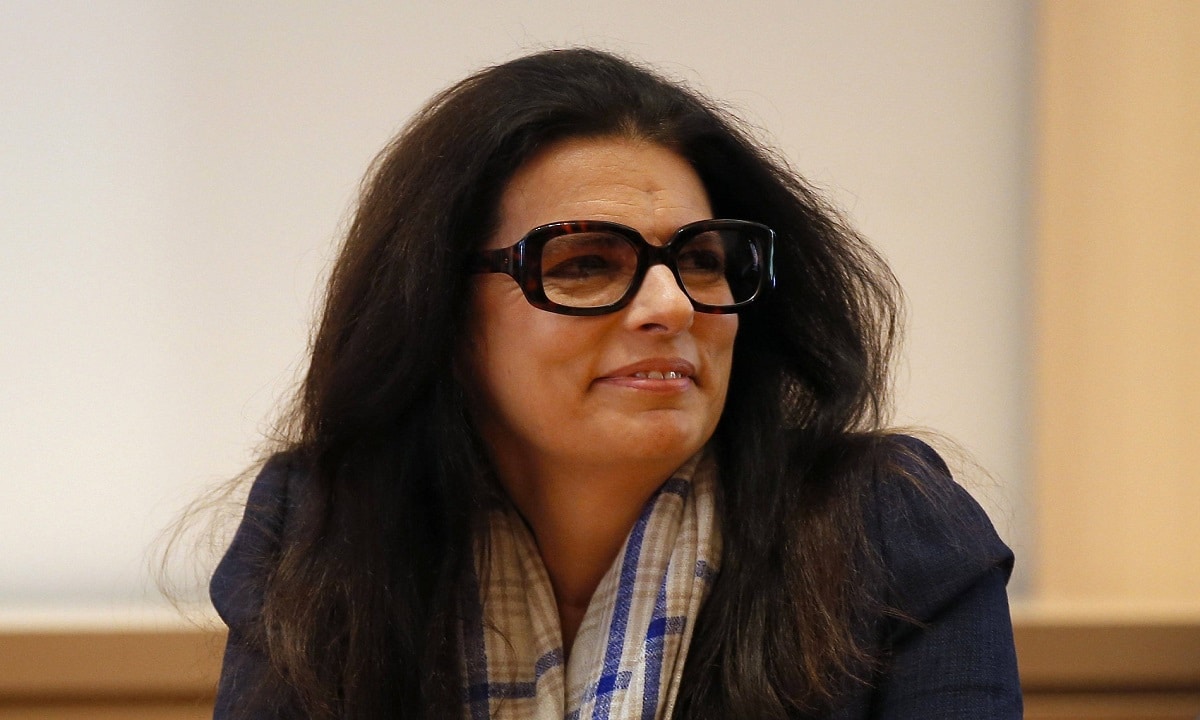 Eugene Schueller, the founder of the cosmetics company L'Oréal, is Francoise Bettencourt Meyers' grandmother. Bettencourt's mother, Liliane, inherited her father's stake in L'Oréal, which Bettencourt inherited when Liliane died.
Bettencourt is the chairwoman of Tethys, the family holding company that manages L'Oréal's 33.3% stake. Bettencourt also serves on the L'Oréal board of directors.
11. Carlos Slim Helu
Carlos is a businessman, trader, and humanitarian from Mexico. With an estimated net worth of $89 billion, he is the world's eighth richest man. Carlos is the CEO and Chairman of Telmex and America Movil. Aside from that, he owns 17% of The New York Times and 79% of Grupo Carso.
Carlos is also well-known for his philanthropy, having donated a large portion of his fortune through the Carlos Slim Foundation. He is an art connoisseur, as he owns some of the most valuable works, including paintings by Salvador Dali, Vincent Van Gogh, Claude Monet, and others.
12. Mukesh Ambani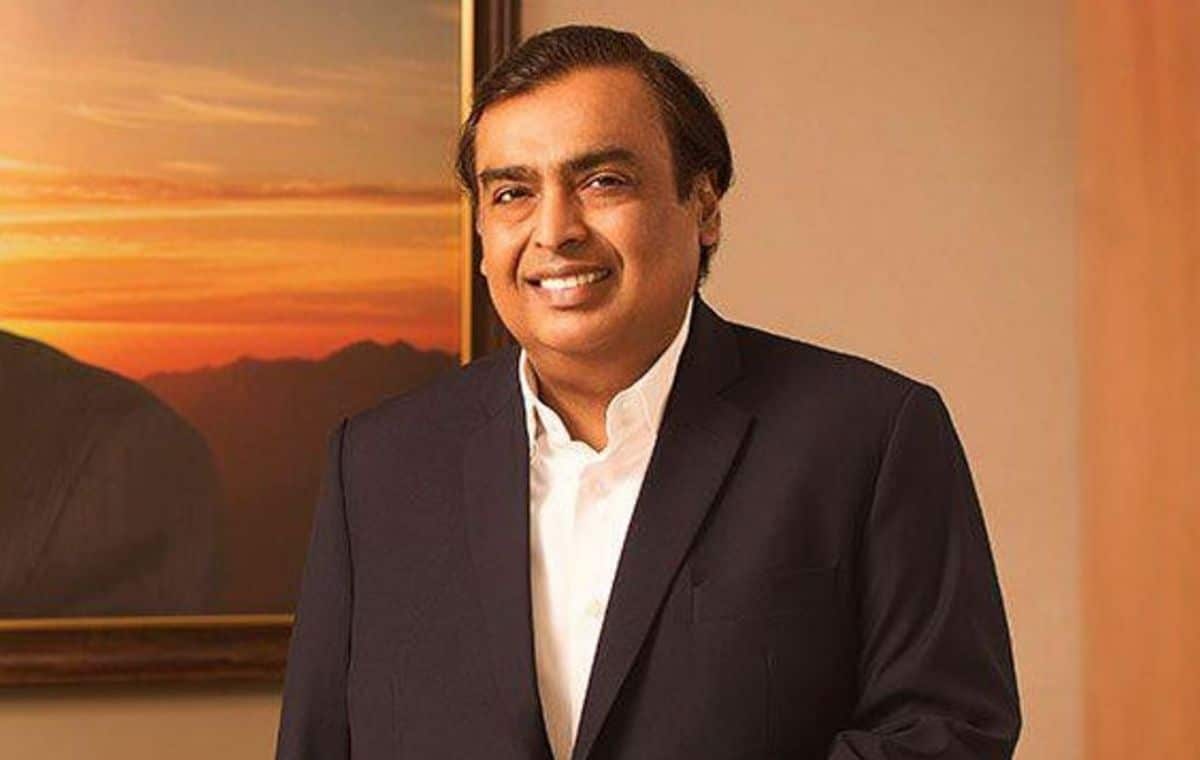 The world's largest oil refinery is owned by an Indian corporate titan. Mukesh Ambani has taken his father's legacy, Dhirubhai Ambani, and propelled his business ventures to unprecedented heights. He is Reliance Industries chairman and largest shareholder. Not to mention that he dropped out of Stanford to work for his family's company. Mukesh Ambani recently handed over the chairmanship to his son, Akash Ambani. As a result, he will soon be among the world's wealthiest men.
In terms of assets, he owns Antilia, the world's most expensive home. In addition, he recently paid $136 million for Dubai's Palm Jumeirah. Mukesh owns several multimillion-dollar businesses, including Reliance Retail, Reliance Jio, Network 18, Eros International, and others. Mukesh is the tenth richest man in the world, with an estimated net worth of $80.5 billion.
13. Larry Page

 
Larry Page is a computer scientist and tech visionary best known as the founder of Google. In 2001, he resigned from his position as CEO. Then, from 2011 to 2015, he served as Google's CEO. Larry has now shifted his focus to the flying car industry, having invested in Kitty Hawk and Opener.
Larry comes from a scientific family. As a result, he had a burning desire to start his own business since the age of 12. Larry Page and Sergey Brin founded Google in 1998; the rest is history. Page created PageRank, an AI algorithm that aided Google's growth. Google is now one of the most valuable companies in the world, valued at more than $1.2 trillion. Larry Page's net worth is $77.9 billion as of February 2023.
14. Amancio Ortega 
Inditex co-founder and Spanish entrepreneur. Not to mention that Inditex is a major fashion retailer. He is also the owner of the high-end fashion label Zara. Ortega's net worth is $70 billion as of February 2023. Unlike other billionaires, Ortega maintains a low profile and avoids public appearances, making him an enigma in business.
He has real estate holdings in London, Chicago, Madrid, and New York. Ortega is Spain's richest clothing retailer. He began his business with a small-scale textile factory in 1963. He also owns eight brands and operates over 7,500 physical stores worldwide.
15. Zhong Shanshan
Zhong Shanshan is a Chinese businessman. Nongfu Spring, a Chinese packaged drinking water company, was founded and is led by him. He is also well-known as the chairman of Beijing Wantai Biological Pharmacy Enterprise. Zhong has made significant contributions to the vaccine and biopharmaceutical industries. His net worth is $70 billion, making him the richest man in China and the 16th richest person in the world.
Many people look up to Zhong because of his ability to capitalize on new business opportunities. He is currently 67 years old. Because of China's raging cultural revolution, Zhong was unable to complete his education. As a result, he began working as a construction worker to support his family. Later that year, in 1996, Zhong founded Hangzhou, a bottled water company that was later rebranded as Nongfu Spring. Zhong did not remove natural minerals from the water, unlike other bottled water companies. This move increased Nongfu Spring's sales and elevated Zhong Shanshan to the ranks of the world's wealthiest men.
16. Jim Walton

 
An American businessman and the youngest son of business magnate Sam Walton. He is currently the chairman and CEO of Arvest Bank. He is, however, still a member of the Walmart board of directors. Jim is one of the world's wealthiest men, with a net worth of $61 billion. He is best known for his contributions to education and economic development.
He is currently 74 years old and resides in Bentonville, Arkansas. Jim is a private person who lives at home with his wife and children. He expanded Walmart while also gaining recognition for his personal ventures.
Also Read: Top World Richest Women 2023
17. Charles Koch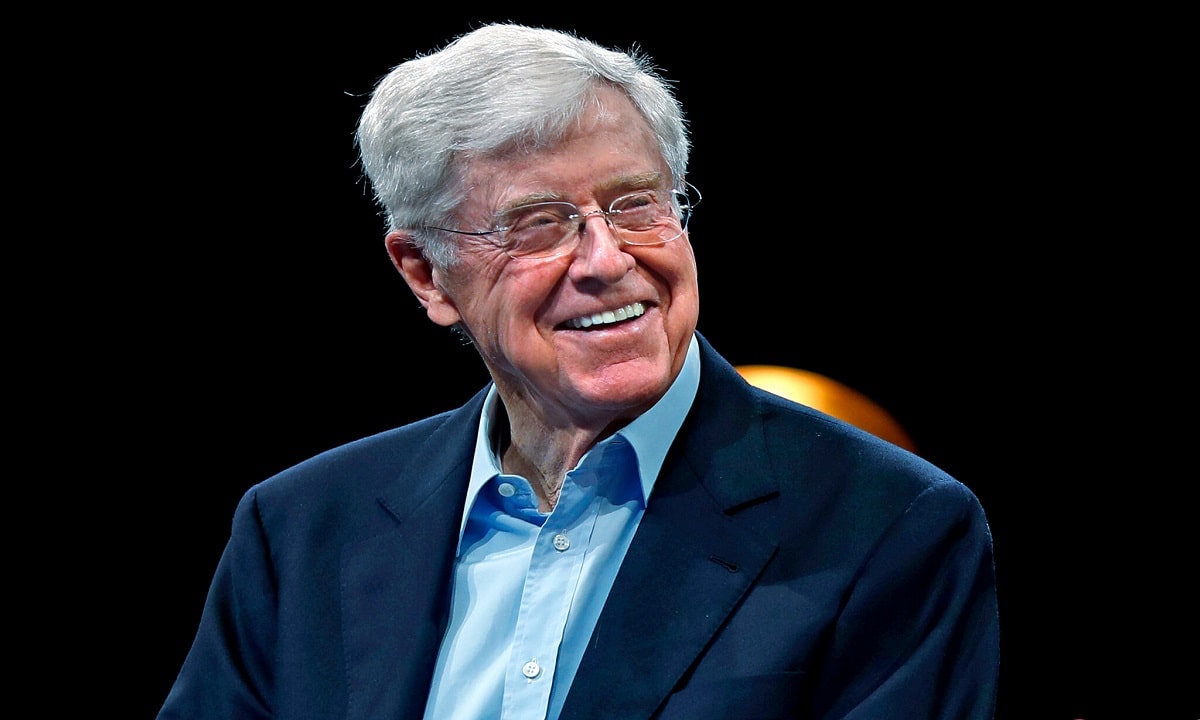 Koch is a Koch Industries co-owner and CEO. Koch Industries now includes equipment and technologies for process and pollution control, polymers and fibers, minerals, fertilizers, commodity trading and services, forest and consumer products, and ranching.
He made this year's list of the wealthiest people, with a net worth of $59.6 billion.
18. Julia Koch
Julia Koch is the widow of the late David Koch, who died in 2019. David had a 42% stake in Koch Industries, and his brother Charles had a 42% stake as well. Julia and her three children inherited David's 42% stake in the conglomerate after his death.
Julia Koch's net worth is estimated to be $67.3 billion as of April 2023.
19. Jim Walton
Jim Walton is the son of Sam Walton, the founder of the world's largest retail chain, 'Walmart,' and is the CEO of his own company, Arvest Bank. Jim Walton's net worth is $66.5 billion as of April 2023.
20. Alice Walton
Alice Walton is Sam Walton's daughter and the heir to the Walmart fortune. She established the Llama Company in 1988, but it has since closed.
Today, Alice Walton's net worth is estimated to be $58.6 billion, making her the world's 16th richest person and the world's second richest woman.
Read Also More: What Sports Create Wealthiest Athletes
21. Rob Walton
Rob Walton is Sam Walton's eldest son, and he served as Walmart's chairman after his father's death until 2015.
Furthermore, he recently briefly surpassed his brother Jim on the list of the world's wealthiest people. He has, however, returned to his original position.
Rob Walton's net worth is estimated to be $64.6 billion as of April 2023.
22. Gautam Adani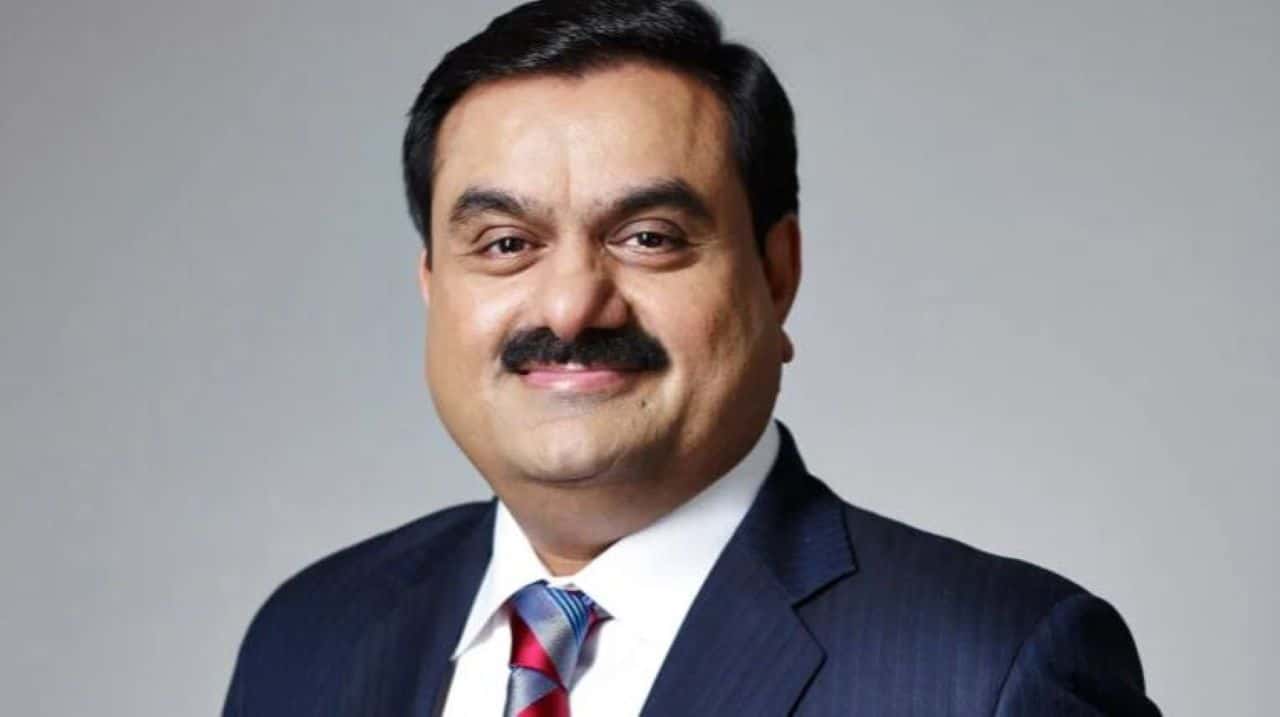 Entrepreneurs with vision are known for their leadership and diversification. Few people are aware that Adani dropped out of college to pursue his entrepreneurial dreams. He spent a few years in the diamond industry in his early days. Later, in 1985, Adani began his export business, which changed the course of his life. Gautam Adani, the chairman of Adani Group, has also invested and diversified his company into various industries such as energy, logistics, aerospace, and others.
Adani has a net worth of $128 billion as of February 2023, making him India's richest person and the world's third richest. He owns three private jets, a BMW 7 Series, a Rolls-Royce Ghost, and a Ferrari California. Furthermore, he owns the majority of Mumbai International Airport. Adani is currently 63 years old.
23. Jacqueline Badger Mars
As a child, Frank Mars, who was born in 1882, learned to hand-dip chocolate. In 1911, he began making and selling buttercream candies from his home in Tacoma, Washington, and in 1920, he relocated the business to Minneapolis under the banner Nougat House. Milky Way, Snickers, and 3 Musketeers were among the many confectionery blockbusters that followed.
Frank's only son, Forrest, took over the family business after his father died in 1934, expanding it into pet care with the purchase of Chappie canned dog food and, later, packaged food with the addition of what would become Uncle Ben's rice. In 1969, Forrest retired from the day-to-day management of the global food manufacturer, handing over control to Jacqueline's two brothers, John and Forrest Jr., both of whom died in 2016.
The billionaire, who remains on the company's board of directors, attends art and equestrian events on occasion. She is the recipient of the Jacqueline B. Mars Competition & Training Grant from the US Equestrian Team Foundation, which aids in the training of US riders.
Conclusion
So there you have it! This is the complete list of the World's Richest Men in 2023. The positioning, however, varies from day to day. According to reports, Elon Musk will soon reclaim his number-one spot and become the world's wealthiest man once more. Please share your thoughts in the comments section below.
Subscribe to Our Latest Newsletter
To Read Our Exclusive Content, Sign up Now.
$5/Monthly, $50/Yearly