What Sports Create The Wealthiest Athletes?
Professional sports are big business. The different sports and leagues that are popular around the world generate billions of dollars in revenue every year. Naturally, this in turn creates some very wealthy athletes that command very lucrative contracts. Between their salaries and sponsorship deals, it's not uncommon for professional athletes to become multi millionaires through the course of their careers. This begs the question, which professional sports create the wealthiest athletes overall? 
Basketball
Basketball may have had humble beginnings as a game created in a school gymnasium, but it has since become a global pastime. The NBA is the biggest professional league and the average salary here is around $7.7 million dollars. 
Throughout the years, we have seen the sport of basketball create many famous and wealthy individuals. Oftentimes, the wealthiest individuals like Michael Jordan and Shaquille O'Neal have also had an exceptional career outside of the sport as well, and this is what most of their net worth is attributed to. For instance, Michael Jordan is said to only have been paid $90 million in the NBA, but today he is worth around $1.6 billion. 
For an example of an active player that is commanding a massive contract, you can look at Stephen Curry of the Golden State Warriors. When he started with the team in 2017, he signed a massive 5-year $200 million dollar contract. 
In past seasons, The Golden State Warriors were one of the best teams in the league. Curry has certainly been the main factor in this success, and was clearly worthy of his title of the NBA's highest paid player. This season, the Warriors are starting to get back into the groove, and this is reflected in the NBA betting odds. Many basketball teams rely on the strength of one standout player, and Curry certainly fills that role for the team. Overall, basketball is a very lucrative sport for athletes.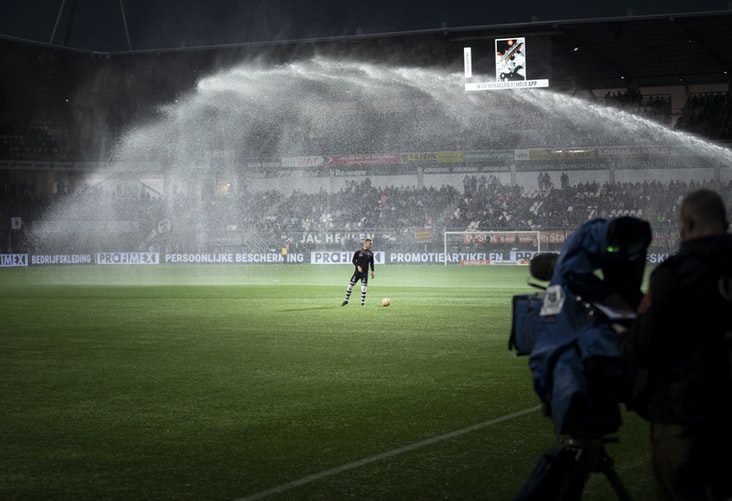 Football
Of course, it would seem that everyone knows football is a massive sport worldwide that seemingly creates millionaires overnight. Almost every country is involved in major league football, and thus the competition for the world's top talent is fierce. Football clubs are willing to pay millions of dollars to get the right players to help them win championships. 
If you refer to a list of the world's highest paid athletes, you will see many footballers have made the list. While they may be a far cry from the world's richest man, names like Cristiano Ronaldo, Lionel Messi and Neymar are synonymous with wealth and success. When a club like Real Madrid is valued at an astounding $4.2 billion, you can be assured that the players are doing alright as well.
Between 2019-2020, Ronaldo reportedly generated over $100 million in income. This was highly publicized, as sports journalists love to discuss the ongoing rivalry between Ronaldo and Messi. On that note, Messi's current contract has been revealed, and is an impressive £492 million, 4-year deal with Barcelona. While these may be two of the highest paid figures in the sport, you have to consider that there are seemingly thousands of others that are making top dollar as well, making football among the highest paid professional sports. 
American Football
American football journalists love to discuss the eye-popping figures that the highest paid players can receive. While we often see these massive contracts thrown around, the average salary is much more modest. According to one source, the average NFL player makes around $860,000. It's important to consider that many of these players belong to the practice squad, or are backup players that never see a lot of play time. 
Then there are the big contracts. Quarterback Carson Wentz of the Philadelphia Eagles made headlines recently when he signed a 4-year, $128 million contract, with over $100 million guaranteed if he were to get injured. Kirk Cousins of the Minnesota Vikings also recently signed a 2-year, $66 million contract. 
These are not uncommon either. Quarterbacks will regularly make at least $20 million and over each year, and other positions also do very well. While there are many other lucrative sports like tennis or golf, American football consistently has very high paid athletes across the board. 
Subscribe to Our Latest Newsletter
To Read Our Exclusive Content, Sign up Now.
$5/Monthly, $50/Yearly