How to Verify Employment History: The Ultimate Guide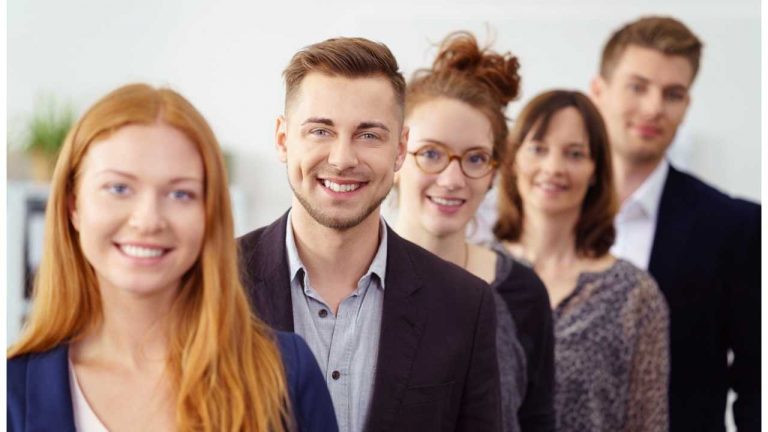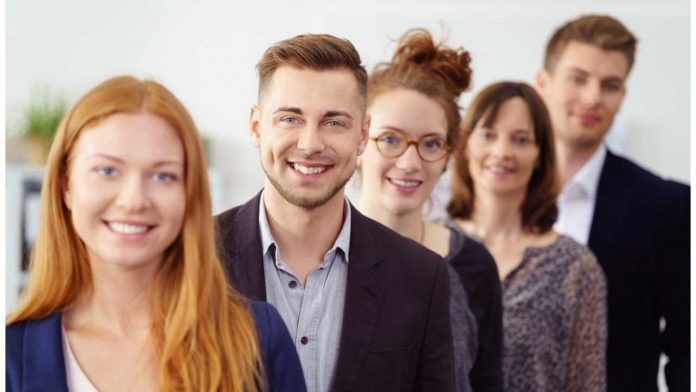 Did you know that, according to one survey, 75% of hiring managers have caught a job applicant lying on their resume? Applicants might think it's not that big of a deal to stretch the truth about their mastery of excel or their proficiency in a foreign language, but even the smallest lie can end up causing major issues for your company.
For this reason, it's important to always verify employment history when you are seeking new hires. This way, you can find out for yourself whether or not they have the skills needed to perform the job adequately, safely, and professionally.
Are you wondering how to verify employment and what else you need to know about pre-employment screening?
Let's take a look at everything you need to know.
What is Included in an Employment History?
It is common for employers to conduct background checks as a part of the job application process. Different companies have different policies for what is included in this report. It might include questions about education, employment history, certifications, criminal record, and financial information.
A crucial part of the background check is the employment history. This is because employers need to know that applicants actually have the skills and experience they claim they do. As a part of employment verification, employers work to confirm that the career information included on an applicant's resume or application is accurate, along with the list of references.
You can learn more about background checks here.
Why is it Important to Verify Employment History?
A good predictor of a candidate's future performance is their prior work history. Title and tenure can be verified through an employment history check. This is also a way to confirm the individual's reason for leaving past jobs as well as their eligibility for rehire.
Verifying employment history can reveal potential problem areas before you hire someone. It's also an opportunity to learn the views of prior employers on the applicant's strengths and weaknesses as an employee.
It is not uncommon for people to make fraudulent or exaggerated employment claims. This is a good initial search to learn about the honesty of an applicant.
How do You Verify the Work History of a Job Candidate?
It is worth the time and effort to verify the past work history of a job candidate. It is quite common for people to give inaccurate work history and pad their resume to make themselves seem like a more appealing applicant.
In order to verify the work history of an applicant, an HR team member or an employer will need to contact each of the workplaces that are listed on the candidate's resume. Through this method, you can determine whether the applicant was actually employed at that workplace, what job titles they held, and how long they were employed there.
The process includes the following steps :
Receiving a resume and application from a job candidate
Calling each of the workplaces that is listed on their resume (it is best to obtain the phone numbers on your own to ensure that they are actually credible businesses)
Confirming the dates that the applicant was employed there and the job titles they held which each company
Some companies might direct you to a third-party verification company, so you will then have to set up an account and pay a fee to receive the employee verification
Some other companies might actually ask that you fax your employment verification request to them and provide a copy of the candidate's signed authorization to release information
As you can see, this can actually be a fairly time-consuming and expensive process. This is particularly true if the candidate has held multiple positions within a company or if they have an extensive work history. The process can be made more difficult if you have to make multiple attempts to some employers and wait around for callbacks.
Another complicating factor is that some businesses don't exist anymore or get purchased by other companies. This can make it frustrating to try and verify whether the candidate actually worked there.
Some employers might just choose to run a background check, which includes employment history. You will want to make sure that you are following the Fair Credit Reporting Act regulations when you do this.
What Information Can an Employer Release for Employment Verification?
There aren't any federal laws that determine what information can be released about a candidate to a potential employer from a past employer. There are, however, laws in many states that dictate what can and cannot be shared between these parties.
Employment verification might include some of the following information:
Reason for separation or termination
Job performance
Length of employment
Qualifications, knowledge, and skills
Disciplinary action
Wage history and pay level (where legal)
Professional conduct
Work-related information
It is vital that you, as an employer, only request information that you are legally authorized to request as a part of the hiring process. You will want to familiarize yourself with the laws in your state in order to make sure you are staying within the bounds of the law.
Many companies choose to partner with effective legal counsel that is familiar with the laws in your state. This way, you can easily avoid overstepping state laws.
How Long Does it Take to Verify Employment?
There are a number of factors that determine how long it takes to verify the employment history of a candidate. For example, if you have internal team members performing these checks, some of the factors that will influence how long it takes include:
How many team members are working on the employment verifications
How many different applications you are screening at one time
How many jobs each candidate has in their work history
How quickly the past employers of applicants are willing to provide you with the information
How quickly you can receive the proper and correct contact information for their prior employers
Because of all of these factors, it isn't uncommon for employment verification to take several weeks. This can be very frustrating for companies that are trying to move forward in the hiring process.
(Are you wondering how to streamline your onboarding process? Follow this link to learn more about finding great HR software tools.)
Hiring a background check company can make the whole process go much more quickly. In these cases, it might only take between one and three days to verify the employment history of applicants.
How Far Back Does Employment Verification Go in a Background Check?
When it comes to criminal history, background checks can usually only report the last seven years. These same guidelines don't apply to employment history, however.
The Federal Trade Commission considers employment verifications to be neutral information. This means that the information itself isn't negative or positive, and therefore isn't subject to any restrictions on how far back these checks can go.
This means that any job that an applicant has ever held for any length of time can be reviewed for employment purposes.
Do All Employers Do Employment Verification For New Hires?
Most companies do choose to verify the employment history of applicants. However, there are still some businesses that skip this step.
It is definitely best practice to confirm the information on a candidate's resume and application for yourself. This is because it is all too common for people to lie or stretch the truth on their resumes. By performing employment verification, you are protecting your company from wasted time and money as well as a potential harm.
Employment verifications are often included in pre-employment background checks. This is along with their criminal history and their qualifications.
What Happens If You Aren't Able to Verify Employment Using the Standard Protocol?
There are a number of additional steps you can take if you aren't able to verify the work history of a candidate. One thing you can do is to work with a background check company that can request copies of pay stubs or W-2s for the years they claim to be employed by various workplaces. It's important to make sure that these documents are authentic and not fraudulent.
Background check companies are often able to verify the information that you are looking for in a reasonable amount of time. If you are performing the verification yourself and are failing to connect with the company, you can ask the applicant to put you in touch with them or to reach out to the company on your behalf.
What Questions Should You Ask a Candidate's References?
Before contacting references, it's always a good idea to check with the candidate and ask them if you may contact the reference. It's important to receive consent as a part of this process. Let's take a look at six questions that are worth asking once you have received the go-ahead:
How would you describe the dependability and reliability of the candidate?
What are the strengths and weaknesses of the candidate?
What was one of the most memorable accomplishments of the candidate while they were working with you?
What skills do you feel the candidate could continue to develop to reach their full potential?
What type of work environment do you think is ideal for this candidate to thrive as a professional?
Would you recommend this applicant?
Don't let yourself just get swept away by a stellar application. Check in with their references to help get a more complete picture of the experience and background of the job candidate. It can also help you to get a better sense of whether or not they will be a good fit at your company and within the culture.
A reference check can be an additional way of verifying certain parts of a potential employee's work history. You can make sure that the dates of employment, job title, and job duties line up with what the applicant has claimed. It's also a way to spot potential warning signs and red flags about behavior that you might not want in your workplace.
This is also a chance to learn about the applicant's working style, attitude, dependability, work ethic, and communication skills.
When you are calling references, it's essential that you always:
Identify yourself
Identify the person who has put you down as a reference
Identify the company that you are with
You should also make it clear that all of the answers they provide will remain confidential.
As you begin the call, make sure that right now is a good time to briefly discuss the candidate in question. If it isn't, schedule a call for a time that works better for the reference.
Pre-Employment Screening: An Essential Step in the Hiring Process
As you can see, it is worth taking the time to scrutinize employee resumes rather than taking them at face value. While some hiring managers might let certain lies slide, hiring individuals who lie about their work history of experience can end up causing problems for the business down the road.
It is, of course, up to the discretion of the employer to decide how they deal with truth-stretches or outright lies on resumes. Some employers might not be bothered by an inflated GPA, for example. Ultimately, though, hiring people who lie on their resumes is actually doing a disservice to those people who are working to represent themselves honestly in their job search.
Did you find this article about how to verify employment helpful? If so, be sure to check out the rest of our blog!
Apart from this, you can also read entertainment, Tech, and Health related articles here: Fever Dream, Moon water, Oppo Reno 6 Pro Review, iPhone Headphones, Best gaming desks, TheWiSpy Review, Spanish Movies, hip dips,  M4ufree, Xiaomi Mi 11 Ultra Review, Pulse Oximeter, Google Pixel 5a Review, NBA Stream XYZ, CCleaner Browser review, Avocado Calories, Bear Grylls net worth, Rihanna net worth 2021, Dry white wine, Highest Paid CEO, The 100 season 8, Sundar Pichai net worth, Legacies Season 2, Grimes net worth, Oscar Isaac height, Arnab Goswami Salary, Bhushan Kumar net worth, Prabhas wife name, Konosub season 3, Good Omens season 2, F95Zone, how to change MSI keyboard color, Microsoft Office Suite, how to block subreddits, How to Share Netflix Account, how to change Twitch name, The Last Airbender 2, Sherlock Season 5, Homeland cast, Now you see me, Love Alarm season 2, Young Justice season 4, Shield Hero season 2, Salvation season 3, the feed season 2, Taboo season 2, Jack Ryan season 3.
Subscribe to Our Latest Newsletter
To Read Our Exclusive Content, Sign up Now.
$5/Monthly, $50/Yearly