A Thrill on Wheels: Top 15 Fastest Cars You Need to Know
Listen to the Podcast:
The automobile has either evolved or devolved over the years, depending on whom you ask. One aspect, however, has remained essentially unchanged: speed. The maximum speed of a vehicle is understandably the most prominent boasting figure.
Automakers have discovered methods to improve a vehicle's handling by employing aerodynamics and sophisticated suspension designs, resulting in improved cornering stability and faster lap times. The Nordschleife at the Nurburgring is where car manufacturers perfect (or destroy) their vehicles by pursuing the fastest lap times.
In the real world, the speed at which a car travels around a racetrack is of little importance, but top speed is still crucial if you have the space to attain it and the weather permits it. Supercars and hypercars are at the top of the food hierarchy in terms of their high-speed capabilities. Such luxurious exotics, however, are extremely expensive to own and maintain. Nonetheless, there are a number of sports cars that will enable you to drive as quickly as your nerves will allow. Here are the 15 fastest cars of 2023 you can buy.
The Fastest Cars in the World Right Now are:
Bugatti Chiron Supersport 300+

SSC Tuatara

Koenigsegg Agera RS

Hennessey Venom F5

Hennessey Venom GT

Rimac Nevera

Aston Martin Valkyrie

McLaren Speedtail

Koenigsegg Regera

Koenigsegg Gemera

Saleen S7 Twin-Turb

Pagani Huayra

Lamborghini Aventador SVJ

Ford Mustang GT500

Porsche 911 Carrera S

Koenigsegg Jesko Absolut
Top 15 Fastest Cars of 2023 in the World 
1. Bugatti Chiron Supersport 300+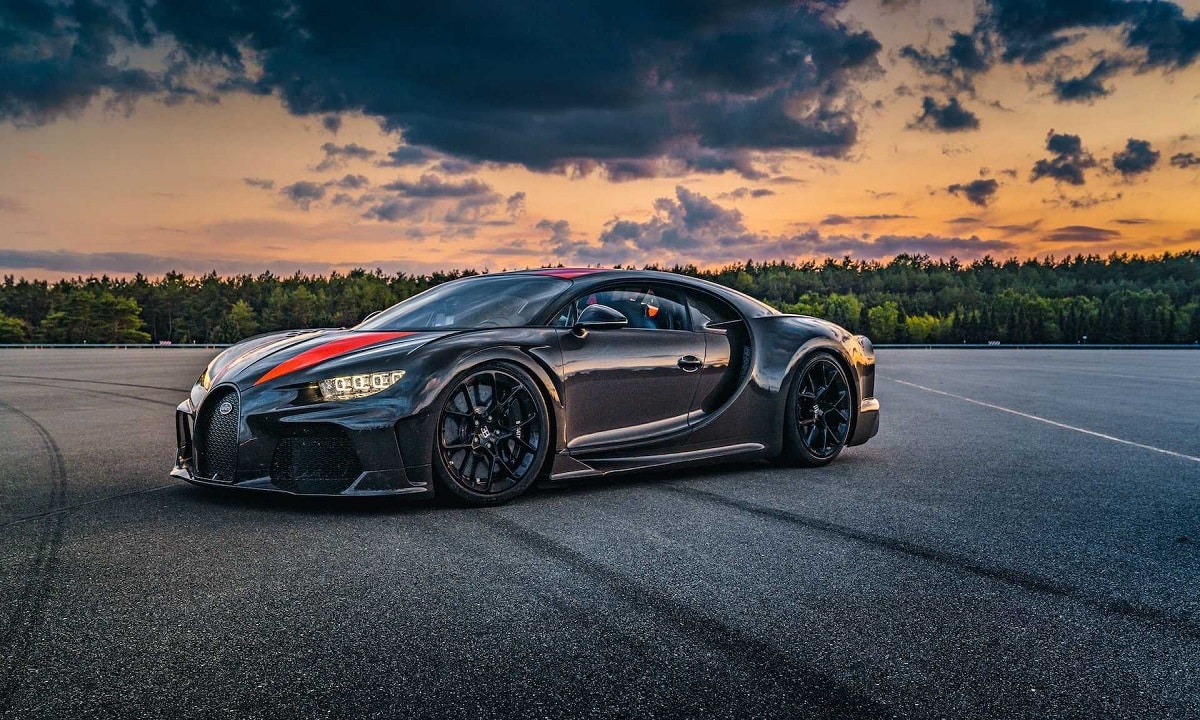 Top speed: 304 mph
0-60 mph: 2.2 seconds
The Bugatti Chiron Supersport 300+ has a top speed of 300 miles per hour, proving the old adage "It does what it says on the tin." When the French company decided to deploy it at Volkswagen's Ehra-Lessien test track, it achieved 304 mph.
This 1,600-horsepower supermachine does not retain the official world record, as it only completed the run in one direction. To shatter the record, you must complete the course twice in opposite directions, which Bugatti chose not to do.
Read More: Commuting Cars for Every Budget
2. SSC Tuatara
Top Speed: 282.9 mph
0-60 mph: 2.5 seconds
We've heard about SSC's Tuatara at least since 2011. The Tuatara, produced by American supercar manufacturer SSC (formerly Shelby SuperCars, unrelated to Caroll Shelby), not only bested the next fastest supercar on the list but blew it out of the water (or saline flats, as the case may be).
On October 10, 2020, the SSC Tuatara clocked an average run of 316.11 mph (508.73 kph) to earn the distinction of the world's fastest production vehicle. It was also the first production car to break the 500 kph barrier. But that record evidently wasn't official, so they ran again in January 2021, this time achieving 282.9 mph and claiming the record.
The SSC Tuatara is propelled by a twin-turbocharged 5.9-litre V8 that generates 1,350 horsepower with 91 octane fuel and 1,750 horsepower with E85 fuel.
3. Koenigsegg Agera RS
Top Speed: 277.87 mph
0-60 mph: 2.6 seconds
The Koenigsegg Agera RS is a hybrid, but not in that sense. It is essentially an Agera R with some of the advanced technology of the One:1 and Agera S thrown in for good measure.
There were only 25 Agera RS vehicles produced. The "normal" Agera RS is powered by a 5.0-liter twin-turbo V8 and generates 1,160 horsepower (on conventional pump gasoline, mind you). However, eleven fortunate owners were able to (theoretically) reach the maximum speed of 277 mph by ordering the "1MW" special package, which increases horsepower to 1,341.
4. Hennessey Venom F5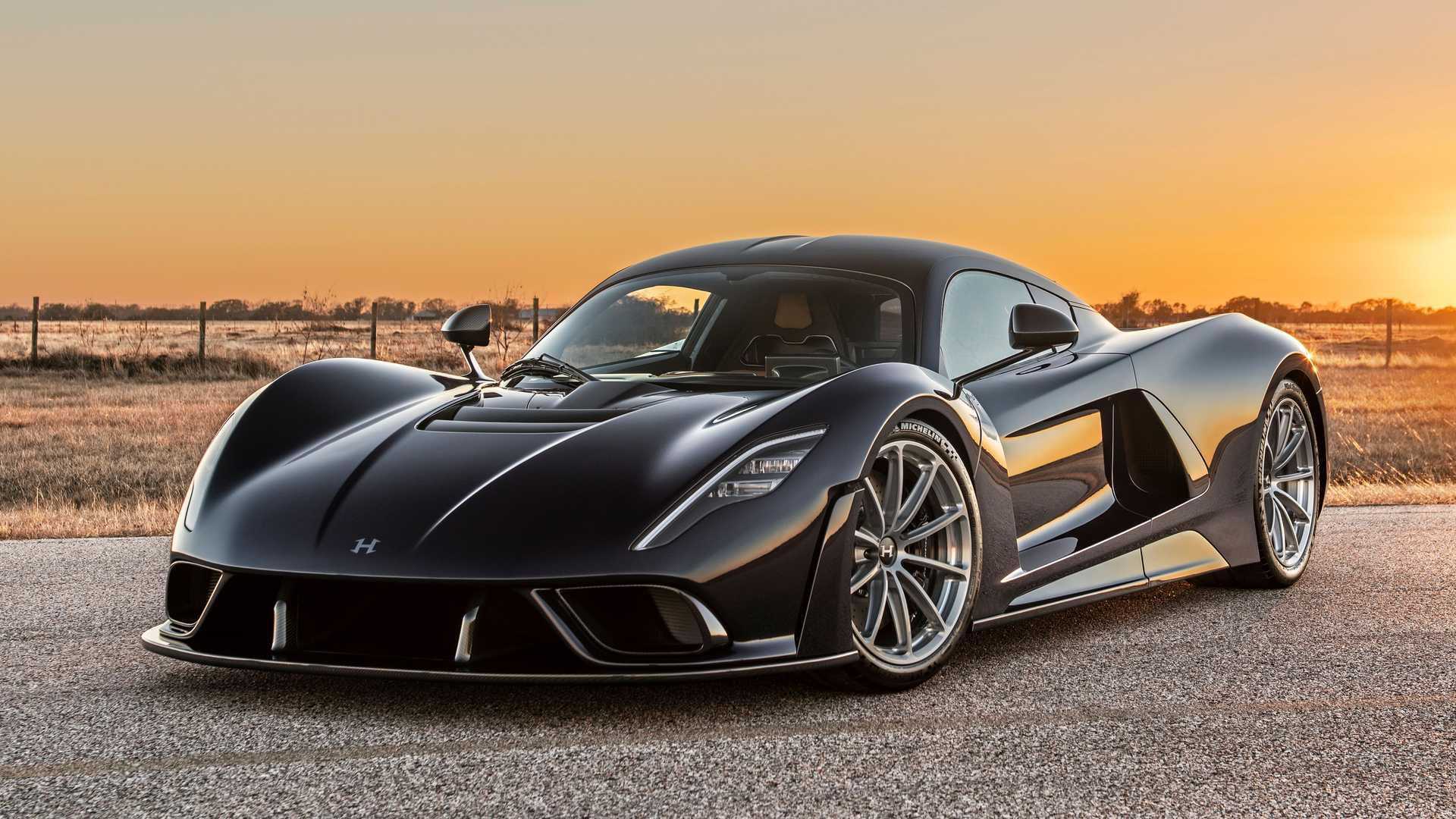 Top speed: 272 mph 
0-60 mph: 2.6 seconds
The Hennessey Venom F5 demonstrates that a good old-fashioned V8 with a pair of turbochargers cannot always be beaten. The 6.6-litre twin-turbo engine produces 1,817 horsepower and 1,617 Newton meters of torque, enough to propel the vehicle from 0 to 60 miles per hour in 2.6 seconds.
Hennessey has achieved a maximum speed of 272 mph with this all-American beast, but they believe it can go faster. How much speedier? However, Hennessey desires to achieve over 300 mph with Venom.
Read Also: Top Ten Fastest Cars in World
5. Hennessey Venom GT
Top Speed: 270.49 mph
0-60 mph: 2.5 seconds 
This hypercar from Hennessey in Texas is, to say the least, an impressive vehicle. The Venom GT, equipped with a twin-turbo 7.0-litre V8 producing 1,244 horsepower, surpassed the Koenigsegg Agera R as the world's fastest-accelerating production car when it accelerated from zero to 186 miles per hour in 13.63 seconds.
This beast can reach 100 mph from a halt in 5.6 seconds (a world record) and 200 mph in 14.51 seconds (also a world record). Hennessey asserts that the Venom GT can achieve a maximum speed of 278 mph with a bit more room. Regarding Hennessey, all eyes are now on the Venom F5 Revolution, which has the potential to upend this ranking. 
6. Rimac Nevera
Top speed: 258 mph
0-60 mph: 1.9 seconds
Due to the torque of their electric motors, electric cars offer instant acceleration; however, the additional weight of the batteries can limit their top speed. However, this is not the case for the Rimac Nevera. It accelerates from 0 to 60 mph in 1.85 seconds, making it the fastest car in the globe. In addition, the Nevara retains the world record for the fastest quarter-mile time with a time of 8.52 seconds.
The Nevara is one of the most expensive vehicles on this list, with a price tag of $2.4 million and limited production of 150 units. Four electric motors on the Rimac Nevera generate 1,914 horsepower and 1,741 lb-ft of torque. This makes it the world's most potent production automobile. Its maximum speed is 258 miles per hour.
Read More: Largest Cities in The World 2023
7. Aston Martin Valkyrie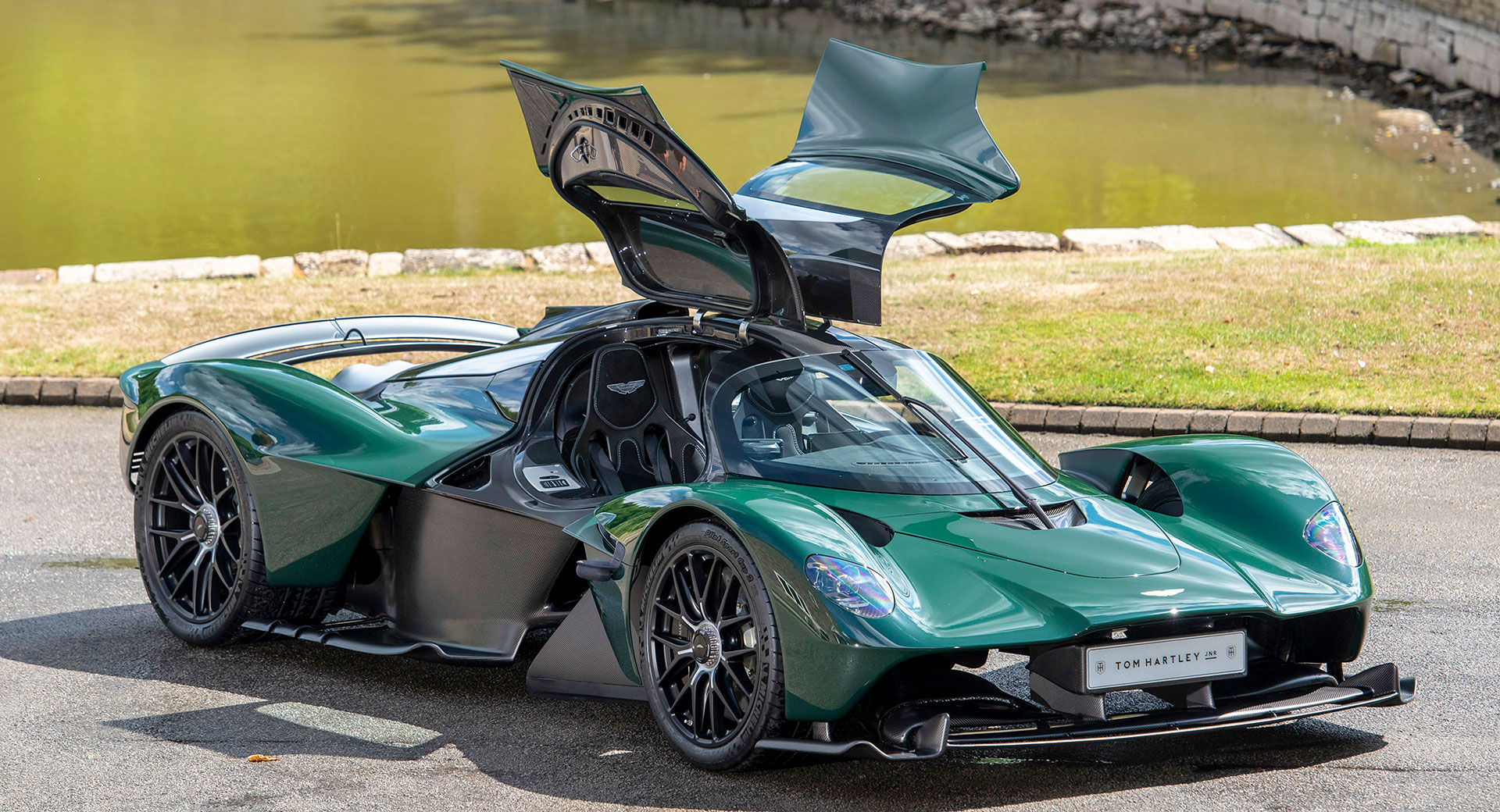 Top speed: 250 mph
0-60 mph: 2.2 seconds
The delivery of the Aston Martin Valkyrie's limited run of 150 vehicles, which was announced in 2015, has just been concluded, but for those fortunate customers, the wait was well worth it.
The hybrid supercar, which resembles a concept race car with license plates, was designed in collaboration with F1's Red Bull Racing and features a remarkable 1,140 HP Cosworth-developed V12 engine. It may not be the fastest automobile on this list, but it would compete with any other vehicle on a racetrack. In fact, Supercar Blondie was able to verify this theory in a recent video where she drove the Valkyrie around the Bahrain GP track.
8. McLaren Speedtail
Top speed: 250 mph
0-60 mph: 2.5 seconds
McLaren did not design the Speedtail to break world records, but with a maximum speed of 250 mph, it is the company's fastest road vehicle to date.
This is quicker than its previous three-seater, the legendary McLaren F1. Its super slippery bodywork and lack of drag-inducing wings make it resemble something from a dystopian film from the distant future. Imagine transporting two companions at that pace.
Read More: Most Expensive Countries to Live in
9. Koenigsegg Regera
Top speed: 250mph
0-60 mph: 2.8 seconds
Yes, they're back because, like their fellow Swedes in Abba, Koenigsegg knows how to create a hit, at least when it comes to producing some of the world's fastest automobiles.
This variant, the Regera, is notable for a number of reasons, including its initial $1.5 million price tag — though a low-mileage example can now fetch $5 million —, the fact that only 80 have been produced, and the fact that it can accelerate from 0 to 250 miles per hour in a single speed.
10. Koenigsegg Gemera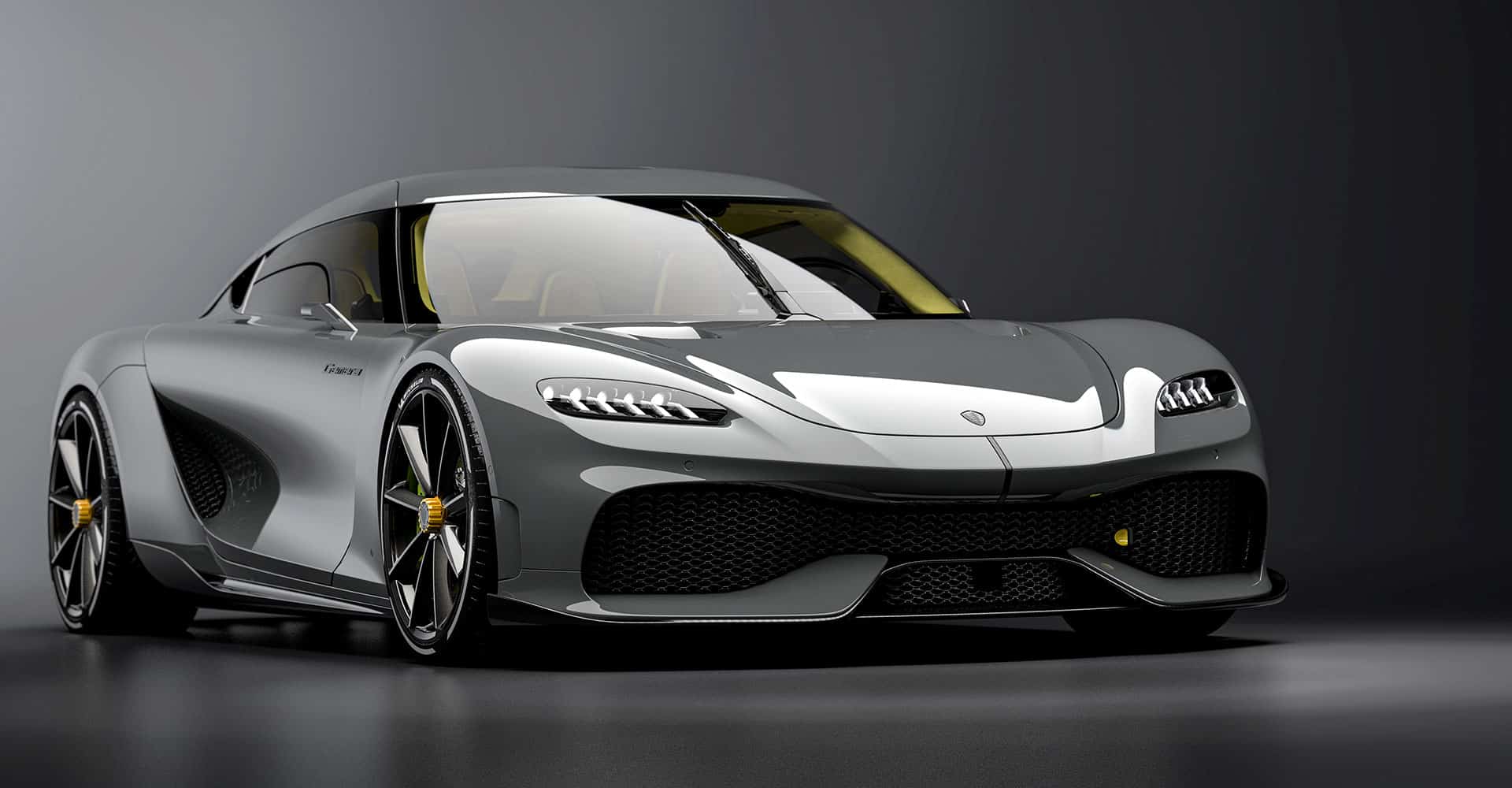 Top speed: 248 mph
0-60 mph: 1.9 seconds
Since its founding in 1994, Koenigsegg has established itself as a leader in the automobile industry. This is evidenced by the fact that two of its variants are among the world's fastest automobiles. The Gemara is a four-seater, all-wheel drive, plug-in hybrid supercar with a 3-cylinder engine that generates 1700 horsepower and 2581 lb-ft of torque.
The Gemera has a maximum speed of 248 miles per hour and can accelerate from 0 to 60 miles per hour in only 1.9 seconds. In addition, the Gemera is equipped with a lightweight 800V battery that enables it to travel up to 50 kilometers solely on electric power.
11. Saleen S7 Twin-Turb
Top speed: 248 mph
0-60 mph: 2.2 seconds
Saleen's first automobile was not based on an existing model, but the S7 supercar attracted a great deal of attention when it was unveiled in 2000. Soon after, a new Twin-Turb variant with 750 horsepower and a maximum speed of 248 mph was introduced.
We may see more of Saleen's supercar in the future if they can revive the S7 and claim a maximum speed comparable to that of the Bugatti or SSC. In 2008, the retro-cool 1980s Saleen S5S Raptor Concept was unveiled, but it was never produced.
Read Also: Most Beautiful Countries in the World
12. Pagani Huayra
Top speed: 238 mph
0-60 mph: 3.2 seconds
The Pagani Huayra is a beautiful automobile. It is magnificent in every way, and it is more than just a pin-up. It has a twin-turbocharged V12 engine derived from AMG that produces 730hp and 1,000Nm of torque, sufficient for a maximum speed of 238 mph.
The Huayra is constructed primarily of carbon fibre to reduce weight and increase rigidity, and it is clad in active aero to help it glide through the air more easily.
13. Lamborghini Aventador SVJ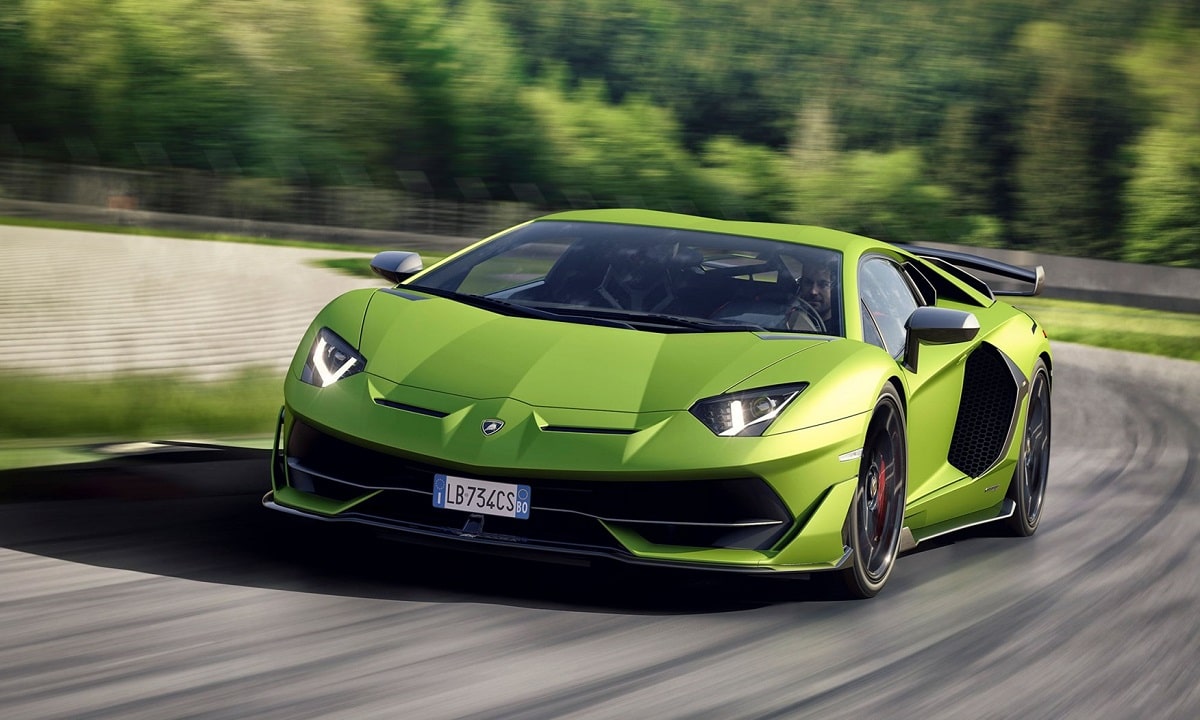 Top speed: 217mph
0-60 mph: 2.6 seconds
Currently, the fastest naturally-aspirated production vehicle available for purchase is a Lamborghini. Not particularly remarkable.
The SVJ is the ultimate variant of the Lamborghini Aventador supercar, and its 6.5-litre V12 engine produces a staggering 770 horsepower. Its maximum speed of 217 mph is identical to that of the standard Aventador S, but the lighter and more nimble SVJ will get there faster and perform better in corners.
14. Ford Mustang GT500
Top Speed: 195 mph
0-60 mph: 3.4 seconds
At the 2019 Detroit Auto Show, Ford unveiled the most potent Mustang available for purchase. The Mustang Shelby GT500 is equipped with a 5.2-litre, supercharged V-8 engine nicknamed "Predator." All engines were handcrafted and topped with a 2.65-litre roots-type supercharger. The outcome is 760 horsepower and 847 Newton meters (Nm).
The engine is exclusively paired with a seven-speed, dual-clutch transmission by Tremec. This Mustang can attain speeds of up to 195 mph (314 km/h), but in its native market, it is limited to "just" 180 mph (290 km/h). What became of the "land of the free"? It takes 3.4 seconds to reach 60 mph (97 km/h), which is 0.1 seconds faster than the manual-only GT500 that came before it.
Also Read: Top Wealthiest Cities in 2023
15. Porsche 911 Carrera S
Top Speed: 190 mph
0-60 mph: 3.5 seconds
With so many variants, it is difficult to pinpoint Porsche 911's market segment. It is capable of destroying most exotic vehicles in Turbo S trim, while in GTS trim it is a capable sporty grand tourer. At approximately $130,000, we can begin discussing supercars, and for less than that, you can purchase a Carrera S.
In its present configuration, the Porsche 992 produces 450 horsepower and 390 pound-feet (530 Nm) of torque from a 3.0-litre twin-turbo flat-six engine. The Porsche 992 Carrera S comes standard with an eight-speed PDK transmission, which permits acceleration from 0 to 60 mph (97 km/h) in 3.5 seconds. The rear-engine sports car has an equally impressive maximum speed of 190 mph (306 km/h).
Koenigsegg Jesko Absolut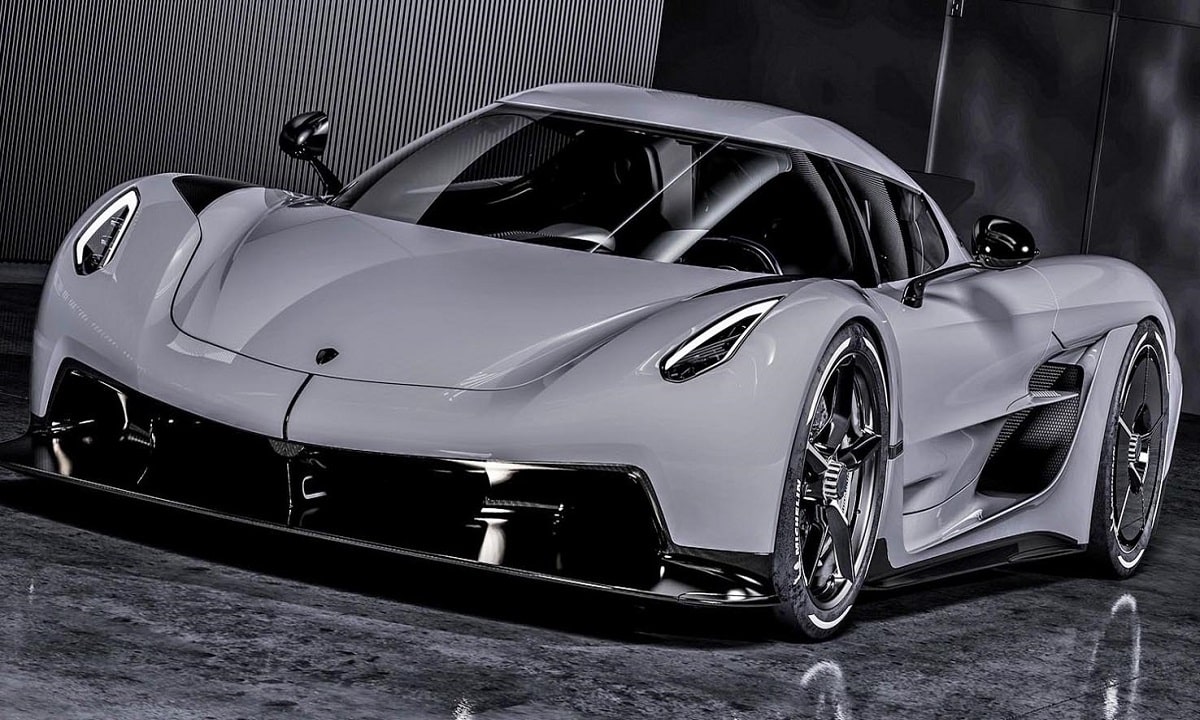 Top speed: 310 mph (in theory)
0-60 mph: 2.5 seconds
It should come as no surprise that Koenigsegg appears twice on this list, as they are exceptionally skilled at producing insane hypercars. The Jesko Absolut is propelled by a twin-turbocharged V8 that generates 1,280 horsepower on regular fuel and 1,600 horsepower on E85 race fuel.
This is sufficient for a 0-60 mph race in 2.5 seconds. Koenigsegg has not yet tested the Jesko Absolut's maximum speed, but computer simulations indicate that it will reach 310 mph. Before it can claim the top position on this list, we must determine what it is actually capable of.
How Top Speed is Calculated?
Given how coveted the title "Fastest Car in the World" is, it's not surprising that there's a fairly rigorous process to obtain it, at least if you want it to be formal. The de facto list is compiled by Guinness World Records, which has specific requirements for inclusion.
First, the examination must be observed by an impartial third party. Next, the vehicle completes its initial run at the designated location. Preferably on a long, flat road, such as Volkswagen's private Ehra-Lessien test track in northern Germany. Due to the curvature of the Earth, it is impossible to see the opposite end of this straightaway, which stretches for 5.6 miles.
The vehicle then performs a second top-speed drive in the opposite direction due to the possibility that differences in weather, elevation, or other factors could alter the measurements in one direction. Use the average of the two runs. For instance, if a car reaches 220.7 mph in one direction and 219.1 mph in the other, its maximum speed is 219.9 mph.
Read Also More: How to Sell Used Car
Frequently Asked Questions (FAQs) about the Fastest Cars of 2023
What is the fastest production car in the world?
The Bugatti Chiron Supersport 300+ is currently the fastest production car in the world, with a top speed of 304 mph. However, the Koenigsegg Jesko Absolut could overtake the Bugatti in the near future.
What is the fastest car from 0-60mph?
The Rimac Nevera is the fastest car in the world. It can go from 0 to 60 miles per hour in just 1.9 seconds.