New Report Reveals the World's Top 25 Most Expensive Countries to Live in 2023
Listen to the Podcast:
The cost of living varies considerably around the globe and is typically measured by the cost of living or cost of living index. A country's cost of living reflects the amount of money required to maintain a comfortable standard of living, including accommodation, food, transportation, and healthcare. Do you want to know about the most expensive countries to live in?
The cost of living in Bermuda is the highest in the world, at over $5,000 per month. In addition to the United States, the Cayman Islands, Switzerland, and Singapore all have a monthly cost of living that exceeds $2,000 USD.
It is evident from the data that the cost of living in developed nations is higher than in developing nations. The top ten most expensive nations are all developed countries from Europe, North America, and Asia. Developing nations in Africa, Asia, and South America are, in contrast, the cheapest places to reside. The cost of living is generally higher in small countries and islands where resources are limited and import prices are high, according to the data.
Countries With The Highest Cost of Living In The World in 2023
1. Bermuda
Bermuda is a British Overseas Territory situated in the Atlantic Ocean and adjacent to the United States. Its parliament is the fifth-oldest in the world, and the region has a $7.4 billion economy with the fourth-highest per capita gross domestic product in the world, at $117,097.
Bermuda is the most expensive location in the world to live, with monthly accommodation and living expenses of over $5,000. Bermuda has a population of approximately 65,000 people who inhabit an area of 20.5 square miles. Its capital city, Hamilton, is also the only incorporated city in Bermuda and has a population of slightly more than 1,000 people. 
2. Switzerland
Switzerland is, as expected, one of the most expensive places to reside in the world. In 2020, the country's cost of living index ranked first in the world at 122.4. New York City, which is notoriously expensive, has a cost-of-living index of 100. Switzerland's national rent index of 50.25 indicates that rent is the country's largest expense. 
Switzerland was also ranked as having the most expensive restaurant and grocery prices, and its average rent prices are second only to Hong Kong's. However, average wages maintain pace with this high cost of living, leaving Switzerland with a proportionate purchasing power.
3. Cayman Islands
The Cayman Islands are a British overseas territory and a well-known tax refuge on a global scale. In 2020, its nominal GDP was $5.6 billion, giving it a staggering per capita income of $85,347. More than half of the Cayman Islands' gross domestic product is attributable to financial services and tourism, and its exports are dominated by recreational vessels. Despite having one of the highest per capita incomes in the globe, a portion of the population of the region continues to reside in homeless shelters.
4. Commonwealth of The Bahamas
The Bahamas is an island nation in the North Atlantic Ocean. It has a $16 billion GDP and a $40,274 per capita income. The Bahamas is also a favorite of the global hedge fund industry, with the majority of funds maintaining a presence there. It has some of the lowest tax rates in the world, has been criticized as a tax refuge, and was recently at the center of controversy due to the presence of the CEO of the bankrupt cryptocurrency exchange FTX.
5. Singapore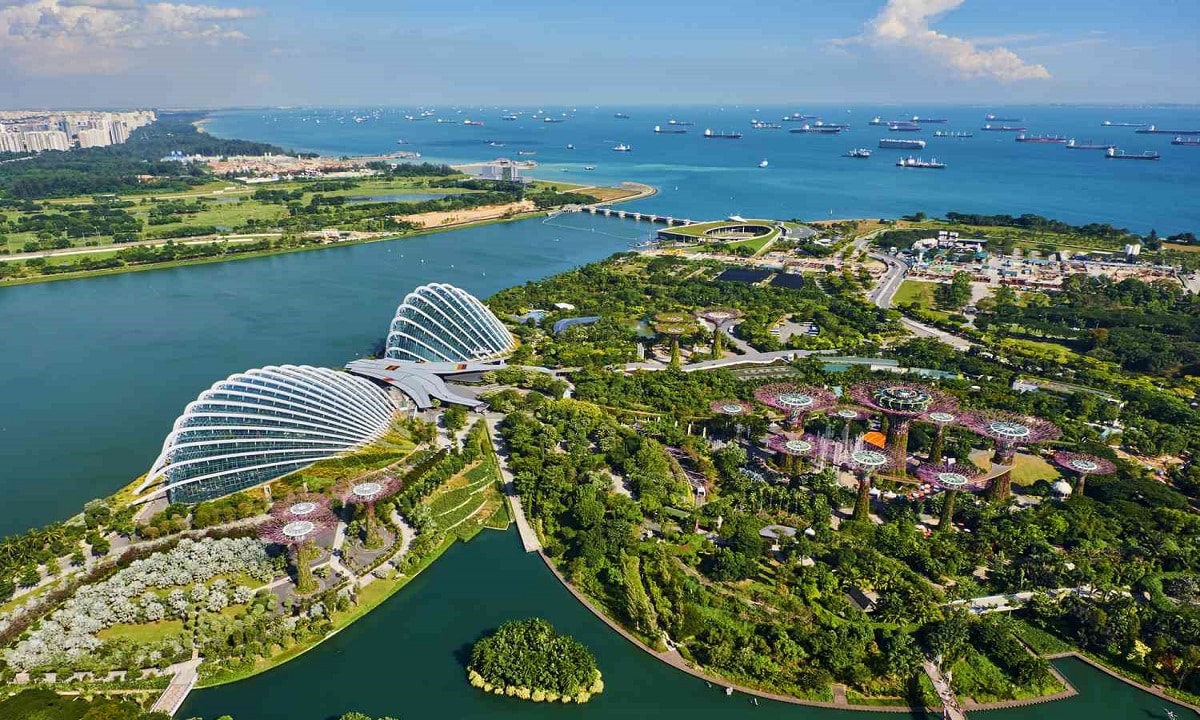 Singapore is one of the world's most expensive city-states, renowned for its high-tech innovations and commitment to a healthier and greener city. Singapore is a Southeast Asian island city-state with one of the smallest populations in the globe, with a population of just over 6 million. The local cost of living index is 81.1, and the rent index is above average at 63.27. Private apartment rentals in desirable areas such as the East Coast, River Valley, and Chinatown can range between $600 and $1,300 per month.
6. Norway
Norway consistently ranks among the most expensive nations in the globe. Oslo, the capital of Norway, has some of the highest rental costs in the globe. A studio accommodation with one bedroom in the capital city is estimated to cost approximately $1,193 per month. The remainder of the nation is not significantly less expensive and rates higher on the cost of living index than New York City (101.43). Food and recreation are also significant costs in Norway, with daily grocery prices among the highest in the globe.
7. Republic of Ireland
The Republic of Ireland is a country in Europe, and its GDP per person is the third highest in the world. It gets most of its money from selling medical goods.
8. Denmark 
Denmark, the most southern Nordic country in Northern Europe, is one of the world's most expensive places to live. Denmark has a population of 5.7 million people. It is surrounded by Germany, Sweden, and Norway. 
The capital city of the Scandinavian country is Copenhagen, which has a population of 1.2 million in the city proper and 1.99 million in the metropolitan area. Copenhagen is known as one of the nicest places on earth to live, but it is also one of the most expensive cities to live in.
A studio apartment with one bedroom costs $1,917 a month or $96 a night on Airbnb. Going out to eat will cost about $18 per person, and a beer or cup of coffee costs between $5.50 and $6.50.
9. Israel
The cost of living measure says that as of 2023, Israel is the ninth most expensive country in the world. Without rent, a family of four in Israel will spend about $3,790.41 per month on necessities. Each person would pay about $1,068.89 each month.
A one-person room in the city center of Israel would cost $1,218.11 per month to rent, while the same place outside of the city center would cost $985.83 per month. The average income per person is about $2,656.13.
10. Japan
In 2020, Japan was one of the top 10 countries where rent was the most expensive. With a national rent rate of 25.97, a studio apartment with one bedroom in Tokyo will cost about $1,370 a month. Japan is in the northwest part of the Pacific Ocean. It is known for being open to new ideas and creativity, and it has become a popular place for both ex-pats and tourists. Japan is also a famous place for tech professionals to work, and the average salary it is good for people who want to live and work there instead of traveling. Japan has a cost of living score of 83.35.
11. Iceland
Iceland is between the North and Atlantic Oceans, and it is 103,001 square kilometers in size. But with only 339,949 people, Iceland has a small population compared to the other countries on our list. This is because its harsh environment makes it hard for many people to live there. 
Because of this, Iceland has the fewest people per square kilometer of any country in Europe, with only 3 people per square kilometer. In Iceland, a studio apartment with one bedroom in the main city of Reykjavik costs about $1,236 per month, or $128 per night in an Airbnb.  
While you're there, a simple meal will cost you about $12, a beer will cost you about $8, and a cup of coffee will cost you about $2.15.
12. Luxembourg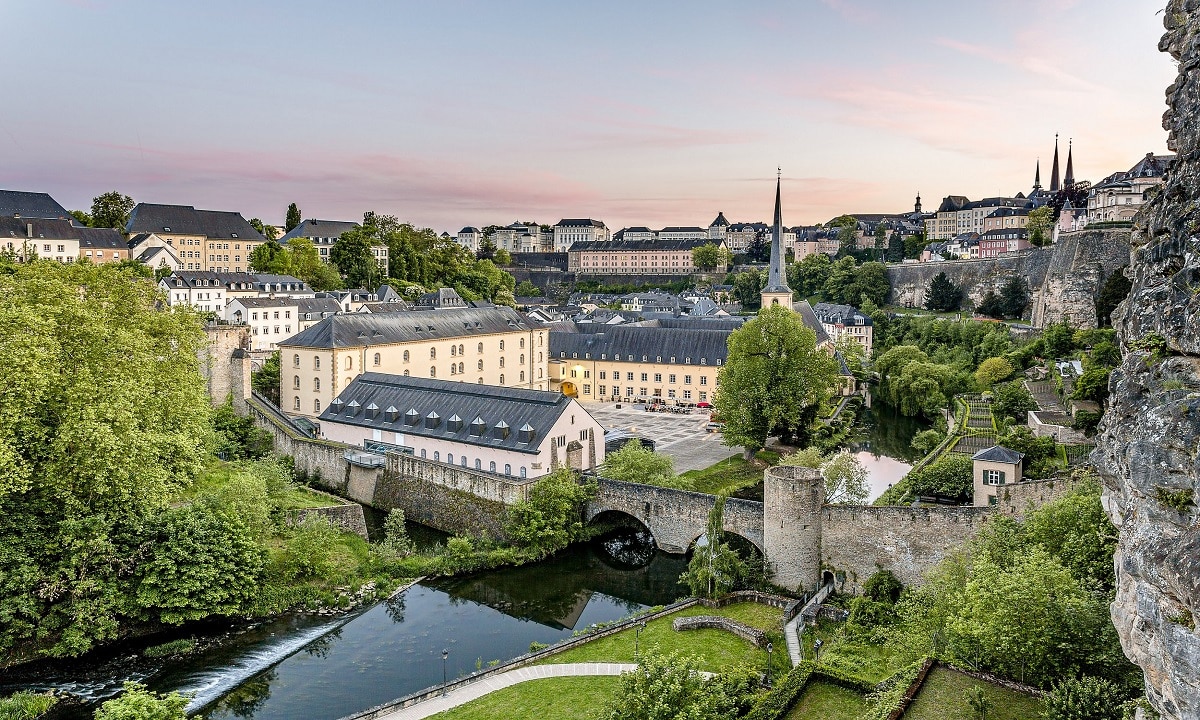 Luxembourg is one of the smallest countries on our list. It is also one of the smallest sovereign nations in the world, so your monthly costs won't leave you with much room to move. Luxembourg is a country in Western Europe that can only be reached by road. It is a landlocked country with an estimated population of 620,319 people. 
It has a smaller population than most of the other countries on this list, but with about 207 people per square kilometer, it is the 67th most heavily populated country in the world. 
When you get to Luxembourg City, a studio flat with one bedroom will cost you about $1,322 per month or $80 per night in an Airbnb. 
When it comes to luxuries like beer and coffee, Luxembourg seems to be a little more expensive than the Bahamas. A beer costs about $9 and a cup of coffee costs $6. Depending on what you order, a simple meal for one person will cost between $17 and $25. 
13. Bahamas

 
The Bahamas are also on our list of the countries with the highest cost of living rating. Without rent, it costs about $3,538.90 a month for a family of four to live here. A single person would spend about $1,207.87 a month if they didn't have to pay rent.
A one-bedroom apartment in the city center costs about $1,057.69 per month to rent, while the same apartment outside of the city costs about $733.50 per month. Even though these numbers don't look like much, the average person in the Bahamas makes only $1,815.06 per month.
14. Barbados
Barbados is an independent island country in the Caribbean area of North America. It is part of the Lesser Antilles of the West Indies. It is about 349 km2 in size, 23 km wide, and 34 km long, and there are a total of 285,719 people living there. 
Barbados has the fourth most people per square mile in the Americas, and about 110,000 people live in its main city, Bridgetown. You can hire a studio apartment with one bedroom in Bridgetown for about $500 a month or $100 a night in an Airbnb. A simple meal out will set you back at least $13. Depending on where you go, a beer costs about $6.50, and a cup of coffee costs about $5.00. 
15. Lebanon
Overall, the cost of living in Lebanon is only about half a percentage point less than in the U.S., but you can only buy about 70% as much as you could in the U.S. The average rent is $566.60 per month, which is less than many of the countries on the list.
16. Canada
Canada, our northern neighbor, has a cost of living comparable to that of the United States as a whole. However, your purchasing power in Canada is roughly 18% less than in the United States. However, Canadians pay approximately 43% less for rent and a few percentage points more for healthcare.
17. Netherlands
The Netherlands is less than 5% more expensive than the United States overall, but don't be fooled: it's much more expensive to reside in the Netherlands than in the United States. With personal income tax rates as high as 49.5%, it is also not tax-friendly.
18. United Kingdom
Although the aggregate cost of living in the United Kingdom is less than a full percentage point cheaper than in the United States, people in the United Kingdom pay approximately 13% less for groceries. The highest rate of personal income tax paid by Britons is 45%.
19. Australia
Australia is one of the most expensive places to live in the world, but its citizens have some of the highest purchasing power in the world. The country ranks third in this category, providing its citizens with approximately 5% more purchasing power than the United States.
20. New Zealand
New Zealand is an isolated nation in the Pacific Ocean and a developed nation whose exports rely heavily on agriculture.
21. Belgium
In general, living in Belgium is slightly more expensive than in the United States. Perhaps this is due to the abundance of chocolate produced. However, Belgians pay approximately 5% more for healthcare.
22. Sweden
The elevated cost of living in Sweden is mitigated by robust purchasing power. However, this country also has a high tax rate, hovering around 32% for personal income tax.
23. Finland
Finland is a European nation with a GDP of $321 billion. It relies on manufactured products and raw materials to generate foreign exchange.
24. Germany
Due to its heavy reliance on Russian natural gas for industrial production, the Federal Republic of Germany, Europe's largest economy, has recently experienced significant inflation.
25. French Republic
The French Republic, also known as France, is a global force player in contemporary international politics. Currently, it is experiencing unrest as a result of the government's pension policies.
Top 10 Most Expensive Countries to Live In (per month US$)- Living Cost
Monaco – $3743

Cayman Islands (UK Territory) – $2844

Switzerland – $2497

Ireland – $2316

Liechtenstein – $2306

Iceland – $2207

Singapore – $2169

Luxembourg – $2163

Norway – $2074

United States – $1951
Top 10 Most Expensive Countries to Live In (New York City, USA = 100) – Number
Bermuda (UK Territory) – 126.71

Switzerland – 92.59

Jersey (UK territory) – 80.36

Hong Kong (China) – 79.31

Luxembourg – 75.53

Iceland – 75.12

Singapore – 74.46

Norway – 72.72

Denmark – 63.53

Ireland – 63.18
Top 10 Most Expensive Countries to Live In (Global average = 100) – Global Economy
Bermuda (UK Territory) – 225.86

Iceland – 209.10

Switzerland – 197.89

Norway – 186.52

Denmark – 171.78

Barbados – 169.90

Australia – 168.02

Israel – 167.52

New Zealand – 160.18

Bahamas – 158.09
Conclusion
We hope you enjoyed our list of the world's most expensive places to reside. These were, indeed, some of the most expensive countries to reside in.
Living in these countries may make you reconsider consuming alcohol on a regular basis and force you to tighten your purse strings. Nevertheless, it all depends on your disposable income and expenses. If you still intend to move to or visit one of these countries for an extended period, you now know what to expect. 
Frequently Asked Questions (FAQs)
What Country has the highest cost of living?
Bermuda has the greatest cost of living so far in 2022, according to the global cost of living index. A typical individual will spend approximately $3,757.42 per month on necessities and a one-bedroom apartment outside of the city center.
In Which Country is the cost of living lowest?
The country with the lowest cost of living in Pakistan. The average single individual would spend $261.87 per month on expenses and $65.05 per month on rent for a one-bedroom apartment outside the city center.
Subscribe to Our Latest Newsletter
To Read Our Exclusive Content, Sign up Now.
$5/Monthly, $50/Yearly