How to Sell Your Used Car: A Step-by-Step Guide
Listen to the Podcast:
It is not surprising that closing a deal on selling a used car is challenging. But, the entire procedure need not be a pain. The sale can be facilitated and completed more quickly and easily with a bit of planning. Actually, there is a growing demand for used cars. Hence, if you're trying to sell your used car, you can succeed. A step-by-step instruction manual is provided here.
Find Professional Used Car Buyers
These days, there are companies in Virginia that specialize in buying used cars. They have the resources and funds to make things simpler for you. Give them all the pertinent information about your car, and they will make you a cash offer.
If your automobile isn't functioning correctly or you don't have the resources to drive it away, these companies may be willing to tow it away. Therefore, always choose the best purchasers. When thinking of how to junk a car in Virginia, you want a company that makes the process easy for you. Most importantly. The best pricing for the car must be their top priority. Doing this may increase your earnings and receive the most for your used car.
Establish a Fair Sale Price
By entering the incorrect price, you will wind up with a price that is too low and lose out on possible gains. Instead, if the price is too high, customers may search elsewhere for their needs. You must select the proper asking price to maximize the profit from your used automobile sale. Thus, to identify this sweet spot, start by looking up the costs of comparable cars in your area.
This should help you choose how much to charge for your car. Alternatively, you can calculate the value of your car using online resources like Kelley Blue Book. The secret is listing your car for a bit under market value.
Remember that customers may become wary when the price is too low. Consequently, try to stay as close to the current market values of comparable autos as possible. Engaging those in your immediate circle can help you find out about current car values.
Gather the Required Documents
Presenting numerous pieces of paperwork for various purposes is necessary when selling a used car. Proof of ownership and passing inspection are included in this. Gather the following documents first:
Your car's title or registration

Records of the vehicle's maintenance

Receipts for vehicle maintenance

An insurance certificate

Evidence of an emissions test (if necessary)
You risk losing potential buyers if your documents need to be corrected. Hence, ensure you have all the required paperwork before listing your car. To ensure you adhere to local rules, speaking with a lawyer or vehicle specialist could be a good idea.
This is the time to complete the ownership transfer by going to your local DMV (Department of Motor Vehicles). To learn what paperwork you need to complete the transaction effectively, contact the DMV.
Prepare your Vehicle for Viewing
Regardless of how well-maintained your car is, you still need to prepare it for viewing by potential buyers. This entails attending to aesthetic aspects and doing essential repairs. Ensure that all the buttons, knobs, and switches work.
Your car's dashboard, seats, and carpets should all be cleaned. To provide potential purchasers with a clear picture of what they are purchasing, ensure all windows are clear. Your car's exterior should be polished to remove any dings and scratches and give it a more appealing appearance.
These adjustments need not be pricey. Even little cleaning and repairs can influence purchasers' perceptions. Making your car as presentable and appealing as possible is your goal.
Streamline the Payment Process
Your customers want to make payments smoothly. In order to prevent them from taking their business elsewhere, make sure the process is simple and secure for them. You can accept many forms of payment, such as cash or online transfers.
Create a formal contract with all the terms and conditions agreed upon by both parties as soon as you get money. This will serve as both a safeguard for your rights as the seller and evidence of your good faith in the sale of the vehicle.
Be Ready for Negotiations
When selling a secondhand car, haggling is a necessary step in the process. As a result, depending on the price you set, you must be ready to accept or reject proposals. Sticking to your guns and not letting buyers pressuring you to drop your price intimidate you is crucial. If customers choose to purchase your car, you can provide incentives like warranties, added services, or discounts.
Look at the additional perks that the car offers to be more persuasive. For instance, your car's low maintenance costs or low fuel use. These are excellent justifications for your price that will support and enhance its value.
You should always equip yourself with negotiation techniques from online sources. This will increase your confidence during negotiations and help you learn how to approach possible purchasers. Also, it's a terrific strategy to guarantee you receive the highest price for your old car.
Promote your Used Vehicle
You want your car to be as widely known as possible. You have to publicize it in the appropriate locations to accomplish this. The first step is to draft a visually appealing advertisement for your used car that includes all pertinent information. Provide top-notch images of your car as well. The next step is to offer your car on online classifieds websites like Craigslist or Autotrader.
The classified sections of regional newspapers and auto dealerships are two more excellent possibilities. Also, you can distribute flyers in public spaces or tell friends and family members about your car.
Furthermore, consider several marketing strategies. Speak with experts in your neighbourhood, such as mechanics or auto dealers. Send them emails or call with information about your car and any incentives you may offer.
After the Sale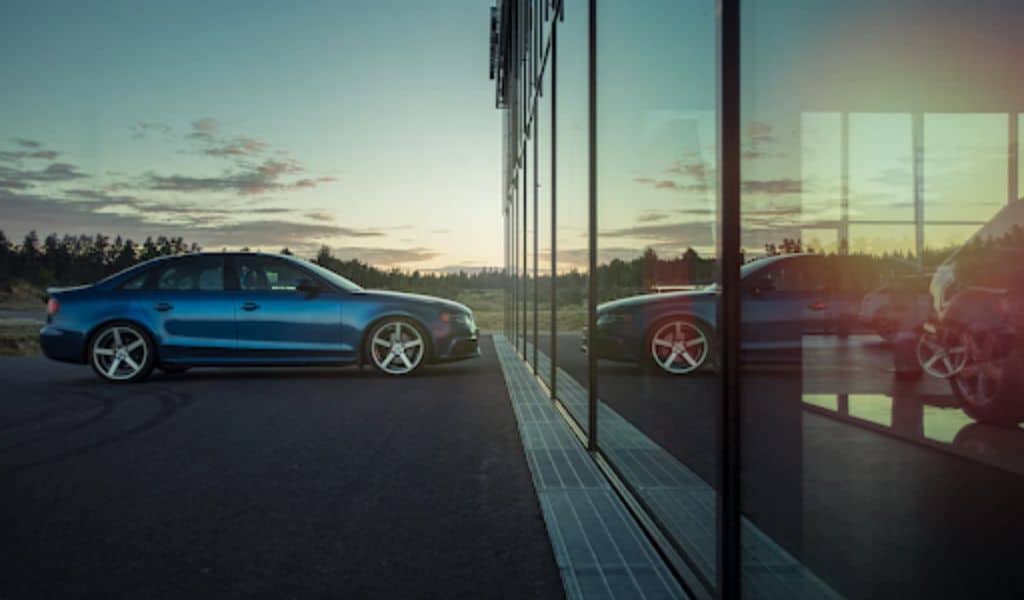 After making the deal, you still have a few tasks before bidding your used car farewell. Contact your insurance company to terminate any current auto insurance plans.
In order to avoid paying unauthorized taxes or receiving any fines for operating a vehicle without proper registration, you'll also need to remove the vehicle from the road. Finally, before turning the automobile over, remember to remove all your belongings.
The process of selling an old car is time-consuming yet worthwhile. You may rapidly turn your old car into cash with the correct preparation and investigation. To ensure you obtain the best price for your automobile, remember to look into your alternatives, including internet ad platforms, print advertising, dealerships, and professional buyers.