15 Most Famous Sports Person 2022 [With Net Worth]
Listen to Podcast:
Who are the world's most famous sports person 2022? Here is the answer to your question. Sports are an important part of life today. There are a lot of people who make their living from different sports and games.
It won't be wrong if we say that sports is one of the biggest industries right now. Every year, this business brings in billions of dollars. Athletes can also be famous all over the world, depending on how well they do in their sport and many other things. Soccer is one sport that people all over the world like and watch. The more people who watch a sport, the more well-known its best athletes become.
These 15 athletes are the most famous sports person 2022 in the world:
Rank

Player

Sport

Social Media Followers

1

Cristiano Ronaldo

Soccer

700 Million

2

Lionel Messi

Soccer

500 Million

3

Neymar Jr

Soccer

300 Million

4

LeBron James

Basketball

250 Million

5

Virat Kohli

Cricket

300 Million

6

7

Conor McGregor

Kylian Mbappe

MMA Fighter

Soccer

100 Million

92 Million

8

Roger Federer

Tennis

45 Million

9

10

Rafael Nadal

Lewis Hamilton

Tennis

Motorsport

40 Million

40.28 Million

11

John Cena

Wrestling

36 Million

12 

13

14

15

Tiger Woods

Kevin Durant

Serena Williams

Tom Brady

Golf

Basketball

Tennis

Football

20 Million

23 Million

16 Million  

13 Million
1. Cristiano Ronaldo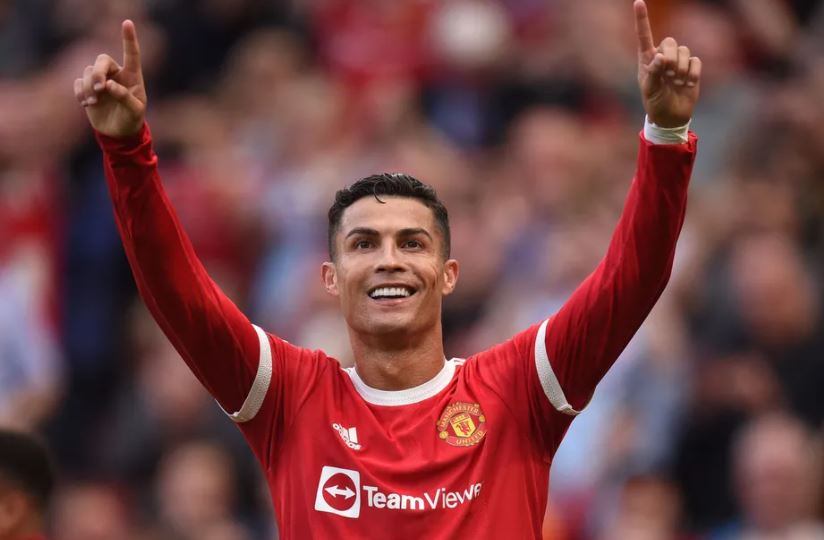 Cristiano Ronaldo is a forward for the Portuguese national team and English club Manchester United. He is a professional football player from Portugal. So, he is the world's most famous sports person 2022. 
He is frequently regarded as the best player in the world and is ranked among the all-time great players by various players, managers, and analysts. More than 700 million people follow Cristiano Ronaldo on social media. He has scored 818 goals in his senior career for club and country, making him a prolific goal scorer.
In his career, he has won 32 trophies, including the UEFA European Championship, five UEFA Champions Leagues, and seven league championships. He is the country's all-time leading scorer with more than 100 goals at the international level. Ronaldo accepted the Silver Boot as the second-highest goal scorer of the tournament at Euro 2016 and led Portugal to their first major tournament victory. 
He is only the third athlete in history to have made $1 billion in his career and the first football player to do it. The list of the top 10 most well-known athletes in the world is headed by Cristiano Ronaldo.
2. Lionel Messi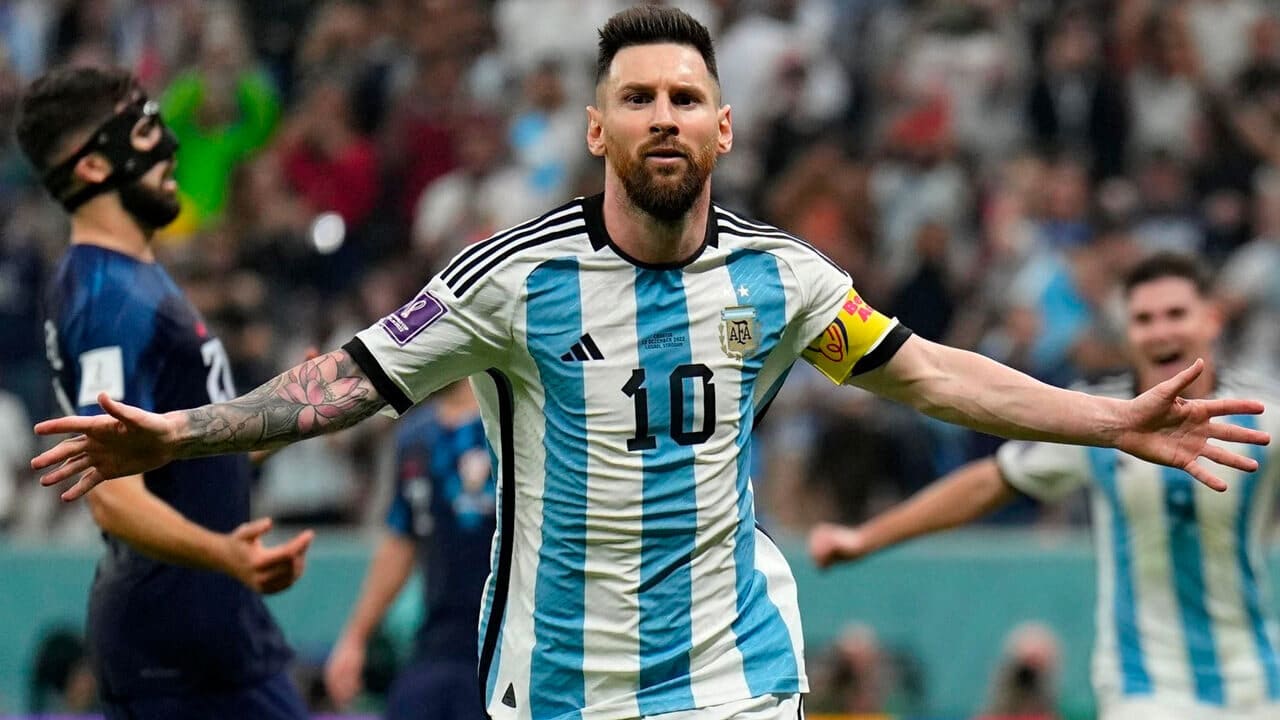 One of the most well-known athletes in the world is Lionel Messi. He is a football player for PSG and is regarded as the greatest player in the sport's history. On June 24, 1987, he was born in Rosario, Argentina. Seven Ballon d'Or medals and six European Golden Shoes are among the many honors Lionel Messi has received.
He played for Barcelona for his entire professional career, winning a club-record 35 medals with them, including ten La Liga championships, seven Copa del Rey championships, and four UEFA Champions Leagues.
Messi is the country's all-time leading goal scorer and holds the record for most national appearances. On various social media sites, he has almost 500 million followers. Therefore, Lionel Messi ranked as number 2 in the list of the most famous sports person 2022.
He held the title of highest-paid footballer in the world for five out of the six years between 2009 and 2014, according to France Football, and was named the world's highest-paid athlete by Forbes in 2019 and 2022.
3. Neymar Jr.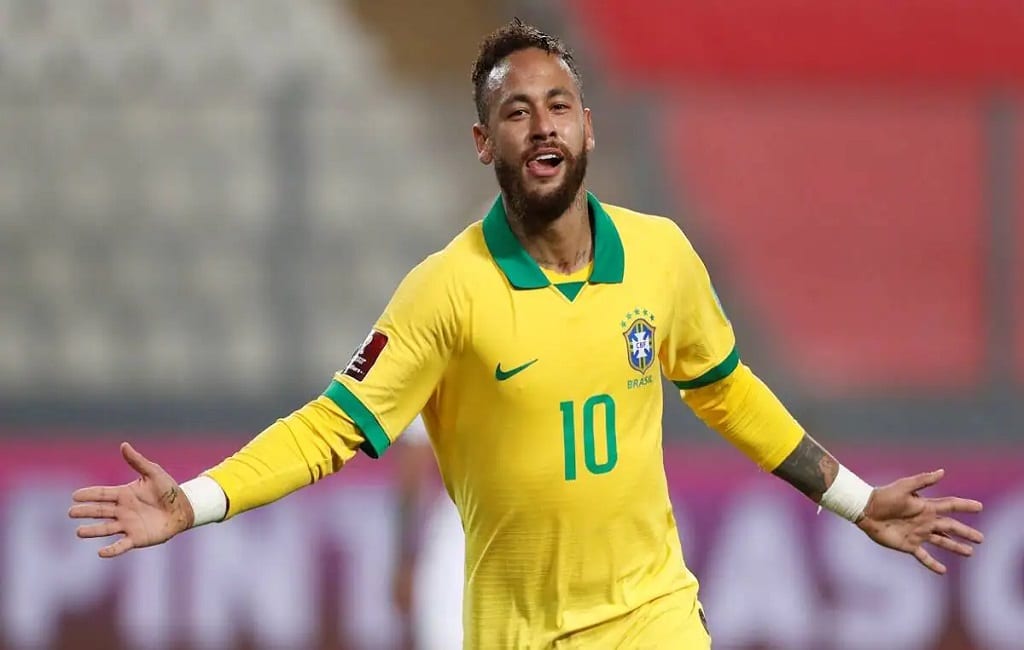 With his hat trick against Peru in the World Cup qualifier, Neymar's goal total for the Brazilian national team reached 64.
He now only trails the legendary Pele by 7 goals after passing another notable Brazilian striker, Ronaldo (62). Given that Neymar is still only 30 years old, it won't be shocking if Pele is eclipsed in the near future. The Brazilian's play combines Latin American flair with European finesse. The most popular athlete in the world is Neymar jr. As a result, Neymar is third in the world's most famous sports person 2022.
4. LeBron James
Basketball player LeBron James represents the Los Angeles Lakers in the National Basketball Association (NBA).
In debates over the greatest basketball player of all time, he is frequently compared to Michael Jordan and goes by the moniker "King James" in addition to being universally regarded as one of the best players ever.
18 times as an NBA All-Star, 18 times as a member of the All-NBA Team, and 5 times as a member of the NBA All-Defensive First Team. More than 250 million people follow Lebron on social media. He was the first and only player in NBA history to amass more than 10,000 points, rebounds, and assists in a single career in 2022.
James is also the first NBA player in history to earn $1 billion while still playing. On our list of the top 10 most popular athletes in the world, Lebron James comes in at number 4 of most famous sports person 2022 list.
5. Virat Kohli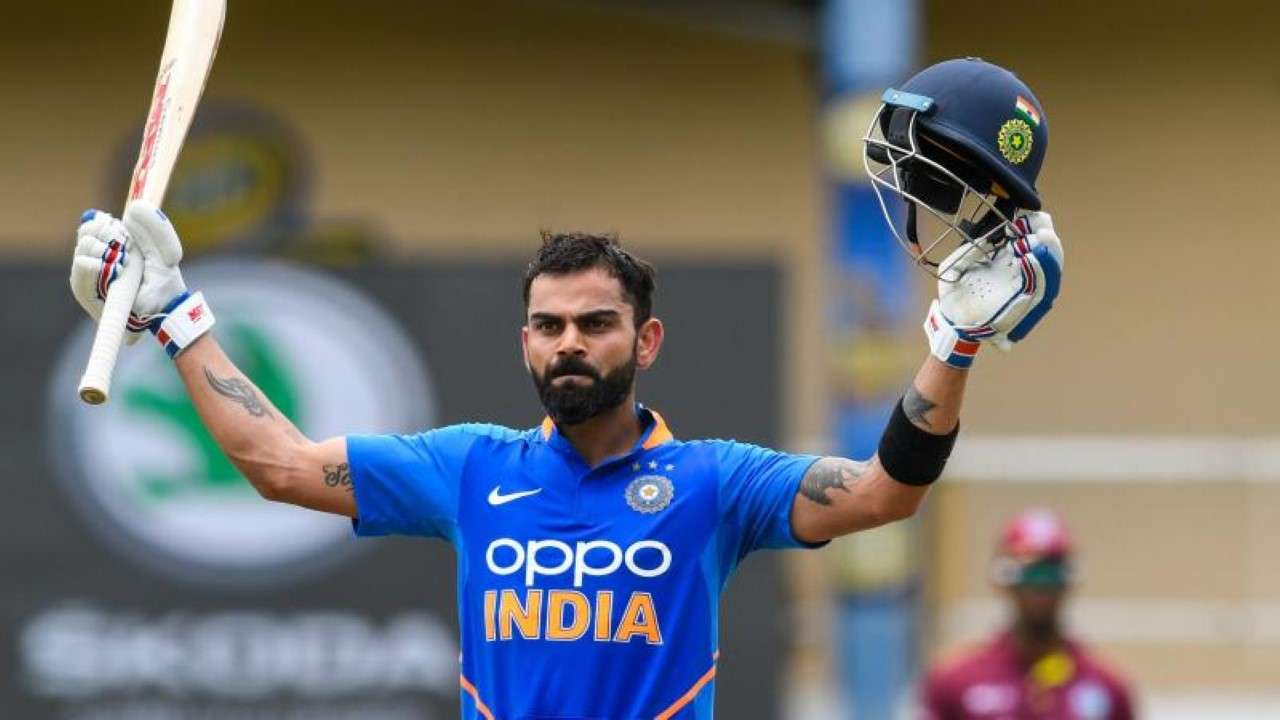 Indian cricketer Virat Kohli is well-known for his contributions to the Indian cricket team. He presently represents the Royal Challengers Bangalore team as a player.
At the ICC World Twenty20 in 2014 and 2016, Virat was twice named Man of the Tournament winner. He also owns the record for scoring 23,000 runs in a career abroad in the shortest amount of time. As a member of a team that competes internationally against teams from other nations in Europe and the Asia-Pacific region, he is also one of the most well-known athletes in India and in other nations like Australia, England, and South Africa.
He was named one of the most well-known athletes in the world by ESPN in 2016 and one of the most valuable athlete brands by Forbes. On our list of the top 10 most famous  sports person 2022 in the world, Virat Kohli comes in at number 5.
6. Conor McGregor
Conor McGregor is a well-known MMA fighter who is regarded as one of the best in the sport's history. With more than 100 million followers across various social media platforms, McGregor is the sixth most well-known athlete in the entire globe.
Because of his outstanding accomplishments and professional success, Conor McGregor is well known. Many parts of the world have a large martial arts population, which may account for McGregor's widespread appeal.
7. Kylian Mbappe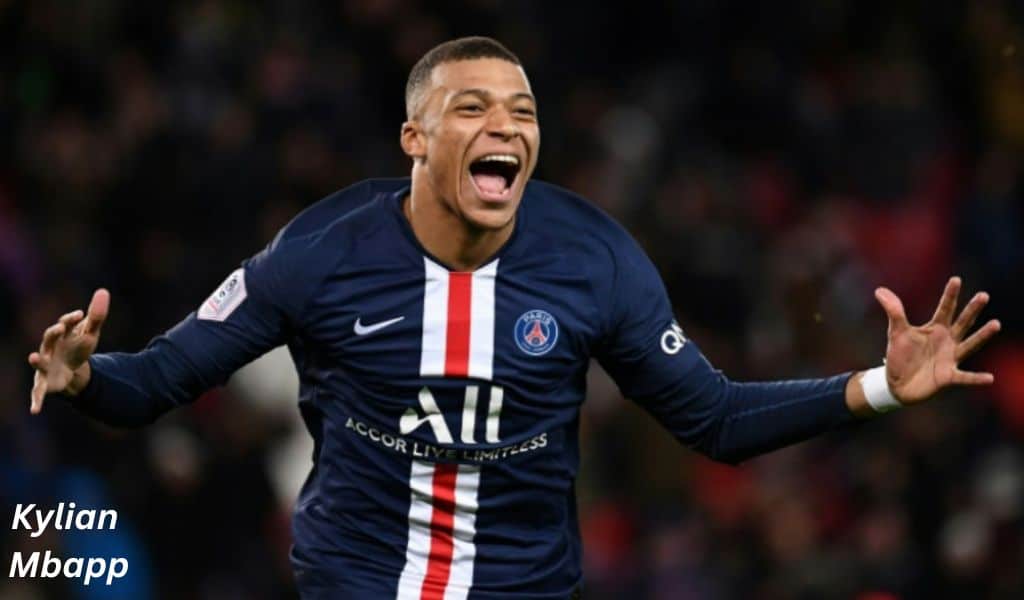 French professional football player Kylian Mbappé will have a net worth of $160 million in 2022. He is one of the top football players in the world and has won numerous international championships to his credit. He signed one of the major contracts with Paris Saint-Germain in 2017 when he was 18 years old for a sum of €180 million.
As a result of this deal, he rose to the position of the second-most expensive player and most expensive teenager. He also assisted PSG in 2020 in advance to the UEFA Champions League Final.
Additionally, Kylian participated in the recent FIFA World Cup 2022, finishing in second place. Kylian Mbappé made a hat-trick in the championship game of the 2022 FIFA World Cup, and he was awarded the Golden Boot. In addition, he surpassed all other goal scorers at the World Cup finals. Through the FIFA World Cup 2022 final, Mbappe became one of the most famous sports person in the world 2022.  
8. Roger Federer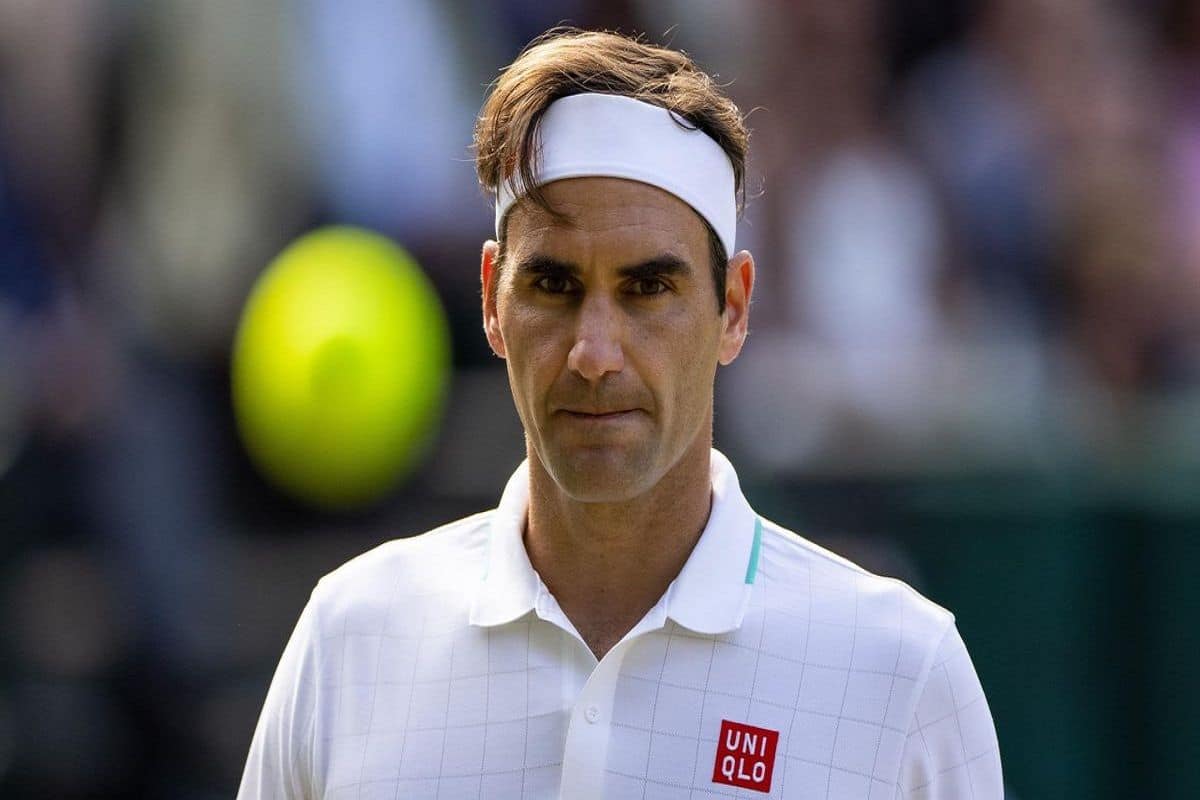 Roger Federer is widely regarded as the greatest male tennis player of all time by players, writers, and media. He has set the most many sports records along the road, making him possibly the greatest athlete to have ever lived. Roger is undoubtedly the most exceptional athlete ever. 
He was the second-most successful singles player in ATP history with 103 victories, including 20 Grand Slam singles titles and an unprecedented eight Wimbledon wins for men. Federer participated in 21 of the 28 major singles finals between 2003 and 2009. He earned a record-setting five victories in the Laureus World Sportsman of the Year competition.
He frequently ranks among the top paid players across all sports. More than 45 million people follow Roger Federer on social media. According to Editorialge stats, Roger Federer is at number 8 in the top list of most famous sports person 2022.
9. Rafael Nadal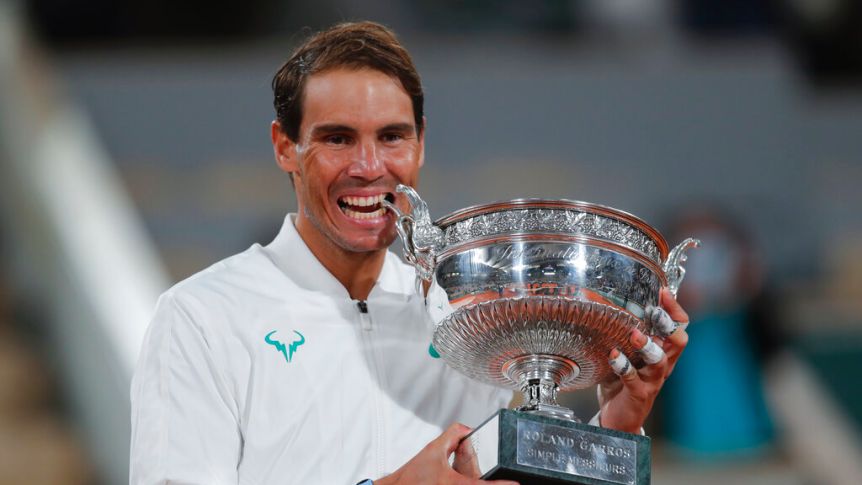 Rafael Nadal is a tennis player from Spain. 22 Grand Slam singles titles, including 14 French Open wins and 4 US Open titles, have been won by him.
He is recognized as the best clay-court player of all time and held the world number-one ranking for more than 209 weeks.
The longest winning streak in the Open Era has been his 81 straight victories on clay.
In the Olympic singles competition, he also took home a gold medal in Beijing in 2008. Rafael Nadal has more than 40 million social media followers worldwide, making him one of the most famous sports person in the world.
10. Lewis Hamilton
The biggest name in motorsports, Lewis Hamilton, earns $57 million from his deal with Mercedes each year. He shares a record seven Formula One world championships with Michael Schumacher, one of the greatest drivers in history.
Being the first Black driver in F1 history, he has utilized his platform to advocate for equality as well as causes like environmental protection and equality for LGTBQ+ people. Hamilton is now the 17th highest-paid athlete in the world thanks to his racing success, which has brought him millions of dollars.
Hamilton resides in Monaco and is sponsored by Puma, Tommy Hilfiger, and Monster Energy. Here is a glance at his dazzling life.
11. John Cena
John Cena is a professional wrestler who is presently under contract with WWE. He is largely considered one of the all-time best professional wrestlers. He won his first singles title, the United States Championship, in 2004, and the WWE Championship the following year.
Cena holds the WWE Championship record with 13 victories. He has also won five WWE United States Championships and four global tag team titles. With over 36 million social media followers across several platforms. John Cena is ninth on our ranking of the world's top ten most famous athletes.
12. Tiger Woods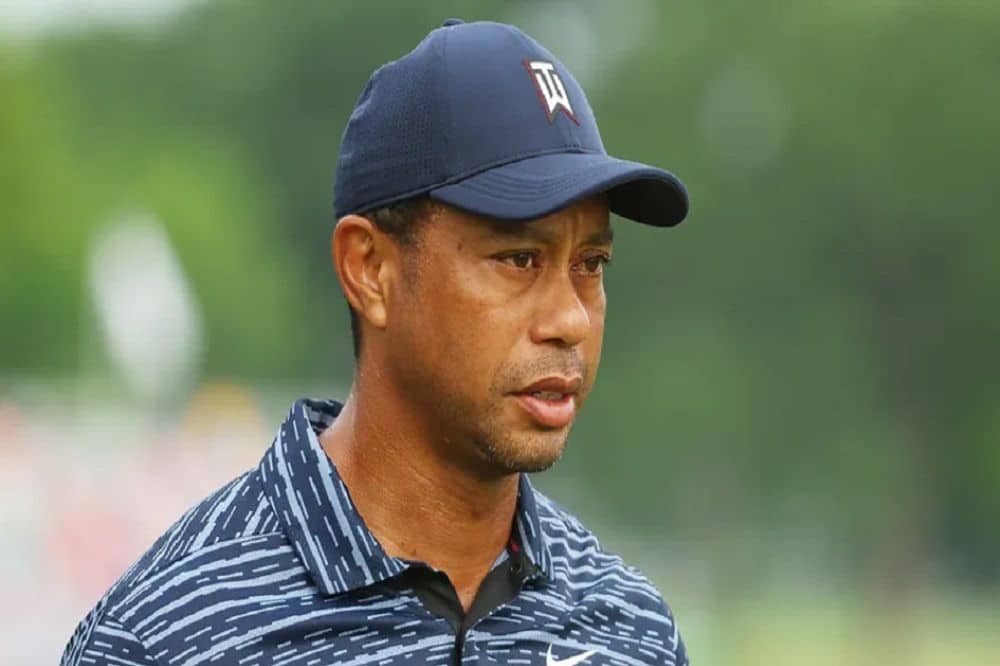 Tiger Woods is a professional golfer who is now tied for first in PGA Tour wins, second in men's major championships, and holds other golf records. Woods is widely regarded as one of the greatest golfers of all time, as well as one of modern history's most famous athletes.
From August 1999 to September 2004, and again from June 2005 to October 2010, he was the world's top-ranked golfer. During this time, he won 13 major championships in golf.
Tiger has won the PGA Player of the Year title an unprecedented 11 times. He has 15 professional major golf championships, second only to Jack Nicklaus, and has won 82 PGA Tour events. He is one of the most famous sports person 2022 and also most popular athlete in the world 2022.
13. Kevin Durant
Kevin Durant is a professional basketball player from the United States. He was just in his early twenties when he earned the NBA's Most Valuable Player (MVP) title in 2013-14, establishing himself as one of the best players of his time. In 2022, he will be the most famous athlete in the world.
Kevin Durant's net worth is expected to be $200 million in 2022. Durant is presently a member of the NBA's Brooklyn Nets. Durant is also a 12-time All-Star, Rookie of the Year, and MVP candidate.
14. Sarena Williams
Serena Williams, an American tennis player, has excelled since her debut in 1995 at the age of 14. She won her maiden Grand Slam in 1999, winning the US Open, the tournament that led to her retirement from tennis.
She won 23 Grand Slams, 73 singles titles, four Olympic medals, 14 doubles events, 319 weeks at number one, and 106 titles in total during her career. Serena Williams has been one of the highest-paid athletes in the world for the past 22 years. She was sponsored by Nike and Kraft Foods, and she spent the majority of her career with the sports brand. Serena Williams has amassed a fortune of $250 million USD over her career.
15. Tom Brady
Tom Brady is an NFL quarterback from the United States. Brady is the quarterback for the New England Patriots and is widely regarded as one of, if not the, best quarterbacks in NFL history.
He just assisted the Patriots in winning the Super Bowl, leading one of the greatest comebacks in sports history. Tom Brady's net worth of $250 million places him among the richest NFL players and highest-paid athletes in the world.
Conclusion
As you can see, there are numerous notable athletes in the world, making it tough to choose who is the finest. That is why we have compiled a list of some of our favorites.
Many things contribute to brilliance, including talent level and professional accomplishments.
However, it is vital not to overlook charisma, which also plays a part in how popular one gets, as well as the ability to communicate with admirers via social media platforms such as Twitter or Instagram.
Subscribe to Our Latest Newsletter
To Read Our Exclusive Content, Sign up Now.
$5/Monthly, $50/Yearly