'The ICU is full': China's COVID frontline Medical Workers say Hospitals are 'Overwhelmed'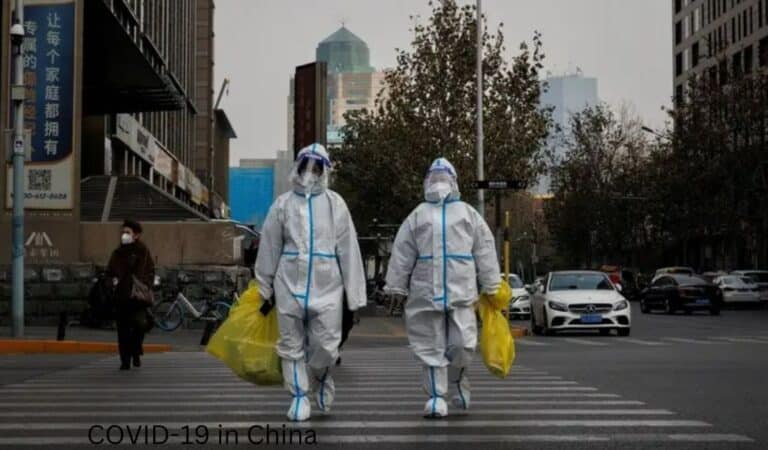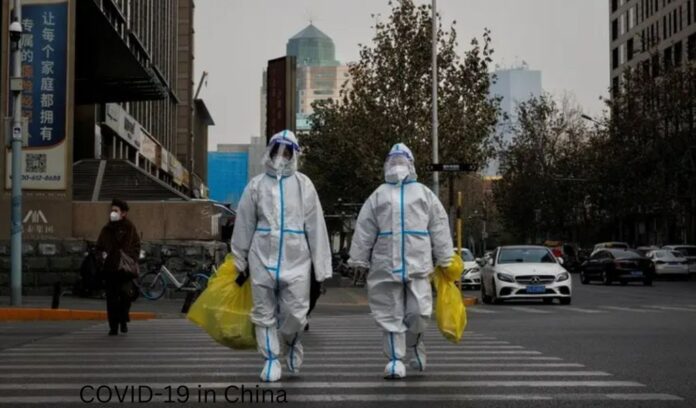 Doctor Howard Bernstein, who works in Beijing, said that in more than 30 years of emergency medicine, he has never seen anything like this.
More and more people are going to his hospital. He said that almost all of them are elderly and that many of them are very sick with Covid and pneumonia symptoms.
Read More: New Covid-19 Variant BF. 7 Symptoms, Precautions
Bernstein's story is similar to what medical staff all over China have said. They are trying to figure out what to do after China suddenly changed its strict Covid policies this month, which was followed by a wave of infections all over the country.
It is by far the biggest outbreak in the country since the pandemic began in the city of Wuhan in the middle of the country three years ago. Hospitals and crematoriums run by the government in Beijing have also been having a hard time this month due to high demand.
Read Also: Boost Your Immune System
Bernstein told Reuters at the end of a "stressful" shift at the privately owned Beijing United Family Hospital in the east of the capital, "The hospital is just full from top to bottom."
"The ICU is full," he said, adding that the ER, fever clinic, and other wards were also full.
"Several of them were taken to the hospital. They don't get better in a day or two, so there's no flow, so people keep coming to the ER, but they can't go upstairs to hospital rooms "he said. "They've been at the emergency room for days."
In the last month, Bernstein went from never having seen a Covid patient to seeing dozens every day.
"I think the biggest problem is that we were just not ready for this," he said.
Sonia Jutard-Bourreau, 48, is the chief medical officer at the private Raffles Hospital in Beijing. She said the number of patients is five to six times what it usually is, and the average age of patients has jumped by about 40 years in a week to over 70.
She said, "It's always the same person." "Most of the patients haven't been vaccinated," she said.
Also Read: Covid-19 Cases in China
She said that the patients and their families go to Raffles because local hospitals are "overwhelmed" and because they want to buy Paxlovid, a treatment for Covid made by Pfizer that is running low in many places, including Raffles.
"They want the medicine as a replacement for the vaccine, but the medicine doesn't replace the vaccine," Jutard-Bourreau said, adding that there are strict rules about when her team can give it.
Bernstein and Jutard-Bourreau both work in China, and Jutard-Bourreau worries that Beijing hasn't seen the worst of this wave yet.
In other parts of China, medical staff told Reuters that resources are already being used up to the point where they can't be used anymore. This is because there have been a lot of staff illnesses and cases of Covid.
One nurse from the city of Xian in the west said that 45 of the 51 nurses in her department and everyone who works in the emergency room have caught the virus in the past few weeks.
"There are so many good stories among my coworkers," said Wang, a 22-year-old nurse. "Most doctors are on board with it."
Wang and nurses at other hospitals said they had been told to go to work even if they tested positive and had a mild fever.
Jiang, a 29-year-old nurse in a psychiatric ward in a hospital in Hubei province, said that the number of staff on her ward has dropped by more than 50 percent, and the hospital has stopped taking on new patients. She said that she works more than 16-hour shifts with not enough help.
"I worry that if the patient seems upset, you'll have to hold them back, but that's not easy to do by yourself," she said. "This is not a good place to be."
Mortality Rate "Political"
Experts say that tens of thousands of elderly people may die, which is what the doctors who spoke to Reuters were most worried about.
Airfinity, a British health data firm, says that more than 5,000 people are probably dying every day in China from Covid-19. This is a big difference from what official data from Beijing says about the country's current outbreak.
When Reuters asked the National Health Commission for a comment on the worries raised by medical staff in this article, they didn't answer right away.
The Chinese Center for Disease Control and Prevention said on Sunday that there had been no Covid deaths on the mainland in the six days leading up to Sunday. This was true even though crematories were getting a lot of business.
China has changed how it counts deaths caused by Covid to only include those caused by pneumonia or respiratory failure. This has made health experts around the world raise their eyebrows.
Jutard-Bourreau said, "It's not about medicine; it's about politics." "If people are dying because of Covid, it's because of Covid. The death rate is now a matter of politics, not medicine."