Netflix June 2023 Schedule: A Preview of New Movies and Series
Listen to the Podcast:
Are you looking for Netflix June 2023 Schedule? This June, Netflix will add some great new movies. Netflix has a lot to offer this summer, from intense action to heartbreaking romance to the real story of a girl who was separated from her family. You'll want to come inside to watch a few of these, even if you're too busy at the water parks or having meals.
Some might even go popular, so see them before everyone talks about them. The movies Netflix has planned for June will be enough to keep anyone inside happy. The Netflix Originals team has made some really exciting shows and movies. These Netflix movies will make you cry and make you question what you think you know about love, parenting, and Chris Hemsworth. The follow-up to Extraction is likely typical of what Chris Hemsworth does. But it's always fun to see Tyler Rake kick another butt.
The Perfect Find, a beautiful story about love, loss, and giving up everything for what you love, will also be on Netflix in June. In the video Taking Care of Maya, an amazing true story is told that may shake you to your core. This one might make some families cry. Here is a list of all the Netflix June 2023 Schedule movies and TV series you can't miss.
Best New Movies on Netflix June 2023 Schedule
Let's start with the new Netflix movies people look forward to seeing in June 2023. 
Extraction 2 (June 16)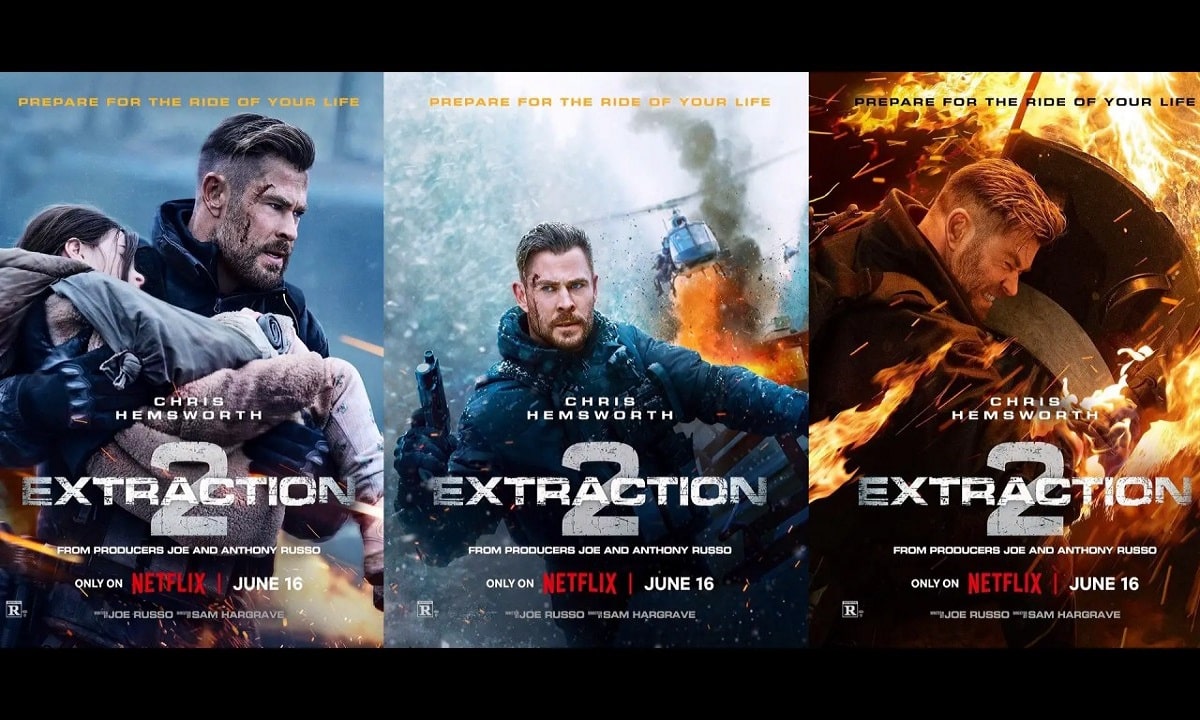 Chris Hemsworth has returned to work. The actor will play Tyler Rake again in the next book in the Extraction series. Three years ago, the first version came out. In the movie, Hemsworth will also fires many bullets as he goes on another dangerous mission to get the beaten-up family of a cruel Georgian gangster out of jail. In the movie, big parts are also played by Daniel Bernhardt, Adam Bessa, Golshifteh Farahani, and Tinatin Dalakishvili.
Read More: Best Netflix Series of All Time
The Perfect Find (June 23)
This movie is a romantic comedy about a relationship that might not work out. It is based on Tia Williams's book of the same name. Jenna Jones, a 40-year-old woman played by Gabrielle Union, is broke and starting over. Jenna's life isn't exactly at its best right now. She lost her high-profile fashion job, and her boyfriend divorced her.
She took a big chance when she moved to New York, and now she works at a magazine with a group of people much younger than her. She is about to get her career back on track when she falls in love with her boss's much younger son. She has to keep the affair a secret, or she could get fired. When things get hot and heavy, she has to decide if she will risk her new job to take the affair to the next level. The movie will be shown at the Tribeca film festival, but on June 23, The Perfect Find will be available on Netflix.
Read Also: Best Netflix Series of All Time
Best New TV Shows on Netflix June 2023 Schedule
Let's begin with the most eagerly anticipated new Netflix shows returning in June 2023. Here are the top four shows to watch in June.
Black Mirror Season 6 (TBD)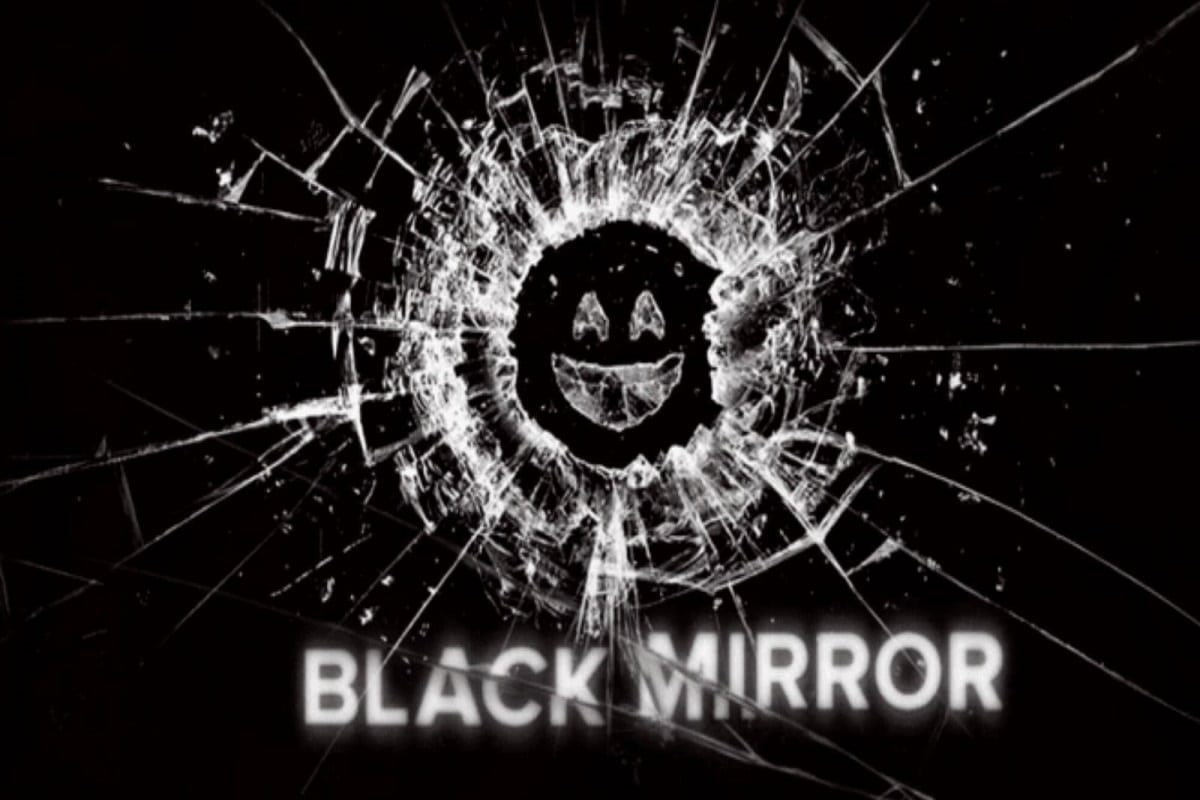 After waiting four years since the show's fifth season, we know the thriller will return to the platform. The series will have about 5 or 6 episodes with some of the best stars in the business, like Aaron Paul, Salma Hayek, and others.
The release date hasn't been set yet, but we'll let you know as soon as we know more.
Read Also More: Netflix February 2023 Schedule
Manifest Season 4 Part 2 (June 2)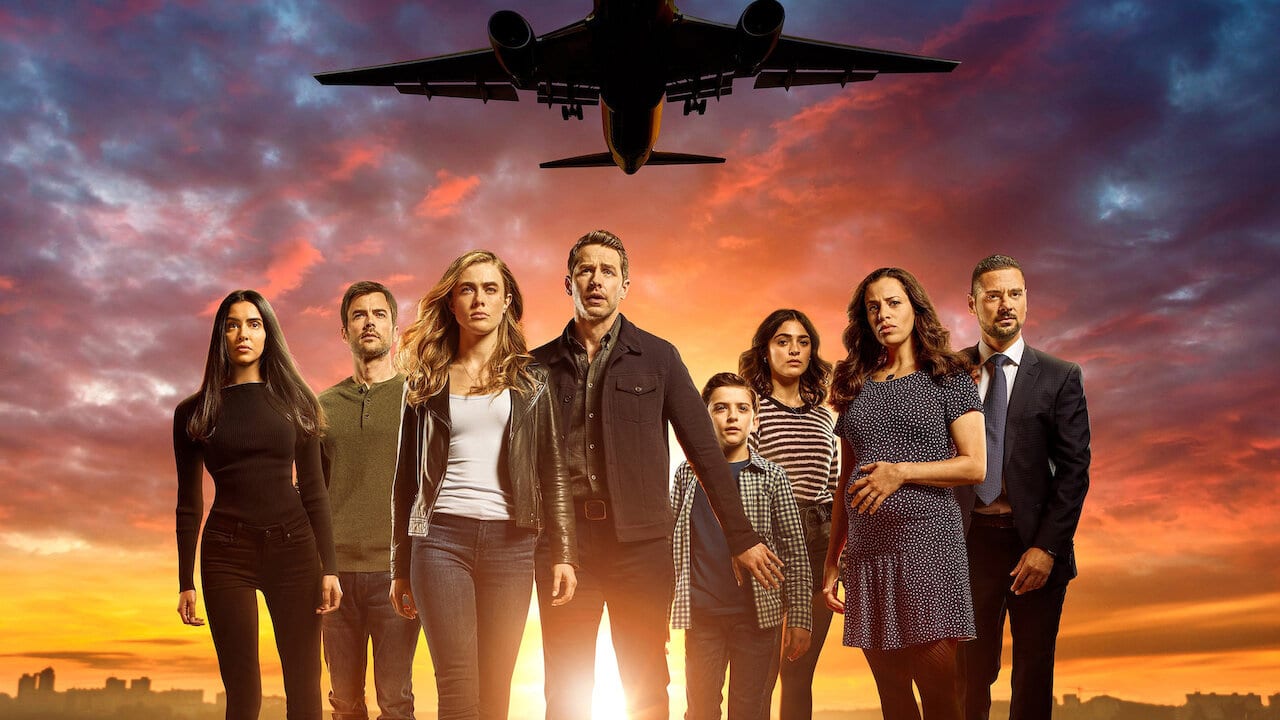 Everything is linked, and we'll finally figure out how. With the start of season 4, part 2 on June 2, Manifest will end after four seasons. In the last 10 shows, the Death Date hangs over the people on Flight 828. Angelina makes it look like the Omega Sapphire is just out of reach, with higher stakes than ever. How will the series end, and will the people on the Death Date still be alive? We're excited to find out!
Read Also More: Best Erotic Movies of All Time
Never Have I Ever Season 4 (June 8)
Devi's senior year of high school marks the end of not only that part of her life but also of Never Have I Ever. The fourth and last season of Mindy Kaling's teen relationship comedy series is on June 8. It will be sad to say goodbye to the characters we know and love. But Devi and I still have the prom, graduation, and a lot of other senior events to look forward to. Also, with whom will she end up? Ben? Paxton? No one?!
Also Read More: Most Romantic Cities in the World
The Witcher Season 3 Vol. 1 (June 29)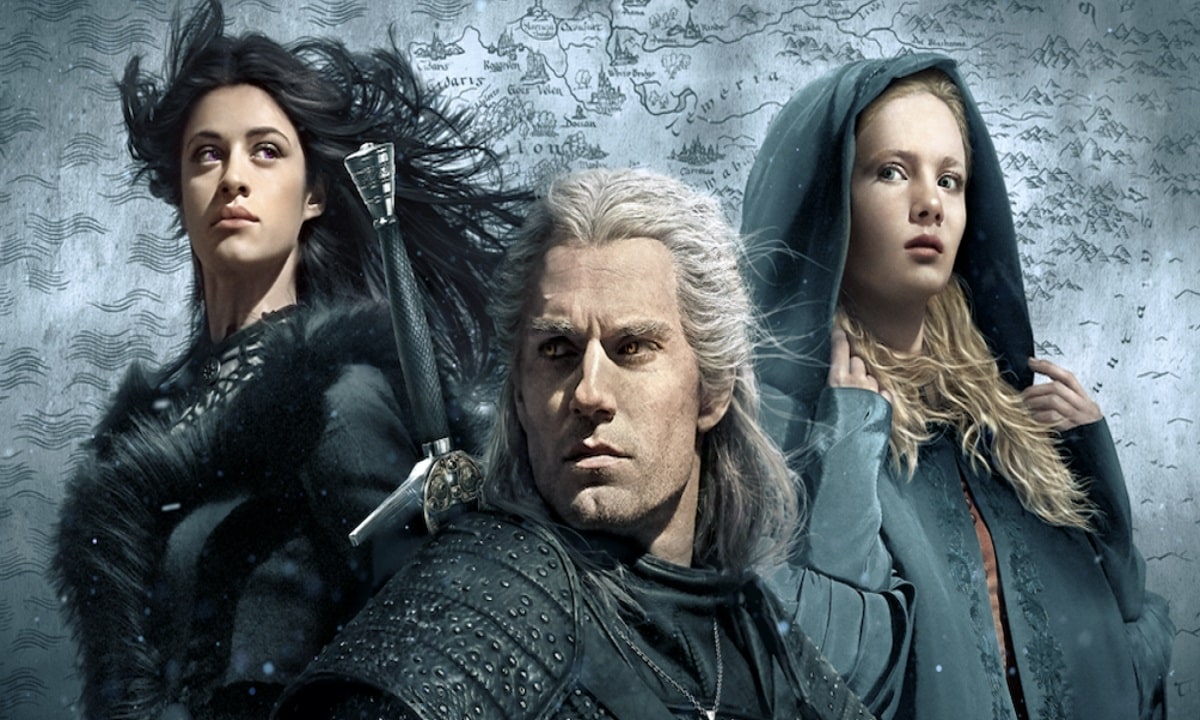 The Witcher's third season is finally returning this summer after a year and a half of waiting. The season will be split into two parts. Henry Cavill's last season as Geralt of Rivia starts on June 29, with the first five episodes. The last three episodes of season 3 come out about a month later, on July 27. The third season will be worth the wait for fans of the show. And there's always The Witcher season 4, which will have a new lead character.
Best New Documentary on Netflix June 2023 Schedule
Let's start with the new Netflix Documentary everyone is excited to see in June 2023. 
Ordinary Men: The Forgotten Holocaust (2022) (June 6)
Members of four death teams from the security police and SD (the SS's security service) were tried for murder at the Nuremberg Einsatzgruppen trial in 1947 and 1948. It is thought to be the largest murder trial in history. Six million Jews were killed during World War II.
Four million people died in the camps where they were killed, but another two million were killed in organized mass shootings. The people who did wrong met the people they hurt. They shot at men, women, and children daily, following orders and working hard as if it were just another day at the office. 
The mobile commandos of the task forces and police companies comprised tens of thousands of Germans. Who were these men, and why did they kill so many people? What did the few people who lived tell, and how did they make it through the mass destruction and live to tell about it? The documentary follows the path of one of these murder battalions by looking at written stories, original papers, film footage, photos, and expert statements.
Read More: Netflix April 2023 Schedule
Taking Care of Maya (June 19)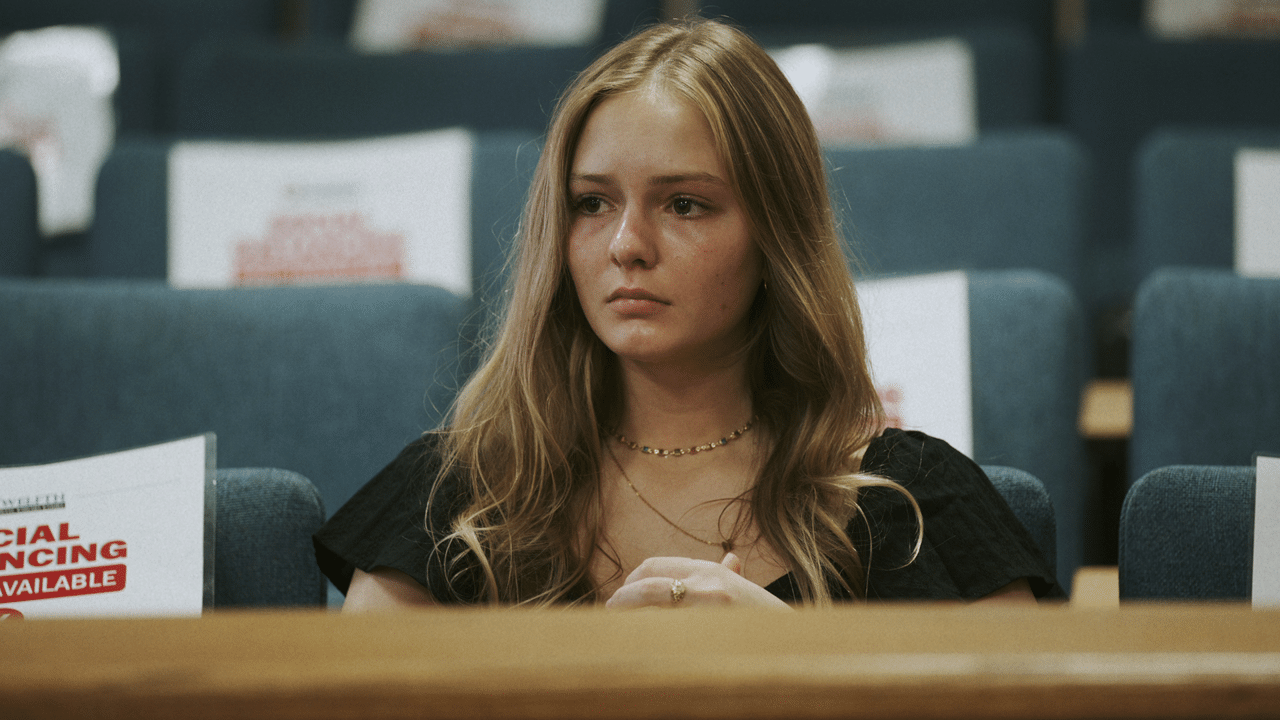 People might talk about this Netflix program. Like many other Netflix documentaries showing the truth about heartbreaking situations, Taking Care of Maya will shock you with the true story of terrible events that will make you think differently about children's health care in America.
Maya Kowalski's story could be one of the worst things that could happen to a child in the healthcare and court systems. From wrong diagnoses to corruption in the drug business, this heartbreaking story is told in this documentary. Taking Care of Maya is up for Best Documentary Short at the Tribeca Film Festival.
Read Also More: Netflix May 2023 Schedule
Full List of What's Coming to Netflix in June 2023
Here is the list of new Netflix shows and movies released in June 2023!
June 2023 TBD
Black Mirror (Season 6)

Break Point (Part 2) 
June 1
A Beautiful Life (2023) 

A Long Way to Come Home (2022) 

About Last Night (2014)

Forever My Girl (2018) 

Funny People (2009)

Hanna (2011) 

Kicking & Screaming (2005) 

LEGO Ninjago: Dragons Rising (Season 1) 

Mr. Peabody & Sherman (2014)

Nanny McPhee (2005)

Nanny McPhee Returns (2010)

Rise of the Guardians (2012)

Spider-Man (2002) 

Stuart Little (2000) 

Surf's Up (2007) 

The Choice (2016)

The Courier (2019)

The Days (Limited Series)

The Five-Year Engagement (2012) 

The Flash (Season 9)

The Mick (Seasons 1-2) 

Unleashed (2005)

We're the Millers (2013)
June 2
It's Me Against You: The Mystery of Spellbound School (Season 1)

Manifest (Season 4 – Part 2)

Missed Connections (2023) 

Rich in Love 2 (2023) 

Scoop (Season 1) 

Valeria (Season 3) 

Vortex (Season 1)
June 5
Barracuda Queens (Season 1) 

Ben 10 (Seasons 1-4) 

Stronger (2017) 
June 6
My Little Pony: Make Your Mark (Chapter 4 – Bridlewoodstock) 

Ordinary Men: The Forgotten Holocaust (2022) 
June 7
Arnold (Limited Series) 

Love is Blind: Brazil (Season 3) 
June 8
Never Have I Ever (Season 4) 

Tour de France: Unchained (Season 1)
June 9
The Playing Card Killer / Baraja: La Firma Del Asesino (Limited Series) 

Bloodhounds (Season 1) 

Human Resources (Season 2) 

Tex Mex Motors (Season 1) 

The Wonder Weeks (2023) 

This World Can't Tear Me Down (Season 1) 

You Do You (2023) 
June 12
Tom and Jerry Tales (Seasons 1-2)
June 13
Amy Schumer: Emergency Contact (2023) 
June 14
Our Planet II (Limited Series) 

The Surrogacy (Season 1)

When Missing Turns to Murder (Season 1) 
June 15
Cold Case Files (Season 2) 

The Bad Family / La mala familiar (2021)
June 16
47 Ronin (2013)

Black Clover: Sword of the Wizard King (2023) 

Extraction 2 (2023) 

Para Betina Pengikut Iblis (2023) 

Race (2016)

Unbroken (2014)
June 17
June 19
Not Quite Narwhal (Season 1) 

Take Care of Maya (2023)
June 21
Madre de Alquiler (Season 1) 
June 22
Let's Get Divorced (Season 1) 

Sleeping Dog (Season 1) 
June 23
iNumber Number: Jozi Gold (2023)

King of Clones (2023) 

Pokémon Ultimate Journeys: The Series (Part 3)

The Perfect Find (2023) 

Through My Window: Across the Sea (2023) 
June 28
Delete (Season 1) 

Eldorado: Everything the Nazis Hate (2023) 

Run Rabbit Run (2023) 
June 29
Ōoku: The Inner Chambers (Season 1)

The Witcher (Season 3 – Volume 1) 
June 30
Nimona (2023) 

Is It Cake, Too? (Season 2)
Conclusion
Netflix is bringing a variety of movies to stream in June, including the sequel to Extraction, The Perfect Find, and Taking Care of Maya. These movies will tug on your heartstrings and get you thinking about love, childcare, and Chris Hemsworth. They may even go viral, so make sure to check them out.
Subscribe to Our Latest Newsletter
To Read Our Exclusive Content, Sign up Now.
$5/Monthly, $50/Yearly