Netflix February 2023 Schedule – Full List of New Movies & TV Shows
Listen to Podcast:
You can find here all the new shows on Netflix February 2023 Schedule in this article. This February, it's easy to fall in love with the TV shows and movies on Netflix. This Netflix show is a spinoff of Love Is Blind and The Circle, and it's about finding your perfect match.
In Your Place or Mine, Reese Witherspoon and Ashton Kutcher ask each other tough questions. Get into the swing of things with this documentary series about professional golfers. Or, you could go with The Strays, a thriller with Ashley Madekwe and Jorden Myrie that is also a good choice. If you'd rather have a dog as a friend, check out Gunther's Millions. Just remember to follow your heart or take our advice and watch the best February Netflix suggestions.
Here is a list of all the new Netflix February 2023 Schedule movies and TV series that you can't miss.
Best New Movies on Netflix February 2023 Schedule
People have been eagerly waiting all month to see what new movies and TV shows would be added to Netflix. There are a lot of great movies, documentaries, and comedy specials on Netflix this February, from old classics to brand-new films that just came out. However, there were two that stood out more than the rest. Here is Netflix February 2023 Schedule
La La Land (Feb-1)
Damien Chazelle's tribute to musicals and fools who dream is still one of the most amazing pieces of movie magic made this century. The movie is a mix of Chazelle's love of Old Hollywood and a modern story about two artists (Emma Stone and Ryan Gosling) trying to make it in Los Angeles, which is both magical and soul-crushing.
"La La Land" is a bittersweet love story that should speak to anyone who has tried to balance love and work. You can almost watch it twice in the time it takes to watch "Babylon." This movie has been ranked among the list of New Shows on Netflix February 2023 Schedule.
Your Place or Mine (Feb-10)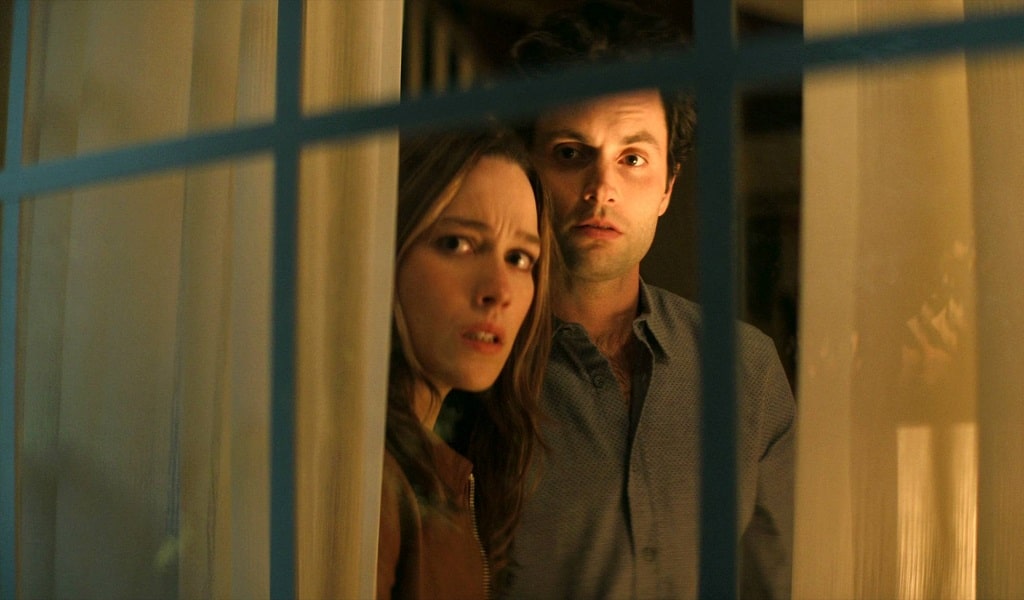 This much-anticipated new romantic comedy comes out just in time for Valentine's Day. It's about long-distance best friends Debbie (Reese Witherspoon) and Peter (Ashton Kutcher), who change each other's lives when Peter offers to watch Debbie's son (Wesley Kimmel) so that Debbie can finally follow her lifelong dream.
In just one week, their temporary house swap has a bigger effect on their lives than they ever could have imagined. This heartwarming love story starts this month on Netflix. Witherspoon, Kutcher, Kimmel, Jesse Williams, Tig Notaro, Zo Chao, and Steve Zahn are all in it.
Read More: Outer Banks Season 4
We Have a Ghost (Feb-24)
Based on a short story by Geoff Manaugh, Ernest, We Have a Ghost is a different kind of ghost story. The movie is about a family who moves into a house that is haunted by Ernest, played by David Harbour. Ernest is a confused ghost who just wants to know more about his life and death. At first, the strange thing that happens to the family makes them famous on YouTube.
But when they start to help Ernest, the CIA starts to look for them. It's a crazy idea, and we're interested to see if it will work. We Have a Ghost should also be given a chance just because Harbour and Anthony Mackie are well-known actors.
New Anime Series on Netflix February 2023 Schedule
Movies fans won't need to wait for more. New Shows on Netflix February 2023 Schedule is here for them.
My Dad the Bounty Hunter (Feb-9)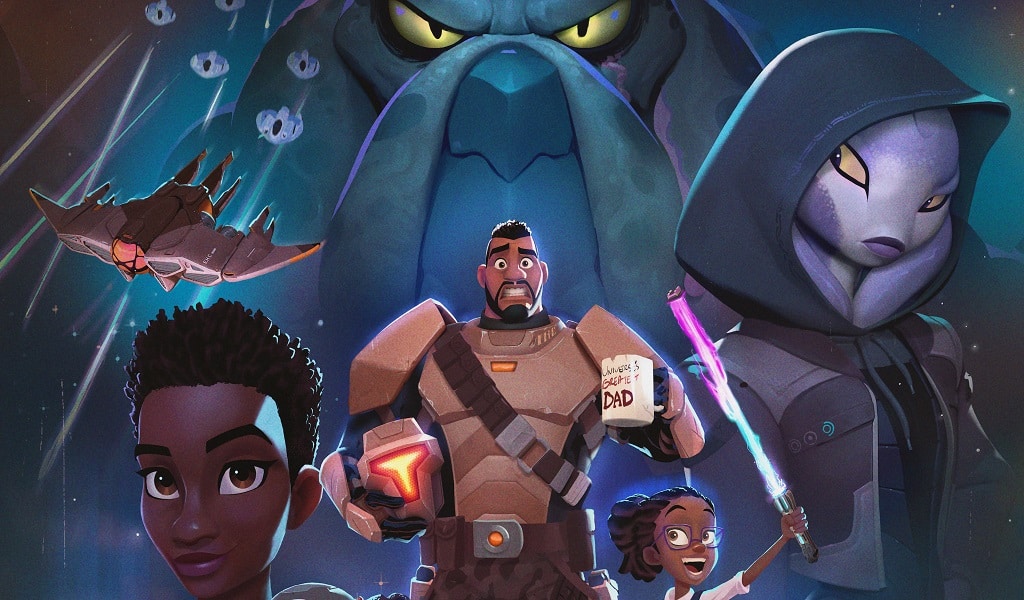 Nothing brings a family closer together like going after bad guys in space together. And My Dad the Bounty Hunter promises to do what every kid wishes their dad did when he says, "I just have to run into the office for a bit." The kids sneak along, of course. And, of course, their dad goes right into space on a ship full of amazing things.
The trailer shows what a fun, action-packed cartoon for school-aged kids will be like. And the idea that family members should help each other never gets old. My Dad the Bounty Hunter seems to have the same flavor as many family favorites. Movies like Stranger World and Lightyear, as well as TV shows like 3 Below and The Mandalorian, show that there's always room for one more bounty hunter in space.
Oddballs: Season 2 (Feb-24)
The Oddballs are back for a second season of Netflix After School, and they're bringing more silly stuff with them. James will never stop having problems, and Max is too stupid to stop making trouble. The two will, of course, leave a path of crazy destruction in their wake.
The show is a fun way to see how cartoon silliness has changed over the years. Oddly enough, Oddballs fits right in with everything from coyotes and road runners to Ren and Stimpy and Animaniacs. Grab some popcorn, let your brain rest, and watch an animated movie that will make you laugh without making you think too hard.
Read Also: New Shows on Amazon Prime in February 2023
Aggretsuko (Season 5) (Feb-16)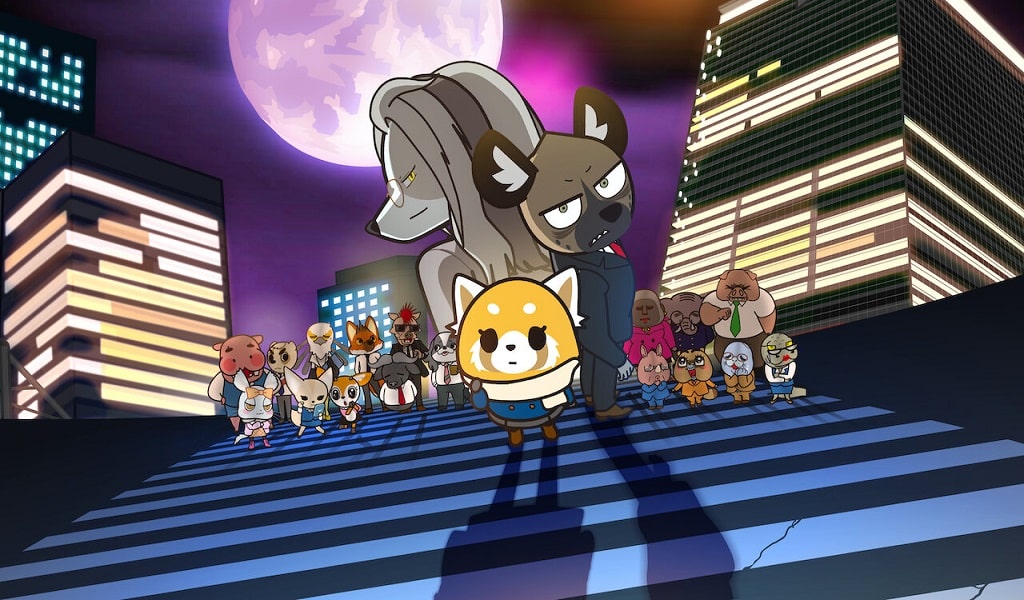 With the fifth and final season, Netflix users will say goodbye to the world's most beloved death metal fan, Red Panda.
Retsuko, a red panda who is 25 years old, gets another day and another dollar. Her modesty and small size make it easy for her lazy coworkers to take advantage of her. Whether it's her boss's sexist and misogynistic comments or her condescending coworkers, Retusko has a unique way to deal with stress: she sings death metal at her local Karaoke bar. Because of that one of the best movies on New Shows on Netflix February 2023 Schedule. 
Best New Shows on Netflix February 2023 Schedule
Outer Banks: Season 3 (Feb-23)
After waiting for more than a year and a half, Outer Banks is finally back with new episodes when its third season comes out later this month on Netflix. The action-adventure mystery teen drama series is about a fight between two groups of teens in a coastal town on the Outer Banks of North Carolina: the rich "Kooks" and the "Pogues," who live there year-round.
Season 3 starts with new adventures that take the Pogues to the Caribbean and beyond. The friends find themselves broke, far from home, and stuck on a deserted island, where they are quickly pulled into a dangerous rival's search for a legendary lost city. Outer Banks Season 3 is a real treasure, so be sure to watch it as soon as it comes out, only on Netflix.
Class (Feb-3)
The show is based on the popular Netflix show "Elite." It tells the story of three students from a poor part of Delhi who go to an elite high school where there are secrets and murders. Ashim Ahluwalia, who won the National Film Award, is in charge of the show.
Formula 1: Drive to Survive: Season 5 (Feb-24)
Oh, baby, the winner is back. Formula 1, a high-flying documentary series on Netflix, is coming back after a long break. In the Drive to Survive season 5, which starts on February 24, drivers, team managers, and team owners live in the fast lane both on and off the track. Max Verstappen, a Dutch child prodigy, is back in front of the camera.
After criticizing the show in the past, the current world champion is back in the hot seat to give fans an inside look at his successful quest for a second world title in a row. In the meantime, Daniel Ricciardo is kicked out of McLaren Racing for good.
The Upshaws: Part 3 (Feb-16)
The second season of this Netflix Original show ended with Bennie (Epps) and Lucretia (Sykes) going to jail for fighting and Regina (Fields) losing it at work and quitting her job. All of these big cliffhangers will play a role in this new season, as the Upshaws face a whole new set of problems that will test both their strength and their relationships as they try to be successful and happy. This movie has been ranked among the list of New Shows on Netflix February 2023 Schedule.
You: Season 4, Part 1 (Feb-9)
Netflix is bringing the much-loved show 'You' back for a fourth season, with Part 1 premiering in February 2023. This highly anticipated season follows Joe's journey as he heads to the suburbs of Los Angeles. He is struggling to adapt to a new life and a new love, while still trying to keep his dark past at bay. Viewers can expect to see some old favorites return, as well as some new characters that will add to the drama and suspense of this thrilling show. Be sure to catch 'You' Season 4, Part 1 when it premieres on Netflix in February 2023.
Best New Documentary on Netflix February 2023 Schedule
Gunther's Millions (Feb-1)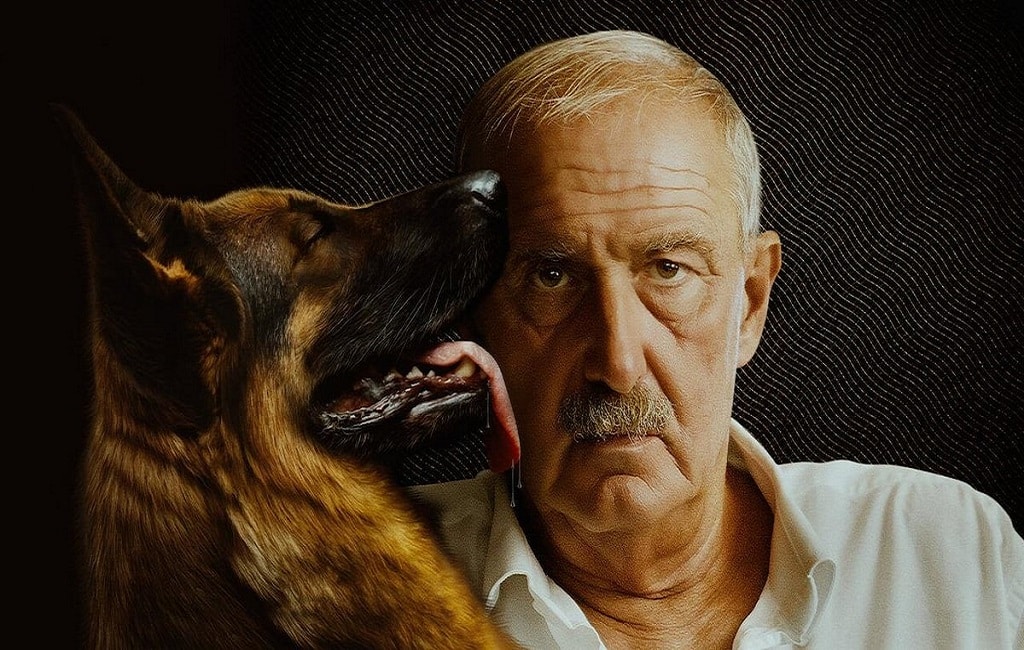 Gunther's Millions, 2023 is a Netflix documentary series directed by Aurelien Leturgie. It tells the story of a dog with a trust fund rumored to have a $400 million fortune. This limited series follows the extraordinary life of Gunther as he navigates his newfound wealth and unexpected fame. 
From his luxurious lifestyle to the legal battles surrounding his inheritance, this documentary promises to be an engaging and thought-provoking look at one of the world's most unique millionaires. With the release of You: Season 4, Part 1, and Netflix's thriller series coming in February 2023, Gunther's Millions are sure to be one of the most talked-about shows on Netflix this year.
All New Movies and Shows on Netflix February 2023 Schedule
February 1
The Great British Baking Show: The Professionals: Season 6

Gunther's Millions

Call Me by Your Name

Daddy's Little Girls

Bad Boys

Bad Boys II

Julie & Julia

La La Land

Eat Pray Love

Enough

It (2017)

New Amsterdam: Seasons 3 & 4

The Lord of the Rings: The Fellowship of the Ring

Survivor: Season 32

Tyler Perry's I Can Do Bad All by Myself

Underworld

The Pursuit of Happyness

Spanglish

Spy Kids: All the Time in the World

Stepmom
February 2
February 3
Class

Infiesto

True Spirit

Viking Wolf

Stromboli

Thomas & Friends: All Engines Go: Season 2
February 4
February 8
The Exchange

Bill Russell: Legend

MTV Floribama Shore: Season 1
February 9
Dear David

You: Season 4: Part 1

My Dad the Bounty Hunter
February 10
Love to Hate You

Your Place or Mine

10 Days of a Good Man

Love is Blind: After the Altar Season 3
February 13
Squared Love All Over Again
February 14
All the Places

A Sunday Affair

Perfect Match

Re/Member

In Love All Over Again

Jim Jefferies: High n' Dry

Pasión de Gavilanes: Seasons 1-2
February 15
#NoFilter

African Queens: Njinga

Eva Lasting

Full Swing

CoComelon: Season 7

The Law According to Lidia Poët

Red Rose
February 16
47 Meters Down Uncaged

Ouija

The Upshaws: Part 3
February 17
A Girl and an Astronaut

Community Squad

Ganglands: Season 2

Unlocked
February 19
Whindersson Nunes: Preaching to the Choir
February 20
February 21
February 22
Murdaugh Murders

The Strays

Triptych
February 23
Call Me Chihiro

Outer Banks: Season 3
February 24
Formula 1: Drive to Survive: Season 5

Oddballs: Season 2

The Real World: Season 12

We Have a Ghost

Married at First Sight: Season 12

Pokémon Ultimate Journeys: The Series: Part 2

Who Were We Running From?
February 28
Too Hot to Handle: Germany

A Whole Lifetime with Jamie Demetriou

American Pickers: Season 15
Conclusion
Netflix offers a great selection of new shows and movies to watch in February 2023. From the thrilling series 'You': Season 4, Part 1 and 'Outer Banks: Season 3 to the documentary 'Gunther's Millions' and the drama 'Freeridge', there is something for everyone. Don't forget to check out the new "The Proud Family: Louder and Prouder" streaming now on Disney. With so many new and exciting shows and movies coming to Netflix, February 2023 is sure to be an entertaining month. 
Apart from the Netflix February 2023 Schedule, you can read more entertainment articles here.
Frequently Asked Questions ( FAQs) about Netflix February 2023 Schedule
To look at these collections, or "order off the secret menu," all you have to do is open your web browser, type "netflix.com/browse/genre/," and then add your ID code to the end of the URL.
Which country is best for Netflix?
Japan had the best Netflix catalog in 2021, with a score of "100," which is the best streaming service can get.
Which pack of Netflix is best?
This is India's most expensive Netflix plan, costing Rs 649 per month or Rs 7,788 for a whole year. With this plan, users will be able to stream on their phones, tablets, laptops, and TVs.
Subscribe to Our Latest Newsletter
To Read Our Exclusive Content, Sign up Now.
$5/Monthly, $50/Yearly