Netflix April 2023 Schedule – All the Upcoming Movies and TV Shows
Listen to the Podcast:
Are you looking for Netflix April 2023 Schedule? Netflix offers a long list of series and film titles to assist viewers through the April showers this year. The A24 Studio's dark comedy-drama series "Beef" premieres on April 6, with the lives of strangers Danny (Steven Yeun) and Amy (Ali Wong) intertwining after a road rage incident causes hatred between them.
Sweet Tooth Season 2 is scheduled to launch at the end of the month, bringing the DC Comic back to life. Kerri Russell will star in the debut of Season 1 of "The Diplomat," in which she portrays a diplomat recently appointed U.S. ambassador to the United Kingdom who is unsure of her qualifications for the position as she balances her personal and professional connections.
Netflix is also planning to release numerous non-original films in April, including "Conan the Destroyer" and "The Last Stand" starring Arnold Schwarzenegger, as well as the "Bourne Identity" trilogy, the "Spider-Man" trilogy, and an extended version of "The Hateful Eight" by Quentin Tarantino. Here is a list of all the Netflix April 2023 Schedule movies and TV series you can't miss.

Best New Movies and TV shows on Netflix April 2023 Schedule
The Last Kingdom: Seven Kings Must Die (April 14)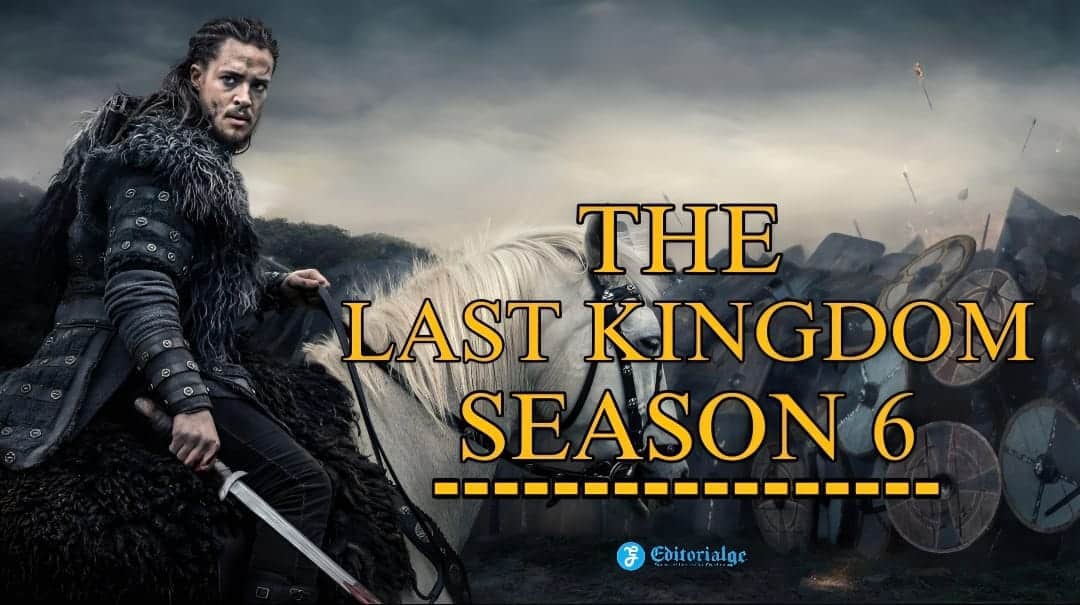 Based on the television series The Last Kingdom, Alexander Dreymon reprises his role as the legendary warrior Uhtred of Bebbanburg, who must ride across a fragmented kingdom with several of the series' most beloved returning characters as they fight alongside new allies and foes. After the death of King Edward, rival heirs and invaders vie for control in a struggle for the crown. Yet when an alliance seeks Uhtred's assistance in their schemes, Uhtred must choose between the people he loves most and his desire to unite England.
Read More: Best Netflix Series of All Time
Chokehold (April 21)
The Turkish thriller Chokehold(Opens in a new window) appears to be this month's big winner. When a couple departs Istanbul following a scandal to begin a new life in a tiny coastal town, they rapidly discover that their new neighbours are not pleased to have them around, and things quickly deteriorate.
Read Also: Best Netflix Series of All Time
Best New Tv Series on Netflix — April 2023
Beef (April 6)
Beef is a new dark comedy series that takes place in the aftermath of a "road rage incident" starring Steven Yeun and Ali Wong. The ten-episode A24 series revolves around the conflict between two opposite strangers. When the series starts on April 6, it's going to be hilarious, emotional, and one heck of a wild ride.
Transatlantic  (April 7)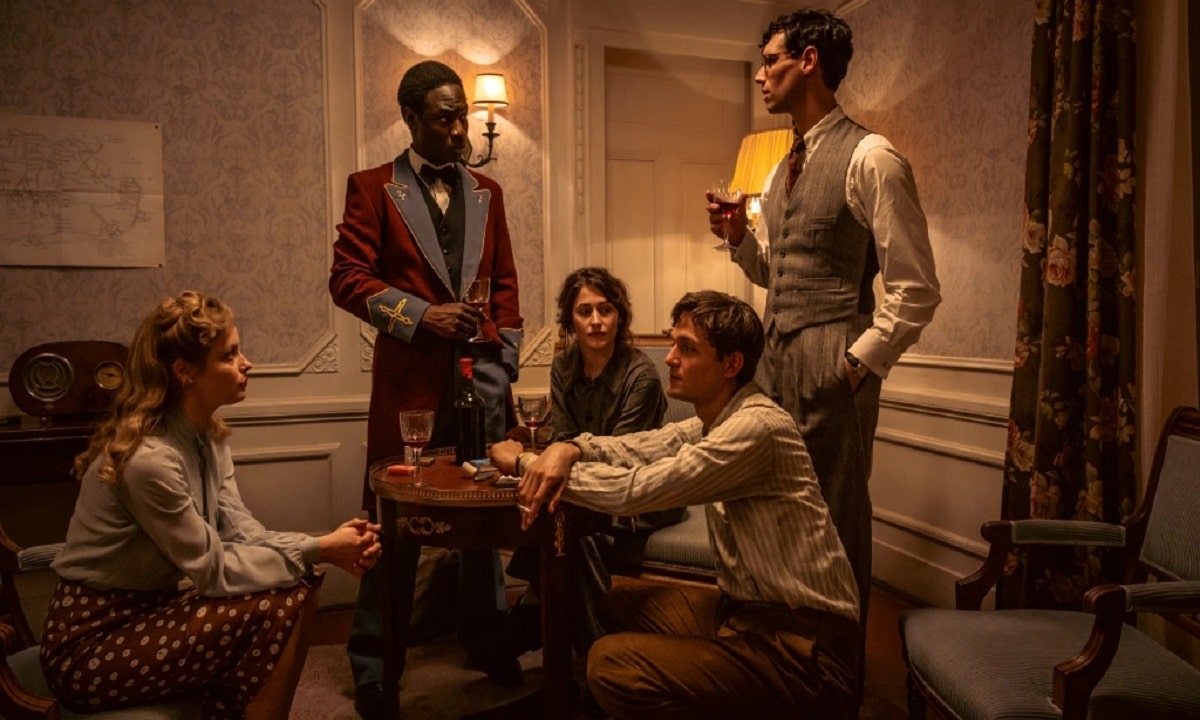 Transatlantic is based on the true story of Varian Fry, Mary Jayne Gold, and the Emergency Rescue Committee and is set in Marseille in 1940-1941. Risking their lives to help more than 2,000 refugees, including many artists on the Nazis' most-wanted list, escape occupied France, an international group of young superheroes and their famous charges occupy a villa on the outskirts of the city, where the threat of mortal danger gives way to unexpected alliances and passionate love affairs.
Read Also More: Netflix February 2023 Schedule
Florida Man (April 13)
Netflix has created a limited series with the title "Florida guy" We've all heard the phrase "Florida man" In Florida Man, Édgar Ramrez portrays an ex-cop who returns to his native state in quest of a mobster's lost fiancée. His search soon takes unexpected and erratic turns. Catch the new action series when it premieres on April 13th.
Sweet Tooth Season 2 (April 27)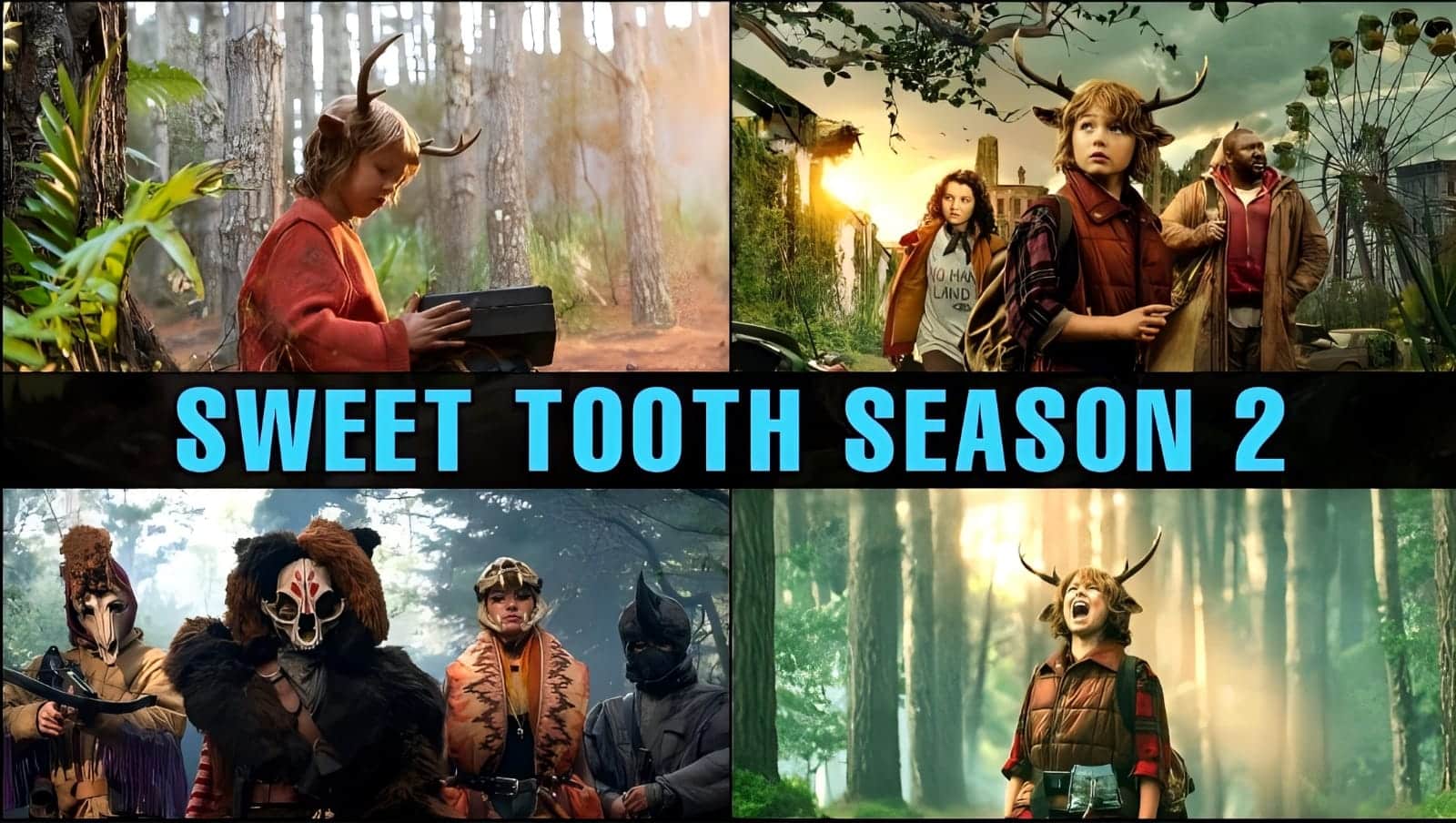 Set in the aftermath of a global pandemic, the adaptation of the comic book Sweet Tooth is a program for our times — one that, as Keith Phipps noted in his Season 1 review, matches the comic's "weirdness, horror, and a palpable sense of peril with a strong strain of optimism." Gus (Christian Convery), a juvenile human-deer hybrid, and his fellow hybrids are kept captive by General Abbot (Neil Sandilands) and the Last Men in Season 2. Gus must rely on his strength as he learns the origins of The Great Crumble in order to save his pals.
Read Also More: Best Erotic Movies of All Time
Best New Documentary on Netflix — April 2023
American Manhunt: The Boston Marathon Bombing (April 12)
On what was intended to be its happiest day, the 2013 Boston Marathon bombing stunned a major American metropolis. This three-part series examines the tremendous manhunt that followed the disaster, as remembered by the law enforcement personnel who apprehended the bombers and the survivors caught in the crossfire ten years afterwards.
Chimp Empire (April 19)
From the Academy Award®-winning co-director of My Octopus Teacher and the team behind Rise of the Warrior Apes, Chimp Empire investigates the complicated social politics, family relationships, and violent territory disputes of the largest chimpanzee group ever observed. Narrated by Oscar-winning actor Mahershala Ali.
Also Read More: Most Romantic Cities in the World
Here's Everything Coming to Netflix in April 2023
April 1

 
Battleship

28 Days

Blippi's Adventures (Collection 7) 

American Hustle

A League of Their Own

Beyblade Burst Quad Drive (Season 1) 

Dr. Seuss' The Cat in the Hat

Dr. Seuss' The Lorax

Friday Night Lights

Born on the Fourth of July

Charlie Wilson's War

Conan the Destroyer

How to Lose a Guy in 10 Days   

How to Train Your Dragon  

I, Frankenstein 

Hatfields & McCoys (Limited Series) 

Hoarders  (Season 12) 

Hotel Transylvania  

The Spider-Man Trilogy

The Birds

Inception   

Inside Man  

Invisible  

Marnie 

Matilda  

Norm of the North   

Not Another Teen Movie  

Over the Hedge  

Psycho 

Puss in Boots   

Safari   

The Land Before Time

The Mauritanian

Smokey and the Bandit

Smokey and the Bandit II

Shark Tale  

Shrek Forever After

The Bourne Legacy 

The Bourne Trilogy

Zombieland

The Negotiator

The Thing  

Thomas & Friends: The Mystery of Lookout Mountain (Season 1)  
April 2 
War Sailor (Limited Series) 
April 3 
Magic Mixies (Season 1) 

Surviving R. Kelly: Part III: The Final Chapter
April 4 
Mo'Nique: My Name Is Mo'Nique (Stand-up special) 
April 6  
Beef (Season 1) 

The Last Stand
April 7 
Thicker Than Water (Season 1) 

Transatlantic (Season 1) 

Oh Belinda 

Chupa

Holy Spider 
April 8

 
April 10 
April 11 
All American: Homecoming (Season 2) 
April 12 
American Manhunt: The Boston Marathon Bombing 

Celeste Barber: Fine, thanks

Smother-in-Law (Season 2) 

Operation: Nation
April 13 
Florida Man (Limited Series) 

The Boss Baby: Back in the Crib (Season 2) 

Obsession 
April 14 
The Last Kingdom: Seven Kings Must Die 

Queenmaker (Season 1) 

Queens on the Run 

Phenomena
April 15 
April 16 
The Best Man Holiday 

The Mustang 

The Nutty Boy: Season 2 
April 17 
April 18 
Longest Third Date  

Better Call Saul (Season 6) 

How To Get Rich (Season 1) 
April 19 
The Marked Heart (Season 2) 

Chimp Empire (Season 1) 

Mighty Morphin Power Rangers: Once & Always 
April 20 
The Diplomat (Season 1) 

Tooth Pari: When Love Bites 
April 21 
One More Time 

Indian Matchmaking (Season 3) 

Rough Diamonds 

A Tourist's Guide to Love  

Chokehold 
April 22
Ada Twist, Scientist (Season 4) 
April 25

 
John Mulaney: Baby J (Stand-up special) 

The Hateful Eight 

The Hateful Eight: Extended Version (Season 1) 
April 26 
Love After Music (Season 1) 

The Good Bad Mother 

Kiss, Kiss 

Workin' Moms (Season 7) 
April 27 
The Nurse (Season 1) 

Sweet Tooth (Season 2) 

Firefly Lane (Season 2) 

Sharkdog (Season 3) 

The Matchmaker 
April 28

 
King of Collectibles: The Goldin Touch (Season 1) 

AKA

InuYasha (Season 6)
You Can Read More: New Shows on Amazon Prime in April 2023
Subscribe to Our Latest Newsletter
To Read Our Exclusive Content, Sign up Now.
$5/Monthly, $50/Yearly