Lionel Scaloni – An Exclusive Guru of the Argentina Team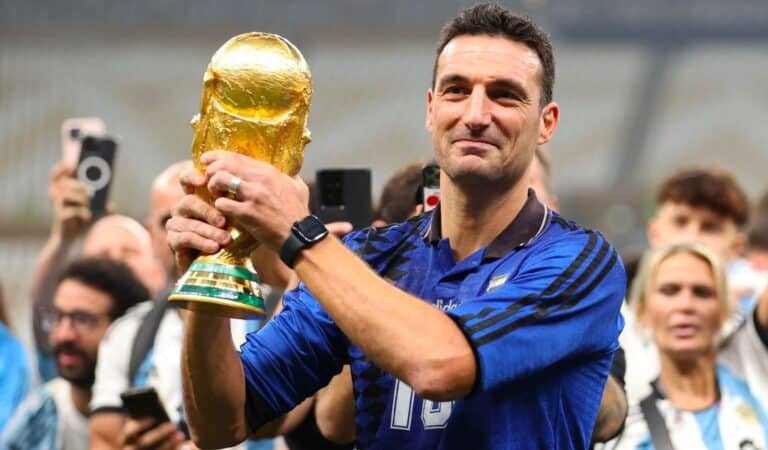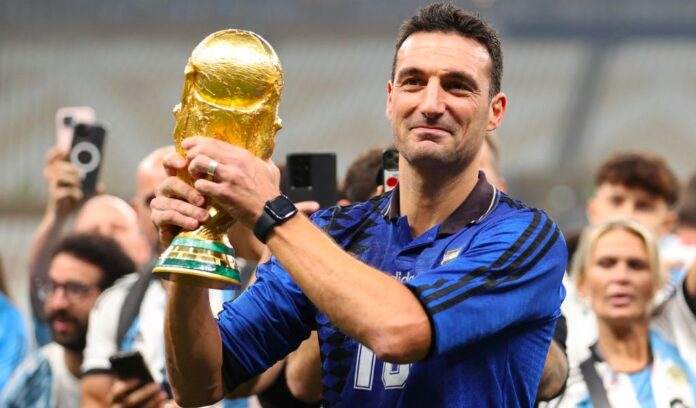 Listen to Podcast:
Lionel Scaloni only needs one more victory to join Cesar Luis Menotti and Carlos Bilardo in the pantheon of all-time great Argentina coaches.
After Jorge Sampaoli's turbulent time in charge ended in 2018, Scaloni, 44, was put in charge on an interim basis. He has since made the job his own, leading the Albiceleste to the edge of a third World Cup title.
The differences between fiery Sampaoli and calm Scaloni, who was Argentina's assistant coach at the last World Cup, couldn't be more clear.
People who thought he didn't have the right qualifications criticized and disapproved of his appointment after he had a rough time in the last 16 in Russia.
At the time, the late Diego Maradona, who had also managed Argentina, was especially harsh on Scaloni. He praised his character but told the newspaper, Clarin, "He can't even direct traffic."
Scaloni had never been a head coach before, but he was supposed to be in charge for only two months while the federation looked for someone to replace Sampaoli.
He took over a team that had been hurt by a string of close calls. In 2014, they lost the World Cup final, and in 2015 and 2016, they lost the Copa America final on penalties to Chile.
Scaloni was most worried about what would happen to Lionel Messi, who briefly quit playing for his country in 2016 and was disappointed by Argentina's poor performance at the 2018 World Cup.
But the star forward was impressed by Scaloni's plan for the team and the fact that his idol Pablo Aimar and former international teammates Roberto Ayala and Walter Samuel were on the coaching staff.
"Identity" of The Argentine Team
The Argentine coach is making his team look like him. Nineteen of the 26 players on his team in Qatar are there for the first time.
"He helped find players like Nahuel Molina, Cristian Romero, Lisandro Martinez, and Alexis Mac Allister, who has given the team an identity and, most importantly, given Leo Messi playing options he didn't have at the last World Cup," Jorge Burruchaga, who scored the winning goal in 1986 final. 
Argentina will be playing France in their sixth World Cup final, but Scaloni is quick to dismiss comparisons to the country's best coaches in the past, like Menotti, Bilardo, and Alejandro Sabella, who led Argentina to 2014 final.
He said, "I can't compare myself to other coaches." "I'm very proud to make it to the final and play for the national team. But I just can't compare myself to them. I just think it's a great honor to be in the final."
Many people think that Scaloni is a mix of Menotti's tactical smarts and Bilardo's practicality.
Menotti, who is now 84, told Radio Mitre after Argentina's semi-final win over Croatia on Tuesday, "The coaching staff is not full of hot air. They work every day to learn more, and they are loyal to the players."
Scaloni led Argentina for 36 games without a loss before the World Cup. The highlight of that run was winning the Copa America in Brazil in 2021, which ended a 28-year trophy drought.
Argentina's first game in Qatar was a shocking loss to Saudi Arabia. This kept them from tying Italy's world record of 37 games without a loss.
Messi called that setback a "heavy blow," but Scaloni didn't back down and made the necessary changes, like putting in the energetic Julian Alvarez to make the attack more lively.
Scaloni asked everyone to stay calm and put things in perspective.
After the 2-1 loss, he said, "You need to use some common sense, it's just a football game." "It's hard to get people to understand that the sun will rise no matter what happens tomorrow."
After that, they won five games in a row, and if they win one more at Lusail Stadium, Scaloni will do something that neither Menotti nor Bilardo could do: win both the Copa America and the World Cup.
Lionel Scaloni in Praise of Lionel Messi and His Career:
Lionel Scaloni stated that he will keep Lionel Messi's jersey ready for the next World Cup in case the country's talismanic captain wishes to play. Messi ended Argentina's 36-year wait to hoist the golden trophy again.
Messi scored two goals and another in the shootout as he led Argentina to an emotional 4-2 victory over France on penalties on Sunday, with the match ending in a 3-3 draw after 120 minutes of thrilling action.
After finally achieving a lifelong goal of winning the most prestigious soccer trophy in the world, many believed Messi, then 35 years old, would never again don Argentina's famous blue-and-white stripes. Moments later, Messi stated that he has no plans to retire from international duty in the near future.
The decision was welcomed by his coach.
Scaloni told a news conference, "I think we should keep the number 10 jersey ready for the next World Cup if Messi wants to play."
"He has earned the right to pursue any career path he desires. Incredible information is transmitted to his teammates by him. I have never witnessed such an influential individual in the locker room.
Scaloni stated that after last year's Copa America victory when they defeated Brazil in the final, they felt unbeatable.
"After (we beat) Brazil, I had a conversation with Lionel Messi… (and explained) we had a monumental task ahead of us, people in our country were beginning to believe, to hope, and pressure was mounting," said Scaloni.
"He told me, 'We must continue, nothing else matters,' which provided me with a tremendous emotional boost.
"I realized we were on the verge of (accomplishing) something (important)"
With the World Cup victory occurring just two years after the death of Diego Maradona, who led Argentina to their last title in 1986, an emotional Scaloni said, "I only now realize that Maradona is no longer with us, and that makes me believe that he is happy and proud of us from where he is.
Lionel Scaloni at a Galance: 
Full Name: Lionel Sebastián Scaloni
Date of Birth: May 16, 1978
Place of Birth: Pujato  Argentina
Age: 44
Citizenship: Argentina and Italy
Avg. term as coach: 2.38 Years
Preferred formation: 4-3-3 Attacking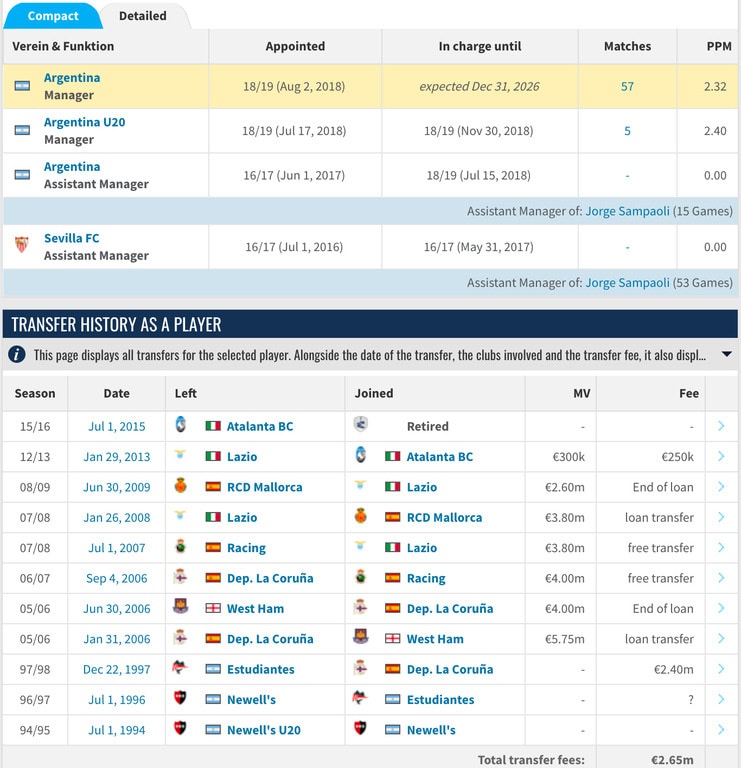 Subscribe to Our Latest Newsletter
To Read Our Exclusive Content, Sign up Now.
$5/Monthly, $50/Yearly