How to Find the Best Grande Communication Cable TV Package?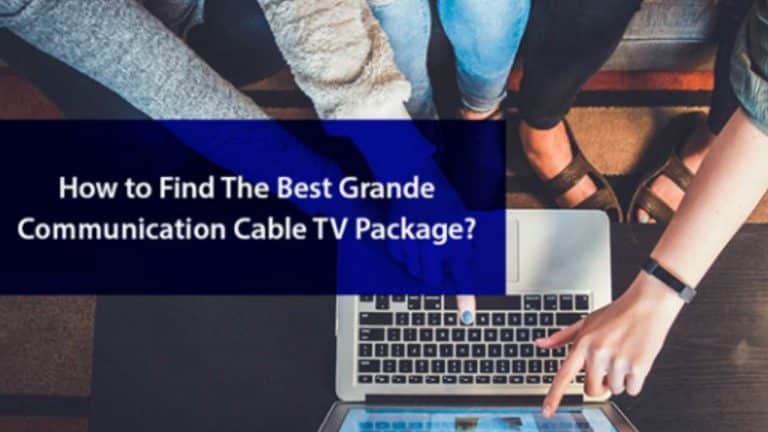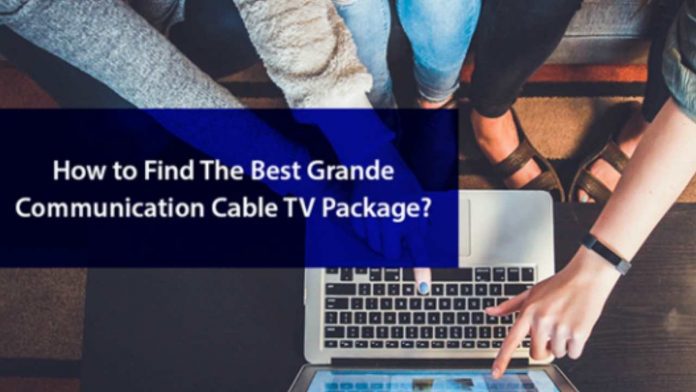 Many people often find themselves stuck with no progress when it comes to finding the best cable TV provider in their areas. The biggest challenge starts when the providers have poor customer service and are so unresponsive that you can hardly find any other information about their plans and services.
One of the few successful and extremely reliable cable providers in Texas, Grande Communications Networks has an amazing reputation for dependable customer support. Not only that, but you can also get your hands on some extremely affordable TV, internet, and phone bundles. This provider is only based in Texas, so if you are resident in one of the state's cities, then consider yourself lucky. With its fiber-optic internet, unlimited internet data, premium channels, TiVo for DVR, and no-contract benefits, you will surely be left in awe at the deals Grande has to offer.
To help you streamline the final decision about which Grande cable TV plan to go for, here is an in-depth review of all the details you need to have.  
A Little About Grande Communications
Based in Texas, Grande was founded in 1999, back in the day when cable TV was much more common and essential than the internet. However, Grande has managed to offer top-notch internet, phone, and cable TV services to its customers. Since 2017, Grande has become one of the largest cable providers in the main cities of Texas State.
If you are a resident in Texas, then Grande Communications Internet and TV are the best offers you can get, considering the price point. It offers budget-friendly yet fast download and upload speeds of up to 1 gig. It is just as competitive as any other ISP, but the only catch with Grande Internet is its low coverage. The ISP is only available in Texas, which is a major heart-breaker.
Some of the key advantages of Grande Internet are its unlimited data allowances and high-speed tiers at affordable rates.
Coming on to its cable TV services, Grande has some amazing TV plans and deals that can provide you with over 290 channels including free HD as well as top quality DVR, the TiVo that is equipped with advanced technology and brilliant features. The TiVo entertainment experience is one of the most versatile services you can get when compared to other providers.
Whether you are opting for Grande's internet, phone or TV services, it is guaranteed that you will be getting the best prices with no enforced long-term contracts. Moreover, a 2-year price guarantee without any mandatory contract along with a 30-day money-back offer wins Grande quite a few brownie points.
Grande Communications Pros Checklist:
No contracts mean no early termination fees and other restrictions. Best for people who are planning to move soon.
30-Day Money-Back Guarantee
If you are just in the test and trial phase and figuring out which provider to choose, then Grande is a great starting point. You can take advantage of the 30-day money-back guarantee to see what works best for you.
Grande Communications Customer Service is quite top-notch. Throughout the year, Grande's US-based support team is available to help you at any time of the given day.
Grande Communications Cons Checklist:
Grande might not be available to you if you live outside of Texas. Although, this also means that Grande's services are well-focused on the specific area and have a better response rate than large service providers, who are quite spread out all across the nation.
Internet Speeds & Pricing May Vary Area-Wise
The availability of speeds and exact plans' pricing can get confusing. Prices vary from city to city, it's best to input your zip code on the vendor's website and extract the exact package price at your address or call the Grande customer service. Also, speeds may vary across locations due to differences in infrastructure but they aren't that noticeable.
Bundling is Mandatory for TV
You must bundle up your cable TV offer with another service from Grande.
The Best Grande Cable TV Plans And Packages
The cable TV tiers must be bundled up with some other Grande service, or all three i.e. TV, phone, and internet. The most basic TV deals you get are:
Basic TV
Basic TV comes with over 40 local channels, including free-of-cost HD channels. It also comes with the Grande2Go app that lets you stream live TV anywhere you go with your mobile device. This is ideal for small households or for people who aren't big on entertainment.
2. Preferred TV
Preferred TV takes the game a little higher with over 220 entertainment, kids, and sports channels, as well as HD channels. You will get all the channels from the Basic TV as well as some additional ones. You may even opt for the famous TiVo DVR streaming service. It also includes 50 music channels, just like the more expensive Premier TV deal.
3. Premier TV
Grande's grandest TV plan includes channels line up from Basic and Preferred plans along with additional channels that make it a channel lineup of 295+. It comes with the Grande Premium On-demand service, TiVo streaming experience plus receiver, Grande2Go app, and MoviePlex Premium channels are all included in this premium cable tv plan from Grande.
Bundle it Up With Grande Internet
Let's take a look at some Grande bundle deals and packages you can get. Note that Grande plan and bundle prices may vary across locations.
300 Mbps Internet + Preferred TV
If you are living in a big household or have quite a lot of entertainment needs like 4K gaming and binge-watching, then you can't live with any internet tier of less than 300 Mbps. This plan will provide you with 300 Mbps of download and upload speeds along with the 220+ TV channels from the Preferred TV deal. Perks like no data caps on the internet and no-contract still stand with this bundle. The bundle costs $114.62/mo. and the internet price is sealed for 24 months.
2. 300 Mbps Internet + Basic TV + Phone
With excellent local and long-distance calling options with Grande, you might not want to miss out on the phone services while you are bundling up on cable TV and internet. Go for a basic TV plan and 300 Mbps of internet speeds in addition to phone services. The phone and internet equipment will be provided to you by the provider at an additional cost. And you get lots of perks like unlimited internet data, no contracts, and 30-day money back. The plan costs $69.59/mo., and the internet and phone pricing is guaranteed for 24 months.
3. 1 Gig Internet + Preferred TV + Phone
Looking for something bigger and better to accommodate your entertainment needs? The 1 gig internet, Preferred TV, and the phone will get you all that you need to work, play, and talk. The bundle includes all three Grande services, with the preferred TV's excellent channel lineup and add-ons. The plan will provide you with 1 gig internet speed, which is more than enough for letting you play hardcore multiplayer games, stream movies and TV shows in 4K, share huge media files, use your TiVo DVR for streaming or recording without much hassle. It costs $144.24/mo. with guaranteed internet and phone prices for the next 24 months.
4. 1 Gig Internet + Premiere TV with TiVo + Phone
The 1 gig internet and premier TV bundle is the most premium offer you can get your hands on. It will cost you $170.23/mo. from buytvinternetphone with fixed internet and phone price for the next 24 months. The bundle also includes phone services. Use the 1 gig internet to stream and enjoy your TiVo DVR plus receiver and more. You get over 290 channels, including HD and premium channels from various genres. You can also enjoy the 50 music channels that come with Premier TV.
What About the Grande Channels?
Wondering whether or not you will be able to get your favorite TV channels for a complete entertainment experience with Grande Communications Networks? Well, the channel lineup is diverse and includes a variety of sports, news, entertainment, and even up to 50 channels that are solely dedicated to music. You also have a bunch of optional channels to select from. Here are the channel lineups for each of the TV plans. (Channel lineups may vary across locations)
Basic TV Channels
KXAN NBC HD
KEYE CBS HD
City of Austin
HSN HD
KLRU PBS HD
Austin Access
Austin Access
KNVA CW HD
KTFO UniMás
QVC HD
Austin Telemundo HD
Austin Access
Travis County
KBVO My Network TV HD
Austin Community College
KAKW Univision HD
C-SPAN
AISD
Local Weather
QVC Plus
HSN 2
Jewelry TV
KLRU Create
Daystar
EWTN
Inspiration Network
Word Network
TBN
KTBCDT2 Movies!
KTBCDT3 Buzzr
KNVADT2 GRIT
Estrella TV
KAKWDT3 GetTV
KAKW Univision HD
KTBC FOX HD
Preferred TV Channels
The channel lineup on Preferred TV includes a decent number of entertainment channels, in addition to 50 music channels. Along with all the channels included in the Basic TV plan, the preferred TV deal also includes the following channels:
Oxygen HD
Fox Sports Southwest HD
ESPN HD
Longhorn Network HD
Fox Sports 1 HD
Golf Channel HD
National Geographic Channel HD
Disney Channel HD
Nickelodeon HD
Hallmark Channel HD
Freeform HD
Animal Planet HD
Cartoon Network HD
Discovery Channel HD
TLC HD MSNBC HD
CNN HD
HLN HD
CNBC HD
Fox News Channel HD
Weather Channel HD
AE HD
USA HD
TNT HD
TBS HD FX HD
Turner Classic Movies HD
AMC HD  
Bravo HD
History Channel HD
Travel Channel HD
OWN HD
Food Network HD
HGTV HD
BET HD
E! HD Syfy HD         
truTV HD
Paramount Network HD
Comedy Central HD
TV Land HD
Galavision HD
GAC HD
MTV HD
CMT HD
Fox Sports 2 HD
Tennis Channel
Fox Business HD
Hallmark Movies
Mysteries HD
Hallmark Drama HD
BBC America HD
WeTV
Independent FilmChannel
Sundance Channel
NBC Sports HD
FXX HD
Fox Sports Plus
Premier TV
Of course, the Premier TV plan has all the entertainment channels one can ask for. You can expect there to be over 290 channels in this plan, including those in the Basic and Preferred TV, as well as the Premiere PAK channels. The channels in the Grande Premier PAK include:
Discovery Family Channel
BBC World News
Destination America
Cooking Channel
Lifetime Real Women
Boomerang
C-SPAN 2
Chiller VH-1 Soul      
ESPNews
Nick Jr.
CNBC World
CLOO
ESPNU
MTV Jams
Nick Toons
MyTX
MTV-2
Nick Toons
MLB Network
Teen Nick
Fusion
Nat Geo Wild
Disney XD
DIY
BBC America
Outdoor Channel
MTV Tr3s
TiVo — The Peak of Entertainment
You must have heard a lot about DVRs being provided by companies with their cable TV packages. Well, TiVo and DVR are basically the same, only with a few differences. TiVo itself is a DVR, a digital video recorder that connects to your TV set like any other DVR set. TiVo uses expansive hard drives to help users record their favorite shows and movies, as well as any matches or sports news. With advanced technology, TiVo now also includes on-demand titles, so you can use it to stream entertainment content in 4K at any given time of the day.
Don't get confused, as TiVo is not a product by Grande itself. TiVo was introduced back in 1999 by the company Xperi. Grande has partnered with the brand, and provides its cable TV subscribers with a full-scale TiVo experience, instead of a traditional DVR set that might not have the same set of features and advantages.
Just like in any DVR, you can record and watch your content with TiVo in HD. You can also record music and movies. However, without even recording the live TV content, the user can pause, rewind and play the live content as per their needs. Another feature that only TiVo has is its ability to let users view Netflix and Hulu. You can stream the latest content on both these platforms in 4K, given that you have access to a fast-speed and high-bandwidth internet like Grande that can support such resolutions.
The remote control is truly an impressive benefit you get with this special Grande deal. There are quick-access buttons such as the "swap" button that takes you to different tuners on live TV, or lets you switch from on-demand to live TV instantly. It also has buttons such as "info" and "guide" that provide you with further details about a particular show or movie you are on. You can rate shows with the remote's thumbs and thumbs down buttons, an "on-demand" button that lands you on the Grande on-demand page, and record/replay/playback buttons.
Why invest a hefty amount in a voice-controlled smart TV when you can get voice control with Grande TiVo experience? The remote control you get with TiVo is voice-control enabled, meaning you can have the DVR perform tasks like play, pause, rewind, start or stop recording, and more with just your voice. This is ideal for those who are looking for a future-proof, advanced tech device for their home entertainment. With simple Cable TV packages from Grande, you will be getting so many benefits altogether.
The TiVo app is another great thing to count on. Basically, with the app, you are taking live and on-demand content with you everywhere you go. The app also lets you control your DVR even remotely, as you can schedule recordings and access these recordings as long as you have a stable internet connection.
TiVo has an impressively vast app library that users can select from. Ideally, it is best for Netflix and Hulu Plus account owners as the DVR will let you access your accounts and watch the content on these platforms as well. Furthermore, you can access apps like Facebook, and most importantly YouTube to stream content.
Final Thoughts
Starting from its diverse channel lineup to its technologically advanced services and well-focused customer support, Grande surely does not fail to impress. Of course, the availability is limited, but that is still good news for those who can access Grande in Texas. As the provider's whole focus is on a limited population while maintaining high-quality service, rather than spreading itself thin across a huge coverage area.
Moreover, Grande also has a bunch of extra benefits to offer such as the no-contract option, unlimited internet data, fiber-fast gigabit speeds, premium channels, TiVo experience, and so on.
FAQs
1. Is Grande internet DSL or cable?
Grande mainly offers fiber-optic internet service, particularly via its Gigabit internet plan. But other types of internet service Grande offers, include DSL, cable, and copper as well.
2. Will Grande give me a DVR or TiVO?
Grande TiVo is the best DVR solution you can get when you subscribe to Preferred or Premier TV plans. You don't get TiVo with basic TV.
3. Does Grande come with an app?
The Grande2Go is an app you get with Basic TV plans and the plans above that. The app is great for watching live TV when you are on the go and have Wi-Fi access. You will be provided with Grande communications login credentials to use this app.
4. Can I use my own equipment with Grande internet?
Yes, you can use your own modems and routers with Grande Internet.
Apart from this, you can also read Entertainment, Tech, and Health related articles here: Best Hindi Movies on Amazon Prime, New iPhone 13, Vivo Y53s Review, Eye Shapes, M4uHD, Fever Dream, Moon water, Oppo Reno 6 Pro Review, iPhone Headphones, Best gaming desks, TheWiSpy Review, Spanish Movies, hip dips,  M4ufree, Xiaomi Mi 11 Ultra Review, Pulse Oximeter, Google Pixel 5a Review, NBA Stream XYZ, CCleaner Browser review, Avocado Calories, Bear Grylls net worth, Rihanna net worth 2021, Dry white wine, Highest Paid CEO, The 100 season 8, Sundar Pichai net worth, Legacies Season 2, Grimes net worth, Oscar Isaac height, Konosub season 3, Good Omens season 2, F95Zone, how to change MSI keyboard color, Microsoft Office Suite, how to block subreddits, How to Share Netflix Account, how to change Twitch name, The Last Airbender 2, Sherlock Season 5, Homeland cast, Now you see me, Love Alarm season 2, Young Justice season 4, Shield Hero season 2, Salvation season 3, Vivo Y53s Review Jack Ryan season 3.
Subscribe to Our Latest Newsletter
To Read Our Exclusive Content, Sign up Now.
$5/Monthly, $50/Yearly