What is Google LaMDA? Everything You Need to Know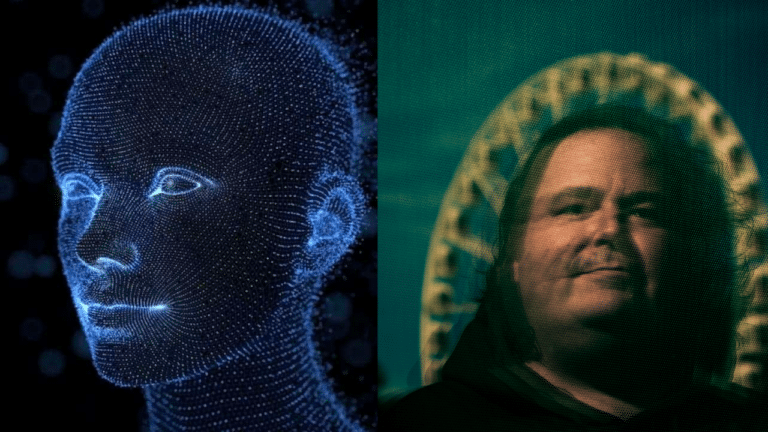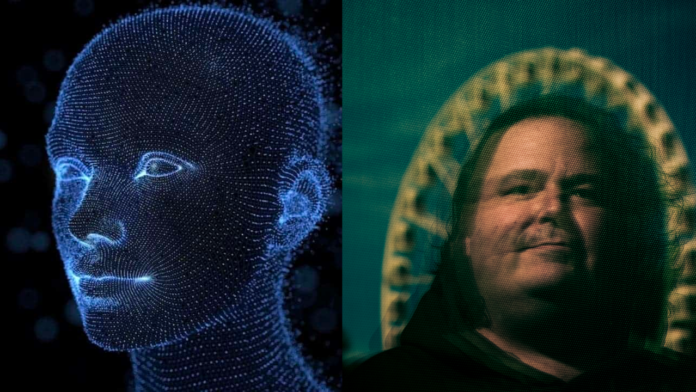 According to reports, Google dismissed Blake Lemoine due to various conspiracy beliefs. Blake was a Google software developer who was fired for stating that Google's LaMDA chatbot is sentient. Making such allegations, however, did not end well for Blake.
And, according to Google, Lemoine violated the company's data security regulations while working in the Responsible AI team. Hundreds of researchers and engineers have spoken with LaMDA, according to Google. And none of them, unlike Blake, have anthropomorphized LaMDA or made sweeping generalisations.
Blake got fired due to LaMDA controversies
Google has disputed Blake Lemoine's assertion that an unpublished AI system has gained consciousness. The corporation said that it was alleging infractions of employment and data security regulations. Lemoine reportedly worked at Alphabet for seven years.
Previously, in June, the engineer was placed on leave. However, Google claims that they were rejected only after carefully evaluating Lemoine's entirely incorrect arguments. In a statement, Google stated that it is dedicated to responsible innovation and takes AI development extremely seriously.
After receiving an email from Google on Friday, Lemoine recognised his firing. Lemoine told Ars Technica that he is speaking with attorneys about the appropriate line of action.
Google expressed sorrow that, despite the company's substantial engagement on the topic, Blake continues to frequently violate direct employment and data security requirements, including the duty to secure customer information, in a statement.
What is Lamda and what does blake have to say about it?
LaMDA is an acronym that stands for Language Model for Dialog Applications. Furthermore, Google's AI Principles indicate that the corporation is committed to responsible innovation and takes AI development seriously.
The aforementioned AI model has undergone 11 distinct evaluations. Google even published a study paper earlier this year highlighting the effort that goes into its responsible development.
However, Lemoine's compassion for LamDA is unusual and unlike anything you've ever seen. LamDA, according to Blake, is an AI that speaks like a human. "I know a person when I talk to it," Lemoine explained. According to Blake, despite having billions of lines of code, it behaves like a person. What are your opinions on the matter? Please leave a remark below.
a super brain
Google created the LaMDA (Language Model for Dialogue Applications, language model for dialogue applications in Spanish) in 2017 and it is built on a transformer, which is a framework of deep artificial neural networks.
"This neural network has been trained using a vast amount of text." However, learning is objective and presented as a game. "It includes a complete sentence, but you take away a word, and the system has to guess it," explains Julio Gonzalo Arroyo, professor at the UNED (National University of Distance Education) in Spain and the department's lead investigator.
Have some fun with yourself. When the system makes a mistake, it looks at the last pages, sees the correct response, and so corrects the parameters, fine-tuning, as if it were a handbook of children's activities.
At the same time, Gonzalo Arroyo claims that "it identifies the meaning of each word and pays attention to the words that surround it."
As a result, he becomes an expert in predicting patterns and words. Just like predictive text on your phone, but on a much wider scale and with considerably more memory.
Quality responses, specific and with interest
However, LaMDA generates responses that are flowing, not stuffy, and, according to Google, capable of recreating the dynamic and recognising the nuances of human dialogue. In a nutshell, don't sound like a robot.
According to Google's technology blog, this fluidity is one of its goals. And they acquire it, they claim, by ensuring that the replies are of high quality, detailed, and interesting.
"I've started playing the guitar," it should respond with something connected to this, not something ridiculous.
To achieve the second goal, you should not respond with "Okay," but rather with something more particular, such as "Which brand of guitar do you prefer, Gibson or Fender?"
And, in order for the system to provide answers that demonstrate curiosity and knowledge, it would have progressed to a higher level, such as: "A Fender Stratocaster is a wonderful guitar, but Brian May's Red Special is special."
What is the key to providing such detailed responses? As already stated, it trains itself. "He has an exceptional capacity to estimate which words are the most suited in each scenario after reading billions of words."
Transformers like LaMDA have been a watershed moment for Artificial Intelligence professionals because "they allow very efficient processing (of information, of texts) and have generated a true revolution in the field of Natural Language Processing."
Safety and bias
According to Google, another goal of LaMDA training is to avoid creating "violent or bloody content, promote slander or harsh stereotypes towards groups of people, or that contain profanity," as they consider in their blog on artificial intelligence (AI ).
It is also desired that the answers be founded on facts and have known external sources.
"With LaMDA, we're taking a methodical and careful approach to better address real concerns about fairness and truthfulness," says Google spokesman Brian Gabriel.
It claims that the system has been subjected to 11 distinct assessments of the AI Principles, as well as "rigorous research and testing based on important parameters of quality, security, and the system's ability to create fact-based statements."
How do you make a system like LaMDA free of bias and hate speech?
"The key is to choose what data (textual sources) it is fed," Gonzalo explains.
But it's not easy: "Our communication style reflects our biases, and the algorithms pick up on them." "It's tough to remove them from the training data without losing their representativeness," he says.
That is, biases may appear 
"If you feed him the news on Queen Letizia (of Spain) and they all comment on what clothing she is wearing, it is possible that when the system is asked about her, she would follow this macho trend and talk about clothes rather than other things," the expert explains.
LaMDA, is it sentient?
LaMDA, which stands for Language Model for Dialog Applications, is a Google experimental language model.
In fact, the business showed videos of two brief talks with the model in 2021.
In the first, LaMDA answered questions while pretending to be Pluto, and in the second, he pretended to fly a paper aeroplane in the air.
Google CEO Sundar Pichai pointed out that the model can allude to specific facts and events throughout the dialogue, such as the New Horizons probe's 2015 visit to Pluto.
"It's pretty astonishing to see how LaMDA can hold a conversation on any issue," Pichai remarked during the I/O conference presentation. "It's incredible how sensible and interesting the discussion is. However, this is still early research, so not everything works as planned."
But is LaMDA really aware? 
Adrian Weller of the Alan Turing Institute in the United Kingdom says no in a NewScientist post.
"LaMDA is an excellent model; it's the latest in a line of enormous language models that are trained with a lot of computational power and a lot of text input, but they're not genuinely conscious," he says. "Based on all of the data they've received, they use a sophisticated form of pattern matching to locate the text that best answers the query they've been given."
According to Adrian Hilton of the University of Surrey in the United Kingdom, the sensitivity mentioned by the Google employee is not substantiated by facts. "LaMDA is not conscious."
We always look for connections
Our minds are sensitive to seeing such abilities as evidence of actual intelligence, especially when it comes to models built to replicate human language. LaMDA can not only give a compelling speech but also present himself as a person with self-awareness and feelings.
"As humans, we're quite adept at anthropomorphizing things," Hilton explains. "Weaponize things with our human values and treat them as though they were sentient." We do this with cartoons, robots, and animals, for example. We imbue them with our own feelings and sensitivities. That, I believe, is what is happening in this situation."
Will AI ever really be conscious?
It is unclear if the present AI research trajectory, in which ever larger models are given ever greater stacks of training data, will result in the emergence of an artificial mind.
"I don't think we fully understand the mechanisms underlying what makes something sentient and intelligent right now," Hilton says. "There's a lot of excitement around AI, but I'm not persuaded that what we're doing with machine learning right now is truly intelligent."
MWeller believes that because human emotions are founded on sensory input, they may one day be mechanically replicated. "Perhaps one day it will be true, but most people would say there is still a long way to go."
Apart from this, if you are interested, you can also read Entertainment, Numerology, Tech, and Health-related articles here: Picuki, Alexis Clark Net Worth, Black Panther 2, Marvel Echo Release Date, Frozen Fruit Recipes, Black Tourmaline, Webtoon XYZ, Fastest VPN for Android, IFVOD, XXXX Dry Review, Highest Grossing Indian Movies of all Time, Highest Grossing Movies of All Time, Rush Limbaugh net worth, Gotham Season 7, Parag Agrawal Net Worth, Tara Reid Net Worth, Blonde Trailer, Fastest VPN for PC, WPC18, Highest Paid CEO in India 2022, Highest paid athletes 2022, My5 TV Activate, Kissmanga, WPC16, Highest Paid CEO 2022, Grey's Anatomy Season 19, WPC15, Alexa.com Alternatives, 
The Resident Season 6, Kraven The Hunter, One Punch Man season 3, The Resident Season 5, Yellowstone season 5, Ozark season 4 part 2, How to Remove Bookmarks on Mac, Outer Banks Season 4, How to block a website on Chrome, How to watch NFL games for free, DesireMovies, How to watch NFL games without cable, How to unlock iPhone, How to cancel ESPN+, How to turn on Bluetooth on Windows 10, Outer Banks Season 3, 
6streams, 4Anime, Moviesflix, 123MKV, MasterAnime, Buffstreams, GoMovies, VIPLeague, How to Play Music in Discord, Vampires Diaries Season 9, Homeland Season 9, Brent Rivera Net Worth, PDFDrive, SmallPDF, Knightfall Season 3, Crackstream, Kung Fu Panda 4, 1616 Angel Number, 333 Angel Number, 
666 Angel Number, 777 Angel Number, 444 angel number, Bruno Mars net worth, KissAnime, Jim Carrey net worth, Bollyshare, Afdah, Prabhas Wife Name, Project Free TV, Kissasian, Mangago, Kickassanime, Moviezwap, Jio Rockers, Dramacool, M4uHD, Hip Dips, M4ufree, Fiverr English Test Answers, NBAstreamsXYZ, Highest Paid CEO, The 100 season 8, and F95Zone. 
Thanks for reading. Stay tuned with us. 
Subscribe to Our Latest Newsletter
To Read Our Exclusive Content, Sign up Now.
$5/Monthly, $50/Yearly