How BLS Certification Can Help You Perform Better at Work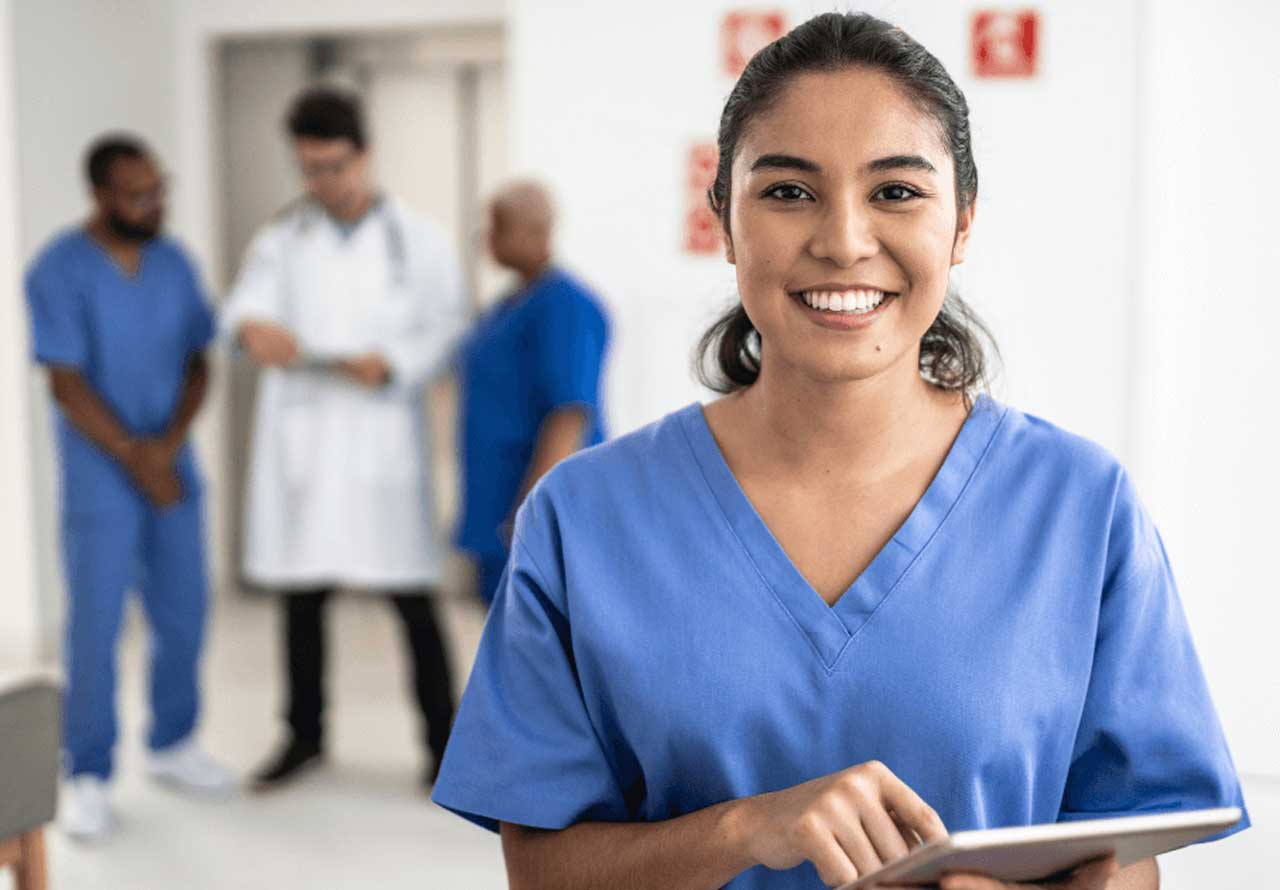 When you're feeling secure and prepared at work, you can put forth your best effort. One way to make sure you can exert control within a variable work environment is to get certified in basic life support (BLS). This training, also known as BLS certification, can equip you to respond immediately and intervene in crises, regardless of where you work. After 60 to 90 minutes of education, you can walk through the doors of your worksite feeling empowered to help yourself and those around you in the event of an emergency.
Here's what you need to know about BLS certification and how it can help you perform better at your job, regardless of profession.
The Basics of BLS Certification
To understand just how much a BLS certification course can improve your work performance, it's important to know what BLS training entails. During a professionally certified BLS course, you'll be trained in the following:
Identifying and assessing an emergency
Basic human anatomy and physiology
Performing cardiopulmonary resuscitation (CPR) on an infant, child, or adult
Assisting an infant, child, or adult who is choking
Using an automated external defibrillator (AED) device
Safely supporting people who have suspected COVID-19 illness
A BLS class is not just a CPR tutorial. As cited in The Huffington Post, certified BLS training can help you go beyond the basics of CPR skills and learn more about what's needed to act fast to save a life.
BLS Certification Helps You Perform at the Highest Level
Healthcare providers are not the only professionals who can benefit from being BLS certified within their work setting. If you work in a medical office but are not medically trained, getting your BLS certification can help you provide valuable support to your colleagues in the event of an emergency. This training can allow you to perform your duties at the very highest level, and take care of patients or your fellow workers when the situation calls for action. If you are looking for 60 minutes of training , you can take proper help from Google.
Other professionals who work in non-medical settings can also use BLS certification to help them perform at their highest level. These include people who work in dangerous environments, such as law enforcement officers, construction workers, and electricians. If a fellow worker needs assistance on the job, you can spring to action immediately.
BLS Certification Helps You More Confidently Work with the Public
If you interface with members of the public daily, BLS certification can help give you an added boost of confidence to assist the people whom you serve. Professionals such as flight attendants, lifeguards, restaurant servers, retail specialists, bank tellers, librarians, business managers, exercise class leaders, and security guards can all increase their confidence at work by becoming BLS certified.
BLS Certification Helps You More Expertly Work with Vulnerable People
When your occupation or personal life puts you in charge of vulnerable people—such as young children, students, or elderly persons—the responsibility of keeping them safe can cause a great deal of psychological strain. However, when you are BLS certified, you can rest more easily knowing that if one of your charges experiences a crisis, you know how to expertly intervene and potentially save a life. People who work in schools like teachers or other staff members, social workers, nursing home staff members, counselors, childcare specialists, and coaches can find this specific value in BLS certification.
BLS Certification Positions You to be a Leader
In BLS training, you will learn effective communication skills and how to take charge with clear and concise directives in an emergency. During BLS certification, you'll also learn how to be a leader in a crisis, and this knowledge can translate into the workplace. When you are comfortable with people looking to you for instructions, whether within the BLS training setting or in a conference room, you can conduct yourself as the leader you're truly prepared to become.
BLS Certification Gives You Courage
It can be intimidating to be thrust into an emergency. You may feel paralyzed by fear or stress and frozen in inaction. In fact, according to the American Heart Association (AHA), as many as 70 percent of Americans may feel like they are unable to help during an emergency medical situation. However, once you've completed BLS certification, you will not only be able to identify emergencies and act accordingly, you'll also know how to remain calm and organized. Knowing how to keep your cool and harness your inner courage may be just as important as knowing how to perform other lifesaving skills.
BLS Certification Establishes Your Commitment to Teamwork
In an office setting or other work environment, no one operates within a silo. The same is true during BLS training, as well as in actual emergencies. Getting your BLS certification can help reinforce the tenants of true teamwork, and you will get the opportunity to practice closed-loop communication and clear dialoguing. You'll be trained in life-saving techniques using multi-rescuer resuscitation. These skills can easily be applied within an office setting, and they can positively impact your ability to work well within a team setting. A BLS certificate can also demonstrate your commitment to keeping everyone on your team safe and healthy, which may favorably impact your employment status.
How Employers Recognize the Importance of BLS Certification
When you're educated about the skills needed to save another person's life, you may conduct yourself in a more formidable manner. Employers are beginning to recognize the high value of BLS certification in their employees. Statistics reported in Forbes show that one of the most common employee benefits offered within the wellness category is first aid certification. In fact, half of employers include this training in their employee benefits package.
Learning More About BLS Certification
If you're interested in learning more about BLS certification and how it can increase your confidence within the workplace and help you make a meaningful difference, visit us online today.
Apart from this, you can also read Entertainment, Tech, and Health-related articles here: 444 angel number, 666 angel number, 1616 angel number, 777 angel number, 333 angel number, Dave Portnoy net worth, Lionel Messi net worth, Keanu Reeves net worth, The Equalizer 3, The 100 Season 8, Gina Carano net worth, Bruno Mars net worth, KissAnime, Jim Carrey net worth, PDF Drive, Youtbe, Bailey Sarian Net Worth, Bollyshare, Afdah, Moviezwap, Y8, Jalshamoviez, Project Free TV, Kissasian, Mangago, Jio Rockers, M4uHD, Hip dips, M4ufree, NBAstreams XYZ, CCleaner Browser review, Avocado Calories, Bear Grylls net worth, Highest Paid CEO, The 100 season 8, Sundar Pichai net worth, Grimes net worth, and, F95Zone.
Subscribe to Our Latest Newsletter
To Read Our Exclusive Content, Sign up Now.
$5/Monthly, $50/Yearly