Check Out These 50 Best Shows to Stream on Netflix Right Now
Listen to the Podcast:
Are you looking for the best shows to stream on Netflix right now? Starting a new television series might be challenging if you're habitually indecisive like me. Where does one begin with so many alternatives available, plus endless TikToks about the latest series that flood our "For You" pages? As a streaming service, Netflix has some of the best original and not television shows.
There's something for everyone, from original shows like The Crown to Wednesday to Orange is the New Black to Sex Education. Not to mention the platform's other standouts, such as Breaking Bad and The Good Place. We've produced a list of the 50 best shows to stream on Netflix to help you choose your next binge-watch.
These Are the Best Shows to Stream on Netflix Right Now
Netflix creates original programming so rapidly that it can be challenging to track which dramas, comedies, and reality shows are must-sees. Not to mention all of the TV shows Netflix acquires from broadcast and cable networks. The following is a constantly updated list of the top 50 best shows to stream on Netflix.
1. American Vandal
Genre:

Comedy Drama

Season Info:

2 Seasons
American Vandal, a satire of true crime, chronicles the aftermath of various high school hoaxes, including the spray painting of many penises throughout the school.
2. 'The Diplomat' (2023-present)
Genre:

Comedy Drama

Season Info:

2 Seasons
Keri Russell portrays a foreign policy expert who lands a surprise appointment to become the U.S. Ambassador to the United Kingdom as part of a larger plot to determine if she has what it takes to be vice president. "The Diplomat" was created by Debora Cahn (a writer-producer who worked on "Homeland" and "The West Wing"), and it focuses on how protocol complicates politics. 
It features winning performances by Russell and Rufus Sewell, who portrays the new ambassador's husband. Our reviewer described the program as "a political thriller laced with romance and written in an Aaron Sorkin-like high-comic, high-velocity style." (The showbiz comedy "Call My Agent!" is another intelligent, fast-paced program about managing the egos of influential people.)
Read More: Best Netflix Series of All Time
3. Firefly Lane (2021-23)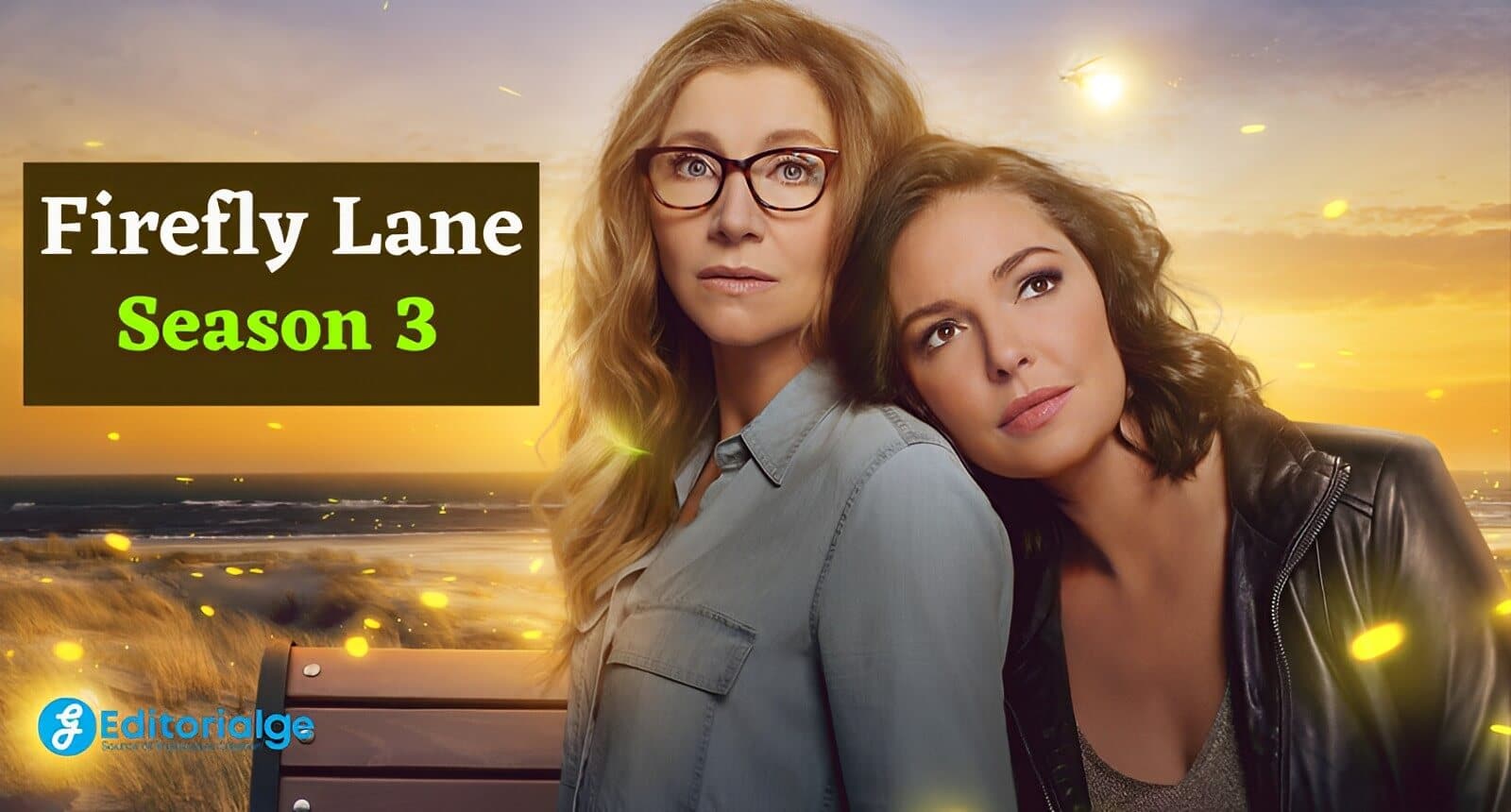 Genre:

Drama

Season Info:

2 Seasons
In this heart-wrenching melodrama, Katherine Heigl and Sarah Chalke portray longtime best friends who struggle to maintain a close bond despite leading very different lives. Tully Hart, portrayed by Katherine Heigl, is a prominent Seattle talk show host who endured a troubled childhood. Kate Mularkey, a character in Chalke's novel, grew up as a nerd in a relatively stable family. Still, she has found her adult life as a wife and mother unsatisfying. 
Based on a novel by Kristin Hannah, "Firefly Lane" spans multiple decades and features narrative twists in nearly every episode, frequently presenting contrasting perspectives on these two best friends. ("Dead to Me" is another complex series about two women with a complicated friendship.).
4. Arcane
Genre:

Drama, Adventure, Action, Fantasy

Season Info:

2 Seasons
Arcane, developed by Riot Games, is situated in the well-known League of Legends (LoL) world. Arcane follows Vi, Jinx, Jayce, and other characters as they embark on their paths to becoming the heroes and villains of Riot's online game, set before the events of the fan-favorite MOBA.
Arcane isn't simply a show for League of Legends fans. It has its all-star ensemble, breathtakingly unique visuals from French company Fortiche Productions, and a story centered on spectacular action and heartbreaking tales. Whether you are a hardcore fan or a relative newbie to the genre, it will astound you. And, with Arcane season 2 set to premiere in 2024, viewers can expect even more fantastic story beats and animation shortly.
5. BoJack Horseman
Genre:

Animation; Comedy drama

Season Info:

6 Seasons
Yes, Bojack Horseman is a hoot. Yes, it is Will Arnett's best work since Arrested Development. And, sure, it should be your subsequent viewing if you enjoy anthropomorphic comedy about a once-famous TV personality who has fallen on bad times. However, its authentic and empathetic representation of sadness and other mental diseases distinguishes it from other animated comedies.
If you're worried it'll be too dark for you, don't be; there's enough slapstick hilarity, wordplay, and fantastic animation to keep things balanced.
6. Queen Charlotte
Genre:

Biography, Drama, History

Season Info:

1 Season
Bridgerton fans will enjoy this spin-off miniseries about Queen Charlotte's upbringing, which includes a deeper look at the King and Queen's marriage and his mental illness.
7. Sweet Tooth
Genre:

Action, Adventure, Drama, Fantasy, Sci-Fi

Season Info:

3 Seasons
Based on the DC Comic, this fantasy show occurs in a post-apocalyptic world where "nature made everyone sick." The first part sounds too familiar, but that's where the similarity ends: Because of this pandemic, strange kids were born, part human and part animal. Many people fear and hunt hybrids because they don't know if they are the virus's cause or effect. This makes life for these kids much harder after the pandemic. Watch season 1 before April 27, when season 2 comes out.
8. Arrested Development
Genre:

Comedy

Season Info:

5 Seasons
All five seasons of the popular sitcom, which stars Jason Bateman, Portia de Rossi, Michael Cera, and Will Arnett, are available to watch. It's about a son who has to take over his family's real estate business after his father goes to prison.
Read Also More: Best Erotic Movies of All Time
9. Better Call Saul
Genre:

Crime Drama

Season Info:

6 Seasons
Better Call Saul's final season was released in 2022, and the show's critical acclaim has grown. The program follows Saul Goodman, the attorney for chemist-turned-meth dealer Walter White, and serves as both a prequel and a sequel to the Breaking Bad series.
10. Beef
Genre:

Dark comedy

Season Info:

1 Season
This comedy series starring Steven Yeun and Ali Wong begins with an incident involving road rage. A battle of pettiness ensues between the devilishly entertaining duo.
11. You
Genre:

  Psychological thriller

Season Info:

4 Seasons
This psychological thriller series explores the mind of Joe Goldberg, a profoundly romantic psychopath — two incompatible characteristics. All three seasons of his twisted pursuits of love are currently available on Netflix (part two of season four will be released on March 9), along with his interior monologues that almost justify his murderous behavior. Ultimately, all is fair in both love and combat, correct?
12. Cyberpunk: Edgerunners
Genre:

Cyberpunk

Season Info:

1

Seasons
Cyberpunk: Edgerunners is an anime series based on the video game Cyberpunk 2077 by CD Projekt Red. It has a lot of violence, high-speed action, and adult themes. Studio Trigger, which is based in Tokyo, made the 10-episode series. Their other fan-favorite works are Little Witch Academia, Star Wars: Visions, and Kill la Kill. 
Cyberpunk: Edgerunners is a beautiful show with complicated relationships and set pieces that are both fast-paced and violent. It also makes you think about what it means to be human in a sci-fi future with many social and political problems.
13. Love, Death & Robots
Genre:

Adult animation; Science fantasy; Black comedy; Horror; Anthology

Season Info: 

3 seasons
The quality of each episode of the Adult CG cartoon anthology Love, Death, and Robots varies, as with most (if not all) anthologies. But if you look at this show, it has a lot to offer. The ideas range from humor to horror to action to drama, but they all have a dark core: what happens when a home-cleaning robot starts trying to kill its owner? What will happen if yogurt tries to take over the world? Sometimes, an episode is as easy as a woman running away from a killer after seeing a horrible murder.
You can finish it in a weekend if you can handle the good and evil (mostly bad) things that happen to the show's diverse cast. The episodes are concise. And if you want to know what we thought of each story, this list of Love, Death, and Robots stories in order should be at the top of your to-do list.
14. Love Is Blind' (2020-present)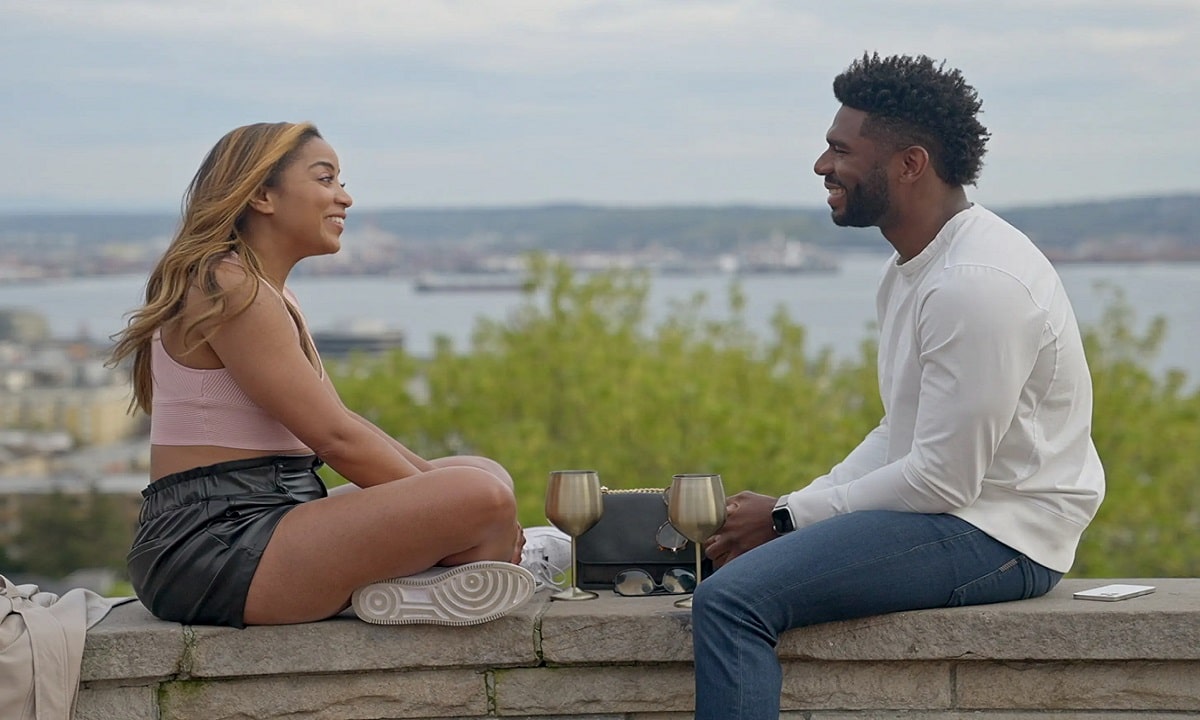 Genre:

Reality

Season Info:

4 Seasons
This famous reality dating show is a unique social experiment to determine if physical love is necessary for a strong relationship. In "Love Is Blind," couples go on masked dates to get to know each other until they feel like they care about each other enough to get married. After the proposal, they meet for the first time.
The show then follows them and other newly-matched couples as they learn how to live together in the weeks before their weddings. Our critic said, "Watching the series is like playing a surreal version of 'The Game of Life.' The most basic universal stages of adulthood, or courtship in this case, are compressed into a quickie story for viewers to enjoy." (The reality competition show "The Mole" also has players trying to get a quick read on each other with little information.)
15. The Powerpuff Girls' (1998-2005)
Genre:

Superhero; Comedy; Action

Season Info:

6 Seasons
The hyperactive superhero parody "The Powerpuff Girls" is one of the most influential animated series of its era, combining elements of Japanese popular culture, American comic books, and Bullwinkle cartoons into something so exciting and clever that many animators have attempted to imitate it ever since. Blossom, Bubbles, and Buttercup, three naive kindergarteners with superpowers, attempt to save the city of Townsville from mad scientists or enormous creatures in a typical episode.
The creator, Craig McCracken, keeps the tempo frenetic and the tone witty, resulting in something appealing to both children and hip parents. Our reviewer described it as "a lighthearted dose of retro-pop and kitsch design with vibrant, bubble-gum colours and anime gimmicks." Watch "Super Giant Robot Brothers" for another entertaining, amazing animated science-fiction adventure.
16. Big Mouth
Genre:

Crime

Season Info:

1 Season
The racy cartoon show, which initially aired in 2017, is recognized for including practically every prominent comedian (it was developed by Nick Kroll, after all) and for its comic perspective on adolescence.
17. Black Mirror
Genre:

Speculative fiction; Science fiction; Dystopia

Season Info:

5 Seasons
The hit series, initially aired in 2011, is a collection of stand-alone, spooky sci-fi dystopian dramas that touch on contemporary issues. Some of the more talked-about episodes are "Nosedive," "Rachel, Jack, and Ashley Too," and "The National Anthem," the series' very first episode.
18. Perfect Match 
Genre:

Romantic

Season Info:

1 Season
In what promises to be the most chaotic dating premise, Netflix brings together previous contestants from their numerous programs, including Love Is Blind, The Ultimatum, Too Hot To Handle, and The Mole, to find compatible matches among them.
19. Outer Banks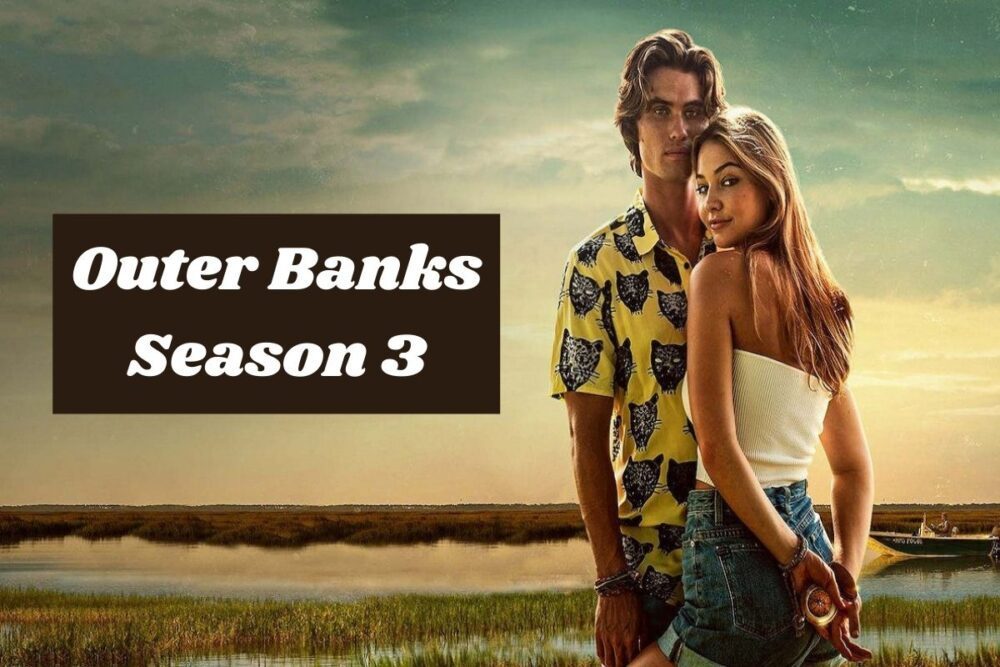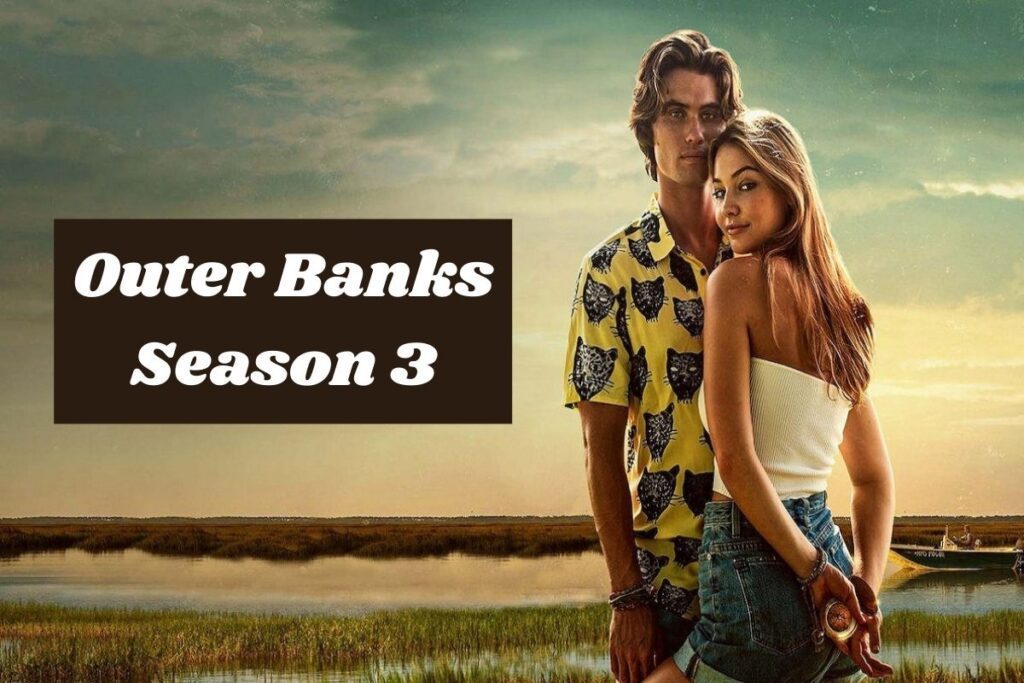 Genre:

Action-adventure; Mystery; Thriller;

Season Info:

4 Seasons
Outer Banks Season 3 is now available; the program follows a group of misfit teenagers treasure hunting, fishing, surfing, and occasionally dodging bullets in the Outer Banks of North Carolina. If the action-packed plot and dynamic, likable characters aren't enough to capture your attention, the breathtaking coastal landscape and warm-weather vibes will.
20. 'Murdaugh Murders: A Southern Scandal' (2023)
Genre:

Documentary

Season Info:

1 Season
This three-part documentary focuses partly on the high-profile trial of South Carolina attorney Alex Murdaugh, who was convicted of murdering his wife, Maggie, and adult son, Paul, in 2021. This story is expanded by directors Jenner Furst and Julia Willoughby Nason to include scandals from years prior, such as the time Paul crashed a boat after drinking excessively, culminating in the death of a young woman.
"Murdaugh Murders" heavily relies on emotionally charged interviews with the numerous individuals who have crossed Alex and his family's path over the years. They describe a politically influential, frequently irresponsible, and accustomed to having its way family. Our reviewer referred to it as "an unbeatable crime story." ("Keep Sweet: Pray and Obey" is another true-crime documentary series about the abuse of power in a small town.)
21. 'The Night Agent' (2023-present)
Genre:

Action; Conspiracy thriller; Drama

Season Info:

1 Season
Although based on a Matthew Quirk novel, this political thriller is unmistakably the work of writer-producer Shawn Ryan, who is best known for gritty and mature crime shows such as "The Shield" and "The Unit," which are concerned with procedural details of law enforcement and the dangers of unchecked authority. In "The Night Agent," Gabriel Basso portrays Peter Sutherland, an F.B.I. agent who takes emergency messages from field operatives late at night at the White House.
A panicked young woman named Rose (Luciane Buchanan) informs him that a Russian mole may be in the executive branch, drawing him into a perilous investigation. Our critic wrote, "It teases the audience in a manner sufficient to sustain the interest of genre purists." (For a distinct type of action series, check out the Israeli thriller "Fauda.")
22. BoJack Horseman
Genre:

Comedy

Season Info:

6 Season
This adult animated series created by Raphael Bob-Waksberg is described as both hilarious and heartbreaking. It follows a failed sitcom actor (also a horse) in the aftermath of his career. It's a raunchy comedy with touching moments about depression and addiction.
23. Breaking Bad
Genre:

Crime drama; Thriller

Season Info:

5 Seasons
A high school chemistry teacher who discovers he has terminal cancer and decides to transform an old RV into a meth lab to support his family is depicted in one of the best shows currently airing.
24. Ginny and Georgia
Genre:

Comedy-drama

Season Info:

2 Seasons
Ginny and Georgia are two women who you would never peg as having the same Myers-Briggs personality type. Still, after moving to small-town Wellsbury, Mass., they discover they're more alike than they initially imagined. Their double lives are filled with sex scandals, petty social cliques, and murder. In short, it's the perfect mix of Gilmore Girls' wholesomeness sprinkled with a dark, criminal undertone. (Seasons 1 and 2 are available to stream now!)
25. Kaleidoscope
Genre:

Heist drama

Season Info:

1 Season
Prepare to experience the ultimate crime as seen through the eyes of a mastermind criminal and his diverse crew. They attempt to carry off a $7 billion heist, accompanied by many expected side effects, including greed, betrayal, and even a surprising motivation rooted in old grudges.
26. Community
Genre:

Comedy

Season Info:

6 Seasons
This popular NBC comedy about a community college study group begins as a more conventional show about its derelict educational setting. Still, it reaches the next level when experimenting with parodies of popular culture and high-concept episodes.
If you're new to the show, keep viewing until "Modern Warfare" in the first season, establishing Community's identity for future seasons. Some seasons are exceptional (2, 3, and 5), while others are merely satisfactory (1 and 6), and one should be avoided entirely (4). 
28. Russian Doll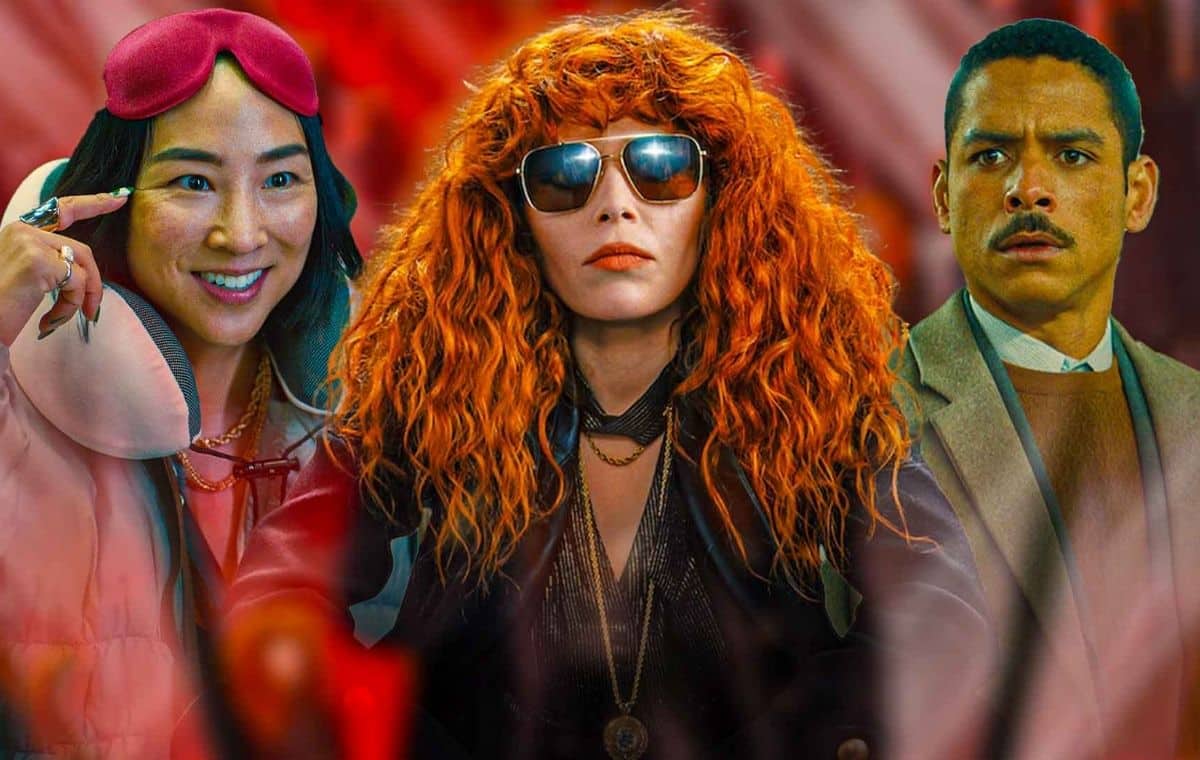 Genre:

Comedy-drama

Season Info:

2 Seasons
Natasha Lyonne of Orange Is the New Black stars in this dark comedy as Nadia, a New Yorker who continues dying and reliving her 36th birthday party in a surreal time loop – similar to
Groundhog Day
. 
With its cynical and witty examination of living and dying, Russian Doll swiftly shifts between laugh-out-loud humor and heartbreaking melancholy, examining this existential topic through a science fiction lens. It is one of the finest Netflix shows to date and a must-see.
29. 'Agent Elvis' (2023-present)
Genre:

Animation, Action, ComedyCrime, Thriller

Season Info:

1 Season
Because Elvis Presley was such a larger-than-life figure, artists across the decades have played with the rock legend's image, sometimes turning him into a fictional character with roots in mythology and pulp fiction. That is the approach of the adult animated series "Agent Elvis," in which Elvis (Matthew McConaughey) navigates his late 1960s itinerary of making cheesy movies and playing big concerts while working with a covert organization to fight hippie-era bad guys.
The voice cast includes such hilarious folks as Kaitlin Olson, Johnny Knoxville, Niecy Nash, Tom Kenny, and Don Cheadle. And while the humor is raunchy, the show's visual design is snazzy, resembling a hip underground comic book. (Fans of absurdist cartoons aimed at grown-ups should also watch "BoJack Horseman.")
30. 'Physical 100' (2023-present)
Genre:

Reality Competition

Season Info:

1 Season
In this game show-meets-athletic-competition, 100 contestants — mainly from South Korea and of varying ages and body types — compete in strength, endurance, and agility tests to determine who has the ideal physique. The elaborate settings are visually impressive, and the contestants are endearing and relatable in their combination of confidence and anxiety.
However, what makes the series truly successful is that its "quests" are diverse enough that being muscular or flexible is not a guarantee of victory. "Physical 100" challenges the audience's understanding of "a good body." (For a fictionalized version of an extreme reality competition, see the engrossing Korean thriller "
Squid Game
.")
31. Bridgerton
Genre:

Romantic

Season Info:

2 Seasons
Shonda Rhimes' hit period drama seized and captivated everyone's attention during the pandemic and has stayed consistent. Each season follows the Bridgerton siblings in Regency London, focusing on one sibling's road to marriage and others affected by their actions.
32. Dead to Me
Genre:

Comedy

Season Info:

3 Seasons
The dark comedy is about Jen (Christina Applegate) and Judy (Linda Cardellini), who meet at a support group for people who have lost loved ones and become odd friends. Last year, the third and last seasons received a lot of praise.
33. The Walking Dead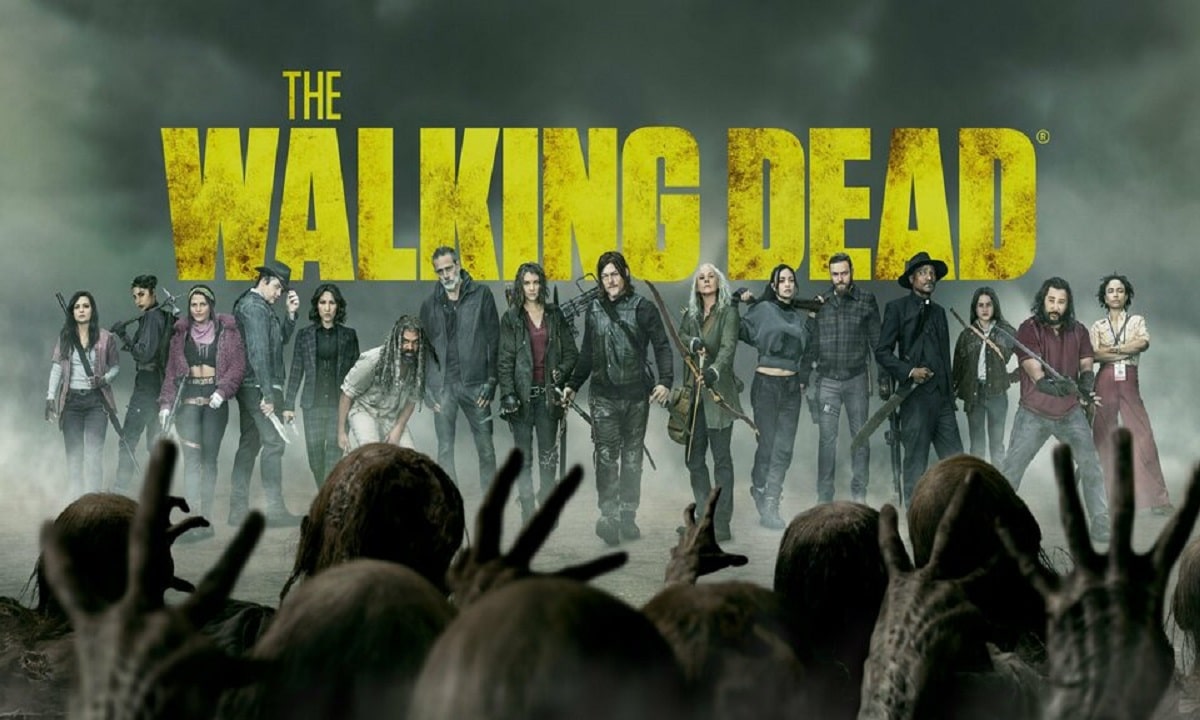 Genre:

Horror

Season Info:

11 Seasons
Like its title, zombies, this dark series may never die. In each episode, the show follows a group of survivors as they fight through the dangerous, zombie-infested ruins of what used to be the United States. Each episode is full of fear, tears, laughs, and more.
34. Alice in Borderland
Genre:

Thriller

Season Info:

2 Seasons
If you like Squid Game, Alice in Borderland is the most frequently compared program. The premise is that Arisu, a brilliant gamer who never lived up to his full potential, wakes up in an abandoned version of Tokyo where he must participate in life-threatening games to avoid being lasered in the skull by an unknown entity. If you survive, you will be issued a several-day "visa," after which you will be forced to return to another game. Allies are formed, friendships are challenged, and betrayals are unavoidable.
35. Seinfeld
Genre:

Black comedy

Season Info:

9 Seasons
Seinfeld is a sitcom about Jerry, Elaine, George, and Kramer and their ridiculous social settings and awkward interactions. It is famous for being a sitcom about nothing, and it defies the feel-good underpinnings of its '90s predecessors by insisting its characters never learn any lessons.
That means it's still hilarious years later. The first two seasons of Seinfeld are rocky, but there is never a damaging episode after season four. Check out our list of the best Seinfeld episodes for our picks.
36. Sex Education
Genre:

Drama

Season Info:

3 Seasons
Sex Education is the culmination of Netflix's efforts to produce progressive and diverse content. It follows the misadventures of the students, faculty, and parents of Moordale Secondary School as they navigate the turbulent waters of sexuality in the picturesque British countryside. 
The show's balance of heartwarming character work and informative approach to topical issues such as diverse sexual identities, gendered power dynamics, and family dynamics has resonated profoundly with fans. Gillian Anderson and Asa Butterfield lead a stellar ensemble of newcomers in this must-see exploration of how humans express their sexuality. A fourth season of the best Netflix show, Sex Education, is in production, so we'll soon see more.
37. 'The Beauty Queen of Jerusalem' (2021-present)
Genre:

Melodrama

Season Info:

1 Season
This domestic melodrama, based on Sarit Yishai-Levi's best-selling novel, is set in different historical periods and depicts how the territory that would become the State of Israel transformed in the 1920s and 1930s as the Ottoman Empire gave way to the British mandate. Swell Ariel Or plays the titular character, Luna, the beautiful and famous grown daughter of a devoted father, Gabriel (Michael Aloni), and a spiteful mother, Roza (Hila Saada).
While focused on Luna's family's secret romances and internal struggles, "The Beauty Queen of Jerusalem" also illustrates tensions between different ethnic groups, particularly those between Sephardic and Ashkenazi Jews. (Try "Unorthodox," an adaption of a memoir about a woman escaping her strict religious background, for a different perspective on how faith and culture intersect.).
38. 'Cunk on Earth' (2023)
Genre:

Mockumentary

Season Info:

1 Season
For over a decade, the English comedian Diane Morgan has portrayed Philomena Cunk, a gravely severe television broadcaster whose programs about culture and history are frequently comically incorrect. The five-part "Cunk on Earth" series, devised by "Black Mirror" creator Charlie Brooker, introduces Morgan's clever, knowing satire of the persistently uninformed.
Cunk's ignorance serves as a cutting satire of a specific type of TV personality who employs pomposity to disguise curiosity as she discusses with genuine historians the progress of human civilization. Our reviewer said, "The show's comic strategy is simple but relentless." (Almost every current absurdist TV parody is inspired by the pioneering British series "Monty Python's Flying Circus," which is also accessible on Netflix.)
39. Dear White People
Genre:

Comedy-drama

Season Info:

4 Seasons
Based on the 2014 film of the same name, the series follows a group of students of color in a predominantly white Ivy League college.
40. Derry Girls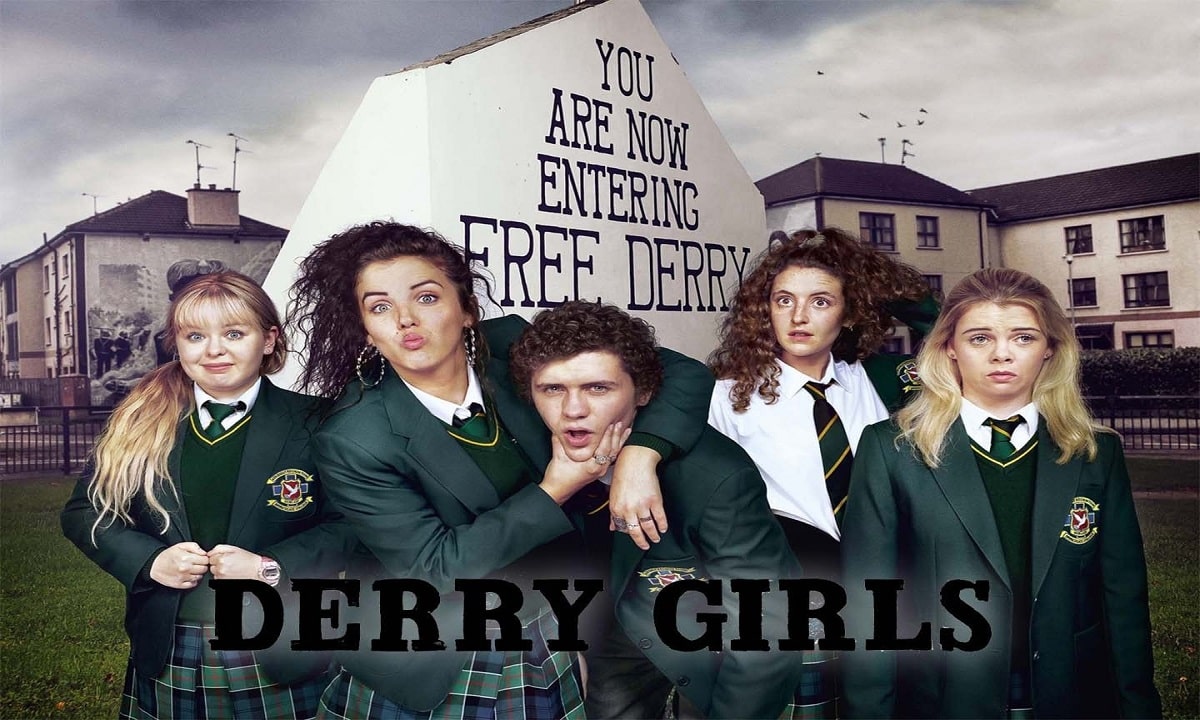 Genre:

Teen sitcom

Season Info: 3 Seasons
The Irish coming-of-age sitcom follows a group of teenage friends as they grow up in Northern Ireland in the 1990s. Absurdly funny and clever, it's a standout series.
41. Emily in Paris
Genre:

Romance

Season Info:

3 Seasons
Marketing executive in Chicago Emily Cooper finds her ideal job in Paris, only to discover that the cultural shock is even worse than she anticipated, particularly when it comes to a critical employer and very judgemental coworkers. The overly American but likable Emily continues (read: struggles) to find her feet in Paris in Season 2.
42. Too Hot to Handle
Genre:

Reality

Season Info:

4 Seasons
Based on the trailer, you might be suspicious of this one (as we were), but it turns out that seeing a bunch of individuals battle to control their libidos is more interesting than we expected. The hot reality show pushes ten extraordinarily gorgeous singles to live together under one condition: a $100,000 celibacy challenge, with any infractions deducted from the prize money.
43. Better Call Saul
Genre:

Drama

Season Info:

6 Seasons
How can you follow up on one of the most successful shows ever? This is how it is done. Better Call Saul is a prequel masterclass to the well-known Breaking Bad. It fills in the murky past of the garishly-dressed hustler lawyer Jimmy McGill/Saul Goodman and gradually constructs characters fascinating, unpredictable, and compelling enough to warrant its existence.
This story of Jimmy's plunge into the criminal, drug-infested circles of Albuquerque takes place eight years before the events of Walter White and Jesse Pinkman in Breaking Bad and is typically slower and less action-packed.
44. Kaleidoscope
Genre:

Heist

Season Info:

1 Season
Netflix adores practical programming, and Kaleidoscope is the latest addition to the streaming service's growing back catalog.
Giancarlo Esposito (The Mandalorian, Breaking Bad) plays Leo, a criminal genius who leads a band of bad-but-lovable people in a 25-year-long robbery. What's the catch? Viewers are assigned a random order to watch Kaleidoscope episodes, creating a unique, non-linear experience. Will you be able to solve its captivating mystery before the final episode?
After you've finished, read our Kaleidoscope finale explained post to learn about each character's fate, the prospect of a second season, and more.
45. Break Point' (2023-present)
Genre:

Docudrama 

Season Info:

1 Season
The producers of Netflix's successful docu-series "Formula 1: Drive to Survive" shifted their focus to tennis for "Break Point," which examines the routines and fears of some of the top competitors on the A.T.P. and W.T.A. tours. Each episode focuses on one or two different players as they prepare for and compete in some of the world's most prestigious tennis events.
Recently, the sport has seen a new generation of players with personalities as big as their talent, such as Ons Jabeur, Taylor Fritz, Nick Kyrgios, and Maria Sakkari. "Break Point" transports viewers to their hotel rooms and practice courts, illustrating the physical and psychological toll that success entails. ("Formula 1: Drive to Survive" is a must-see for fans of behind-the-scenes sports drama.)
46. Elite
Genre:

Drama 

Season Info:

6 Seasons
The teen comedy, one of the most famous
 Spanish shows
on Netflix, is set at a private high school in Spain and revolves around the relationships between three working-class kids and their peers. It's a raucous, soapy drama with many interesting characters that combine parts of Gossip Girl with murder.
47. Emily in Paris
Genre:

Romance

Season Info:

3 Seasons
Emily in Paris, everyone's favorite cringe rom-com, portrays Lily Collins as an American sent to Paris for work and has loads of Parisian flairs (like incredibly gorgeous men) and tons of pastries.
48. The Watcher
Genre:

Mystery

Season Info:

1 Season
When a stalker calls himself "The Watcher" and writes them threatening, anonymous letters, a married couple experiences every suburban family's worst nightmare. The scariest part is that the show is based on a true Westfield, New Jersey event, in which the real-life "Watcher" was never identified.
49. Mindhunter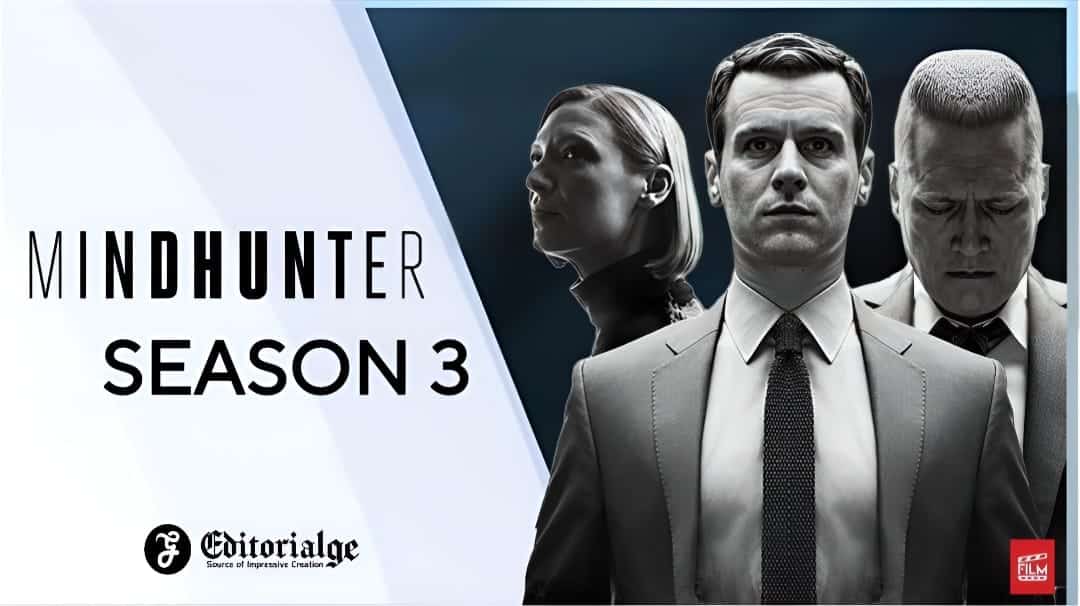 Genre:

Crime 

Season Info:

2 Seasons
David Fincher is no stranger to Netflix since he directed the first-ever episode of House of Cards, but Mindhunter is Fincher going … well, full Fincher. It's based on John Douglas' book of the same name and charts the life of an FBI profiler whose job is to track serial killers. It's set in the '70s and, later, the early '80s and sees its trifecta of lead characters interviewing famous serial killers in often tense encounters.
Fincher is highly hands-on, too, directing four episodes of season one and three of season two. Unfortunately, season 3 is almost certainly not happening, so don't expect more episodes at any point.
50. Money Heist
Genre:

Thriller

Season Info:

5 Seasons
Don't be put off by the rather amusing name. Money Heist, also known as La Casa del Papel in Spanish-speaking areas, is an exciting heist drama about a group of crooks. Money Heist is a strange and cunning show that'll grab you immediately, brought together by an enigmatic figure named The Professor to loot the Royal Mint of Spain. It's packed with complex characters, dramatic surprises, and career-making performances. 
While Money Heist has been a significant hit with Spanish-speaking viewers, it has also acquired a large audience in English-speaking countries. Whatever you do, turn off the default dub and listen to the original Spanish audio with subtitles. Trust us; it will improve the watching experience.
51. Wednesday (2022-present)
Genre:

Comedy Horror

Season Info:

1 Season
Tim Burton collaborates with "Smallville" producers Alfred Gough and Miles Millar on this spinoff of the long-running pop culture phenomenon "The Addams Family," which features the elaborate gothic sets and cartoonish style beloved by fans of the franchise's previous TV shows, movies, stage productions, and original cartoons. 
"Wednesday" stars Jenna Ortega as the Addams family's doggedly deadpan, gloom-and-doom-loving teenage daughter, who unflappably handles adolescent angst and supernatural weirdness in and around her high school. Our reviewer said of Ortega's performance, "She gets at the small core of poignancy that's there among the soap opera machinations and routine scary-creature battles." (Fans of YA fantasy may also appreciate "Fate: The Winx Saga.").
Conclusion
Netflix is constantly adding new shows, so this guide lists the 50 best US shows you can watch on Netflix.
Coming up in summer, and Netflix has a lot of new shows to keep you busy. There are scary movies, love stories, movies about Black history, and movies for kids. If you want to watch a Netflix show for hours at a time, try one of these.
Subscribe to Our Latest Newsletter
To Read Our Exclusive Content, Sign up Now.
$5/Monthly, $50/Yearly