Squid Game Season 3 and the Movie "Spin-Off" in Progress
Listen to the Podcast:
Squid Game is currently the most popular television show on Netflix of all time, beating The Crown, Better Call Saul, Stranger Things, and any other original Netflix programming piece ever produced. The first season of Squid Game has accumulated about 1.65 million hours of transmission time. Will there be a Squid Game season 3? However, season 2 will be on air soon.
To put that figure in context, Stranger Things, possibly one of the largest television shows ever, only accumulated 1.35 million hours. And that show is now in its fourth season: Squid Game beat it with just one season. Impressive things, no doubt.
As most of you will know, the Season 2 release date of Squid Game, Although not 100% confirmed, is expected to happen within the next 12 months. But, as reports suggest, Squid Game Season 2 will not be the show's last outing on Netflix. Given the show's enormous popularity, this should come as no surprise.
The Phenomenon of Squid Game
Squid Game, created by writer-director Hwang Dong-hyuk, is a deep dive into societal inequality and human nature. The idea of a dangerous game where people must fight to survive is popular worldwide. It's become a big hit on Netflix, and people from different cultures are really into it.
The Creative Team Behind Squid Game
Writer and director Hwang Dong-hyuk: Hwang Dong-hyuk is the mastermind behind the phenomenon. He is a visionary storyteller who explores dark themes with a deft touch. Squid Game's place in pop culture history has been cemented due to his unique storytelling style that captivates audiences.

Production company and Netflix collaboration: Squid Game is a show that benefits from the collaboration between Siren Pictures and Netflix. Their synergistic relationship allows the artistic vision of the show to shine. The partnership has been successful and will lead to more innovative content.
The Release Date for Squid Game Season 3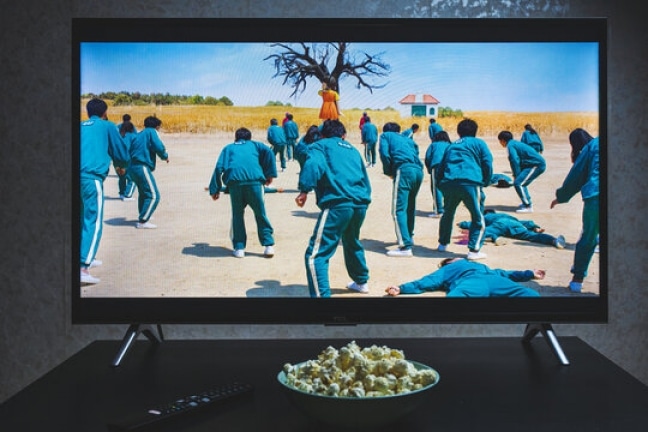 According to multiple sources, including Squid Game creator Hwang Dong-hyuk, there have been conversations on Netflix about a third season of the hit show and a derivative movie. Hwang Dong-hyuk released the third season when discussions were taking place about Squid Game season 2, and Netflix was said to be very eager to continue their association.
[Video credit @Small Screen]
Currently, nothing is known about the third season of Squid Game, except that Hwang Dong-hyuk told journalists in Korea that it was possible and that Netflix would make a decision shortly. Netflix executives probably bit their hands: Squid Game is Netflix's current most significant potential franchise option. In addition to this, Hwang Dong-hyuk is also related to a derived film set in the Squid Game universe.
Squid Game Season 3 Trailer
Squid Game season 3 is in development, as per the latest news. However, season 2 isn't released yet. But we hope that Netflix will be given the green light to seasons 2 and 3 of Squid Game. Let's check out the Squid Game season 2 trailer here:
[Video credit @Screen Culture]
Squid Game Season 3 Cast
Squid Game season 3 is not yet confirmed. The same goes for season 2 as well. However, we only can predict what it would be if there's a season 2 of Squid Game. Hence we are predicting Squid Game season 2.
Don't expect to see many familiar faces in season two of Squid Game due to the nature of the game. In the initial season, there were 456 contenders; only one survived, while the rest perished.
Seong Gi-hun is the only person we can rely on to return. He survived the game and was lured back when he saw someone else being recruited for the high-stakes game.
Except for Lee, the fate of the remaining cast members is uncertain as most of them have died.
According to the announcement, the Front Man's second season has been confirmed, and the man in the suit with the ddjaki will be returning. The text doesn't confirm if Young-hee's boyfriend, Cheol-su, will be introduced, but it hints that it may happen.
Will There Be a Squid Game Movie?

The Squid Game TV show version is, of course, Hwang Dong-hyuk's primary focus. Your top priority will be having Squid Game season 2 edited, complete, and ready for streaming. But once the show ends, you can focus on Season 3 of Squid Game and, of course, the derived movie.
Due to the show's success, Hwang Dong-hyuk will have assembled a large team of talented writers who understand his vision, the overall plot, and the characters' arcs. In theory, this will give Hwang Dong-hyuk the luxury of working on future stories for the franchise, including the movie Squid Game.
We know nothing about the Squid Game movie or when or if it will be released. The Squid Game movie will, of course, be, depending on the success of season 2 and season 3 of Squid Game. If the show continues with the momentum established for the first season, a third season and a movie are almost inevitable. But what could the movie Squid Game be about?
Squid Game Movie Plot: What Could it Be About?
The obvious choice for the plot of the movie Squid Game would be a genesis movie about how the games, the people, and the forces behind them started and how they decided to play the games in the first place. We could learn about the characters who came up with the idea for Squid Game, their motivations, and their background stories.
Alternatively, you could do something completely different, like focus on a new series of games. Again, I'm just playing here. We don't even know what will happen in Season 2 of Squid Game, let alone whether or not there will be a third season. A lot has to happen before Netflix gives the green light to a Squid Game movie.
Do you even need a movie? I think most fans of popular TV shows if they have a choice, would rather have a new season of a show than a movie. But given the cost of making a modern television show versus a movie, Ending the Squid Game saga with a movie could be a profitable way to finish the franchise's broader story unless you go down the prequel route. If it does, we could have a Better Call Saul situation.
Either way, whatever happens, I think it's pretty safe to assume that Squid Game, one way or another, will be one of the most influential television shows for at least the next 10 years. And with Netflix's current problems, you need all the help you can get in this regard, so expect MANY more Squid Game adventures in the coming years.