Check Out All The New Exciting Shows on Amazon Prime in March 2023
Listen to the Podcast:
Are you looking for all New Shows on Amazon Prime in March 2023? Throughout March 2023, there are some intriguing new additions to Prime Video. One of the prominent concerts is Daisy Jones and the Six.
We've been anticipating Daisy Jones and the Six's adaptation into a Prime Video TV series since hearing about it. Then there seemed to be a long silence, which made us concerned about the series. There is some wonderful news. It will be delivered this month.
You can stream movies, TV episodes, and music with your Amazon Prime subscription. This March, listen to Kenny Loggins' "Danger Zone" to get ready for the Amazon Video premiere of Top Gun: Maverick, which arrives on March 24. But you'll also want to use it to listen to the soundtrack to Daisy Jones & The Six, a new rock and roll drama that will be released on March 3. Or listen to some Childish Gambino because Donald Glover's new horror movie Swarm will be available in the middle of the month. Alternatively, simply play "Mandolin Rain" by Bruce Hornsby and The Range, which is a fantastic tune.
Following are our selections for the greatest movies and; New Shows on Amazon Prime in March 2023, as well as a complete list of everything new to Prime Video and Freevee, the free service accessible through Prime Video but without requiring Prime membership.
The Best Movies and New Shows on Amazon Prime in March 2023
Next month, Amazon Video will be getting a slew of new series. We have some romance, a lot of drama, and even some sci-fi. It's great to have so many shows from other nations, such as Germany and Japan, included in the schedule. Here's what you should watch on Amazon Video in March.
Read More: Best Netflix Series of All Time
1. Daisy Jones & The Six Season 1 (March 3, Prime Video)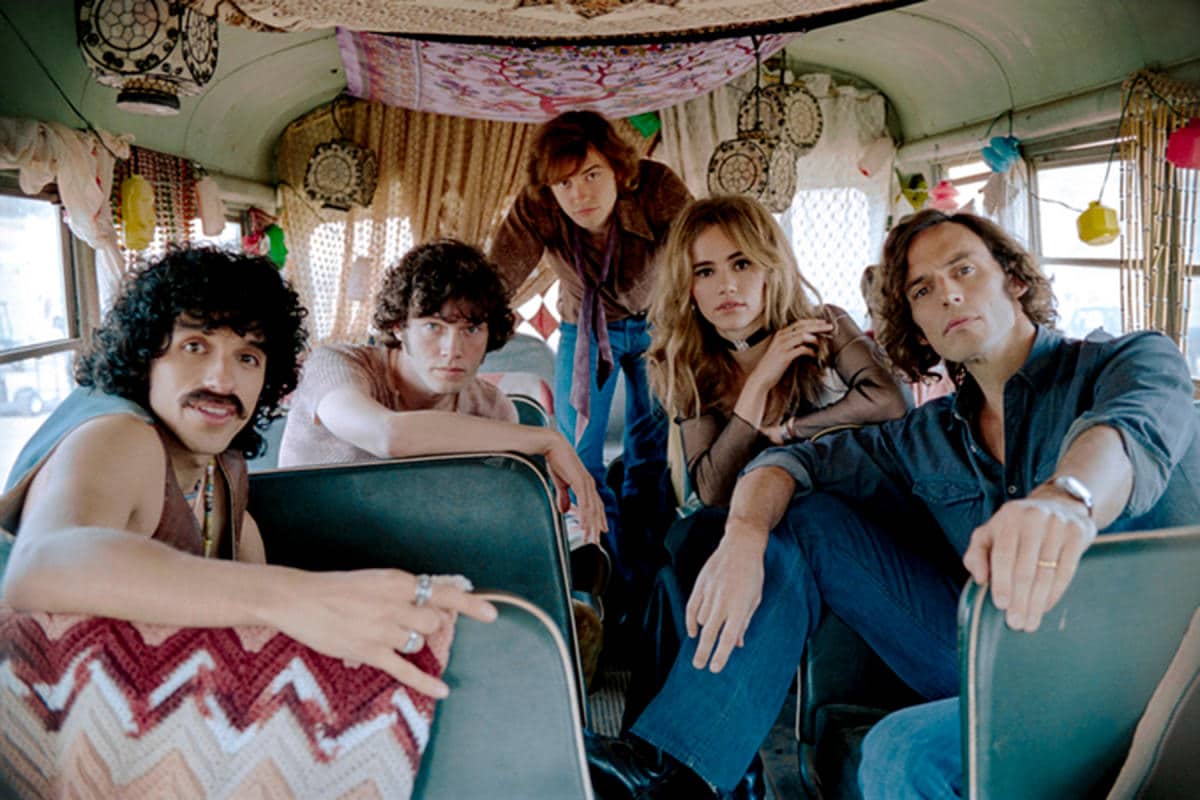 Taylor Jenkins Reid's best-selling book about the biggest (fictional) band of the 1970s is converted into a road-trip series with some sex, a fair bit of drugs, some (soft) rock and roll, and a lot of drama. Riley Keough and Sam Claflin play creative rivals whose musical and sexual connection makes or breaks the band Daisy Jones & The Six, which is inspired by Fleetwood Mac, while Timothy Olyphant wears a comical wig. There's also original music!
2. The Pimp – No F***ing Fairytale (March 3)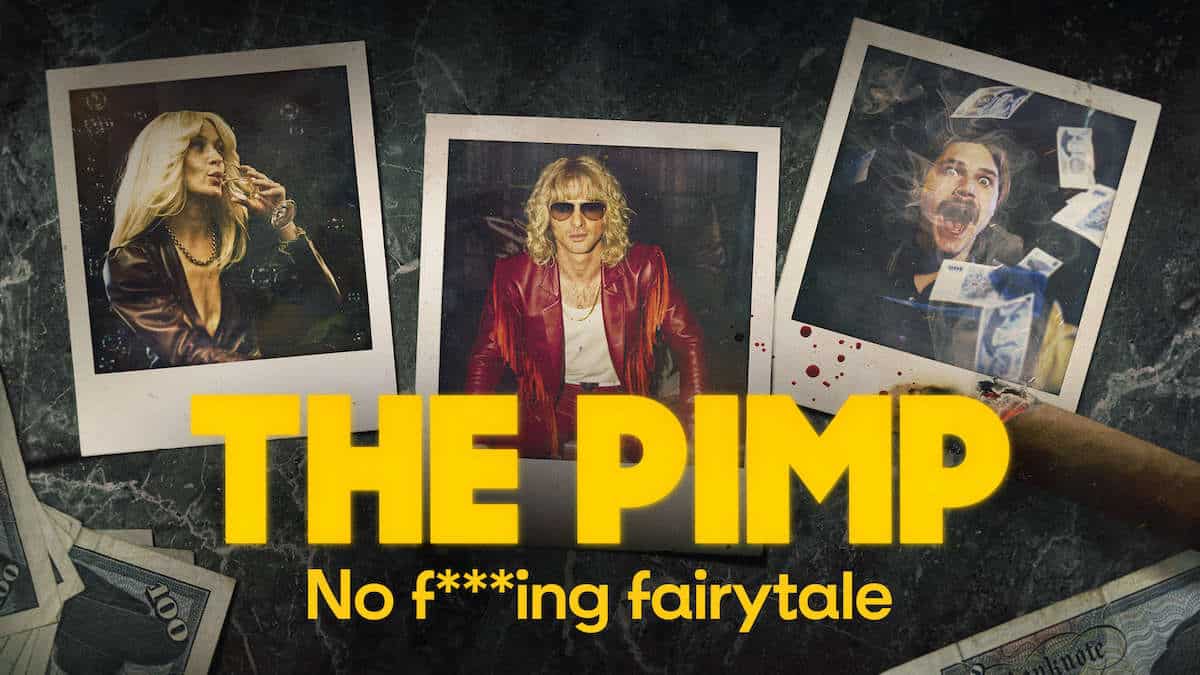 Luden was the original title of The Pimp – No F***ing Fairytale. The show is a German production created just for Amazon Video. This dark and twisted show is about sex work and the exploitation of women by males in this occupation. Audiences should use caution. This is not a story designed to make its audience feel good. It's dark, and it's understandable that many people can't stand it. Yet, if viewers can get over the language barrier, it's a fascinating show about a difficult and dangerous job that claims many victims each year, without even mentioning the societal shame it carries.
Read Also More: Netflix February 2023 Schedule
3. Swarm (March 17, Prime Video)
Donald Glover's new show is a closely guarded secret. It's so top secret, in fact, that Amazon hardly included it in its March release calendar, which means it's either part of the marketing strategy or a bad indicator. Yet, with Donald Glover stepping into the world of twisted horror, it's had to be worth a look, right? What we do know is that Dominique Fishback stars in the series about a pop diva whose devoted admirers, dubbed the "swarm," go a little crazy. We believe.
Read Also More: Best Erotic Movies of All Time
4. Angel Flight (March 17)
Another foreign production from Japan for Prime Video. Angel Flight tells the story of a hearse transporter who takes the deceased to their families. Ryoko Yunekura, the show's protagonist, discussed her experience with the series on social media.
5. Class of '07 (March 17)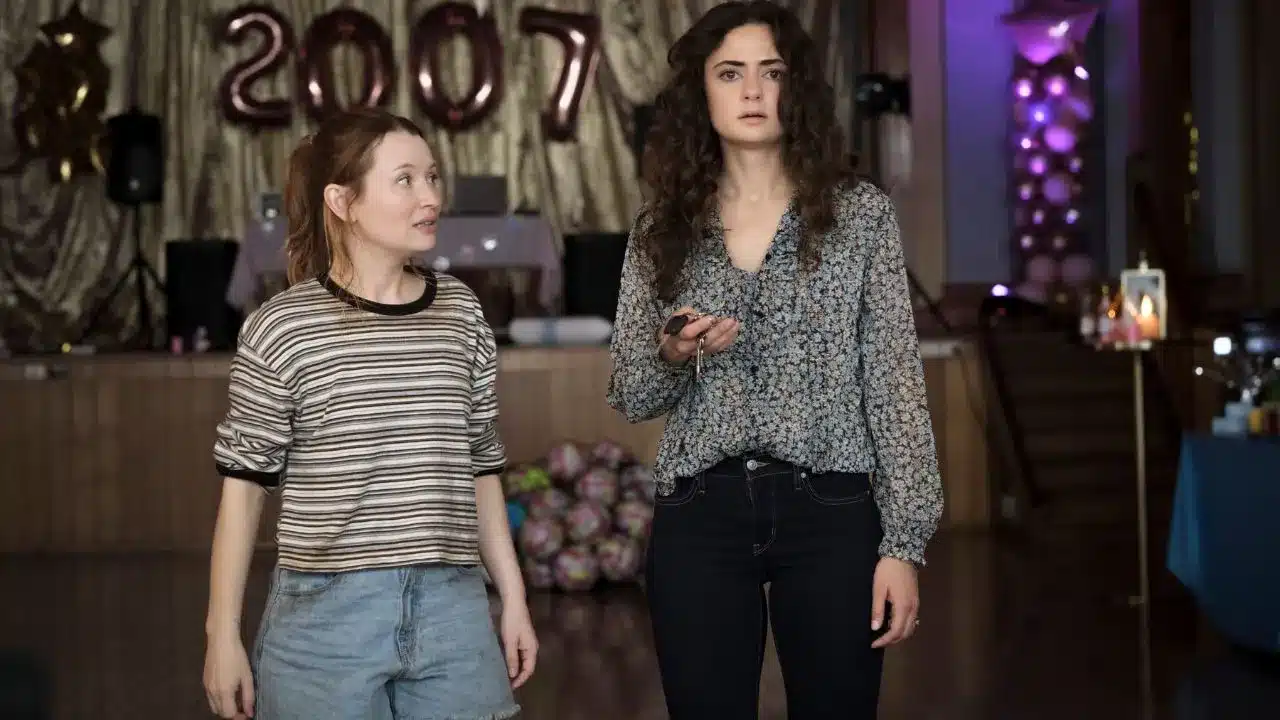 A reunion of an all-girls high school turns into a survival fight for the ladies who attend. After 10 years, the ex-classmates of the Class of '07 must live on the island that is their high school campus following a catastrophic tidal wave. The main characters in this show are Emily Browning, Megan Smart, and Caitlin Stacey. We're quite happy to have Browning return to our televisions. She debuted in the film industry at a young age with Lemony Snicket's A Series of Unfortunate Events in 2004 and Sucker Punch in 2011.
Read Also More: Best Turkish Series on Netflix
6. Dom (March 17)
In March, Amazon Video will release another show with a challenging subject. Dom's topic this time is drug use and how it can devastate lives and families. We follow Victor, a police officer fighting cocaine trafficking, but his son is a drug addict, and his addiction has driven him to become one of Rio de Janeiro's most sought burglars. Can the love of a father save his son? Is there an upper limit to this kind of love? Can we solve a problem when the problem is on one side of the coin, and the solution is on the other? On March 17, we shall find out.
7. REGGIE (2023 – Streaming March 24)
Reggie Jackson, a revered baseball icon and five-time World Series champion, reflects on his legacy as a trailblazing Black athlete fighting for dignity, respect, and a place at the table in this personal and fascinating new documentary about his life and career.
Also Read More: Most Romantic Cities in the World
8. Top Gun: Maverick (March 24, Prime Video)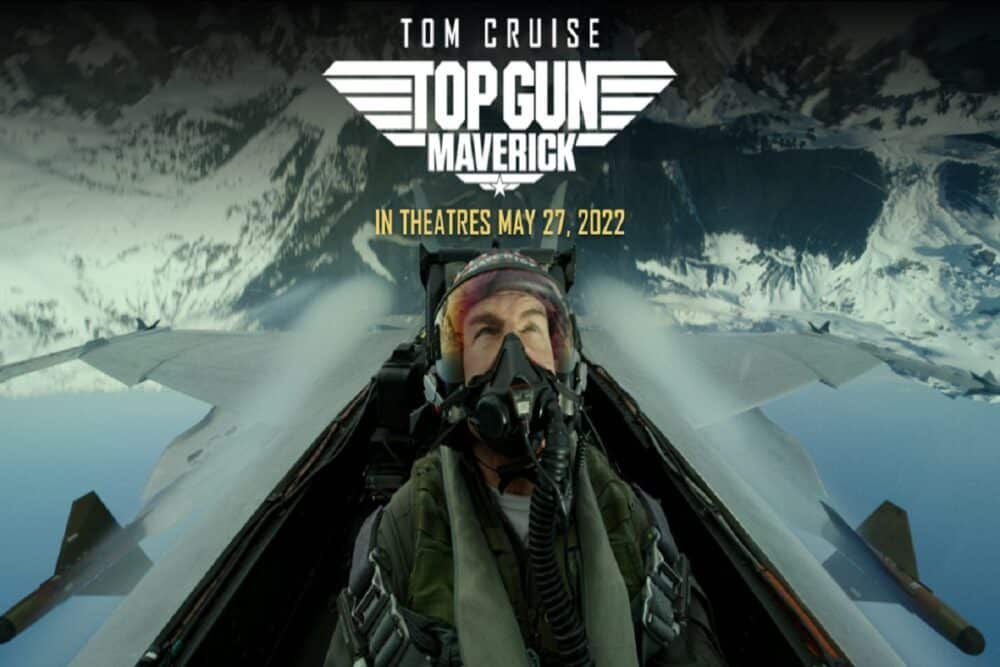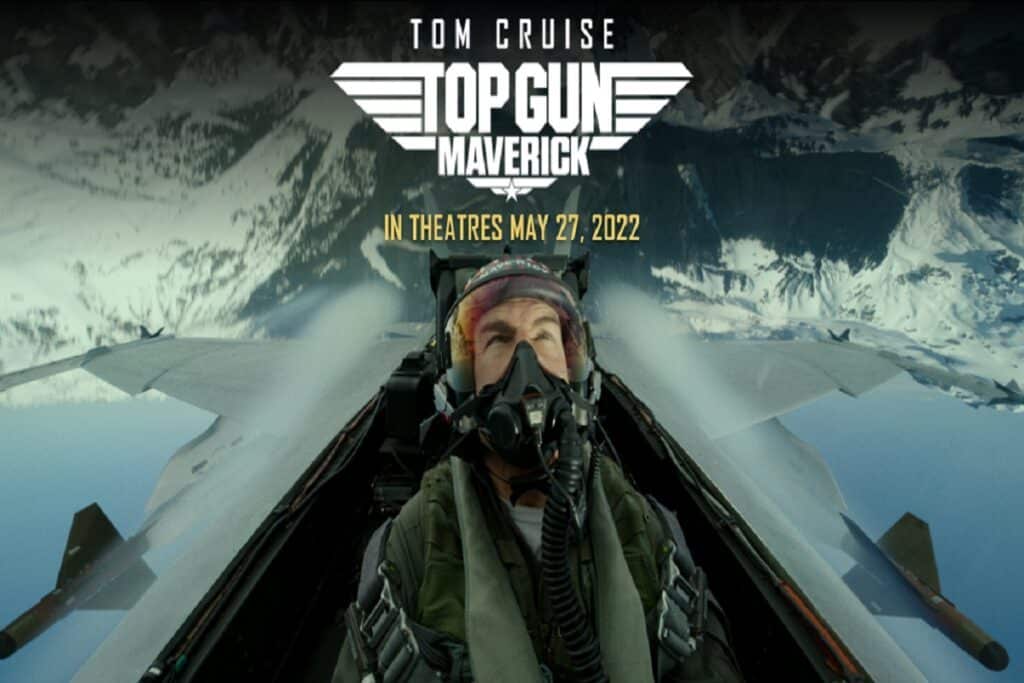 Top Gun: Maverick has been seen on the big screen, but have you seen it on your phone?!? Now that it's available on Amazon Video, you can relive all of the furious IMAX action and dripping testosterone on your six-inch screen.
9. The Power (March 31, Prime Video)
Do you enjoy metaphors? And be ready to be SHOCKED by this YA sci-fi series adapted from Naomi Alderman's novel about what happens when young females all across the world suddenly get the ability to call electricity and zap the patriarchy until it disintegrates into a flaming pile of dust. Toni Collette, John Leguizamo, and Auli'i Cravalho are among the cast members.
Comedy Specials New Shows on Amazon Prime in March 2023
'Chris Rock: Selective Outrage'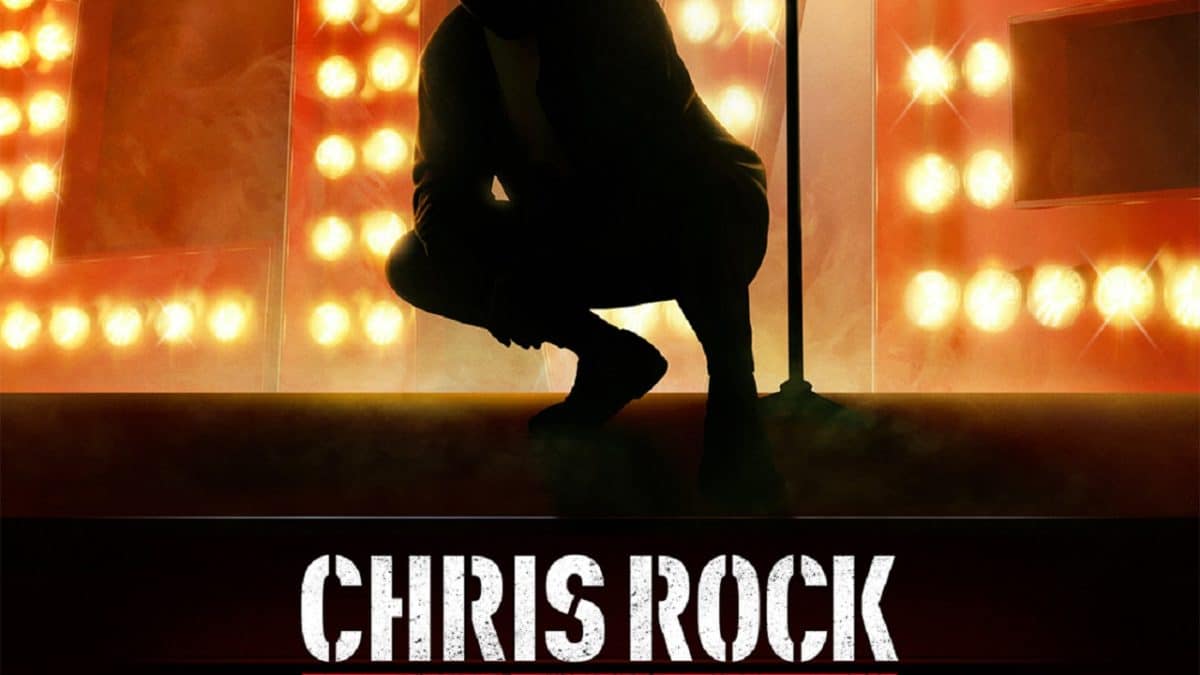 Chris Rock, a Saturday Night Live alum, returns to standup in Chris Rock: Selective Outrage. The special's contents are unknown, but fans of Rock should be delighted about his characteristic wit and insightful observations on the world. Rock will make history by performing stand-up comedy in real time for Netflix's first-ever global live-streamed event in the company's history.
Rock is still under fire over the Oscars incident from last year, so Netflix is taking a gamble by letting him lead the company's first live-streaming event. Throughout his career, Rock has been in a number of television episodes and films. He is possibly best recognized for his role as Marty in the popular children's film series Madagascar. His circus song bit drew a lot of attention to him and continues to do so! Chris Rock: Selective Outrage will premiere on March 4, 2023, and anyone interested in seeing comic history should tune in.
New Shows on Amazon Prime in March 2023—Full List and Schedule
March 1
Def Comedy Jam S1-S7 (1992)

12 Angry Men (1957)

A Fish Called Wanda (1988)

Akeelah and The Bee (2006)

American Gangster (2007)

Barbershop (2002)

Barefoot in the Park (1967)

Being John Malkovich (1999)

Big Daddy (1999)

Capote (2006)

Carrie (1976)

Carrie (2013)

Cinderella Man (2005)

Cloverfield (2008)

Contraband (2012)

Courageous (2011)

Creed II (2018)

Dazed and Confused (1993)

Detroit (2017)

Duck Soup (1933)

Elizabeth (1999)

Elizabeth: The Golden Age (2007)

Eye for an Eye (1996)

Flesh and Bone (1993)

Good Will Hunting (1998)

Imagine That (2009)

Internal Affairs (1990)

Jonah: A VeggieTales Movies (2002)

Kevin Hart: Laugh At My Pain (2011)

Leaving Las Vegas (1996)

Lock, Stock and Two Smoking Barrels (1999)

Lost in Translation (2003)

Margin Call (2011)

Midnight Cowboy (1969)

Minnie and Moskowitz (1971)

Nerve (2016)

Nowitzki: The Perfect Shot (2015)

Once Upon a Time in the West (1969)

Paths of Glory (1957)

Pulp Fiction (1994)

RBG (2018)

Rocky (1976)

Rocky Balboa (2006)

Red River (1948)

Rocky II (1979)

Ordinary People (1980)

Rocky III (1982)

Creed (2015)

Rocky IV (1985)

Rocky V (1990)

Sahara (2005)

The scent of a Woman (1993)

Shine A Light (2008)

Sterile Cuckoo (1969)

Street Smart (1987)

Super 8 (2011)

The Apartment (1960)

The Babysitter (1995)

The Dead Zone (1983)

The Defiant Ones (1958)

The Expendables 2 (2012)

The Expendables 3 (2014)

The Frozen Ground (2013)

The Hunted (2003)

The Hunter (1980)

The Last Temptation of Christ (1988)

The Machinist (2004)

The Manchurian Candidate (2004)

The Pirates Who Don't Do Anything: A VeggieTales

Movie (2008)

The Presidio (1988)

The Virgin Suicides (2000)

Vanilla Sky (2001)

Vanity Fair (2004)

VeggieTales: An Easter Carol (2004)

VeggieTales: Lord of the Beans (2005)

Unlocked (2017)

VeggieTales: Noah's Ark (2017)

VeggieTales: 'Twas The Night Before Easter (2011)

Witness For the Protection (1958)

Your Highness (2011)
March 3
*Daisy Jones & The Six (2023)

*The Pimp – No F***ing Fairytale (2023)
March 6
The Magnificent Seven (2016)
March 7
Secret Headquarters (2022)

The Silent Twins (2022)

The Visitor (2022)
March 10
Jackass Forever (2022)

This Is Christmas (2022)
March 11
March 12
Men, Women & Children (2014)
March 14
Mrs. Harris Goes to Paris (2022)
March 17
Angel Flight (2023)

Class of '07 (2023)

Dom (2023)

Swarm (2023)

Boy and the World (2014)
March 21
March 22
March 24
March 28
Big Trip 2: Special Delivery (2022)
March 29
American Renegades (2018)

Valerian and the City of a Thousand Planets (2017)
March 31
The Power (2023)

Boss S1-2 (2011)

But I'm a Cheerleader (2000)

Enemies Closer (2014)

Siberia (2021)

Tyler Perry's Temptation: Confessions of a Marriage Counselor (2013)

Zeros and Ones (2021)
Everything Coming to Freevee in March 2023
March 1
3 Days to Kill (2014)

An Education (2009)

Annihilation (2018)

Awakenings (1990)

Bewitched (2005)

Bulletproof (1996)

Crooked House (2017)

Death at a Funeral (2010)

Dirty Dancing (1987)

Fast Times at Ridgemont High (1982)

Inside Job (2010)

Jumping the Broom (2011)

Kindergarten Cop (1990)

Kindergarten Cop 2 (2016)

News of the World (2020)

Promising Young Woman (2020)

Roman J. Israel, Esq. (2017)

Smokey and the Bandit (1977)

Out of the Furnace (2013)

Smokey and the Bandit II (1980)

Smokey and the Bandit III (1983)

Star Trek Beyond (2016)

Takers (2010)

The Wedding Planner (2001)

Van Wilder: Freshman Year (2009)

White House Down (2013)
March 4
March 22
March 31
Birds Like Us (2017)

Come Play (2020)

Fallen (1998)

My Sweet Monster (2021)

Outback (2019)

Pinocchio: A True Story (2021)
Subscribe to Our Latest Newsletter
To Read Our Exclusive Content, Sign up Now.
$5/Monthly, $50/Yearly