The 15 Best Spanish Netflix Series to Watch in 2023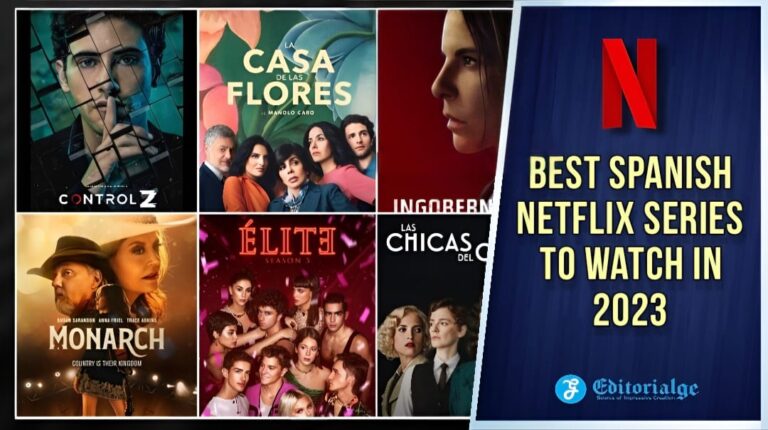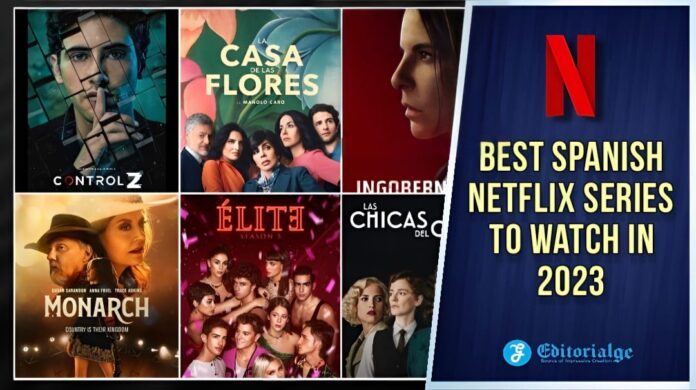 Listen to Podcast:
Are you looking for the best Spanish Netflix Series in 2023? There are many famous series in the Spanish language. However, in this article, we have focused on the top 15 best Spanish Netflix series. Enjoy the reading in our impartial presentation.
The worldwide success of 'La chica de nieve' or the romantic series by Carlos Montero, Netflix's first Spanish bets in 2023. We will tell you which are the most anticipated national premieres of the year.
Like must-read lists, there are also must-watch lists, and yours could get a bit longer after discovering these Spanish movies on Netflix. Netflix's library of Spanish series is excellent. There's everything from hilarious comedies to super-intense dramas to hair-raising true crime docuseries.
Berlin is one of the most anticipated series of 2023. The character of Pedro Alonso was one of the favorites of the gang of El Profesor, and now we are going to discover what his past was like in the world of robbery. Season 2 of Welcome to Eden is also highly anticipated, or the new season of Valeria or Sky Rojo. You shouldn't take your eyes off new premiere series in 2023, such as the miniseries A Perfect Story, a love series starring Anna Castillo and Álvaro Mel, or El Silencio, with Aron Piper as the protagonist.
In 2022 we had very remarkable series such as Intimacy, Soul, and Those in the last row, and we even had two seasons of Elite, which will also return in 2023.
But now it's time to take a look at what lies ahead. Below is the most anticipated Best Spanish Netflix Series to Watch in 2023. 
Best Spanish Netflix Series to Watch in 2023
'Up to the Sky: The Series.'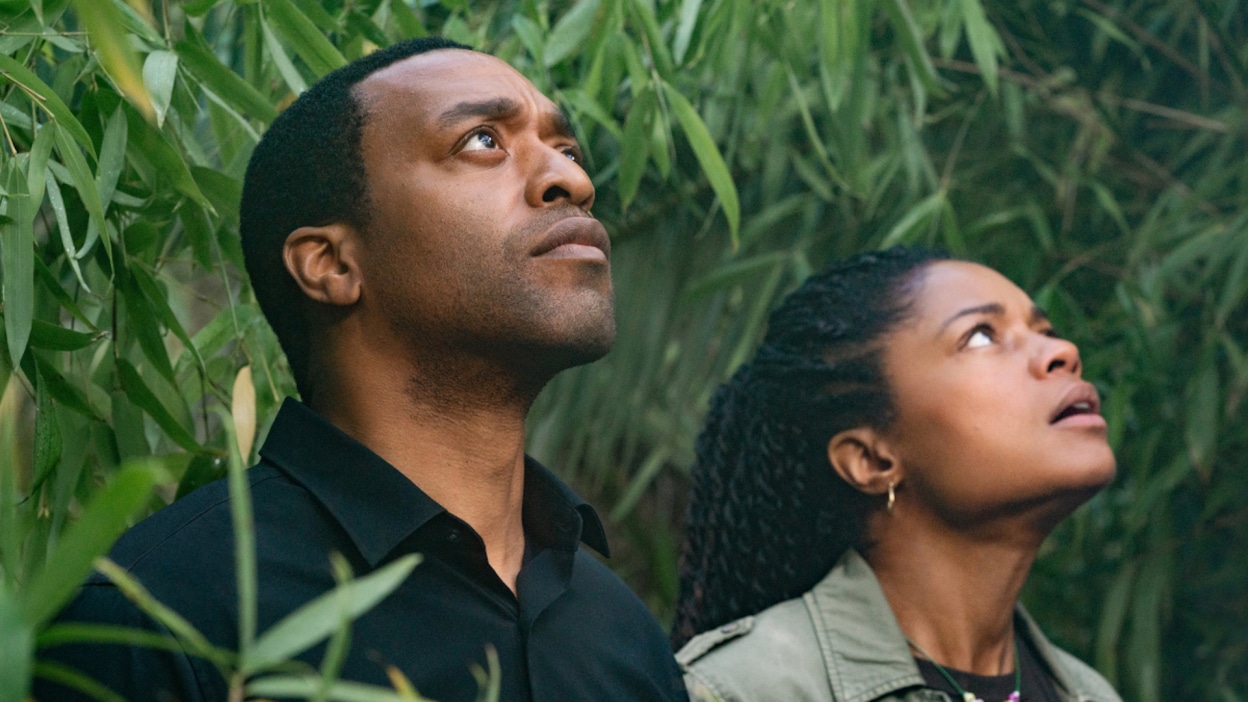 Premiere: March 17 
A call in the middle of the night will change Sole's destiny: Ángel, her husband and leader of a gang of moonlighters, has died. Turned overnight into a young widow with a dependent son and many businesses with problems, Sole is unwilling to return under the tutelage of her father, Rogelio, one of the biggest dealers in stolen objects in Madrid.
Determined to find a life for herself, Sole will find new allies on her way, which will help her unravel the mystery of the deaths that have marked her destiny. At the same time, she reconnects with the gang of aluniceros and manages to earn their trust to return to performing. Robberies are as ambitious as those of the old days. But neither the police nor the mafias with which she will have to compete will be willing to make it easy for her to get to heaven.
All the Times We Fell in Love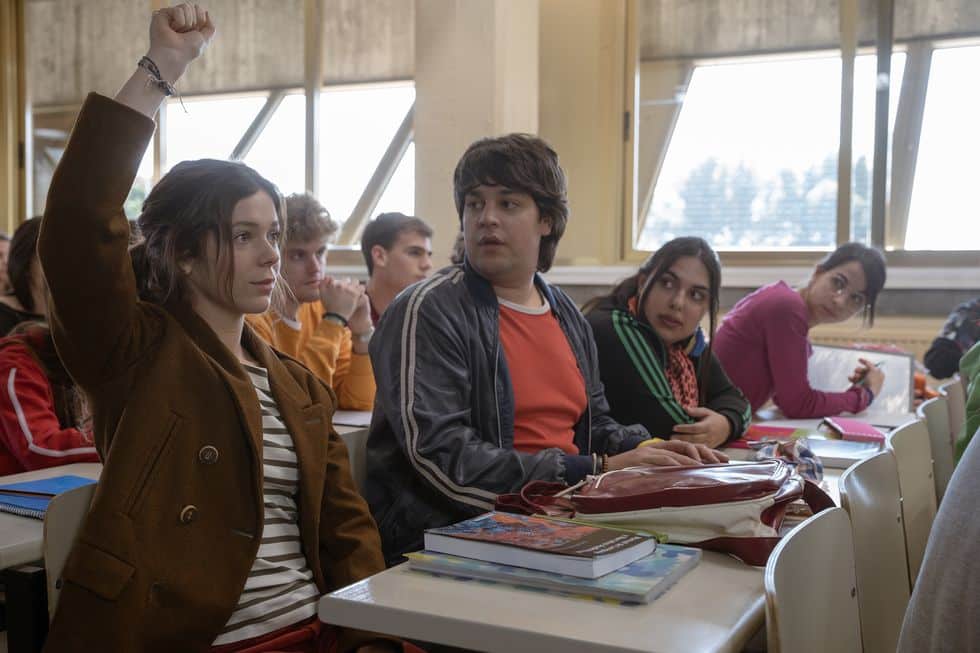 Premiere: February 14
September 2003. Irene arrives in Madrid wanting to conquer the world and become a film director. There she will meet her best friends and Julio, who would be the perfect protagonist for her movies and life. But life always has other plans. Like any popular coming-of-age fiction (stage of passage to adult life), we will see the protagonist's personality flourish, her vital and professional learning through studies, and her friendship and romantic relationships.
'The Snow Girl
Premiere: January 27
Based on the best-selling novel by Javier Castillo, published by Penguin Random House Grupo Editorial and with more than one million copies sold in Spain, The Snow Girl is adapted for the screen by Jesús Mesas and Javier Andrés Roig (Debts, I'm alive). and directed by David Ulloa (The Hunt. Monteperdido) and Laura Alvea (Animas).
Malaga, 2010, a parade of the Three Kings. The most magical moment of the year becomes a nightmare for the Martín family when their daughter Amaya disappears in the crowd. Miren ( Milena Smit ), a trainee journalist, begins an investigation parallel to Inspector Millán ( Aixa Villagrán) that will awaken aspects of his past that he would have liked to forget. With the help of her journalist colleague Eduardo ( Jose Coronado ), Miren will not stop until she finds the girl. Where is Amaya Martin?
Red Sky Season 3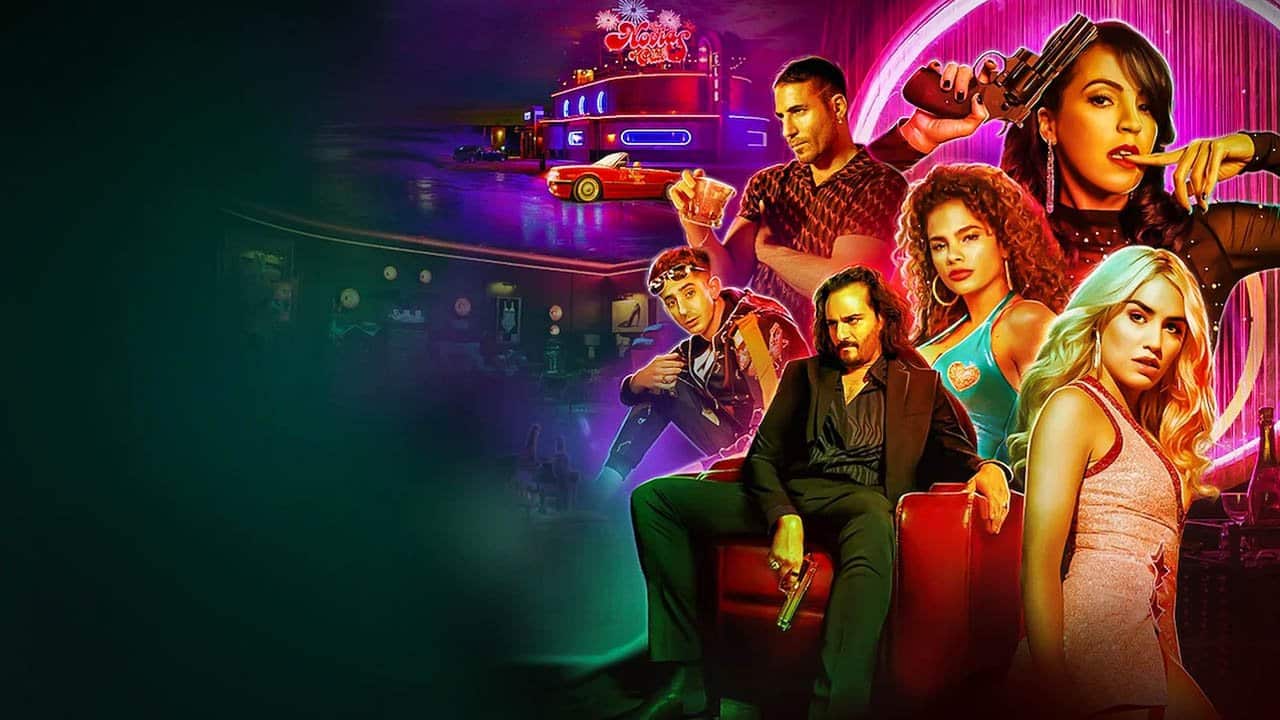 Premiere: January 13
The new episodes will take place six months after the last battle. Coral ( Verónica Sánchez ), Wendy ( Lali Espósito ), and Gina ( Yany Prado ) discover that peace is just a false feeling between periods of terror. When their new life falls apart, the girls understand that the past always comes back and that they must end it to be truly free. Or what is the same with Romeo ( Asier Etxeandia )
'Berlin'
Premiere: December
Fiction will review "the golden age" of this thief in which the character will combine the two facets that most characterize him: his extreme and passionate conception of love and his particular humor. In Pina's words, Berlin will be a "manual of love and robbery" throughout Europe, with his former gang before the organization that starred in La casa de papel. Drama, thriller, and action are combined once again in this series which will significantly enhance the comic aspect of the character, taking advantage of the excellent reception of the ironic point that Alonso contributed to his interpretation.
Read More: Medical Treatment in Berlin
Welcome to Eden Season 2
In this new season, the mystery and danger on the island continue to grow. The Eden Foundation welcomes new characters played by Carlos Torres ( La Reina del Flow ) and Nona Sobo ( Entrevías ), who join the cast of the series The First season ended with a lot of unanswered questions, so there's more story to tell. Unfortunately, we'll have to wait a bit longer to see how to Welcome Eden on Netflix fares.
The Body on Fire
Netflix's new Spanish fiction is a miniseries inspired by actual events, the so-called " Guardia Urbana crime." This crime occurred in 2017 when a man appeared burned in the Foix reservoir in the province of Barcelona. The investigation into the homicide brought to light a network of toxic relationships, deceit, sexual scandals, and violence between various police officers in Barcelona, ​​of which we are not going to get more details in case any of the viewers want to be surprised by the series.
The corpse of a man appears burned inside a car in the Foix reservoir in Barcelona. This is Pedro, a police officer. The event quickly arouses the interest of public opinion, and more so, as the investigation reveals a network of toxic relationships, deceit, violence, and sexual scandals involving Pedro and two of his fellow policemen: his partner Rosa and the ex-boyfriend of this, Albert. To give life to Rosa and Albert, the two police officers who are the protagonists of this story, Netflix wanted to have two "old" acquaintances from the platform thanks to previous projects. Leading the cast are Úrsula Corberó ( La casa de papel, Lift ) and Quim Gutiérrez ( El vecino, mother's love )
A Perfect Tale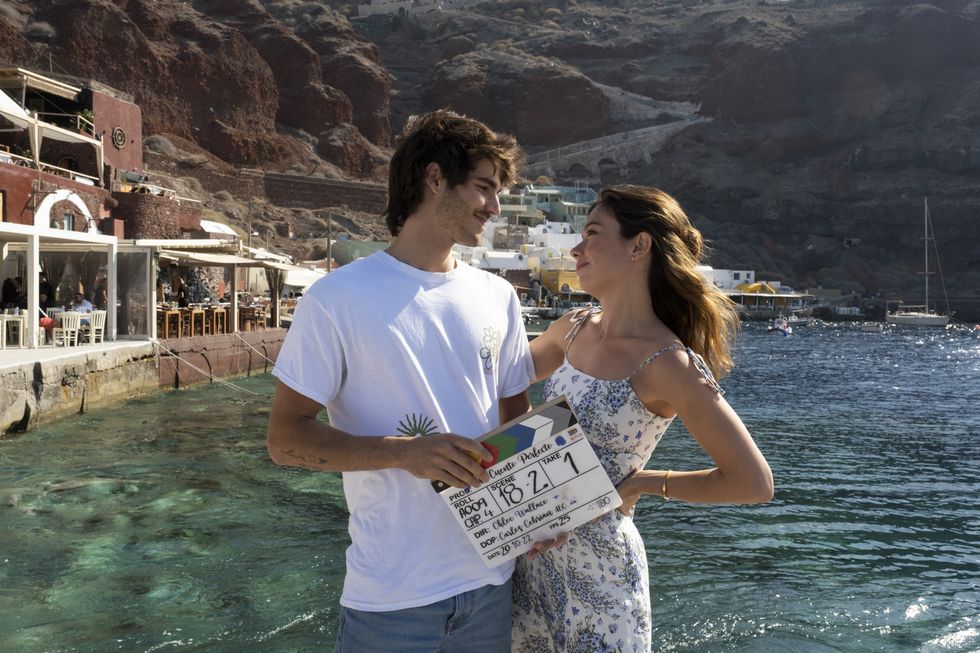 It is based on another of the author's bestsellers, known in networks as @betacoqueta. Margot and David come from different worlds. She is the heiress of a hotel empire. He must work three jobs to make ends meet. But when their paths come together, they realize that only between them can they help each other win back the love of their lives—added to the official synopsis of the series. It should be noted that the book specified several phrases that can lead the viewer to imagine the tone of A Perfect Story.
Read Also: Watch Stan Australia Shows
Holy Family Season 2
The move of Gloria's family to the exclusive urbanization of Fuente del Berro breaks the stability of the neighborhood in its first season. In addition, it claims several victims, as we discover in the first chapters of Sagrada Familia.
The fight of this mother for the defense and protection of her children and grandson ends up becoming the downfall of the family and a few affected neighbors. But there is still some mystery and gruesome action for the second season.
Iron Hand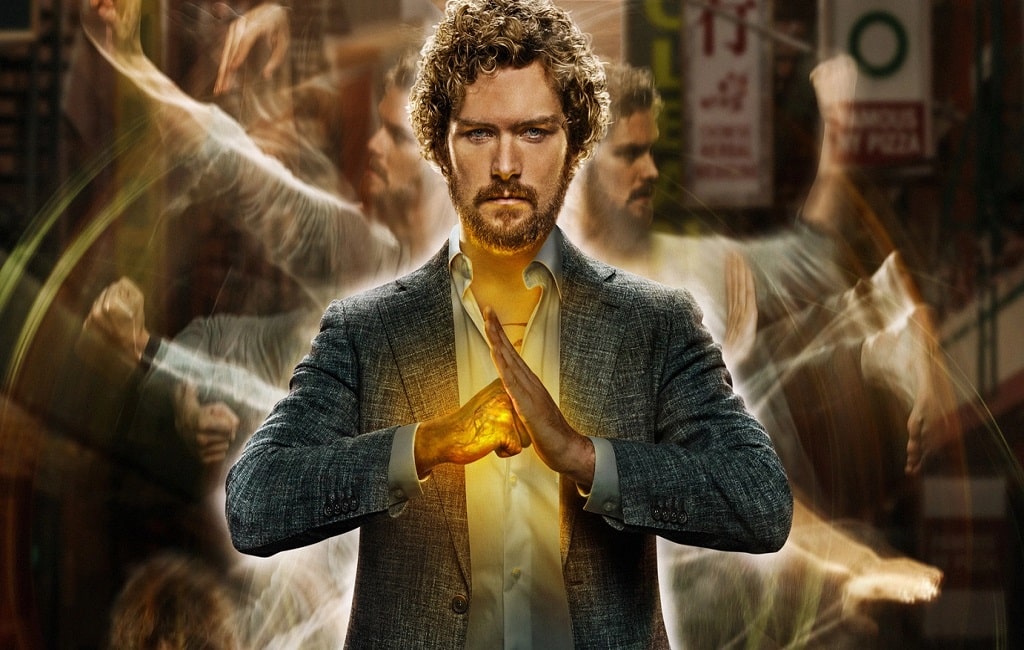 The seaport of Barcelona receives almost 6,000 containers a day. Merchandise from all over the world that, in a single year. It can hide more than 30,000 kg of cocaine. They are making Barcelona one of the important gateways in Europe for the lucrative drug-trafficking business. A good connoisseur of this is Joaquín Manchado, owner of the main terminal of the port of Barcelona in the Spanish Netflix series Mano de Hierro.
Suppose someone wants to use the port to import illegal cargo. They must have the collaboration and the support of the criminal network he has formed around him. However, an unexpected accident and the disappearance of a necessary shipment of cocaine will unleash a ruthless war full of murders and revenge.
The Criminal Readers Club
After being accomplices in a costume prank that ends in a deadly accident and a pact of silence, a group of young people will be threatened by an anonymous writer who wants to reveal his dark secret. Their stalker threatens to post a bloody horror novel based on them on social media. In each chapter, one of them will die. While mistrusting each other, the group will start a fight for survival in the middle of the university campus. Any one of them could be the next victim or the killer. Veki Velilla and Álvaro Mel are part of the cast.
The Silence
Silence is the new series created by Aitor Gabilondoand starringAron Piper. Sergio Ciscar is released six years after murdering his parents when he was still a minor. During that time, Sergio has not said a single word or collaborated with justice, so both the motivations for the crime and his current intentions are a mystery. Ana Dussuel, a young psychiatrist, and his team will determine his potential danger to society by secretly observing him day and night, like an animal.
Not One More
The series will reveal to us the relationship of generation Z with the world. Something that a priori seems simple to us. But in reality, it is much more complicated than it looks. According to the novel's synopsis, we will meet Alma, a 17-year-old girl with brown hair. A slightly largemouth and dark eyes in Not One More. She has two close friends, Greta and Nata, a handful of people she goes to parties with. And the memory of a night she would like to forget.
Like almost any girl of her generation, Alma also has an Instagram account (@colemanmiller18, with 950K followers), although, on this occasion, no one knows it's hers. But of all that Alma has, the most important thing is inside the black backpack she carries on her back. It is something that will change her life in an instant. In it, she keeps a cloth hanging on the facade of her institute, announcing: "Be careful, a rapist is hiding here."
Valeria Season 3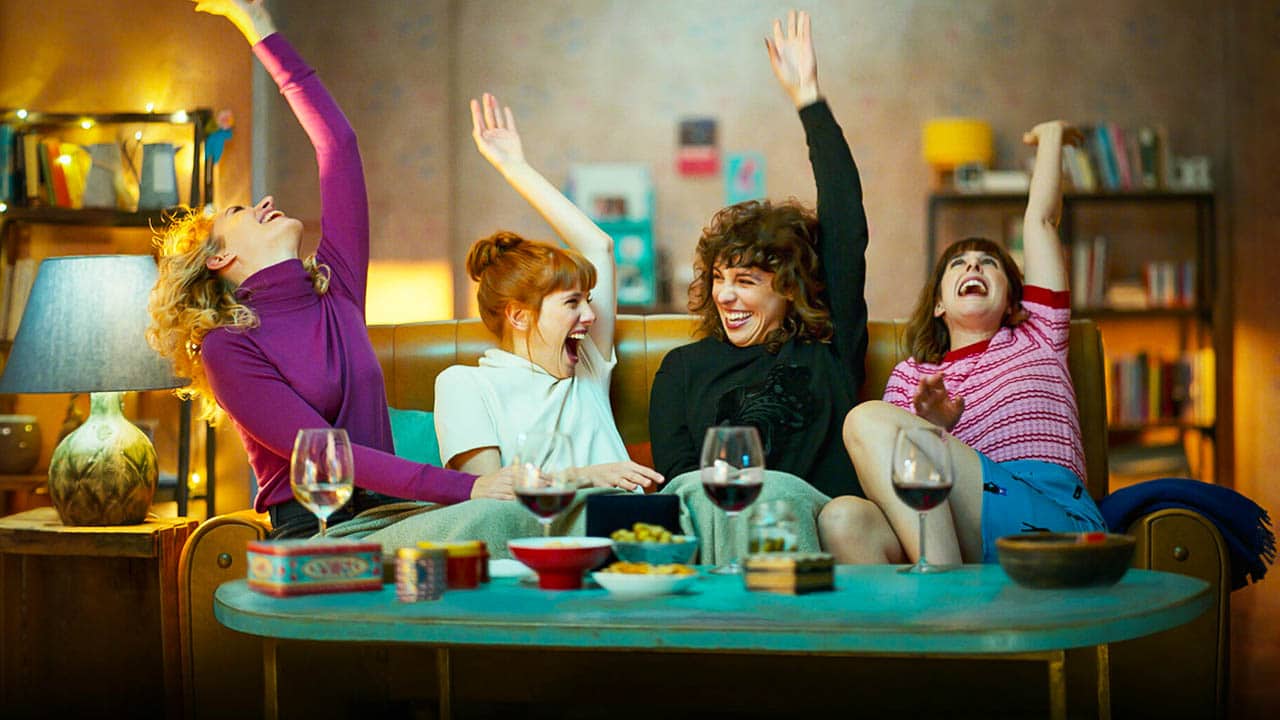 At the end of the Valeria Season 2, the publishing house prepares to receive its most recent author, Bruno Aguilar. Therefore, this new character could become essential to the writer's life in the third season. It could even be her new love interest. After divorcing Adrián, the character played by Diana Gómez, tries to start a serious relationship with Víctor, but he proposes something different.
In the last scene, she responds with a text message. Will he accept a "sensible" relationship? Meanwhile, Lola continues her trip to Vienna, and Nerea gets a job at her friend's publishing house. Finally, Carmen and Borja continue their wedding preparations. Therefore, these stories should also continue in the following chapters.
Also Read More: Entertaining Cities for a Fun Trip
Elite Season 7
Considering the season 6 finale of Elite. It seems like the end of the road for the three Blanco Commerford brothers. After Mencía (Martina Cariddi) is convinced that she was responsible for running over Iván (André Lamoglia), Ari (Carla Díaz) convinces her to declare that her father was not an accomplice in Samuel's death so that she can help you. Ari also convinces Patrick (Manu Ríos) that Iván does not want to be with him and that they would be better separated.
We will see six new faces in the next season. In its announcement of the seventh season on October 26, 2022, Netflix introduced its new protagonists: Alejandro Albarracín, Maribel Verdú, Iván Mendes, Mirela Balic, Fernando Lindez, and Gleb Abrosimov. But we also have some familiar faces that are incorporated from new to the series. The announcement confirms that Omar Ayuso will reprise his role as Omar Shanaa for the new season. Omar appeared in seasons 1 to 5 of the drama series but not season 6. Nadia Al Saidi will return as Sonia, who we meet in season 6.
Subscribe to Our Latest Newsletter
To Read Our Exclusive Content, Sign up Now.
$5/Monthly, $50/Yearly