Netflix March 2023 Schedule – Full List of New Movies and TV Shows
Listen to the Podcast:
You can find all the new shows on Netflix March 2023 Schedule in this article. In March 2023, Netflix will release the second half of you season 4 of a popular thriller series, the movie continuation of an acclaimed series.
The second season of a fantasy TV series is based on a book series, an animated film based on a novel, the sequel to a successful comedy, and a number of documentaries. The month of February witnessed the debut of several highly awaited titles on Netflix, including part one of You season 3, the romantic comedy Your Place or Mine, Outer Banks season 3, the film We Have a Ghost, and the documentaries Gunther's Millions and Bill Russell: Legend.
With the addition of the comedy Easy A, the musical Burlesque, the comedy trilogy The Hangover, the romantic comedy Sleepless in Seattle, the action horror film World War Z, and the dark comedy superhero film Kickass 2, March will bring licensed entertainment for all ages and preferences.
But, this month will be dominated by original programming, as Netflix will release the second part of You season 4, the long-awaited return of detective John Luther, Shadow and Bon season 2, the sequel to the Adam Sandler and Jennifer Aniston comedy, and much more. Here is a list of all the new Netflix March 2023 Schedule movies and TV series you can't miss.
Best New Movies on Netflix March 2023 Schedule
Faraway (Mar-8)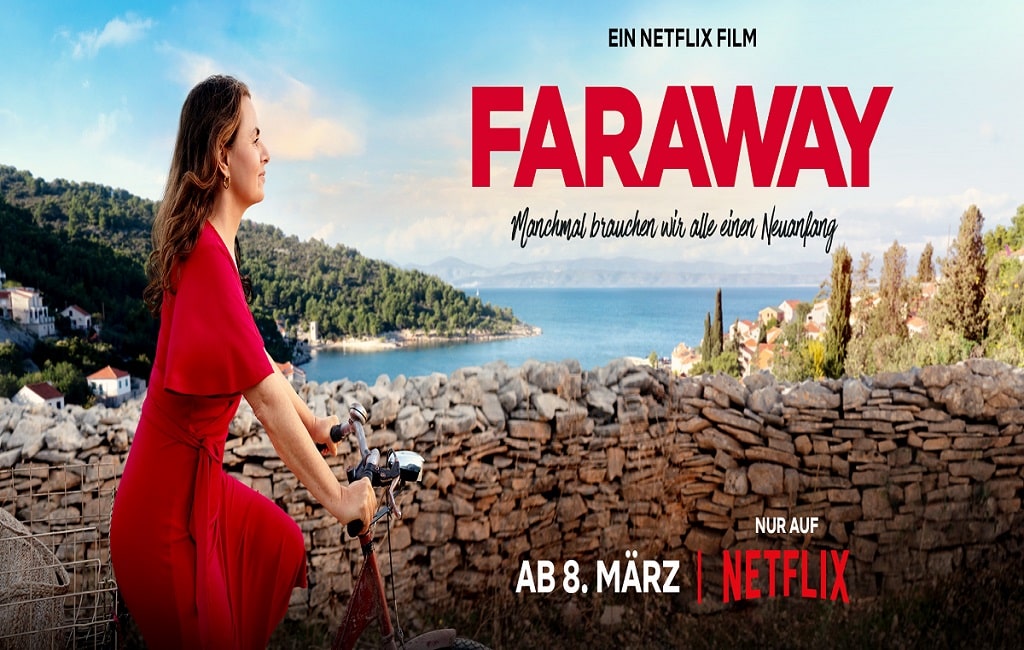 Zeynep Altin has reached her breaking point: she is overworked and mistreated by her husband, daughter, and aging father, and to top it off, the funeral parlor has dressed her beloved deceased mother in a man's suit rather than her favorite outfit. It's the last straw for Zeynep, who flees Munich for the cottage on a Croatian island that her mother secretly purchased years ago, seeking to rediscover herself. If only the prior owner of the cottage, a gruff islander named Josip, did not continue to reside on the exact same piece of property.
Read More: Best Netflix Series of All Time
Luther: The Fallen Sun (Mar-10)
Idris Elba reprises his role as Detective John Luther in the film Luther: The Fallen Sun, which continues the popular television series Luther's narrative. In the latest film, Martin Luther breaks out of prison and relentlessly pursues a serial killer in London. Netflix will release a new film on March 10; do not miss its debut.
Read Also: Best Netflix Series of All Time
Still Time (Mar-16)
Dante's relationship with his girlfriend Alice is great, but it gets worse over time. Because of all the things he has to do every day, he is always late and feels like his life is going by too quickly. When he turns 40, that feeling turns out to be true, and Dante finds himself going from one year to the next without being able to stop it.
Murder Mystery 2 (Mar-31)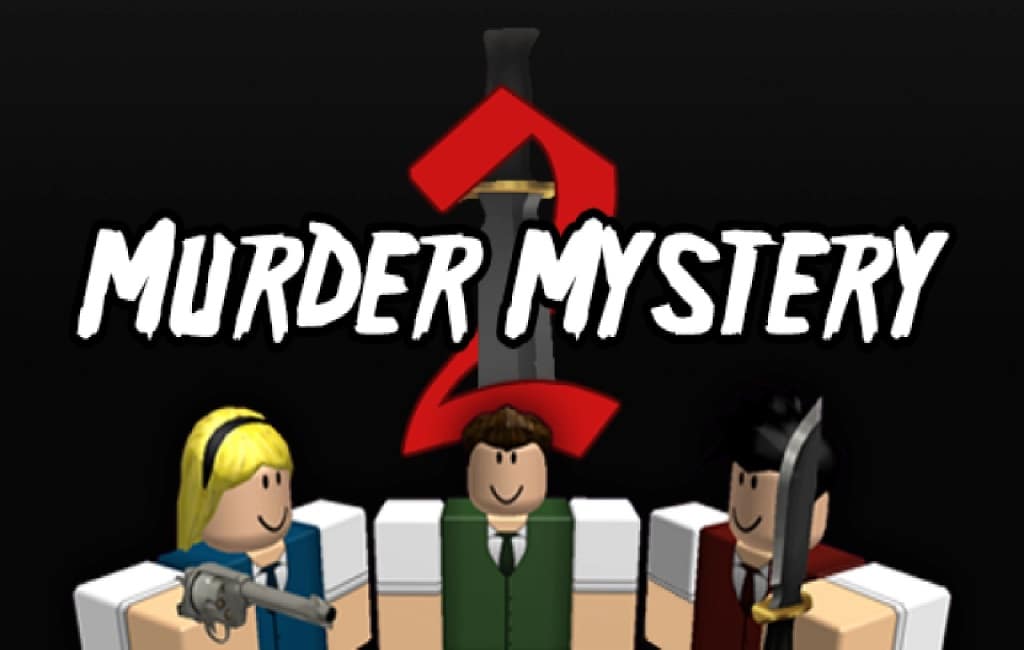 Four years after solving their first murder mystery, Nick and Audrey Spitz (Adam Sandler, Jennifer Aniston) are now full-time detectives struggling to get their private eye agency off the ground when they're invited to celebrate the wedding of their friend the Maharaja (Adeel Akhtar) on his private island. But trouble follows the Spitzes again when the groom is kidnapped for ransom soon after the festivities begin — making each glamorous guest, family member, and the bride herself a suspect.
Read Also More: Netflix February 2023 Schedule
Best New TV Shows on Netflix March 2023 Schedule
Sex/Life: Season 2 (Mar-2)
SEX/LIFE is the narrative of a love triangle involving a lady, her husband, and her past, and it offers a fresh new perspective on female identity and desire. We pick up immediately after Billie's breathtaking proposal to Brad, which concluded the first season, and then ride the emotional consequences.
Read Also More: Best Erotic Movies of All Time
Next in Fashion Season 2 (Mar-3)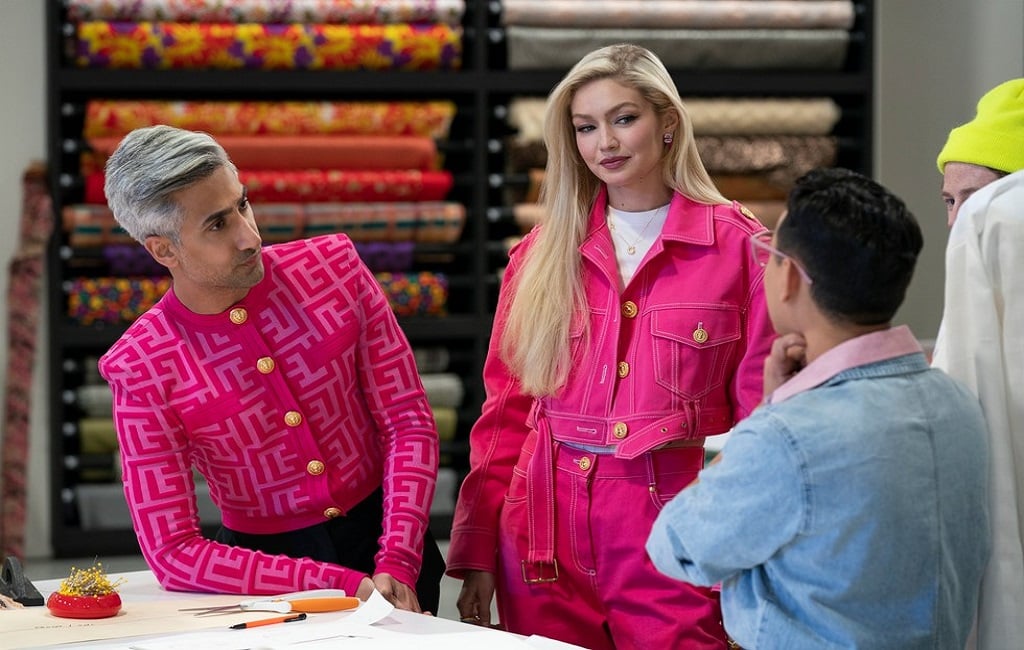 Next in Fashion, the high-stakes design competition series that celebrates the pleasure of fashion will return for a second season on Netflix. Tan France, a fashion designer and TV personality, is joined by Gigi Hadid, an A-list global superstar, supermodel, and style icon, as his new co-host. 
A group of very brilliant up-and-coming designers will fight for the chance to win $200,000 and the opportunity to share their creations with the world. This season's guest judges come from all corners of the fashion industry, including Hailey Bieber, Emma Chamberlain, Bella Hadid, and Donatella Versace.
Sky High: The Series (Mar-17)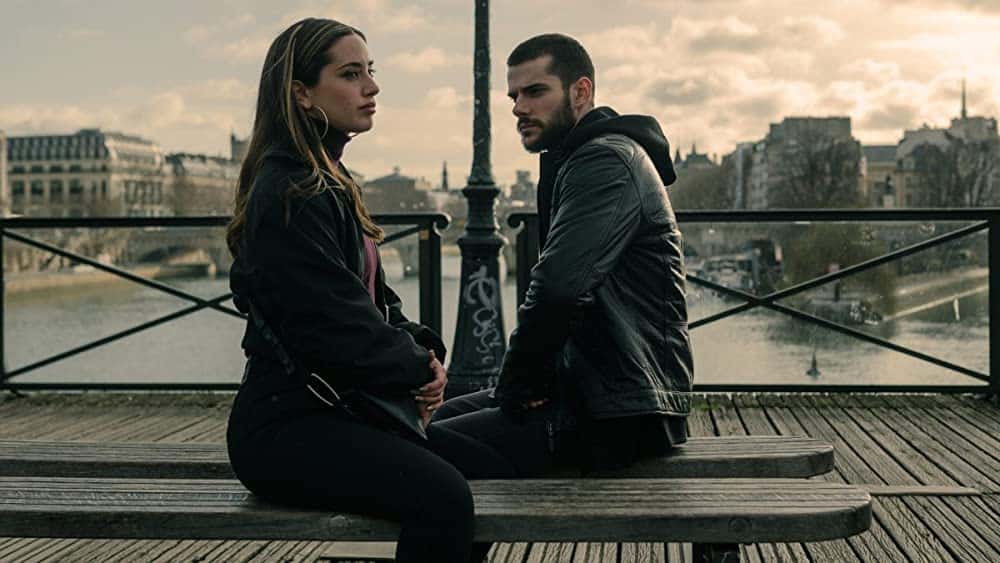 A call in the middle of the night will alter the course of Sole's life: Sole is unwilling to return to the tutelage of her father, Rogelio, one of the largest dealers in stolen things in Madrid, after the death of angel, her husband and the leader of a group of gangsters. Sole is a young widow with a son to care for and numerous troublesome companies to manage. 
Sole, who is determined to make a living for herself, will encounter new allies along the way who will aid her in unraveling the mystery of the deaths that have shaped her destiny. In contrast, she makes contact with the gang of thieves and manages to regain their trust so that she can carry out as ambitious robberies as before. But neither the police nor the various mafias she would have to compete with would make her journey to heaven simple.
Also Read More: Most Romantic Cities in the World
New Anime Series on Netflix March 2023 Schedule
Agent Elvis
Recently, it was said that actor Matthew McConaughey would be the next one to play Elvis Presley, but this time as a cartoon character in the made-up action comedy Agent Elvis. In the series, Elvis gives up the microphone to join a secret government spy program and help protect the country he loves from evil forces.
Keep Reading: New Shows on Amazon Prime March 2023
The Magician's Elephant (Mar 17)
The Magician's Elephant is a new Netflix original film suitable for the entire family. The captivating new animated picture follows a young boy as he searches for his missing sister with the assistance of a magician and his elephant. Beginning on March 17, add the heartwarming title to your watch list.
Read Also More: Disney plus February 2023 Schedule
Best New Documentary on Netflix — March 2023
Waco: American Apocalypse (Mar 22)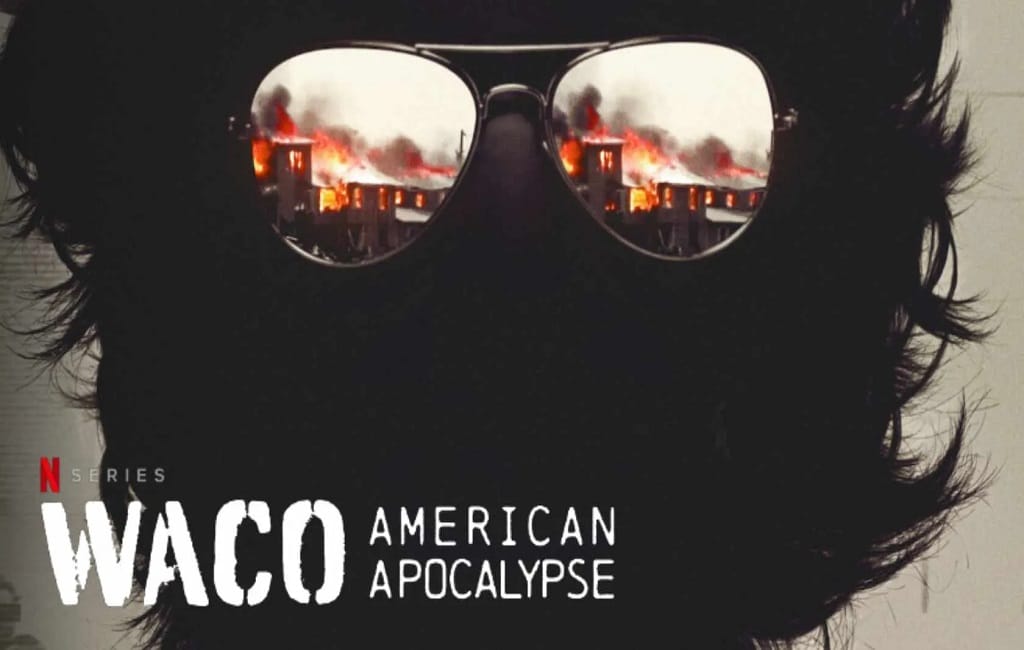 This three-part Netflix documentary is the classic story of what transpired outside Waco, Texas, in 1993, when the federal government began a 51-day siege of cult leader David Koresh and the Branch Davidian religious group. Released to coincide with the 30th anniversary of this national tragedy, the series is directed by acclaimed filmmaker Tiller Russell (Night Stalker) and features exclusive access to recently unearthed videotapes filmed inside the FBI Crisis Negotiation Unit, as well as raw news footage and FBI recordings that have never been made available to the American public.
Big Mack: Gangsters and Gold (Mar 30)
Donald Stellwag is an outcast: ridiculed, he eventually quits school and becomes a drug addict. In the early 1990s, just as his life began to improve, a television program linked him to a bank robbery. Very tall and incredibly obese. Exactly like Stellwag. A questionable expert witness convinces the court of the defendant's guilt owing to his apparently distinctive earlobe, resulting in his conviction. Stellwag spent eight years in prison despite his credible alibi. Not even two weeks after his release, the true perpetrator is apprehended. 
Stellwag gets exonerated and becomes an instant media sensation. That changes, however, when a gold transporter is hijacked on the A81 and gold worth €1.8 million is stolen. The famed gangster-rapper Xatar, the leader of the offenders, informs the authorities. The gold thieves and their victims share a common characteristic. Everyone knows Donald Stellwag… Is he committing the same offenses for which he has already done time? Is he becoming his own avenger in this manner?
Read Also More: Best Turkish Series on Netflix
Here's Everything Coming on Netflix March 2023 Schedule
March 1
Big Daddy

Burlesque

Cheat

Easy A

Forged in Fire: Knife or Death: Season 2

The Hangover

The Hangover: Part II

Little Angel: Volume 2

The Hangover: Part III

Magic Mike XXL

National Lampoon's Animal House

Open Season

Open Season 2

The Other Boleyn Girl

Out of Africa

Rango

Seven Years in Tibet

Sleepless in Seattle

Spirit: Stallion of the Cimarron

Tonight You're Sleeping with Me

Wrong Side of the Tracks: Season 2
March 2
Framed! A Sicilian Murder Mystery: Season 2

Karate Sheep

Masameer County: Season 2

Monique Olivier: Accessory to Evil

Sex/Life: Season 2

This Is Where I Leave You
March 3
Love at First Kiss

Next in Fashion: Season 2

Split the Root
March 4
Chris Rock: Selective Outrage

Divorce Attorney Shin
March 6
March 7
March 8
Faraway

MH370: The Plane That Disappeared
March 9
March 10
The Glory Part 2

Have a nice day!

Luther: The Fallen Sun

Outlast

Rana Naidu

10 Minute Workouts : Volume 2

20 Minute Workouts : Volume 2

30 Minute Workouts : Volume 2

Abs & Core Volume 1

Bodyweight Burn : Volume 2

Fire & Flow with Tara & Xochilt Volume 1

Fitness for Runners Volume 1

High-Intensity Training : Volume 2

Ignite & Inspire : Volume 1

Kick Off with Betina Gozo : Volume 1

Lower-Body Workouts Volume 1

Upper-Body Workouts Volume 1

Yoga Volume 1

Yoga with Xochil : Volume 1
March 14
Ariyoshi Assists

Bert Kreischer: Razzle Dazzle
March 15
The Law of the Jungle

Money Shot: The Pornhub Story
March 16
The Chronicles of Riddick

Kick-Ass 2

Pitch Black

Riddick

Shadow and Bone: Season 2

Still Time
March 17
Dance 100

In His Shadow

Maestro in Blue

The Magician's Elephant

Noise

Sky High: The Series
March 20
Carol

Gabby's Dollhouse: Season 7
March 21
March 22
Invisible City: Season 2

The Kingdom: Season 2

Waco: American Apocalypse
March 23
March 24
Chor Nikal Ke Bhaga

Love Is Blind: Season 4
March 28
InuYasha: Seasons 4-5

Mae Martin: SAP 
March 29
Emergency: NYC

Unseen

Wellmania 
March 30
Big Mäck: Gangsters and Gold 

From Me to You: Kimi ni Todoke

Unstable
March 31
Copycat Killer 

Diary of a Mad Black Woman

Henry Danger: Seasons 4-5

Kill Boksoon 

Love Is Blind: Season 4

Murder Mystery 2 

Teenage Mutant Ninja Turtles: Season 2
March TBD
Agent Elvis

Furies

I Am Georgina Season 2
Subscribe to Our Latest Newsletter
To Read Our Exclusive Content, Sign up Now.
$5/Monthly, $50/Yearly