The 20 Best Turkish Series on Netflix that You Must Watch
Listen to the Podcast:
Netflix is ​​committed to Turkish series, and we have compiled the best Turkish series on Netflix. A few years ago, we experienced a period of the resurrection of soap operas in our country. After several years, consumption had been reduced to national production with series like Amar es para siempre.
And El secreto de Puente Viejo on Antena 3 and Seis hermanas or Servir y proteger on La 1, something changed the Spanish paradigm, and it was the arrival of Turkish soap operas. With its landing in Spain, not only has the consumption of this very long fiction season been revolutionized, but the interest in Latin American fiction has also recovered.
In this regard, one stands out for its ability to understand and support this phenomenon. Netflix has been betting on producing soap operas since 2018 and acquiring some more in the
Ottoman country
, a strategy that has also worked for Latinas. For this reason, there are multiple Turkish titles, both original and included in its catalog, which we can watch streaming.
The genres are very varied since they cover historical productions,
science fiction
, mystery, comedy and, fantasy, even romance, probably the stellar theme of these fictions. The objective of Netflix is ​​to show that, among the Turkish series, we can also choose very different pieces that hook us, both in miniseries, fiction with several seasons, and, of course, the classic soap opera with hundreds of chapters that catch us. Therefore, so you can choose according to your tastes and not miss any, we have selected a list of the best Turkish series on Netflix that you can watch now.
Here is the Updated List of the 20 Best Turkish Series on Netflix of All Time
1. Sahmaran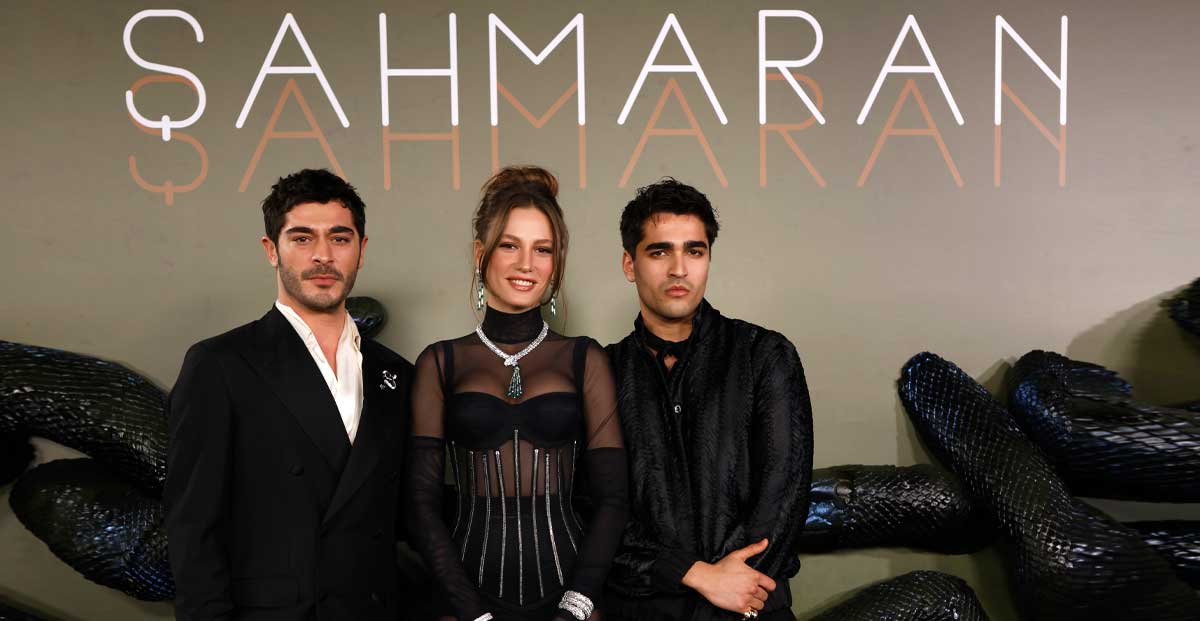 On her trip to Adana to teach, Şahsu sets out to confront her grandfather, who abandoned her mother years ago. There he meets the Mar, who is descended from Sahmaran. This mysterious community – which faithfully believes in the legend of the mythical creature as a symbol of love and wisdom – hopes to fulfill a historical prophecy with the arrival of Şahsu. But nothing will be the same when her path crosses with Maran's. She is fearless and stunning. He is charming and enigmatic. They make the perfect couple, except for a tiny detail: he is half man, half snake.
Available from January 20, 2023
2. Brain Fever
In one of the few forays we have seen of Turkish series in the sci-fi genre, Brain Fever presents us with a dystopian world ravaged by a pandemic that spreads through verbal communication, an authoritative institution searches for an immune linguist to disease.
 Available from December 2, 2022
3. The Wings of Ambition
A young intern who begins working for a veteran news anchor faces the dark side of ambition, envy, and the desire to be seen.
 Available from June 3, 2022
4. My Other Self
Ada, Sevgi, and Leyla have been friends since college and have been essential to each other's lives. But terrible news will force them to unite like never before since Sevgi is diagnosed with cancer. Trying to heal is hard, but these three friends become inseparable from encouraging her to overcome it. Despite the medical treatment option, Sevgi is willing to try other methods. That is why they undertake a trip to Ayvalik (Turkey) to look for alternative therapies. They don't know that their lives will change on this journey as they discover more about their relatives, ancestors, and other versions of themselves.
                                           Available from July 28, 2022
5. The Life and Films of Erşan Kuneri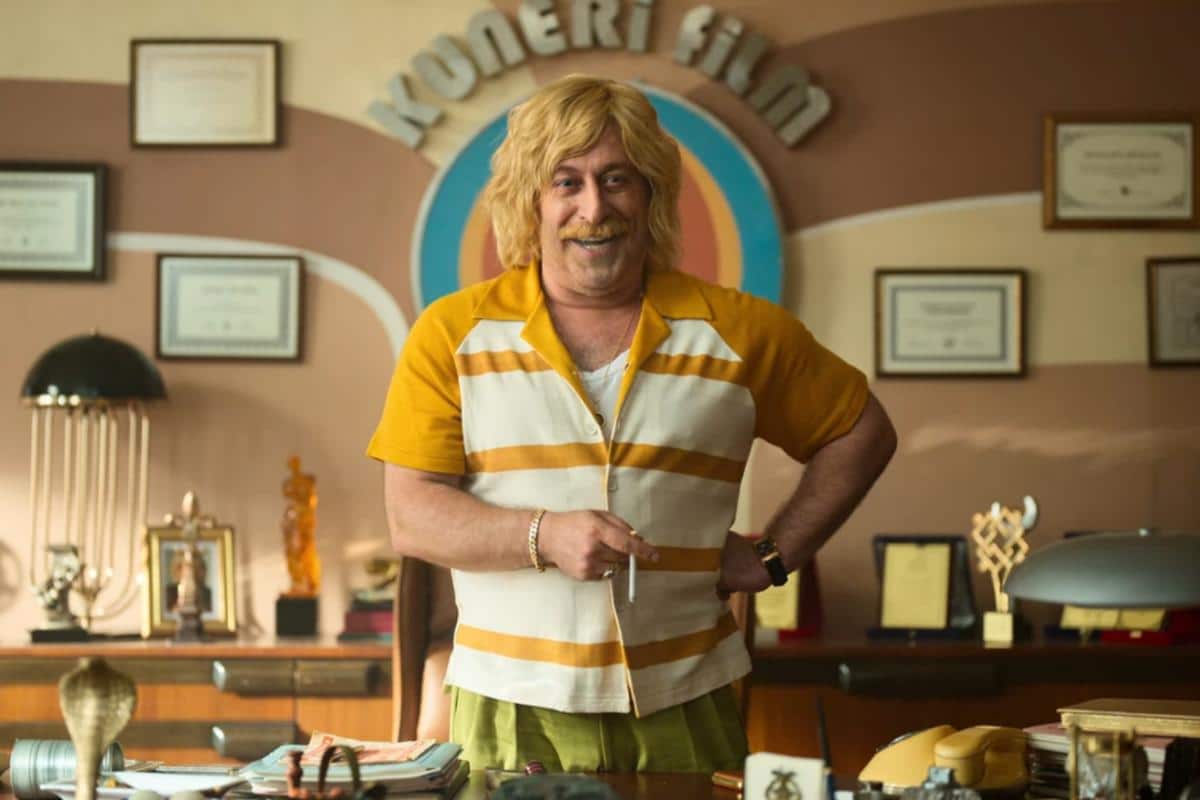 After reflecting on his work, a famous erotic film figure decides to change register and make films in genres such as science fiction or general action. Netflix has already confirmed that it will release a second season of this comedy.
Available from July 28, 2022
6. Yakamoz S-245
It is a science fiction
thriller movie
based on the Polish novel The Old Axolotl by Jack Dukaj. To locate the style, it is set in the same universe as Into the Night, a Belgian production also available on Netflix. On this occasion, we will also discover an apocalyptic world in which life outside is only possible at night, and the rest of the time has to be spent in a space as narrow as a submarine. But let no one gets lost because, beyond the dystopian reality shown, Yakamoz S‑245 is a fast-paced adventure packed with action. Synopsis for 'Yakamoz S-245'.
Available from April 20, 2022
7. Midnight at the Pera Palace
Created by Elif Usman and directed by Emre Şahin, Midnight at the Pera Palace is an adaptation of the award-winning nonfiction book by Charles King. This eight-episode series chronicles young journalist Esra ( Hazal Kaya )'s experience with Istanbul's airport and legendary Pera Palace hotel. When Esra is asked to write a note about the hotel, she accidentally discovers that one of her historical rooms is a portal that leads to 1919.
Available from March 3, 2022
8. Club Istanbul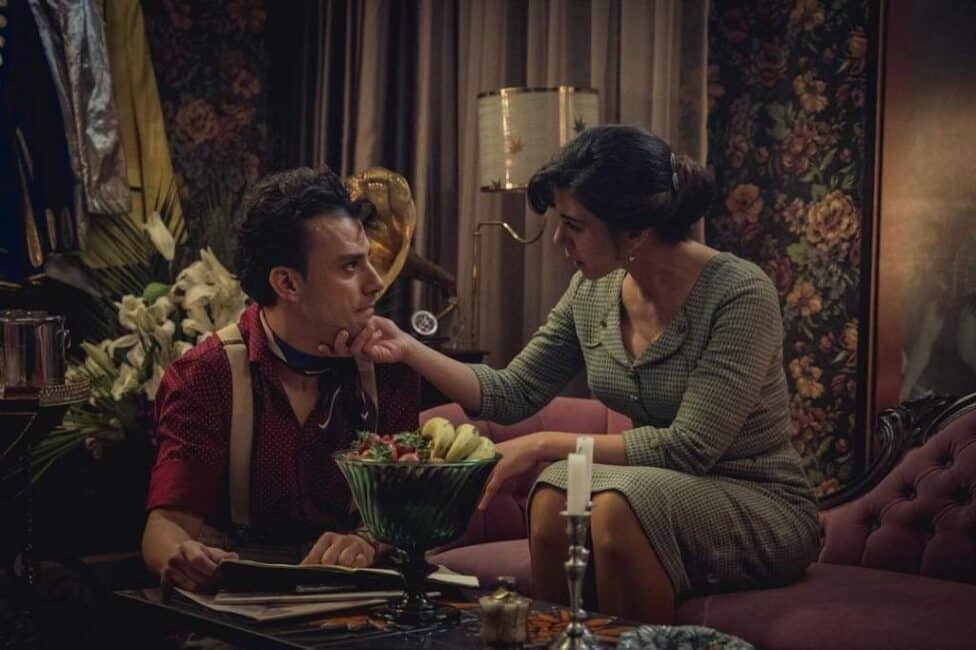 In the cosmopolitan Istanbul of the 50s, a Jewish woman recently released from prison must take care of her rebellious daughter, as she feels the responsibility of helping her amid the political instability that reigns in the city, and she goes to work in a nightclub to reconnect with her, despite being a source of problems for both.
 Available from November 5, 2021
9. Fatma
Devastated by tragedy, a mediocre cleaner unleashes her murderous streak as she searches for her missing husband and confronts old wounds in this sinister thriller.
Available from April 27, 2021
10. The Uysal Family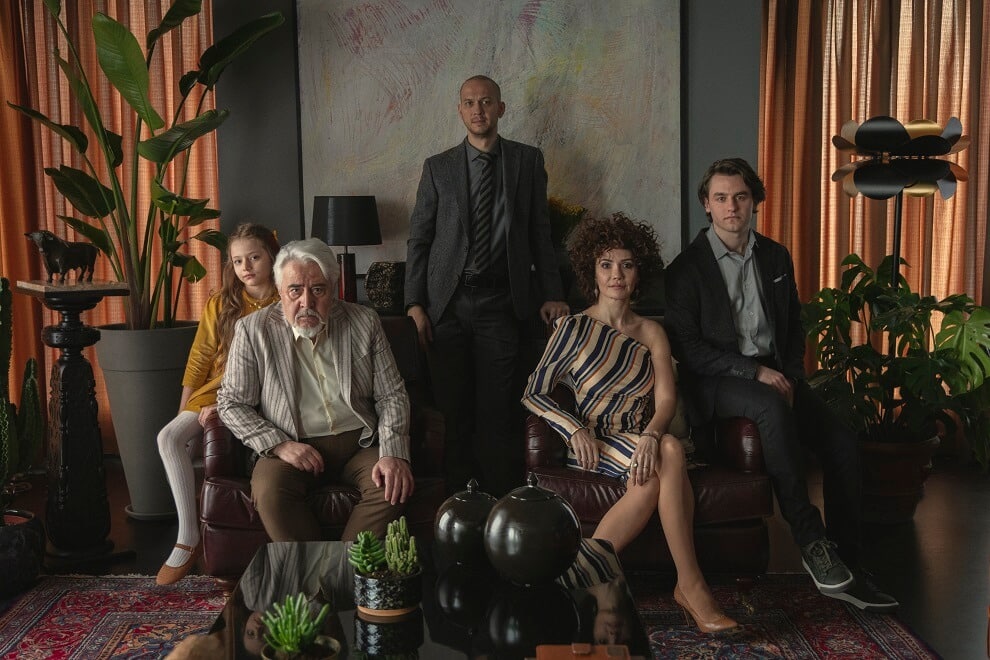 Conceived as a miniseries, Netflix premiered this fiction in which, plunged into a midlife crisis, an architect begins a double life as a punk while his family members deal with their problems.
Available from March 30, 2022
11. 50 m2
Golge is a young hitman who works for an agency, but one day he decides to do something for which there is no going back: betray his bosses because he no longer wants to continue having a life as a murderer. Since then, Golge is persecuted for what he must hide in an old tailor's shop in the city to save his life, even though he has to remain in just 50 square meters.
 Available from January 27, 2021
12. We Met in Istanbul
In Istanbul, a group of people break down socio-cultural barriers and find a ground of mutual understanding as their fears and desires intertwine.
Available from November 12, 2020
13. Love 101
For two seasons, the students of this series search for friendship, love, and the courage to be themselves while they play matchmaker between their teacher and the basketball coach. Among the cast, the name of Kaan Urgancioglu, the villain of Eternal Love, stands out.
Available from April 24, 2020
14. The Gift
A painter ( Beren Saat ) embarks on a journey of self-discovery as she uncovers secrets from an archaeological dig in Turkey that relate to her past.
 Available from December 27, 2019
15. The Great Ottoman Empire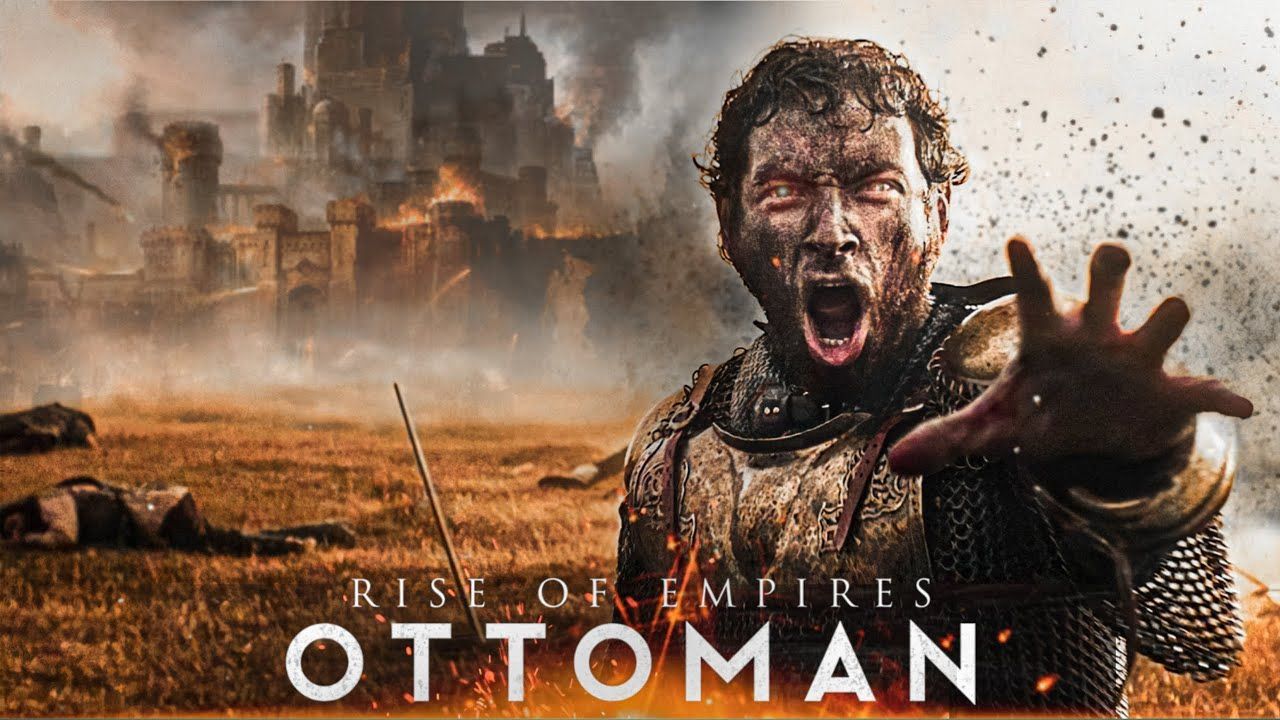 In the form of documentary fiction, two seasons of six episodes tell the story of Turkish territory during the reign of Sultan Mehmed II, the conqueror of the 15th-century Ottoman Empire, who ascended the throne as a child, aged 13, to later become one of the most powerful emperors of the empire, coming to conquer Istanbul.
In this story, Mara Hatun was an influential woman who was not her descendant, according to the story, but was very close to Mehmed, her husband's son, who was often advised by her, and whose influence continued during the reign. of Mehmed's successor, Beyazid II .
Available from January 24, 2019
16. Hakan, the Protector
It was Netflix's first original Turkish series. In it, after discovering his links to an ancient secret order, a young inhabitant of modern Istanbul is on a mission to save the city from an immortal enemy. It stars Çagatay Ulusoy and is based on the novel Karakalem ve Bir Delikanlının Tuhaf Hikayesi, written by İpek Gökdel.
Available from December 14, 2018
17. Immortals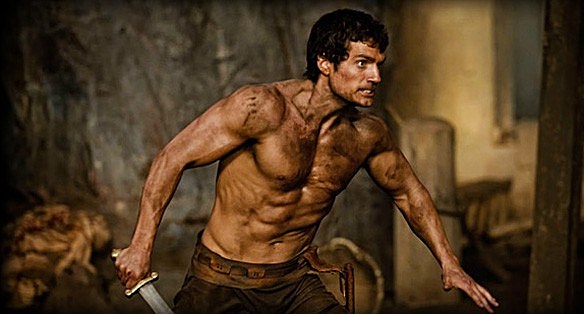 Vampires also come to the Turkish series with Immortals. In it, we meet Mia, a human turned vampire who seeks revenge on Dmitry ( Kerem Bürsin ). A ruthless leader of the vampires looking for an artifact capable of immortalizing him.
18. Wolf
A special operations police unit with risky missions across Turkey faces danger and tragedy at work and home.
19. Crossing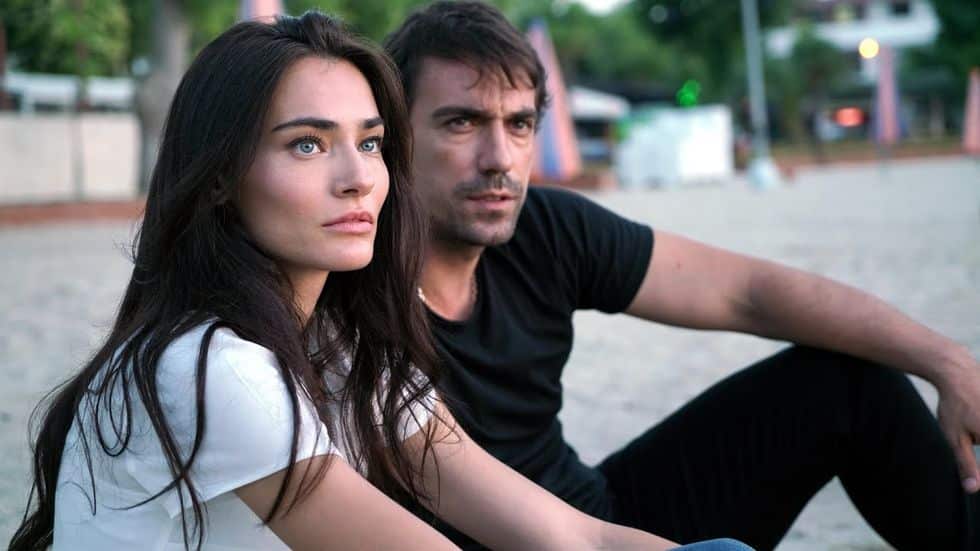 Two wealthy businessmen obsessed with cars cross paths with an idealistic pediatrician. Everything will change completely when love sneaks into their lives.
20. Love Contraband' ('Kara Para Ask')
A cop and a tycoon's daughter deal with the repercussions of a botched robbery when his fiancée and her father are found dead together.
Subscribe to Our Latest Newsletter
To Read Our Exclusive Content, Sign up Now.
$5/Monthly, $50/Yearly