9 Best Liveaboard Trips in Southeast Asia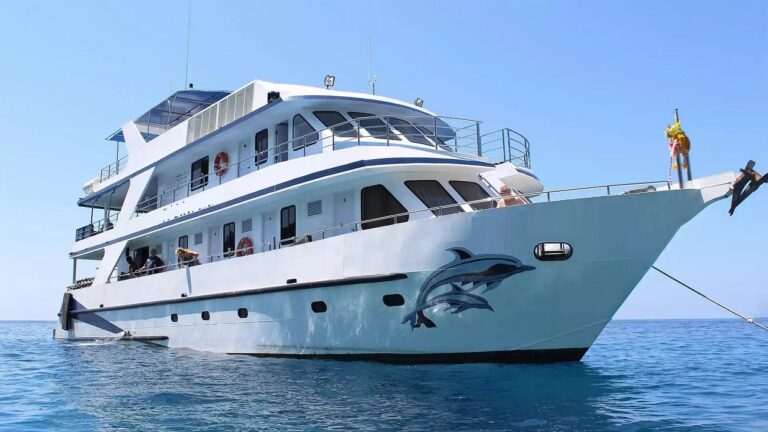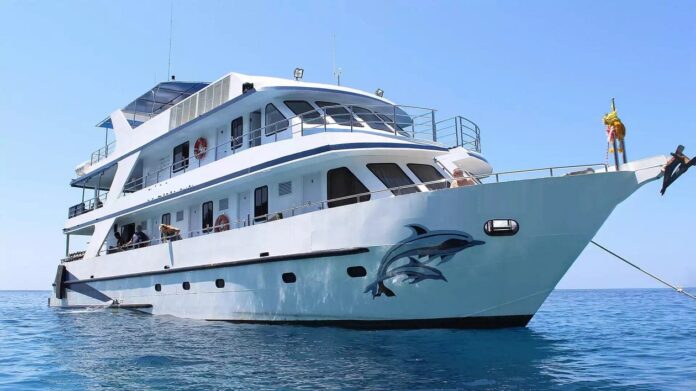 Southeast Asia's waterways are among the most sought-after in the world. Everything you won't want to miss is diving in 100-foot (30-meter) visibility every day and gliding next to a gigantic manta ray while time slows down. Although there are numerous ways to see these pristine seas, one of the greatest is to join a Southeast Asia liveaboard vacation.
You'll be chauffeured around like royalty, taking in everything the area has to offer. Whether your "thing" is macro life or critters larger than you, you'll have the time of your life onboard one of the best liveaboards in the area.
Thailand
The Gulf of Thailand and the Andaman Sea contain some of the most breathtaking dive sites in the world. Some of these locations are located in the vicinity of the well-known Similan Islands and Richelieu Rock. The Similan Islands are renowned for their towering granite formations, underwater pinnacles, and abundance of marine life. Meanwhile, Richelieu Rock attracts pelagics with its vibrant soft corals, sea anemones, and tropical fish colonies.
Thailand is a must-visit if you are searching for some of the most affordable liveaboards in Southeast Asia. Observe the grandeur of these two vessels for yourself.
1. The Junk
The Junk is an enormous, charismatic sailboat that will leave you flabbergasted. This vessel will transport you to the most desirable locations in the waters surrounding Thailand and Myanmar. At the same time, the captain's expertise increases your likelihood of witnessing whale sharks, manta rays, leopard sharks, and blue-spotted stingrays.
This is an excellent option for families due to the snorkelling opportunities and free use of kayaks onboard. The Junk is 33 meters (108 feet) in length and has six cabins for her visitors, providing ample space for both interaction and solitude.
2. The Phinisi
If you are familiar with sailboats, you will recognize the design of a Phinisi schooner, after which "The Phinisi" is named. This classic, awe-inspiring sailing vessel is 34 meters (112 feet) in length and was renovated in 2018, making it one of the most sought-after vessels in Thailand.
If you select The Phinisi, you will dive into Phuket, Koh Phi Phi, Koh Haa, or the Similan Islands. This liveaboard also provides itineraries for exploring Myanmar's stunning and remote Mergui Archipelago. From The Phinisi, you will have the opportunity to observe mantas, whale sharks, leopard sharks, black tips, as well as colonies of barracudas and snappers.
Read More: 10 Best Places to Visit in Thailand
Indonesia
Indonesia is one of the most magnificent destinations on the earth, and as such, it is home to some of Southeast Asia's top liveaboards. Whether you're visiting Komodo National Park or diving in the colourful coral reefs of Raja Ampat, Indonesia will not disappoint. Aside from these two well-known diving destinations, liveaboards in the country also visit distant jewels such as Ambon, Sangalaki, Cenderawasih Bay, and Alor. With such a diverse range of dive locations, the top liveaboards in Indonesia have something for every level of dive.
3. Scubaspa ZEN
Scubaspa ZEN is a luxurious liveaboard designed for scuba divers exploring Indonesia in Southeast Asia. Its distinguishing characteristic is the combination of diving and spa experiences, which allows divers to enjoy both thrilling dives and relaxing spa treatments on the same journey. In fact, the spa facilities onboard offer magnificent views of the ocean.
In addition, this liveaboard provides individualized service with a small guest-to-staff ratio. Guests can indulge in delectable culinary experiences while taking in panoramic ocean views. The exploration is enhanced by cutting-edge diving facilities, such as spacious dive platforms and dedicated camera stations. Scubaspa ZEN is an exceptional option for scuba divers seeking a luxurious and holistic experience in the captivating underwater world of Southeast Asia.
4. MV Mermaid I
If you consider a modern, renovated motor vessel to be the ideal liveaboard, then the MV Mermaid I will be among your preferences. With a length of 28 meters (92 feet) and a recent refurbishment, this vessel will make you appreciate contemporary liveaboards.
The cabins on the MV Mermaid I are designed with the vistas in mind, as the large windows provide a view of the ocean in the morning and evening. Next, the two outdoor platforms offer the chance to soak up some rays while travelling to your next diving destination. Expect to dive vertical walls, deep water trenches, submerged volcanoes, and more while onboard this liveaboard in Southeast Asia, alongside mantas and a vast array of fish species.
5. Samambaia
In Indonesia, the Samambaia is a beautiful traditional Phinisi sailing vessel with modern construction. She is 40 meters long and has seven compartments. This classic schooner's modern touches are what keep divers returning for more world-class diving.
This is the ideal vessel for underwater photography enthusiasts. The cruise director is a photography expert who will lead you to the finest macro sea life in Southeast Asia in order to maximize your liveaboard experience. If you're planning a trip to Indonesia to see Komodo dragons, be sure to schedule their Komodo excursion!
6. Gaia Love
The Gaia Love is a remarkable liveaboard in Southeast Asia that offers extraordinary diving in Indonesia to scuba explorers. It is distinguished by its spacious and exquisite cabins, as well as its meticulously curated dive itineraries to breathtaking locations such as Raja Ampat and Komodo National Park. With a low guest-to-staff ratio, the personalized service provided by the devoted crew ensures a seamless and memorable journey.
Guests can enjoy delicious meals while looking out over the ocean. The resort has state-of-the-art diving equipment, such as large dive decks and places to set up cameras. For longer dives, you can also use Nitrox. The Gaia Love is the best choice for scuba divers looking for a unique journey in Indonesia. It has curated dives, personalized service, and top-notch facilities.
Philippines
Scuba divers will find the Philippines to be a wonderful paradise. Every dive is a treat with over 7,000 islands giving some of the most unique diving opportunities in the world. There are numerous liveaboard diving experiences to select from, including the world-famous Tubbataha Reef in the Sulu Sea (which is only accessible by Liveaboard) and the brilliant coral gardens of Apo Reef. The Philippines is also recognized for its diverse macro life, which includes nudibranchs, sea snakes, and seahorses.
7. Philippines Aggressor
The Philippines Aggressor is a prominent Southeast Asian liveaboard, renowned for its exceptional scuba diving in the Philippines. It is distinguished by its capacious cabins and world-class diving itinerary, which includes famous dive sites such as Tubbataha Reefs Natural Park.
Due to the high guest-to-staff ratio, the crew provides attentive service, ensuring a seamless journey and personalized care. In the capacious dining area, guests can savour delectable meals while gazing at the ocean.
In addition, this liveaboard provides modern scuba diving amenities, such as ample stowage, spacious dive decks, and a camera setup. Nitrox is also available to enhance the experience of scuba diving. Combining exceptional diving, attentive service, and well-equipped facilities, the Philippines Aggressor is the best option for scuba divers seeking an unforgettable adventure in the Philippines.
8. Philippine Siren
This beautiful sailboat made of wood is ready to take you to paradise. The Phillippine Siren is 131 feet long and has eight cabins, so there is plenty of room to meet other divers or have your own space. If you're planning a family holiday, this sailing yacht checks all the boxes on the "family vacation" list. Snorkelling, swimming, getting massages, and a lot more can all be done right on the ship.
From Apo's colourful coral gardens to Tubbataha Reef's secluded atoll, there are numerous dive sites to investigate in the Philippines. Numerous wall, drift, and wreck dives make it a fantastic location for divers of all skill levels. In light of this, the Philippine Siren actively seeks out the finest locations to satisfy their guests. Expect to see everything from microorganisms to whale sharks of immense size.
Malaysia
Malaysia's tropical waters are teeming with distinct marine life, making it a popular diving destination. In contrast, liveaboards have been scarce in this country until recently. Yet, the clear waters of Sipadan Island National Park are renowned for their diversity of marine life and are an irresistible attraction. In addition to colonies of barracuda, additional turtles, and white-tip reef sharks, you may encounter the following species here. In addition, it is possible to observe hammerhead sharks and manta rays in their natural habitat on Layang Layang Island. To maximize your journey, you should consider a live-aboard excursion in Malaysia.
9. MV Phanthip 2 
If you prefer motorized vessels to sailboats, the MV Phanthip 2 is one of the best-motorized liveaboards in Southeast Asia. Despite its reputation for wreck diving, this liveaboard accommodates divers of all skill levels and ensures that their lives are varied and comfortable.
You will be chartered to some of the finest marine life-rich waters our planet has to offer while onboard. You may encounter whale sharks, manta rays, leopard sharks, turtles, Napoleon wrasse, large parrot fish, and nudibranchs, a favourite of macro photographers.
The Best Liveaboards in Southeast Asia
With so many liveaboards in Southeast Asia, it can be difficult to choose which one to reserve for your next vacation. We hope you'll consider these suggestions and join one of the many ships exploring this incredible region. Booking your finest liveaboards in Southeast Asia for your next vacation. 
Subscribe to Our Latest Newsletter
To Read Our Exclusive Content, Sign up Now.
$5/Monthly, $50/Yearly