What Your Sleeping Position Says about Your Personality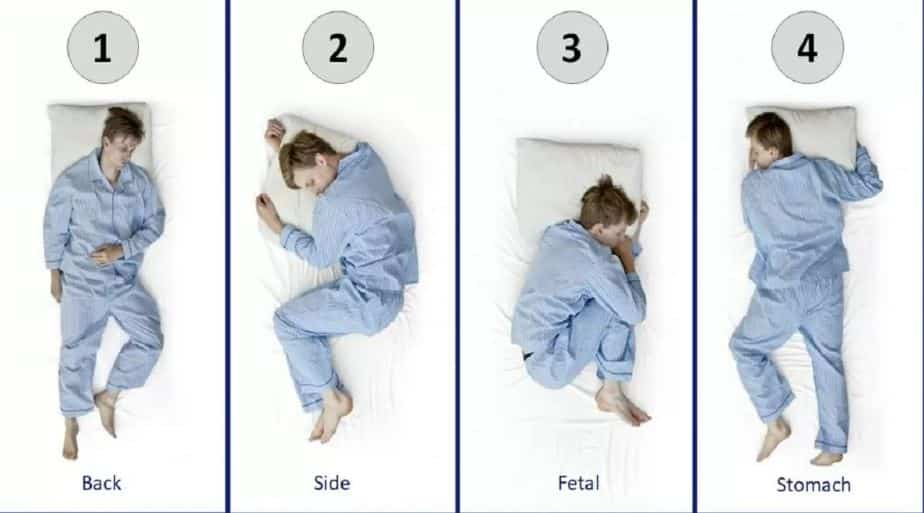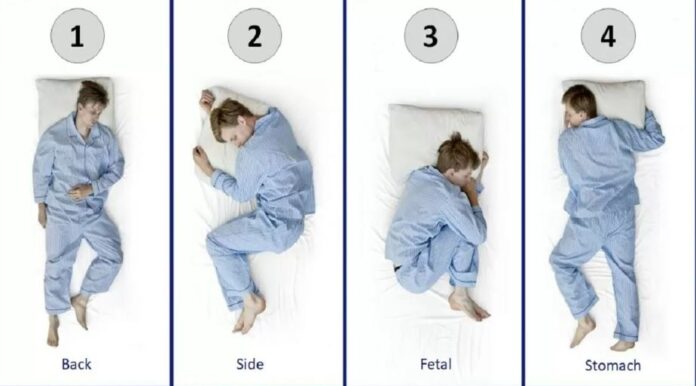 Sleep psychologists and experts from around the world have conducted numerous studies to determine the relationship between our sleeping positions and our personalities. Our subconscious is the driving force behind how we function throughout the day, how we walk, what coffee we order, how we sleep, and so on. We often do not pay attention to how we sleep and simply curl up in our favorite sleeping position. Dunkell did, however, do much pioneering work on the relationship between sleeping positions and personality traits. "The way we sleep is the way we live," sleep researcher Samuel Dunkell writes in his book Sleep Positions.
Sleep science has been instrumental in demonstrating that sleep reveals personality traits such as neuroticism, conscientiousness, extraversion, agreeableness, and openness. According to the European Journal of Personality, the quality of sleep you get this week will most likely influence your personality five years from now.
Let's see what your sleeping position tells us about your personality.
What do your sleeping habits reveal about you?
Ready? Read on to find out what your sleeping positions reveal about you.
Sleeping position: On your back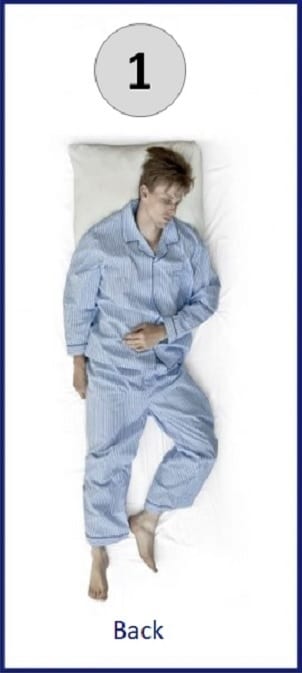 If you sleep on your back, your sleeping personality expresses a desire to be the center of attention. You are a positive person who would enjoy the company of others who share your values. In a crowded room, you are known to have a commanding presence. You do not engage in trivial discussions or things that do not meet your standards or have your back. You have extremely high expectations of yourself and others.
You are more likely to tell the truth than to tell a sugar-coated lie. You work extremely diligently and persistently to achieve your objectives. You lead a structured life and have a success-driven mindset. You really enjoy your-time while lying in bed and imagining your plans becoming a reality.
An independent person may sleep on their back in the royal position. People who sleep on their backs have royal tendencies, such as a 'queen' or a 'king' of day and night. They exude self-assurance, acceptance of the world, and liberation. When compared to other sleeping styles, they are found to be more open-minded and in search of new experiences or sensations.
According to sleep researcher Chris Idzikowsk, sleeping on the back is further classified as soldier position and starfish position. When a person sleeps in a soldier position with their legs and arms straight, they are usually reserved and quiet, but they have high standards.
If you sleep in a starfish position with your arms and legs outstretched, you are a good listener who values friendships and dislikes being the center of attention. They are the type of people who "go with the flow." They are extremely sympathetic and helpful. They are usually found listening to someone else's problems.
If you sleep in a stargazer position with both hands up under your head or pillow, you are a very optimistic person who is very loyal to your loved ones, friends, and family. They are carefree and approach life with a positive attitude.
Sleeping Position: On Your Sides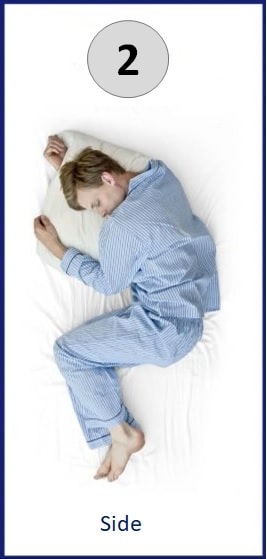 If you sleep on your side, your sleeping personality indicates that you are a calm, dependable, easygoing, active, go-getter, social butterfly type of person. You're always looking ahead. You have no regrets about the past. You are not concerned about the future. You are extremely adaptable to changes and situations. You're always looking for the silver lining. You are acutely aware of your own good and bad qualities, making it difficult to offend you. Even when things are difficult, you always have a smile on your face.
People who sleep on their sides with their arms stretched out are usually longing for a close relationship or connection with someone, but they are also afraid they will not get it. They have a very rational outlook on life. They are also complex beings because they are both open to new experiences and suspicious of others at the same time. They are slow to accept or change their views on other people. They are usually slow to make decisions, but once they do, they stick to their own decisions and thoughts.
People who sleep on their sides with a pillow hugged or tucked in between their legs are found to be extremely helpful people who prioritize relationships over other aspects of life. You want to have a deep bond with your close ones, partner, or family members as much as you want a pillow to hug while sleeping. When sleeping with your significant other, you are most likely to hug them or wrap your legs or arms around them. You are also very nurturing and caring.
According to sleep researcher Chris Idzikowsk's research, people who sleep on their side in the log position with both their legs and arms extended are gullible and open to life experiences. They can usually get along with anyone, even strangers. They have an overly trusting personality.
Natural thinkers are those who sleep on their side with their knees curled up to their stomach and one arm tucked beneath their pillow or against their cheek. You are aware of your emotions, whether they are positive or negative. You accept them and respond accordingly. You appear to have a rough, cold exterior, but on the inside you are an emotional person. You'd also make an excellent partner or friend.
Sleeping position: Fetal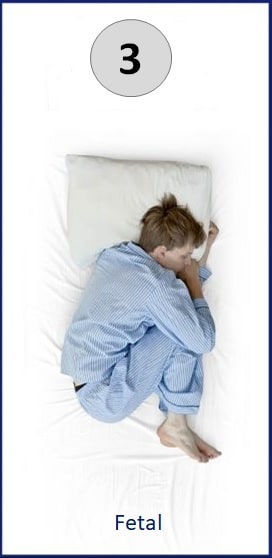 If you sleep in the fetal position, your sleeping personality indicates that you want to be understood and cared for by others. The fetal sleeping position is similar to a baby curling up. Sleeping in a fetal position allows you to disconnect from external problems. You are a guarded individual who does not easily open up. You have a hard time trusting others. They appear tough on the outside but are extremely emotional on the inside.
When one sleeps in a fetal position, they are most at ease around family members or people who have played a significant role in their upbringing. They are a shy, sensitive, innocent, and forgiving individual with a clear conscience. They enjoy activities that do not require them to be around a large number of people. They are mostly seen painting, drawing, writing, dancing, and other forms of self-expression.
Sleep researcher Samuel Dunkell first proposed the fetal sleeping position in the 1970s. He discovered that people who sleep in the fetal position are more emotional and anxious. They are typically stiff and closed off to experiencing life on the go. People who slept in the full-fetal position expressed feelings of abandonment in their waking lives during studies. Chris Idzikowsk, a sleep researcher, has also observed that people sleeping in a fetal position are shy around new people or new settings, but with the right company, they can quickly relax.
Sleeping position: On your stomach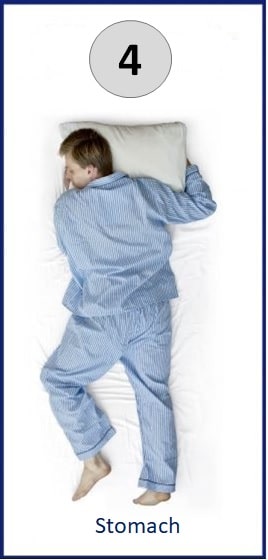 If you sleep on your stomach, your sleeping personality indicates that you are a risk-taker, adventurer, high-spirited, problem-solver type of person. You are discovered to be effective at leading or advising others. To stay energetic and recharged, you prefer sleeping for at least 8 hours.
You are a friendly person who can come across as cold or rude at times. You are constantly avoiding conflict. You will seek the middle ground between any two extremes. You are a social butterfly who enjoys being pampered. When you're at your best, you exude a friendly, warm vibe. However, handling criticism is not your strongest suit because you are your own worst critic, so hearing it from others makes you uncomfortable.
People who sleep on their stomachs, according to sleep researcher Dunkell, are compulsive, impulsive, anxious, and rigid. They are discovered to be lacking in confidence or to be suppressing insecurities about themselves. According to studies, people who sleep on their stomach are more likely to work in management, banking, or accounting.
If a person sleeps on their stomach with their hands on or around the pillow and their head turned to one side (either left or right), this is known as a freefall or skydiver position. They have a free-spirited, playful personality and are always up for an adventure. They don't mince words, and as a result, they can come across as brash at times, especially when criticized or confronted with extremes. According to sleep researcher Chris Idzikowsk, freefall sleepers are social butterflies.
Did you enjoy discovering your sleeping personality types?
It should be noted that no one sleeps in the same position their entire life. Our subconscious picks up new traits or sheds old habits as we grow older. We evolve as individuals, learning new things about ourselves and changing mindsets, so one may find themselves sleeping in a combination of two or more sleeping positions. They could indicate that you embody characteristics of various sleeping personality types. Stay tuned for more personality tests like this.
Apart from this, if you are interested, you can also read Entertainment, Numerology, Tech, and Health-related articles here: Highest Paid CEO in India 2022, Highest paid athletes 2022, My5 TV Activate, Kissmanga, WPC18, WPC16, Highest Paid CEO 2022, Grey's Anatomy Season 19, WPC15, Alexa.com Alternatives, The Resident Season 6, Kraven The Hunter, One Punch Man season 3, The Resident Season 5, Yellowstone season 5, Ozark season 4 part 2, PUBG Redeem Code, Is Windows 11 Free, KProxy, How to play Xbox Games on PC, Ozark Season 5, How to cancel YouTube TV, Churchill Car insurance, The Rookie Season 5, Downloadhub, Ssr Movies, 7starhd, Movieswood, How to Remove Bookmarks on Mac, Outer Banks Season 4, How to block a website on Chrome, How to watch NFL games for free, DesireMovies, How to watch NFL games without cable, How to unlock iPhone, How to cancel ESPN+, How to turn on Bluetooth on Windows 10, Outer Banks Season 3, 
6streams, 4Anime, Moviesflix, 123MKV, MasterAnime, Buffstreams, GoMovies, VIPLeague, How to Play Music in Discord, Vampires Diaries Season 9, Homeland Season 9, Brent Rivera Net Worth, PDFDrive, SmallPDF, Squid Game Season 2, Knightfall Season 3, Crackstream, Kung Fu Panda 4, 1616 Angel Number, 333 Angel Number, 666 Angel Number, 777 Angel Number, 444 angel number, Bruno Mars net worth, KissAnime, Jim Carrey net worth, Bollyshare, Afdah, Prabhas Wife Name, Project Free TV, Kissasian, Mangago, Kickassanime, Moviezwap, Jio Rockers, Dramacool, M4uHD, Hip Dips, M4ufree, Fiverr English Test Answers, NBAstreamsXYZ, Highest Paid CEO, The 100 season 8, and F95Zone. 
Thanks for your time. Keep reading!
Subscribe to Our Latest Newsletter
To Read Our Exclusive Content, Sign up Now.
$5/Monthly, $50/Yearly