Implementing an Effective Social Media Marketing Strategy: Step-by-Step Guide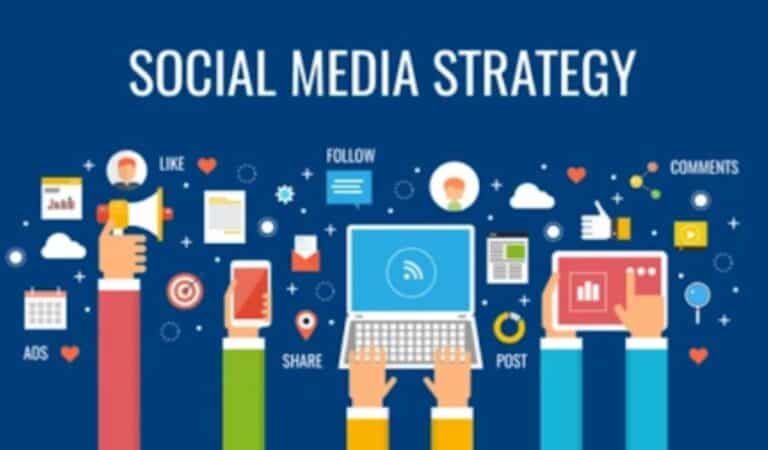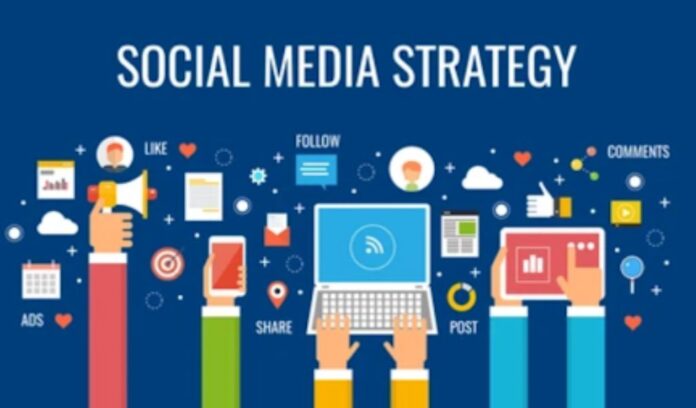 Have you ever wondered how social media marketing can take your business to the next level, allowing you to connect with your target audience more effectively? If you're still unsure about how to approach social media, don't worry. In this blog, we will discuss everything you need to know about developing a social media marketing strategy from start to finish. By following these tips and step by step guide, you'll be able to create a comprehensive plan that aligns with your business objectives, engages your audience, and maximizes your return on investment. Let's get started;
Importance of Social Media Marketing Strategy in the Digital Age
With billions of users actively engaging on various social media platforms, it has become imperative for businesses to utilize these channels to reach their target audiences effectively. In this regard, social media marketing strategy has become a game-changer for businesses of all sizes and industries. 
Here's why:
Increased Brand Awareness
Social media offers an effective way for businesses to showcase their products or services while building a loyal following. A strong social media presence can help businesses reach a wider audience and boost brand awareness. 
Better Customer Engagement
Social media platforms enable businesses to engage with their customers in real-time. By providing prompt responses to their queries and feedback, businesses can improve their customer satisfaction, build trust, and strengthen their brand reputation.
Compared to other traditional marketing channels, social media advertising is cost-effective and provides a higher return on investment (ROI). By analyzing user interests, demographics, and behaviors, businesses can create personalized ads that effectively reach their desired audience.
Insights for Informed Decisions
Social media platforms provide businesses with valuable insights on their target audience's preferences, behaviors, and demographics. Businesses can use this data to make informed marketing decisions and improve their overall social media strategy.
Increased Website Traffic
By sharing valuable content and providing website links on social media platforms, one can increase the number of visitors to a business's website and improve their search engine rankings, thus enhancing their online presence and thus website traffic.
By implementing a well-planned social media marketing strategy, businesses can gain a competitive advantage over their competitors. By understanding their competitors' social media presence and offering more value to their customers, businesses can differentiate themselves and gain a larger market share.
Thus, social media marketing strategy has become a necessity for businesses in the digital age. By utilizing social media platforms, businesses can gain a competitive advantage over their competitors.
How to Implement Social Media Marketing Strategy: A Step-by-Step Guide
For businesses, social media is an essential tool for reaching and engaging with their target audience. However, just having a social media presence is not enough. To truly succeed, you need an effective social media marketing strategy on TikTok, Instagram, Facebook or other social media platforms where your target audience hangs out the most.
Implementing a social media marketing strategy may seem daunting, but it's not rocket science. So, now we'll take a step-by-step approach to help you develop an effective social media marketing strategy.
Step 1: Set Clear Goals & Objectives
Your social media marketing strategy should be built on clear and specific goals and objectives. First decide what you want to achieve such as, want to increase brand awareness, want to drive more traffic to your website, or want to generate more leads and sales. It's important to make sure your goals are realistic, measurable, and aligned with your overall business objectives. Setting SMART goals is the secret to turning your dreams into reality. 
S

: Specific

M

: Measurable

A

: Achievable

R

: Relevant

T

: Time-bound
Be clear about what you want to achieve, track your progress, make sure your goals are realistic, ensure they matter to you, and set a deadline to stay on track. 
Step 2: Define Your Target Audience
The success of your social media marketing strategy is largely dependent on how well you understand your target audience. Take time to define your ideal customer and create buyer personas that include demographic, psychographic, and behavioral information. This will help you create content that resonates with them and tailor your social media messages and
Step 3: Choose the Right Social Media Platforms
It's important to choose the right social media platforms based on your specific audience and objectives. Start with the most popular platforms such as Instagram, Facebook, Twitter, and LinkedIn, then narrow down to a few that best suit your target audience.
Step 4: Create an Effective Content Strategy
Social media marketing is all about content. You need to create content that engages your audience and encourages them to share and interact with your brand. Develop a content strategy that includes topics that resonate with your audience, the tone of voice, and the types of content such as videos, images.
Step 5: Build and Optimize Your Profiles
Once you've chosen the right social media platforms, it's time to build and optimize your profiles. This includes creating a profile that has a cohesive brand message, clear profile picture and cover photo, and an engaging bio. Make sure your profile is complete with all the necessary information that your audience needs to know about your business. Also, optimize your posts for each platform to ensure they are properly formatted for maximum visibility and engagement.
Step 6: Engage with Audience
To make your social media marketing strategy a success, it's essential to interact with your audience. This includes answering comments, mentions, and messages in a timely and pleasant yet professional manner. 
Step 7: Utilize Social Media Advertising
Organic social media activity may not be enough to achieve your goals. Social media advertising allows you to reach a larger audience and target specific demographic groups and interests. Plan and execute a social media advertising campaign that aligns with your business objectives and target audience.
Step 8: Measure and Analyze Results
Measuring and analyzing your social media activity in terms of engagement, reach, followers, and conversions is crucial for determining the success of your strategy. Use relevant social media tools and analytics to track your progress and adjust your strategy based on your data insights.
Step 9: Adapt, Learn & Grow
The world of social media is constantly evolving, and staying adaptable is crucial for success. Embrace the mindset of continuous learning and growth as you implement your social media marketing strategy. Be open to experimenting with new ideas, strategies, and tools. Monitor the performance of your campaigns, analyze the data, and identify areas for improvement.
Step 10: Stay Updated on Industry Trends
To remain competitive and relevant in the ever-changing landscape of social media marketing, staying updated on industry trends is essential. Keep a pulse on the latest developments, emerging platforms, and shifts in user behavior. Follow thought leaders, industry experts, and reputable sources to gain valuable insights. Attend webinars, conferences, and networking events to expand your knowledge and stay ahead of the competition.
Thus, in the vast world of marketing strategies, mistakes and setbacks can occur, and new opportunities may arise. The key is to remain flexible. Social media has revolutionized the way businesses promote themselves online. In today's digital age, having a social media presence is essential for any business to stay relevant and competitive. However, simply having a presence on various social media platforms is not enough anymore. To gain traction and achieve success, you need to implement an effective social media marketing strategy.
Concluding Remarks
In conclusion, implementing an effective social media marketing strategy for your business can be a game-changer in today's digital world. By following the step-by-step guide we've provided, you can create a solid foundation that will maximize your online visibility and engagement with potential customers. Remember to keep your target audience in mind and always measure your success to make informed decisions when adjusting your strategy. Good luck and thanks for reading!