Best Neighborhoods to Stay in New York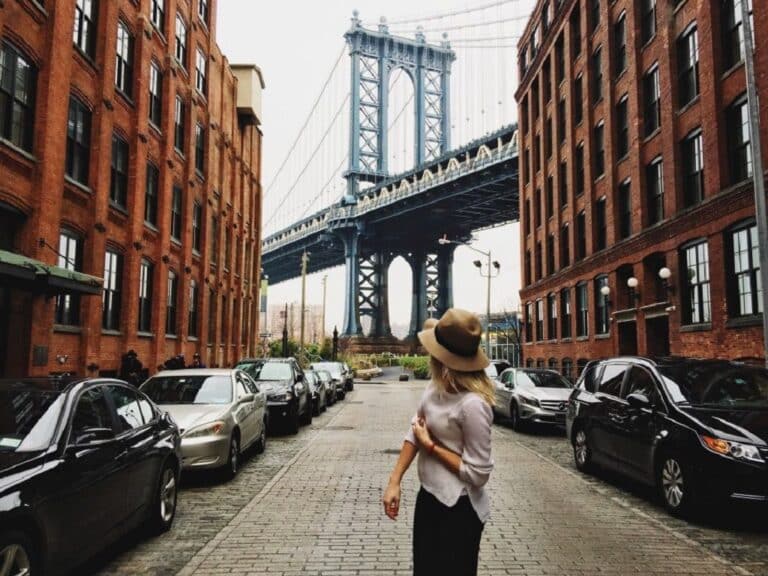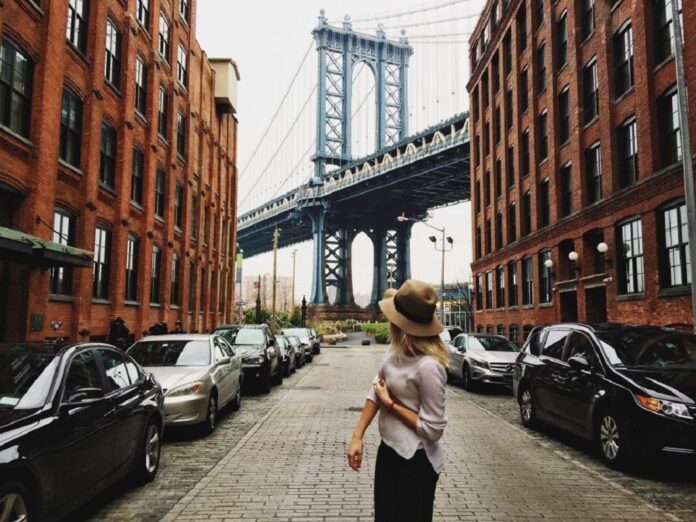 New York City is well known as a financial and cultural center of worldwide relevance. It is the most populated city in the United States and sits in the largest urban area in the world, the New York Metropolitan Area.
New York is also one of the most exciting cities in the world, attracting many visitors from all around the globe. This makes it one of the most visited metropolises in the world today.
Although the Covid-19 pandemic has had a massive impact on global tourism, new data is showing a new resurgence in arrivals, repositioning New York as a hugely popular destination. According to 2022 statistics, 56 million visitors are expected to arrive in  New York this year – a significant growth compared to the previous two years, albeit still short of pre-pandemic figures.
These numbers come as no surprise since New York has many attractions to offer visitors – from strolls through the Central Park on a sunny day, to visits to the Statue of Liberty, the Brooklyn Bridge, Little Italy, and Chinatown.
Beyond these classic attractions, the city has plenty to offer for tourists looking for an authentic New Yorker experience; like the New York Food tour, which is an original and fun way to get an insight into the local culture by sampling its traditional dishes.
The New York food tour provides travelers with an amazing experience, tasting the most representative dishes of different neighborhoods to get a full picture of the culinary diversity that characterizes New York City.
In fact, food tours are a major trend in the tourist sector, since they combine two activities that are nearly universally beloved: traveling and eating. In the United States, the trend started with a Chicago Food Tour and kept growing to develop activities for a number of different cities.
Nowadays, nearly every city with a strong tourist trade offers a food-related activity for visitors, from the Food tour Chicago to almost any conceivable destination in the U.S.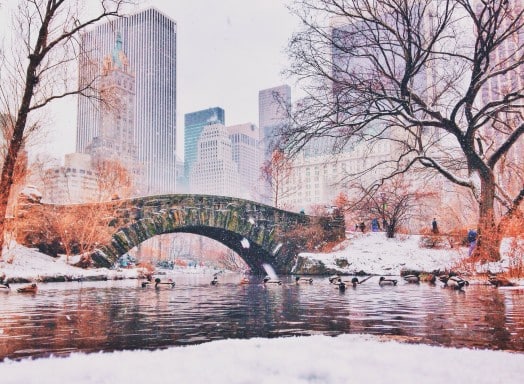 Where to stay in New York?
One of the most frequent questions among first-time visitors to New York City is where to stay. The answer to this question depends on what you are looking for.
New York has many different neighborhoods, all of which can provide a completely different experience for visitors who are passing through.
If you are considering traveling to New York for the first time, read on to get a feel for the many different New York neighborhoods and what to expect if you decide to stay in any one of the city's five boroughs (Brooklyn, Bronx, Manhattan, Queens and Staten Island) and 59 community districts.
No matter in which neighborhood you are in, New York locates businesses from all the growing industries, so you won't have any trouble if you need anything during your trip. For example, if you want to rent a car, many businesses offer affordable prices and different addresses in NY that can help you save time. If you break your phone but still want to take photos of this amazing city, you can go to the nearest repair shop, where professionals will fix your phone immediately and prevent you from wasting time.
Let's look at some NYC neighborhoods and what to expect from them.
1. Flatiron
The Flatiron District stands out within Manhattan because it is strategically located near Central Park, Lower Manhattan, and Midtown, as well as two large green areas, which can be a blessing when you are staying in the concrete jungle of New York.
Madison Square and Union Square are very beautiful parks, separated by just a few blocks and surrounded by amazing bars, coffee shops, and restaurants.
The Flatiron District has several accommodation options suitable for all kinds of budgets.
2. Lower Manhattan
Lower Manhattan is a commercial area containing dozens of office buildings and classic New York City attractions.
Staying in Lower Manhattan provides travelers with easy access to Brooklyn and, of course, the rest of the island of Manhattan.
In addition, visitors can enjoy fantastic local museums, such as the Museum of Ice Cream, the Tenement Museum, and the Museum of Chinese in America (MOCA).
Budget accommodation is available in the area, making it accessible for most visitors.
3. The Upper West Side
If you are traveling with your family, one of the best areas to stay is undoubtedly the Upper West Side of Manhattan.
This area borders Central Park, providing a green oasis for children to enjoy, and many claims it is one of the calmest neighborhoods in the city.
Beyond its playgrounds and parks, the Upper West Side has a wide range of interesting stores, bars, and restaurants to enjoy, providing the perfect combination.
Another benefit of the district is its excellent subway connections, making it easy to navigate the city.
The Upper West Side is also home to one of the most exciting museums for kids: the American Museum of Natural History.
Accommodation prices run the gamut from budget to luxury options.
4. West Village
If you are fond of brownstones and long strolls through picturesque streets, the West Village is the place for you.
It has some of the most beautiful streets in the city, with appealing cafés on every corner, as well as jazz clubs and sophisticated restaurants.
The Village typically attracts musicians and artists, as well as younger generations who are drawn to its vibrant atmosphere.
Accommodation is not cheap, but some affordable options are available here.
5. Chelsea
Last but not least, Chelsea is the perfect choice for city lovers looking for full-time excitement.
The neighborhood has so many stores, restaurants, bars, galleries, cafés, and clubs to explore that it would take a lifetime to visit them all.
These days, Chelsea has become the neighborhood of choice for visitors looking for the best nightlife in the city.
The district also has many green spots that are worth a visit. From the High Line – a park built 30 feet above street level, on a historic rail line – to the Chelsea Waterside Park, you can relax while enjoying a rare green landscape in the middle of the city.
To conclude, New York is an amazing city, with so many things to do that multiple trips are required to fully appreciate its beauty. Choosing the right place to stay is a key factor to guaranteeing an amazing and unforgettable experience in town. Fortunately, many different neighborhoods around town have openings that are sure to satisfy every visitor's expectations.