7 Must-Visit Places in New York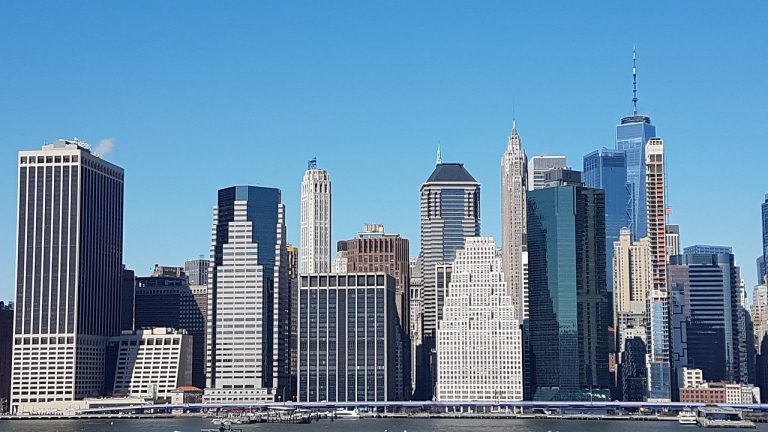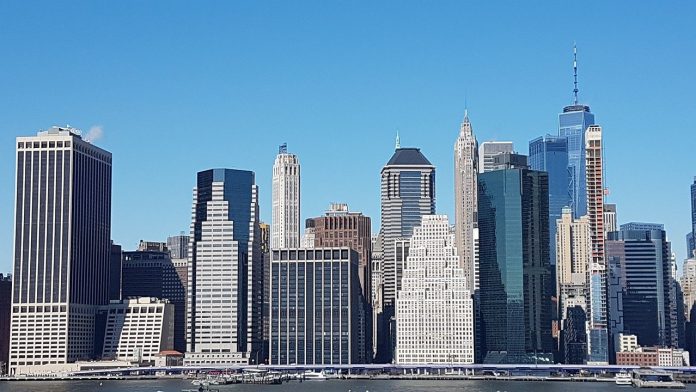 New York is one of the most iconic places in the USA, with New York City playing a special role all over the world. It is usually the top place people mention when they talk about the US, with Hollywood movies further emphasizing its relevance. Even when you watch your favorite sitcoms using your Cox cable packages, many of them are based in New York, like Friends, How I Met Your Mother, and Sex and The City.  
Therefore, New York is on the bucket list for both domestic and foreign tourists. It has something for everyone, with ample resources for nature lovers, history buffs, art aficionados, and regular tourists. While New York City itself has numerous places you can visit, there are also a few wonderful attractions in the state as well. So, before you make your trip, do your research and see what you would be interested in. Here are a few places you must visit to enjoy the New York experience.  
The Catskills 
This rugged countryside has a lot to offer. You can enjoy the scenery here, with its beautiful hills and serene lakes. Here, you can do various activities like hiking, bicycling, and canoeing. In addition, this place sees a lot of snow in the winters, so you can even ski here at one of the many luxurious ski resorts.  
If you want a more laid-back experience, there are numerous spas and resorts in the Catskills, with some great views and facilities for you.  
Central Park 
Central Park is a welcome reprieve of greenery and nature in the middle of the city. In addition, it has a number of attractions, such as the Central Park Zoo and the gorgeous Bethesda Fountain. In addition, Central Park has a beautiful lake with ducks and even turtles.  
All of this makes Central Park a must-visit place in New York City, especially with your family. You can grab some food from the numerous stalls and restaurants around, and have a lovely picnic here.  
Ellis Island & the Statue of Liberty 
Of course, the Statue of Liberty was going to make an appearance on this list. While this may seem like a typical tourist activity, it is something you must do when you come to New York. Taking the ferry to Ellis Island and then exploring the statue is quite a fun experience.  
After all, the statue represents freedom and liberty, and traveling for fun is the perfect way to express your freedom. It is also a great feat of history and engineering, so is a worthwhile tourist attraction.  
Lake Placid 
This famous winter resort has hosted the Winter Olympics twice, in 1932 and 1980. It is an extremely scenic place, with a myriad of winter sports and beautiful hills around. It is one of the most gorgeous places in the state throughout the year and has a number of shops and restaurants around as well.  
The best part is that there are winter sports facilities for all age groups and levels here, so anyone can have a great time. Whether you're a rookie skier or someone who regularly hits the best slopes in the country, Lake Placid is ideal for you.  
The Metropolitan Museum of Art 
This museum, more commonly known as The Met, is the site for the annual Met Gala, where celebrities show off truly avant-garde fashion set to a particular theme. This museum has a rich history, with top-rated artwork from all over the world, along with sections dedicated to fashion history.  
If you're an arts or fashion buff, you must come by The Met and take in a few exhibitions. The museum usually has some stellar shows on offer, and its fashion section, The Costume Institute is particularly well-known, with some iconic pieces on display.  
The Guggenheim Museum & The Museum of Modern Art 
These two museums are perfect for modern art buffs and are both well worth the visit. The Guggenheim's architecture itself is a wonder, while MoMA always has some amazing exhibits on show. The former was designed by Frank Lloyd Wright and is a unique structure like no other.  
Both these museums have pieces by famed artists like Picasso, Kandinsky, Cezanne, Magritte, Dali, and Chagall. You should take time out and plan visits to both these places to truly polish your modern art knowledge.  
Times Square 
Times Square is an obvious part of this list due to its sheer iconography. Even though locals may talk about the crowds and everything there, it is still one of the most frequented tourist destinations all over the world.  
Just drop by here for half an hour or so to take in the lights and be part of the quintessential New York City experience.  
To sum up, there's a lot you can do if you're visiting New York. There is something for everyone here, so you can have the time of your life.  
 Apart from it, you can read more entertainment and Tech articles here: Avocado Calories, Bear Grylls net worth, Rihanna net worth 2021, Dry white wine, Highest Paid CEO, The 100 season 8, Sundar Pichai net worth, Legacies Season 2, Grimes net worth, Oscar Isaac height, Arnab Goswami Salary, Bhushan Kumar net worth, Prabhas wife name, Konosub season 3, Good Omens season 2, F95Zone, how to change MSI keyboard color, Microsoft Office Suite, how to block subreddits, How to Share Netflix Account, how to change Twitch name, The Last Airbender 2, Sherlock Season 5, Homeland cast, Now you see me, Love Alarm season 2, Young Justice season 4, Shield Hero season 2, Salvation season 3, the feed season 2, Taboo season 2, Jack Ryan season 3. 
Subscribe to Our Latest Newsletter
To Read Our Exclusive Content, Sign up Now.
$5/Monthly, $50/Yearly