8 Health Tips for The Next 8 Years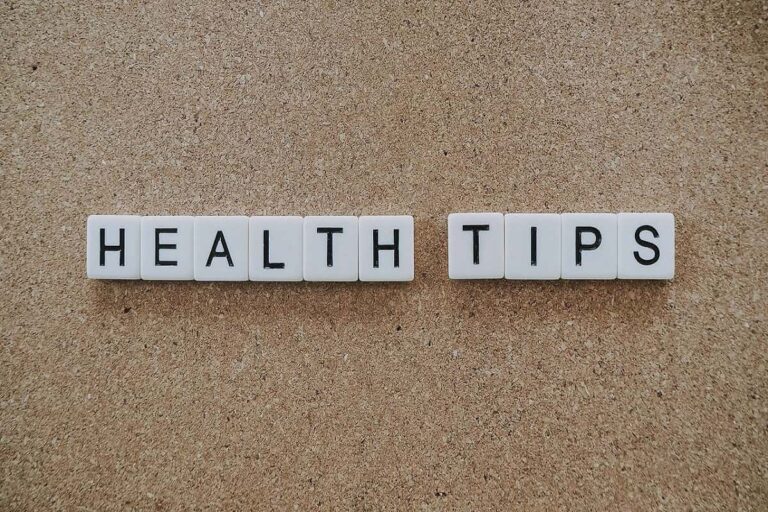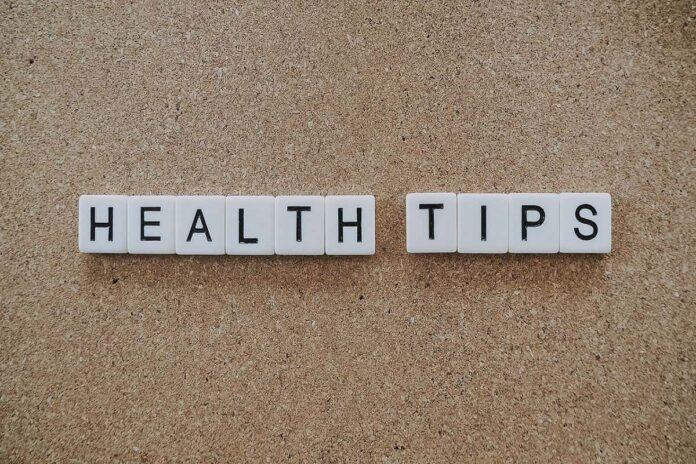 Advancements in science and technology have helped the health and fitness industries boom in popularity since the turn of the century.
People have become increasingly aware of the benefits they can derive from living a healthy lifestyle, both from a physical and mental perspective.
However, given the demands placed on our time by work and home life, it is not always easy to adhere to the elements that comprise such a regime.
With that in mind, we offer up eight easy-to-follow health tips that should keep you on the straight and narrow between now and the end of the decade.
Eat healthy food
While convenience or junk food makes your life easier by saving time, it is fair to say that they are not always the healthiest options you can consume.
Heading down this route is a recipe for disaster, potentially causing issues such as heart disease, diabetes, weight gain and other health problems.
By sticking to a diet containing a balance of vegetables, fruit, whole grains, fish and healthy fats, you give yourself the foundation to enjoy better health.
Stay hydrated
An extension of the dietary advice is the need for people to ensure that they consume the requisite amount of fluids to keep their body hydrated each day.
Drinking around eight cups of water per day provides several different benefits, all of which can have a significant impact on your physical wellbeing.
Staying well hydrated also enhances the benefits of fitness activities, and helps to flush negative toxins out of your body.
Maximise your training
Numerous research studies have shown that undertaking regular exercise can have a significant impact on your physical and mental wellbeing.
To maximise your training, it is imperative to create a structured program that incorporates a blend of cardiovascular and strength building exercises.
Taking the best pre-workout supplements is a great way to support your efforts, helping you power through your training and aiding the rest and recovery process.
Embrace the outdoor life
Another key factor towards living a healthy lifestyle is to head into the great outdoors and fully embrace what Mother Nature has to offer.
Normal daily life can be stressful, so it makes perfect sense to take the opportunity to get away from it all in the countryside or at the seaside.
Even just a few hours spent in these types of environments can make a massive difference to your physical and mental wellbeing.
Optimise your sleep
Millions of people worldwide struggle to get the optimum amount of sleep, particularly those whose days are packed with home and work commitments.
Generally speaking, adults should get around 7-8 hours' sleep per night to ensure they can cope with whatever life throws at them the following day.
To give yourself the best chance of getting enough rest, make sure you optimise your sleep environment with a good quality bed and a quiet environment.
Look after yourself
Are you the type of person who always puts others first? While it is an admirable quality to possess, it's imperative to ensure you also look after yourself.
No matter how busy you are, always make sure that you build personal time into each day. This can be simply having a bath, listening to some music or other relaxing activities.
Do not feel that you are being selfish by doing this as you will ultimately put yourself in a better mindset – one where everyone close to you benefits.
As we have just alluded to, good health is a much about a healthy mind as it is a healthy body, and socialising plays a key role in achieving this.
Many people often neglect their social life, which can lead to them losing touch with family members or friends they were previously close to.
Even socialising occasionally can make a big difference to your mental wellbeing, so make sure that you stay connected with your social circle.
Don't worry about small stuff
Many people dream about living their lives in less stressful way, but struggle badly to let go of even the smallest problems.
In these instances, it is worth remembering that worrying creates anxiety and is unhealthy. It is a counterproductive and useless emotion that accomplishes nothing.
Whenever worry strikes, ask yourself what you can do it remedy the issue and take action. By being proactive, you will remove worry from the equation.
The final word
Our eight health tips should provide you with a solid base to live a healthy and rewarding life over the next eight years and beyond.
Always remember that good physical health contributes to mental wellbeing, so make sure to pay heed to both elements as you progress through life.