How To Dress For An Hourglass Figure: A Comprehensive Guide
Do you have shoulders and hips of proportional width and a defined waist? Congratulations, you are a hunky hourglass!
Hourglass body shape is almost every woman's dream. If you have already got it, you are one of the lucky ladies who can flaunt her killer curves in full swing and be the showstopper. However, you want to make sure that you don't draw attention to the wrong places. So, you must look for styles that accentuate your waist without adding extra volume to your hips or bust.
When dressing for an hourglass figure, the key is to opt for lighter fabric and avoid bulky and boxy styles in designer dresses from the top fashion house.
Keep reading to know the expert tips and ideas on how to highlight your hourglass figure in a perfect way!
WHAT IS AN HOURGLASS BODY SHAPE?
Women with an hourglass figure have the same measurements at the bust and hip area with a particularly well-defined waist. It is envisioned as an "ideal" feminine body type.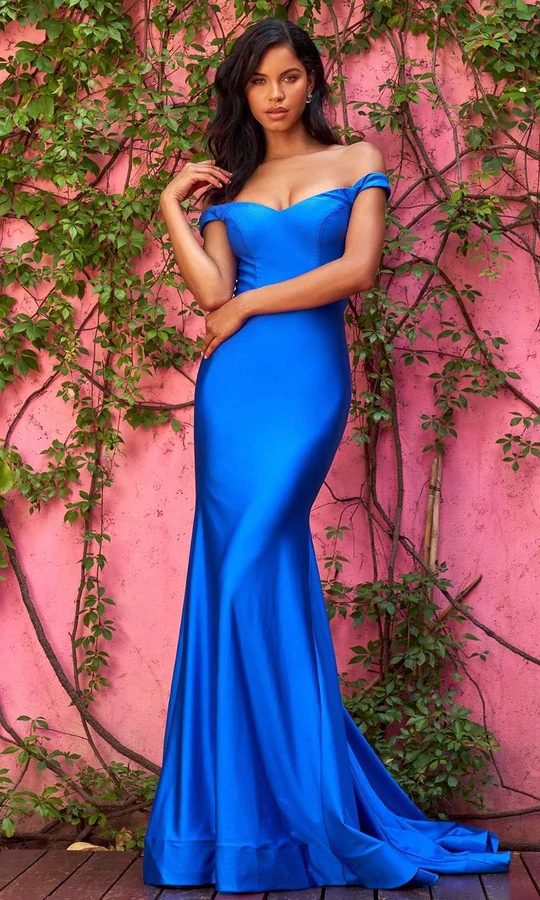 Here are some characteristics to identify with an hourglass shape:
You have shoulders and hips of proportionate width.
You have a narrow waist.
You have a larger bust
You are curvy
Note: Hourglass is not just one body type. You can be pear-shaped, apple-shaped, rectangular, or inverted triangles based on the measurements of your hips, bust, and waist. For each body type, there are special designer dresses that fit like gloves and flatter overall personality. Read the detailed guide here to find out!
TIPS TO DRESS FOR AN HOURGLASS BODY SHAPE
#1. Balancing Out Is The Key
When you are dressing up for your body shape, it is important to maintain a natural balance. Your outfit should flow naturally on your curves. Thus, avoid dresses that are top-heavy or bottom-heavy.
For your hourglass body shape, we suggest you choose body-fit silhouettes, as they will fit right on your waist while balancing your shoulders, bust, and hips. Besides, two-piece dresses are a great choice for you to appear flattering.
#2. Define The Waist
Hourglass's body already has a well-defined waist, and it's beyond doubt! So, to bring out the balanced proportions of your body, you should doll up in a dress that accentuates your waist.
In the case of flowy dress styles like a-line or fit & flare, you can wear a belt to highlight your waist. Plus, it adds a little more glam to your outfit and makes it look nicer. On the other hand, a straight-cut dress will hide your waist, taking away the chance to flaunt your beautiful curves.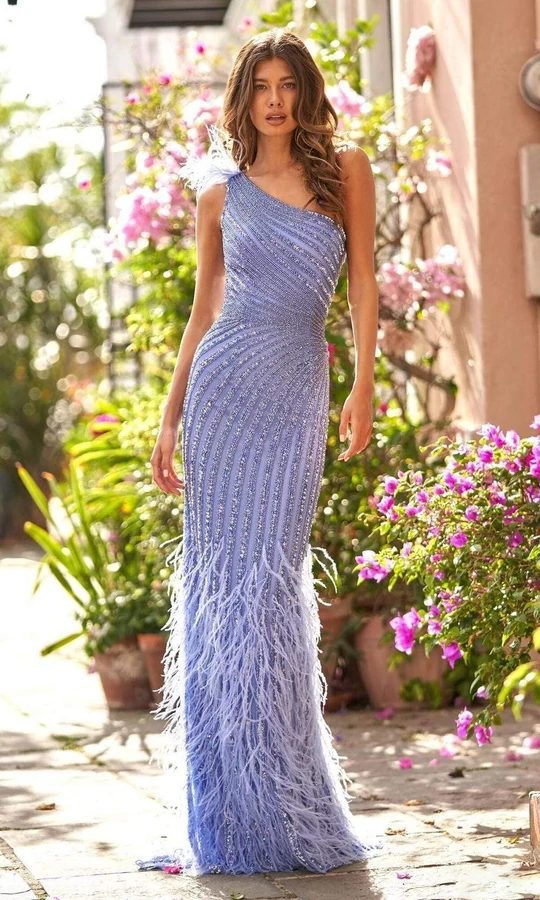 #3. Look For Dark Dress Colors
Dress color also plays a big role in making or breaking your look. Though light and pastels shades are not disapproved, you should look for dark colors in evening dresses to draw attention to your waist.
Solid black and navy are the best dress color options for women with an hourglass figure. They will create an illusion of balanced body proportions while enhancing your whimsical waistline.
What To Wear If You Have An Hourglass Body Shape?
Now that you know what to take into consideration while decking up your hourglass body shape, it will be easy for you to find your dream dress. Fascinated much? Let's add wings to your fascination with our expert dress ideas and suggestions that will complement your hourglass figure and make you look as pretty as a picture.
Necklines
When picking the evening gown or dress, make sure that its neckline flatters the natural silhouette of your hourglass figure. It should not add unnecessary volume to your shoulders and busts, such as in the case of a jewel or high neckline.
Plunging and wider necklines like scoop or sweetheart are best to show off your bust. If you wish for a show-stopping look, you can seize a dress with an off-shoulder neckline and flaunt it with confidence.
Some of the other flattering neckline styles for an hourglass figure include v-neckline and square.
Sleeves
Yes, the style of dress sleeves also matters when you want to look at your best.
Want to draw attention to the best parts of your hourglass shape? If yes, fitted sleeves are your answer. They follow the natural curves of your body, making it look more flattering than before. Just make sure the sleeves are simple with less or no embellishment!
If you have already set your eyes on enhancing cap or bell sleeves, you can balance the extra volume out on your bottoms to look flawless.
Silhouettes
As already mentioned, the best silhouettes for an hourglass body shape are those that sit snug to your waist.
In other words, form-fitting dresses such as a sheath, mermaid, and trumpet outline your body down to the hips, giving you the look of your dreams. Above all, they add up the feminine vibe, romantic spirit, and ability to flaunt your sweet curves. What else a fashionista would ask for!
Pro Tip: You can snap up exclusive mermaid, trumpet, and sheath dresses from the Sherri Hill Couture collection to stay at the frontline of trends.
What To Avoid?
Being aware of "what not to choose," can help you narrow down your options and make your shopping experience more fun.
Here is a list of things that you should steer clear of when buying designer dresses on sale:
Avoid oversized or baggy clothes.
Avoid too closed necklines that add extra volume to shoulders or bust.
Avoid dresses with extra fabric at hips or bust.
Avoid embellishments or pockets in the hip or shoulder area.
Avoid heavy prints or found around the bust area.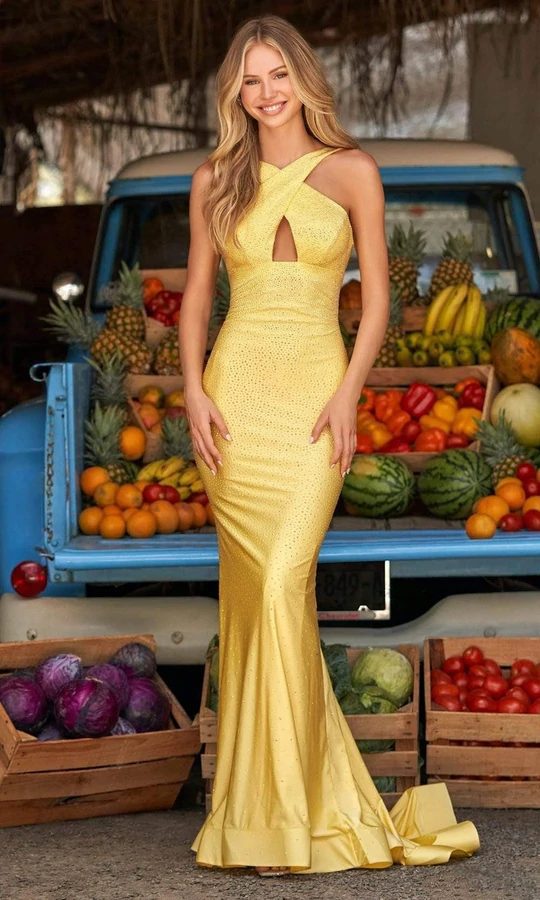 Takeaway
Lucky are those women who have an hourglass figure! However, to doll up yourself in a perfect way, you should follow all the "do's and don'ts" mentioned above.
We hope our guide to dressing for an hourglass body shape will help you make the right decisions when you'll be shopping and styling designer dresses for special occasions. After all, anyone can look mesmerizing with the right tricks and tips!
If You've Got It; Flaunt It!
Subscribe to Our Latest Newsletter
To Read Our Exclusive Content, Sign up Now.
$5/Monthly, $50/Yearly