Study Abroad for Free: Top 10 Countries with No Tuition Fees
Listen to the Podcast:
Did you know which Countries with no tuition fees? Certain universities in some countries will let international students attend for free in 2023. There are also universities with relatively cheap education costs.
As university fees continue to rise in many parts of the world, you might think that getting a degree that is recognized in your home country or abroad is impossible without a four- or five-figure budget or a scholarship. You'll be happy to know that this isn't always true. There are a lot of places in the world where students can study abroad for free or for a very low price. Just look in the right places. Below is a list of countries that give low-cost or free tuition, along with information on who is eligible and what (low) fees you can expect to pay. 
Typical Cost of College Around the World
You can't discuss how much universities cost worldwide without discussing American education. Americans have the most college debt of any country. The average cost of attending a public four-year college is $20,090 annually. This includes tuition, fees, room and board. Over 44 million students use loans to pay for these costs, which is why the total student debt in the U.S. has hit over $1.4 trillion and is still growing. This means that each student owes about $37,172.
On the other hand, the average amount of student debt in other countries is smaller than in the U.S. This is because tuition costs are also lower in other countries. For example, the average student debt in the UK is $30,800, while it is $22,000 in Australia and only $2,400 in Germany.
Students can try to get scholarships or attend tuition-free online colleges like the University of the People to help pay for school.
10 Countries with No Tuition Fees
Instead of getting into debt, you could study in a country where education is free. Look at 10 of them below.
1. Germany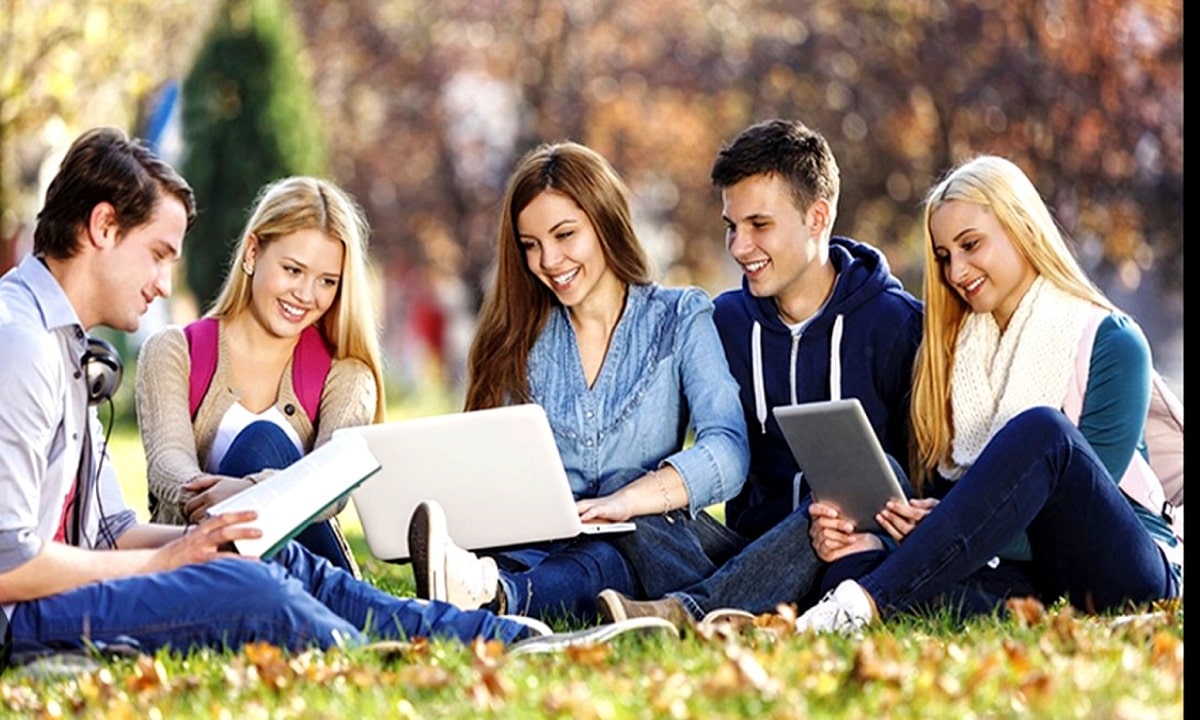 Germany is becoming more interested in studying abroad. This is largely because there are no tuition fees for first-year students at public colleges in Germany. This is true for both German and international students. Germany is known for having a lot of online colleges that don't charge tuition.
You can study for free in German public colleges at both the undergraduate and graduate levels. This is true for most foreign students worldwide, whether in or out of the EU/EEA zone. You only have to pay "administrative fees," which cost between 100 and 200 EUR per year and go toward student services like bus rides to school, student cafeterias, and more.
The German Academic Exchange Service (DAAD, or Deutscher Akademischer Austauschdienst) helps over 120,000 highly qualified German and foreign students live and study for free or at a lower cost in Germany annually. Scholarships to study in Germany are available for all classes of students from Germany and other countries, as well as for academics and researchers.
Read More: Importance of Student-Friendly Technology
2. Norway
Studyinnorway.no says that students at state universities and universities in Norway do not have to pay tuition fees. This may be different at private universities. This is true at all levels, including bachelor's, master's, and doctoral classes. But each term, students must pay a fee of NOK 300–600. This fee must be paid in full before a test can be taken. But the fee also lets you join the local student welfare group, which gives you access to several benefits. Some of these benefits are health services, counseling, access to sports facilities, and cultural events that can be done on campus.
You also have to pay the semester fee to get an official student card, which gives you discounts on most forms of public transportation and cheaper tickets to cultural events.
Most first-year programs are only taught in Norwegian; foreign students must show they can speak Norwegian well to study at this level. At the master's and Ph.D. levels, English language programs are much more popular, and tuition is still free.
3. Austria
Austria is in the middle of Europe, with more to offer than just views of the Alps, famous Gothic buildings, and a high-class way of life. It also has some of the most affordable universities for students from other countries. EU students can study for free, but other foreign students only have to pay a small fee of less than $1,000 per year. Compared to the average American college, that's a savings of over $30,000.
Settling in beautiful Vienna will allow you to start a great academic program, visit museums, go camping, and eat schnitzel in your free time. 
4. Hungary
Hungary feels like "Old Europe" because it has old streets and charming towns. Its folk culture is still alive and greatly impacts art, building, clothing, and music. This makes it a popular place for people from all over the world to visit.
Hungary has a low cost of living, so its universities are among the cheapest for foreign students. Even though it may not be one of the few countries with no tuition fees for education, the small fee to study abroad is more than made up for by the low cost of living. Spending just over $1,000 per year on school may save you money in the long run if you live in a cheap place.
5. Finland
Finland has always been known as one of the few places where foreign students don't have to pay for school. Denmark, Finland, Iceland, Norway, and Sweden, all in Northern Europe and called the "Nordic countries," all have ways to study for free or at a low cost. 
In the past, Finland had no school fees at all. But starting in the fall of 2017, non-EU students must pay school fees of at least €1,500 (about US$1,600) per year. No matter what country you are from, you can only study at the doctoral level for free. How much the fee is will depend on the degree program.
Read Also: Tips for University Assignment Writing
6. Iceland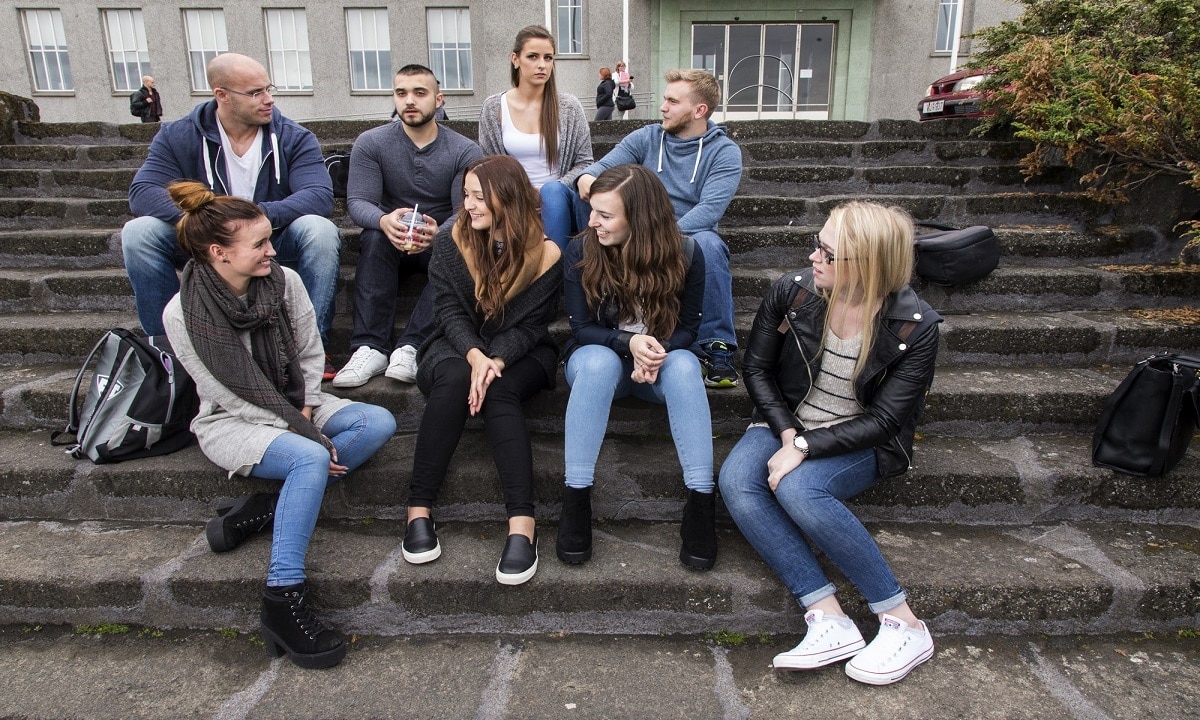 At public universities in Iceland, there are no tuition fees. Students are required to pay a non-refundable "application fee." The application fee is typically between 250 and 650 euros.
Students who attend private institutions of higher education must pay tuition and registration fees. Private institutions of higher education charge tuition fees, but these fees are modest compared to those of other European institutions.
Depending on the courses students select, private higher education institutions in Iceland charge fees ranging from 4,500 to 8,000 pounds.
7. Sweden
Bachelor's and master's level students who are not citizens of an EU/EEA/Nordic country or Switzerland must pay application and tuition fees. However, the Swedish Institute and many universities offer international students full and partial scholarships in the form of tuition exemptions.
Ph.D. positions in Sweden are typically paid positions offered by universities or external funding organizations. This means that if you are offered a position as a Ph.D. candidate, you will receive a monthly salary and no tuition.
8. Greece
Greece is enchanted, with idyllic islands in the Mediterranean Sea, crumbly feta with olives, and some of the most affordable universities for international students. Studying in Greece won't be free (unless you're from another EU country), but tuition is still affordable.
It is one of the most affordable destinations in Europe due to its low cost of living, and the continual sunshine only adds to its appeal. Greece is an excellent destination for studying abroad, whether you want to experience the gritty city life of Athens, the rich history of Thessaloniki, or sunbathe every day after class on the islands. It rivals countries with free university tuition in terms of price and beauty.
9. France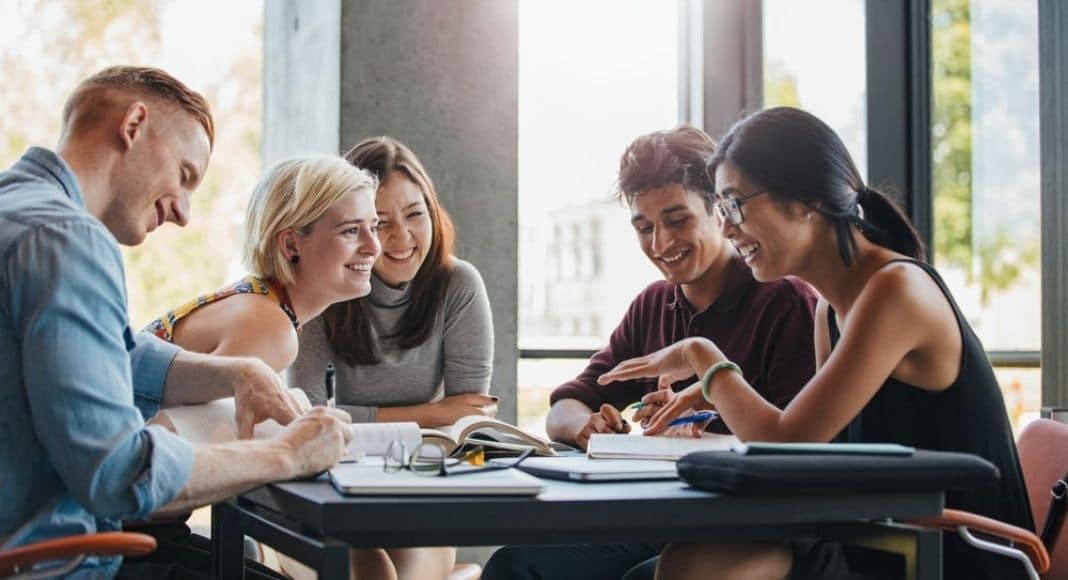 From coastal Marseille to Bordeaux's wine country, France has café terraces, toasty croissants, and prestigious universities. Its renowned educational system and French allure attract students from all over the world. EU students pay only an enrollment fee, making it one of the top countries with no tuition fees for university education, while international students pay a nominal annual fee.
As international students at universities increase, more undergraduate and graduate programs are offered in English. France is a refuge for affordable education, with some of the cheapest universities for international students, countless program options, and an allure unlike any other.
Also Read: Best Countries in the World to Study English
10. China
Few countries in Asia do not charge tuition to international students. However, the low cost of living makes it a prime location for obtaining an education while saving money on tuition. China has some of Asia's most affordable universities for international students and is the ideal destination for international business majors.
The only disadvantage is that most classes are taught in Mandarin. There are few options for degree programs for those who lack fluency. Conversely, if you speak the language, not only will you have access to some of the inexpensive universities for international students, but you will also be able to take advantage of countless international opportunities.
Cheapest Countries for Students Studying Abroad
If you've decided to move abroad to earn your degree, these are the average annual costs for a non-citizen student in various countries worldwide.
Austria – $914

Switzerland – $1,168

Italy – $1,568

Spain – $1,830

Latvia – $1,745- $5,200

Slovenia – $2,300

Poland – $2,300

Israel – $3,095

Japan – $5,229

Anywhere in the world with University of the People – $0 tuition, $60 application fee, $100-$200 per course assessment
Should You Study Abroad?
If a student isn't sure about getting a degree overseas, they can study abroad in a country where college is free. Many countries let exchange students go to school for free. In addition to giving college lessons in another country, study abroad programs immerse students in that country's culture.
Before signing up for a study abroad program, use a tool like Studyportals to examine your choices. Undergrads often take part in events at their current school or with organizations that aren't affiliated with their school. Compare the total prices, number of credits, and length of different programs.
Next, look into your choices for financial aid. Depending on the school, you can pay for international study with federal aid. Lastly, before you go abroad, learn more about the country. Take lessons in language, history, and culture at the school you're already at. And make sure you have enough money to travel and have fun while you're away. You should maximize your time as a foreign student, even when you're not in class.
Conclusion
The truth is that college can be expensive. But that's not necessary! You can afford to follow your dreams if you can study abroad in countries that may be cheaper if you can apply for scholarships and other forms of financial help or get your degree online.
Frequently Asked Questions (FAQs) about Countries with No Tuition Fees
Is Education Free in Europe?
Many countries give no tuition fees for education (or almost free education; you might have to pay small fees). You have to pay for your daily expenses. Yes, free education is given to foreign students as well. Yes, you can get scholarships or stipends (if they are offered). In most places, you can work 20 hours a week. There are many classes taught in English. Education and fees are free; health care, travel, and living costs are not covered.
Which country is best for free study?
Germany is one of the finest countries with no tuition fees for education, and its courses in medicine, dentistry, law, engineering, and the natural sciences are particularly renowned. Finland and Norway are also popular among international students. Other nations, including Austria, the Czech Republic, and Sweden, charge international students nominal fees.
How can universities be Tuition free?
Universities all over the world can give free tuition for several different reasons. Some of them, like universities, get money from the government or private sources. Others have free tuition for ethical, religious, or moral reasons, and some require students to work on campus to make money and save money on hiring outside workers.
How can I study in another country for free?
You can join right away in a language school or university in another country that doesn't charge tuition fees. To help pay for school, you can also do a work-study program or ask for a grant or scholarship. Many free programs let you learn at foreign schools as if you were there.
Subscribe to Our Latest Newsletter
To Read Our Exclusive Content, Sign up Now.
$5/Monthly, $50/Yearly