University assignments are crucial parts of student life while in college. Most students have a mental picture of stuffy piled-up work and stringent deadlines when the term "assignment" comes in their minds. You need not panic. No matter your studying field, every subject requires you to organize and have a detailed plan of the necessary activities.
Scoring high grades in your university assignments is a walk in the park if you get well prepared. The below section entails a detailed step by step guide of successful writing university assignments you do not want to miss.
Make a good analysis of the topic under study
Before beginning any assignment given to you by a lecturer, it would be best first to understand the topic under study. Getting the grip of the subject will provide you with a better overview of the requirements. You can gather some relevant information and identify the critical points for the assignment.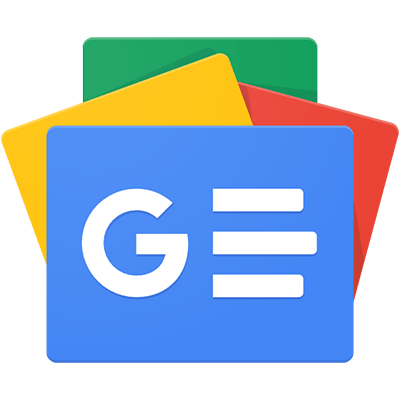 To get latest news, follow Editorialge's Google News channel.
It will be of great help if you understand the questions before jumping to answering them. Read them deliberately, with no rush. The analysis part may also include identifying the keywords and brainstorming ideas to guide you with the research. The keywords may involve limiting, task, and topic words to help you have a smooth time working on the university assignment.
You can touch on the marking criteria employed alongside understanding the learning objectives to achieve, upon completing the assessment work.
It is also crucial to be aware of the deadline involved in the submission of the work. Late assignment submissions portray an irresponsible nature. You can shun from this by setting a realistic time for doing the assignment. Each assigned task should be done on the agreed time to avoid rushing at the last minutes.
Do thorough research
After having a clear understanding of the assignment and the marks involved, you can go ahead and do some research in a public or school library, or even try online resources for rich and valuable insights. You need to have multiple sources when doing the research. It will be useful to not rely on a single outlet, to avoid you from providing incorrect information on the assignment, which may lead to lower marks.
For any information you find, be it from online or library directories, you should do critical reviews and ensure it is of significant worth before including it in your assignment. Most of the supporting content for university students is based online due to their straightforward nature. It can be hectic sometimes to go through a whole directory when looking for answers.
The online resources have a brief and to-the-point content and mostly possess related websites and links. You will save much of your time since time is of the essence while in university. Also, develop several research questions with the help of the earlier brainstormed ideas. The questions need to effectively address the subject and help you verify the viability of the ideas besides bringing out the relationships involved with various aspects of the topic study.
Craft an outline and draft of the assignment
An outline is a concise plan of the activities ahead. Having a strategy for your assignment is a critical aspect of a successful university assignment. It helps you in drawing out your goals. Alongside that, it disciplines you and aligns you with the well-laid plans. You also get a chance to follow a logical order when doing the assignment work and even distribute ideas throughout the task.
Try your best to eliminate a lengthy type of work that may be boring to the lecturer. Use brief and straightforward related information that utilizes the strongest pints. By doing that, you will have high odds of performing well in the assignment. Do not forget to outline the work. If you do not know how to make one, you can check on various samples online. The general outline format of a university assignment includes the following.
Introduction: In this part, you need to use catchy and meaningful words for the reader to draw more attention. You can then employ a thesis statement at the end of the assignment introduction.
Body: The body section consists of the critical areas of the assignment. You also need to backup your primary and second ideas with relevant shreds of evidence.
Conclusion: The final section can contain the thesis statement you mentioned earlier in the introduction part. Then, wrap up your findings and results, and also make a listing of any possible changes, if present. You can finalize your assignment with rich and insightful statements.
An assignment draft elaborates on the workflow, which eases the writing process, bringing you closer to the finishing task.
Do your assignment
When you begin doing your assignment, you also need to be employed on-point writing skills. Your vocabulary and sentence structuring need to be effective in enabling effective communication with the reader. Upon setting every detail, you need to comply with the earlier laid-out plan.
Remember to use the keywords in your paragraphs to bring out the point you are trying to raise. Remember to link your concepts and ideas to prove your overall point to the reader.
Proofread and make edits on the assignments
Before submitting your university assignment to your lecturer, it is crucial first to edit and proofread the work. Editing is a vital aspect of any writing work. It allows you to test the structure, the available content, and the assignment's workflow. Students who skip the editing part tend to have low grades when marking is complete.
After writing the assignment, you can take a short break and then edit and proofread once you have a fresh mind. Some individuals may prefer reading the work aloud, to detect any loose meaning or grammatical errors easily. It may not work out for you. You can alternatively read it aloud to a friend who can help you point out any left-out issues.
Conclusion
Writing university assignments is simple for determined and organized students. You require a well-structured plan and a discipline character to get things done. A well-written university assignment goes hand in hand with excellent grades.
If you want to write original papers, you must avoid plagiarizing. You can check the level of plagiarism using free online tool, such as the Peachy Essay Plagiarism Checker.