7 Best Countries in the World to Study English
7 best countries to study English are the countries in which this language is native. There are several options and each of them has its advantages. Find out well and choose the one that best suits your needs.
Studying English has become a necessity that opens doors for you all over the world. Therefore, there are many offers and destinations that offer the opportunity to learn the language. You find from vacation courses to professional careers that can accredit you as bilingual. Some countries like Australia even offer the possibility of working while studying, which means you can complete yearn money to help pay for expenses while taking you PTE classes to improve your English.
If your decision is to learn the language in another country you must meet some requirements, depending on the destination. It is also important to make a choice of the place and the trip according to your budget. Next, we present to you the best places in the world to study English.
Canada, A Good Destination to Study English
Canada has become one of the favorite places in the world to study English. The quality of life and education that exists there is one of the best. You also have the opportunity to feel in a very safe and cozy place.
In the country, there is a great sense of protection towards the environment. Outdoor sports and areas surrounded by beautiful landscapes are part of everyday life. Therefore, in addition to offering you good training in English, it allows you to enjoy healthy activities in spectacular landscapes.
New Zealand
Auckland, in New Zealand, is a destination to study English that has not yet been widespread. However, it is worth considering because it is a place with well-accredited schools for language learning.
In addition, you can enjoy a paradisiacal environment, with lovely landscapes and a pleasant climate. In addition, we talk about a very safe and ideal country if you are looking for tranquility in beautiful coastal areas. One of the important aspects is that you can also work during your stay there.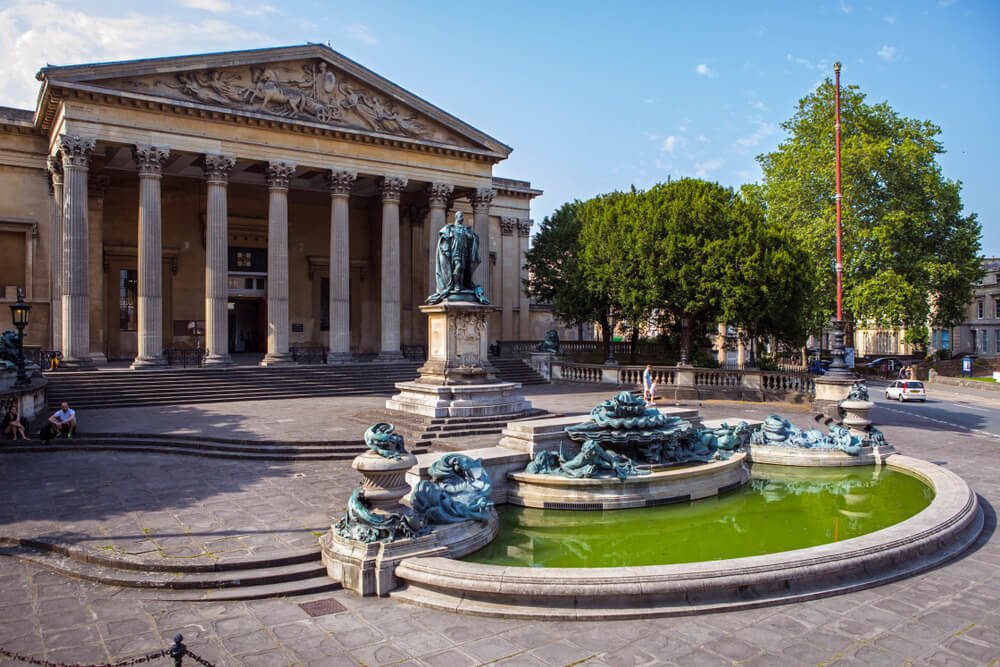 Britain: Destination Par Excellence to Study English
Bristol is an interesting city in the United Kingdom and one of the most complete destinations for studying English. Located in the south of England, it is a site of great cultural attraction that has become notable for its magnificent schools.
One of the strengths of England is that it has the original roots of the language and offers great quality in teaching English. Not only in Bristol, throughout the country, but there are also countless places where it is possible to find renowned schools.
United States
The United States is another perfect destination if you want to learn or improve your English. You find a wide variety of schools that teach the language very well. You can choose a variety of institutions located in Florida, Boston, California, New York, Hawaii or Washington.
Boston is one of the most valued cities and is considered one of the best places in the world to study English. This is due to the fact that it retains a very refined accent and, therefore, language management is classified as the most cultured in the country.
Malta, Another European Destination to Study English
Malta is a fabulous island in Europe with English as its official language. It is highly valued for offering good services to foreigners who want to learn the language. In addition, Malta has been specializing in its offer and today offers excellent courses.
Similarly, this country is considered one of the cheapest destinations for those who want to study English. The main cities where you can do a very complete course are Sliema, Valletta, St Paul's Bay and St Julian's.
Australia
Without a doubt, one of the most famous destinations in the world to study English is Australia. There you will find countless options for accredited schools, with a wide range of English courses. It should be noted that this country requires several requirements for those who wish to study there.
The tourist visa is valid for three months and this may be a short time for you. Therefore, the most appropriate is to process a tourist visa and have all the documents up to date, such as passport, insurance, etc. An advantage of the visa as a student is that you can work during and after you finish your studies.
Ireland
Ireland is a country in Europe much appreciated for studying English. It has a wide offer, which includes courses at very affordable costs. Also, the hospitality of the Irish makes the stay very friendly.
It is listed as one of the destinations with the greatest number of offers in courses and academies. There are informal and vacation programs to learn English. There is also the option of studying at major universities to accredit you in bilingualism.
Subscribe to Our Latest Newsletter
To Read Our Exclusive Content, Sign up Now.
$5/Monthly, $50/Yearly