Top 20 Best Free Plagiarism Checker Tools in 2023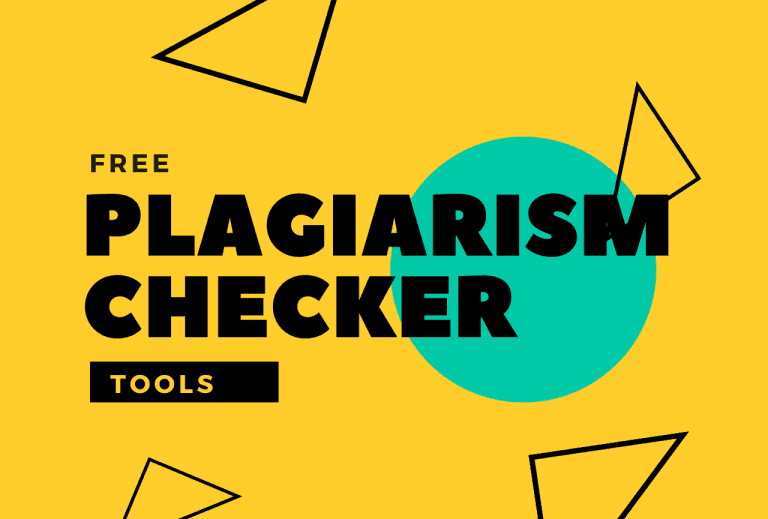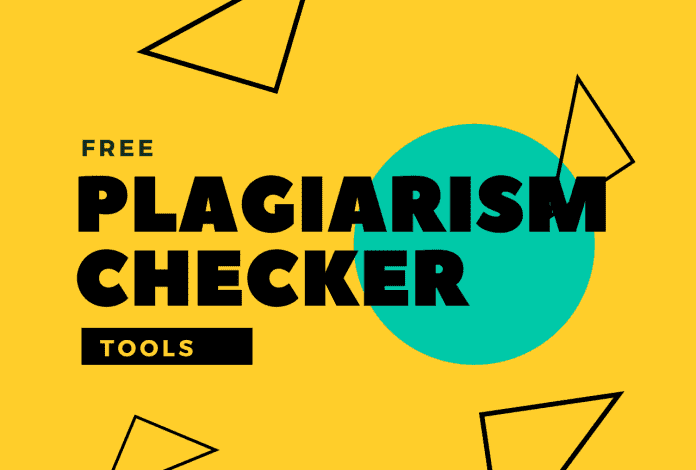 Do you know – similar to running a grammar check, the best free plagiarism checker tool detects the copied document?Plagiarism is copying and pasting information from other sources to claim it for own. Plagiarisms happen by misusing citations, not using paraphrases correctly, and not checking our files well before they are delivered.
Have you thought about the great advantages of the best free plagiarism checker? Possibly you already have an idea of ​​the options, however, I will explain the best alternatives and their characteristics.
What is the best free plagiarism checker tool?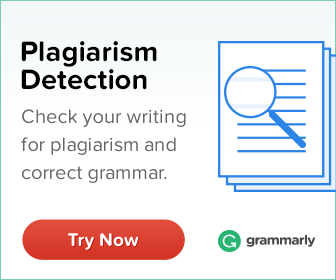 It is an online tool to review texts to inspect their originality and check the plagiarism of the texts. To do this, it makes a comparison in a few seconds, of millions of text fragments that have been published on other web pages.
Plagiarism checker tools thoroughly check the percentage of originality. Although the document is not completely a copy, it is also plagiarism if you have fragments of words from a third party.
Why do you need to use plagiarism checking tools online?
The importance of this wonderful tool is that it saves many ethical, legal, and SEO ranking problems from your website. Let's see how important it is to avoid plagiarism.
Many accept plagiarism due to a lack of time or inexperience. Stealing someone's belongings is displeasing. Copying ideas is unethical or unprofessional.
So, if you are a teacher or you have a website, it is best to always use an anti-plagiarism tool to check the authenticity of the content before publishing.
Plagiarism causes us a bad reputation
Plagiarism is a common problem in educational institutions and even in publishing houses, where some dare to plagiarize complete content. But it is not easy for them to achieve their credibility.
If you publish plagiarized content on the Internet, of course, you will also earn a bad reputation. Your readers come to your page because they think they are reading the material of an expert's but they feel uncomfortable if the contents are already read from the other sources.
You will have to close or remove your page from search engines soon after the original author of the content makes the report of plagiarism.
Plagiarism carries SEO penalties
If you don't want to waste time checking your content with a plagiarism detector, Google's Panda, Penguin, Hummingbird, RankBrain algorithm, and the latest Google BERT update-2019 will be terrible for your website.
It will be impossible for you to achieve rank on the first page on Google. It is also possible that you will be asked to remove the plagiarized content.
Plagiarism is very unprofitable
To become truly successful for a page on the internet, it must be unique and its content stands out for its relevance. In this way, Google will consider it useful for users and therefore will give it a good ranking. Precisely this is what desired to obtain greater profitability.
When you plagiarize content, you are not creating something that distinguishes you and therefore you will waste your time. Google will not find anything in your content that makes it stand out from others.
Your domain can be banned in Google AdSense
In case you use Google AdSense for monetization, it is extremely important to avoid plagiarism, because you will earn a bad status. This will cause your domain to be banned.
This may also happen if you use images with copyright. It is important to be careful using a plagiarism checker tool for the images you upload.
The best free and paid online plagiarism checker tools
As we have seen, uploading content to a website or delivering whole copied information or in part from some content, could lead to major problems:
The total cancellation of a university job
Legal issues
SEO ranking problems of our website
To avoid bad experiences to publish or deliver your content, it is important to know the best free plagiarism checker tools. For me, followings are the best plagiarism checker tools:
Copyscape
Copyscape is the best tool to help you find plagiarism efficiently in any content. It is useful to detect identical pages. For me, Copyscape has become the best plagiarism detector for years.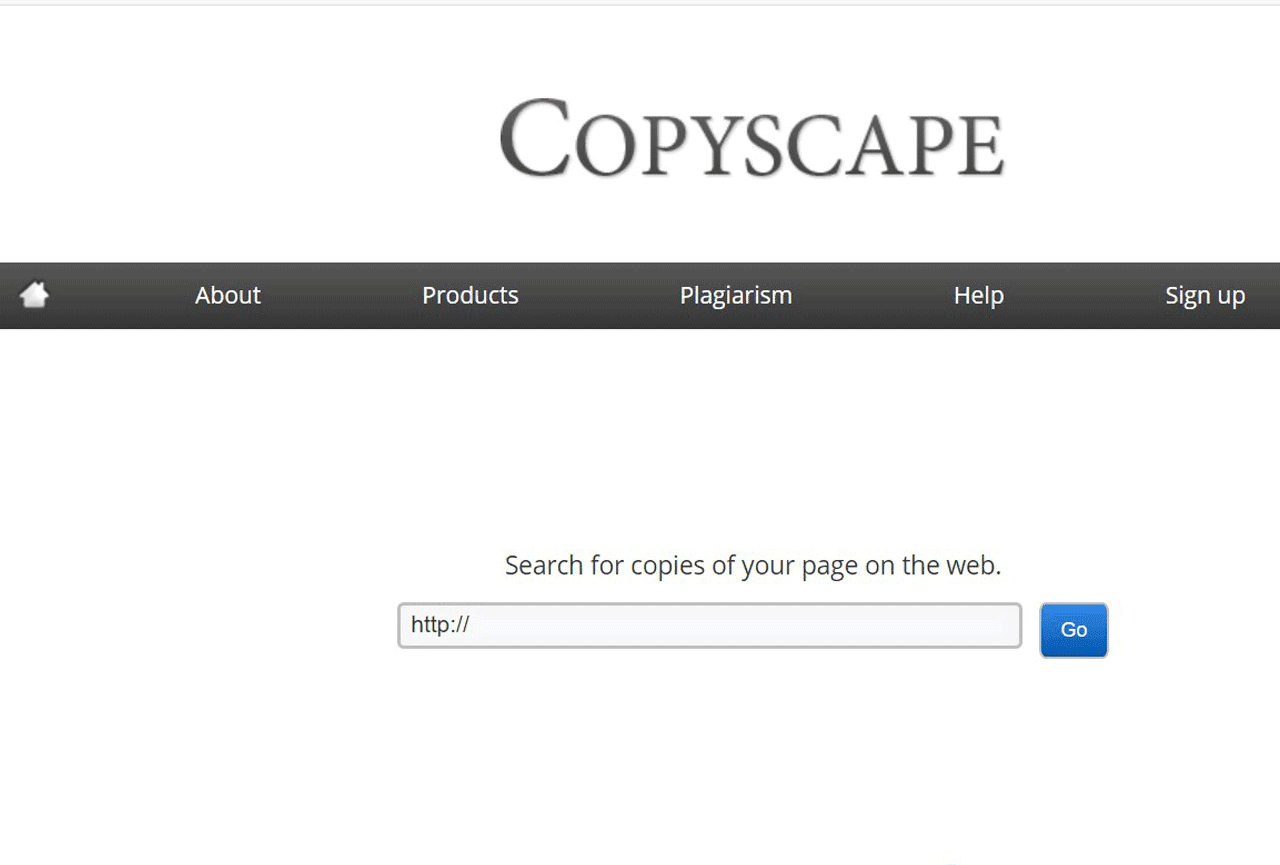 To use it, you only have to enter the URL of your website and the program will take care of everything else.
It has a very efficient and easy interface. It has a free version.
Plagiarism Checker
This is undoubtedly one of the best plagiarism detectors. Businessmen and bloggers prefer to use it.
Plagiarism Checker takes a maximum of 1000 words in each analysis. It highlights in red the sentences that contain plagiarism, and in green the sentences that are original. Besides, if we click on the phrases in red color, this will direct us to the websites where the copied phrases are published.
Many plagiarism detectors have a margin of error, but it has been highly recommended by many users due to its excellent service.
Enago Plagiarism and AI Grammar Checker:
Enago Plagiarism and AI Grammar Checker provides plagiarism check as well as AI based grammar check in one go. Enago's Plagiarism Checker uses the most sophisticated algorithms to detect plagiarism against 91+ billion current and archived web pages. Inclusion of Scholarly Articles check allows easy comparison against additional 82+ million published scholarly articles from 1,700+ publishers. It also includes AI Grammar Checker that checks your writing for complex grammar errors, scientific spellings, and formal tone. It suggests language enhancements that improve your writing quality. Additionally, with Power Editing, you can get up to 40% more suggestions with a 92% accuracy for better structure, clarity, readability, and impact.
Viper
Viper is one of the most recognized anti-plagiarism applications worldwide. Due to its interface, it is quite pleasant and easy to use. Also known as Scan My Essay.
This application reviews your documents from more than 10,000 million sources (including books, newspapers, and web pages) and highlights the portions of text plagiarized. When doing the scan, it also shows the copied sources' link.
Although the process of creating your account in Viper is free, you should know that all reviews will be charged by credits. Viper also has a free version that can review up to 30,000 words weekly and is also available in Spanish.
Dupli Checker
Dupli Checker is the simplest anti-plagiarism tool. It has one of the largest databases in the world, which allows us to analyze documents without complications.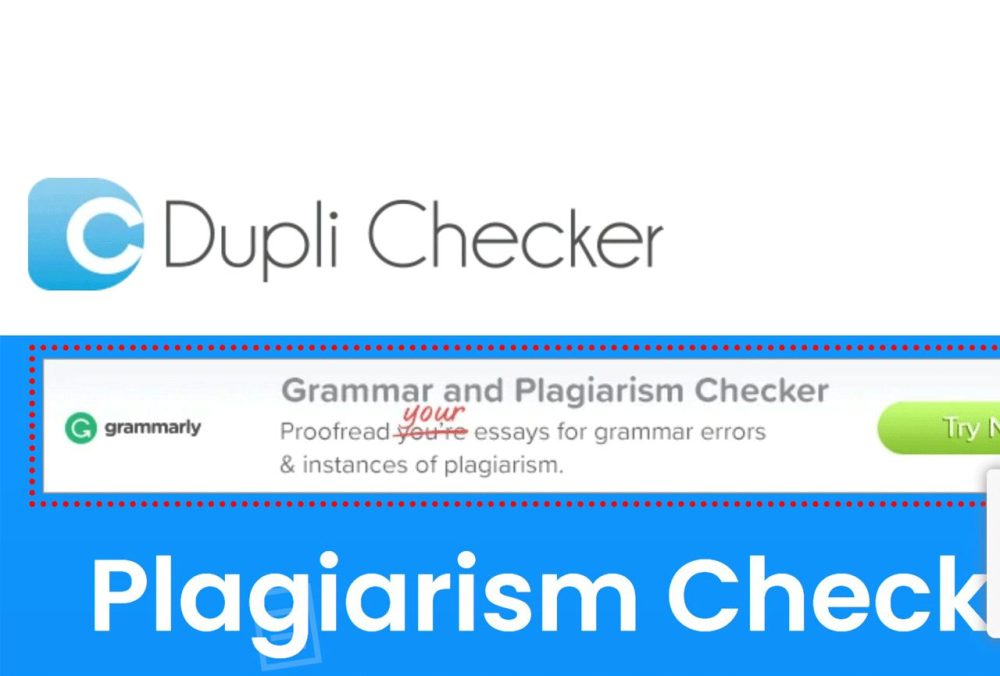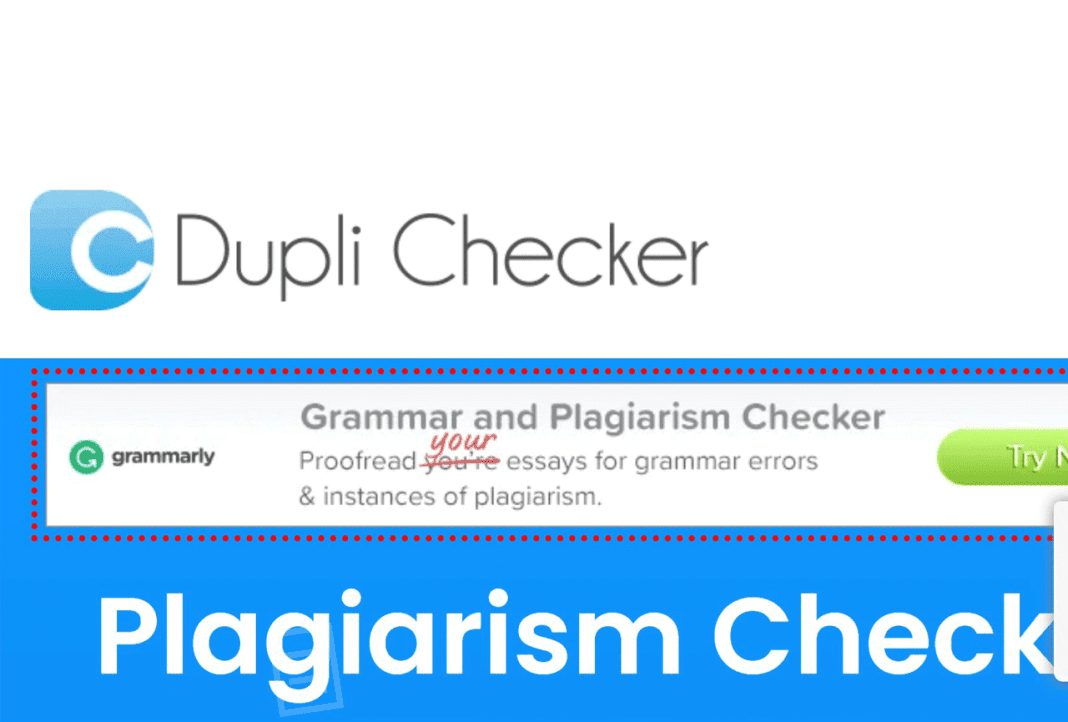 With this tool, you can review Docs, texts, and documents for free, with a capacity of up to 1000 words. That is quite attractive for many Marketing professionals and university professors.
PlagiarismCheck.org
PlagiarismCheck.org is a user-friendly plagiarism checker for teachers, and it's easy to see why: it does an excellent job of screening academic papers for readability, accuracy, and consistency. The service detects copied language and generates a comprehensive report.
PlagiarismCheck becomes a trusted plagiarism detector for instructors, students, and company owners as a result of this.
Scribbr
This is the best plagiarism checker tool in 2019. It allows you to review documents in English without any problem. Scribbr can compare your document with 70 billion web pages and 69 million articles and books It is the most advanced plagiarism checker for students and teachers. Like many other plagiarism detectors, the Scribbr Plagiarism Checker detects sentences that are exactly the same as in the original source.
If you want to analyze excessively long documents, you can leave the review in progress and at the end of the online tool, it will send a notification to your email with the report URL.
Plagiarism Detector
One of the highlights of the Plagiarism detector is the ease of access through its simple interface. It takes a maximum of 1000 words in each investigation. Its amazing free scanning system is capable to check billions of articles, books, and web documents for possible plagiarism.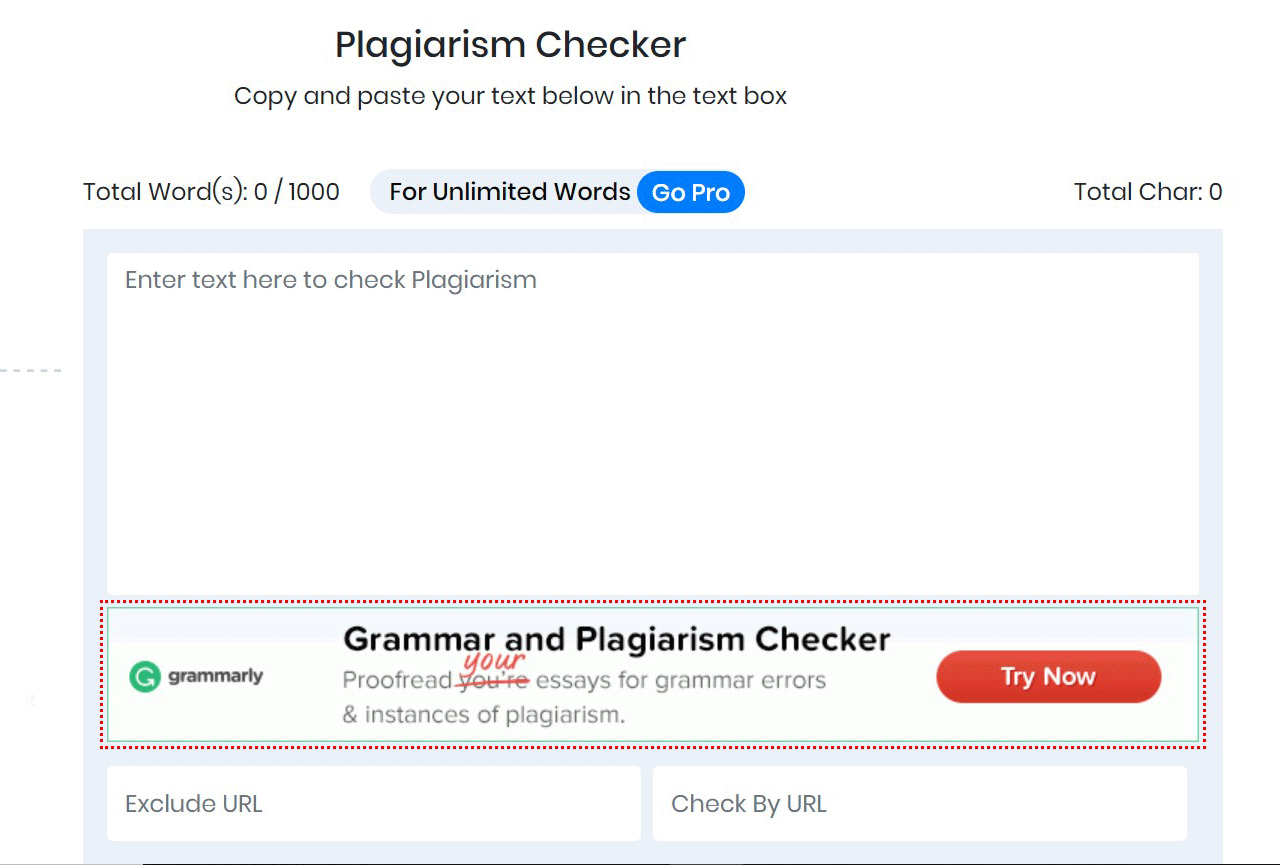 Plagiarism detector helps us to correct and edit the documents to improve them.
It also offers an excellent plagiarism report showing the similarities between your document and the others already published.
But if you want to get a detailed report including plagiarism percentages, bad appointments, and sources of information, you must pay some credit. These credits can be acquired by purchasing or promoting your App on social networks and email.
Grammarly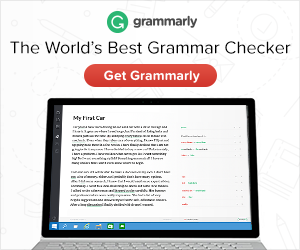 This incredible online anti-plagiarism detecting service allows you to efficiently analyze any text. Grammarly finds the existence of the most common word, plagiarism, as well as reduce spelling and grammatical errors.
You can use Grammarly online and you can also install it in your browser. It's only available in English.
EduBirdie
EduBirdie focuses mainly on the academic area. The tool has a fairly extensive database. It allows us to comfortably review and compare any text to find existing plagiarism.
You can also use the free version of this tool, but there are some limitations in this regard.
Plagscan
Plagscan is a wonderful anti-plagiarism tool for its great speed. This online tool will bring you 20 free trial credits and give you the option to configure it in many languages, including Spanish.
Plagscan allows you to easily review Word and PDF documents, locate phrases in your text that contain plagiarism with surprising speed. Even compares your text with other work you've previously done so that you avoid falling into self-plagiarism.
For all these advantages Plagscan is the preferred anti-plagiarism program to many university professors in Europe.
Quetext

Quetex is currently one of the most attractive and easy plagiarism detectors.
Its a wonderful essay checker that will allow us to find plagiarism in research papers for free.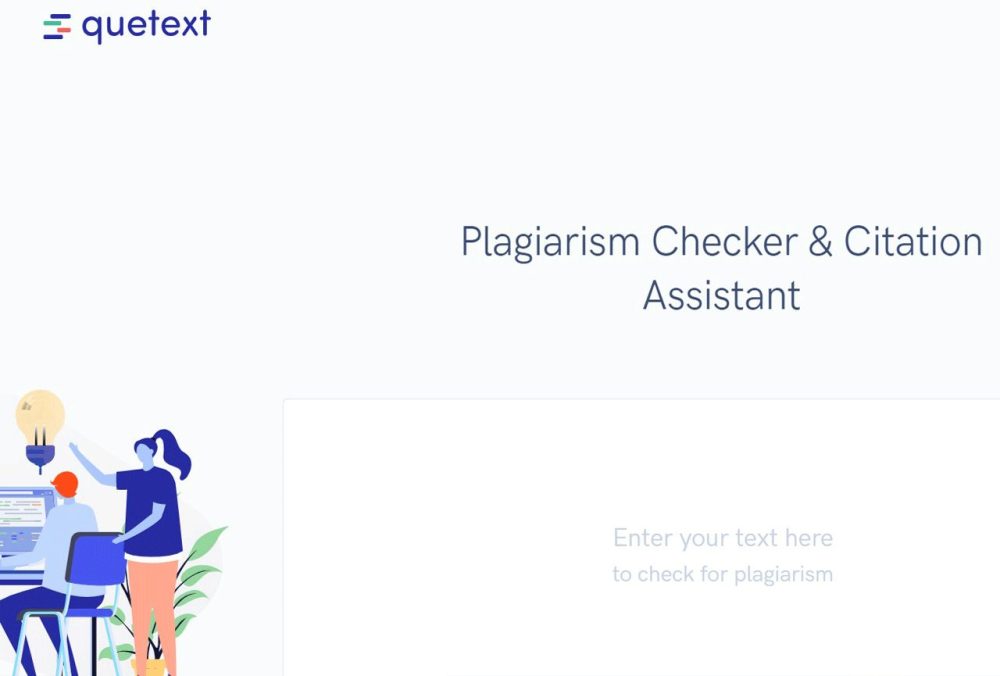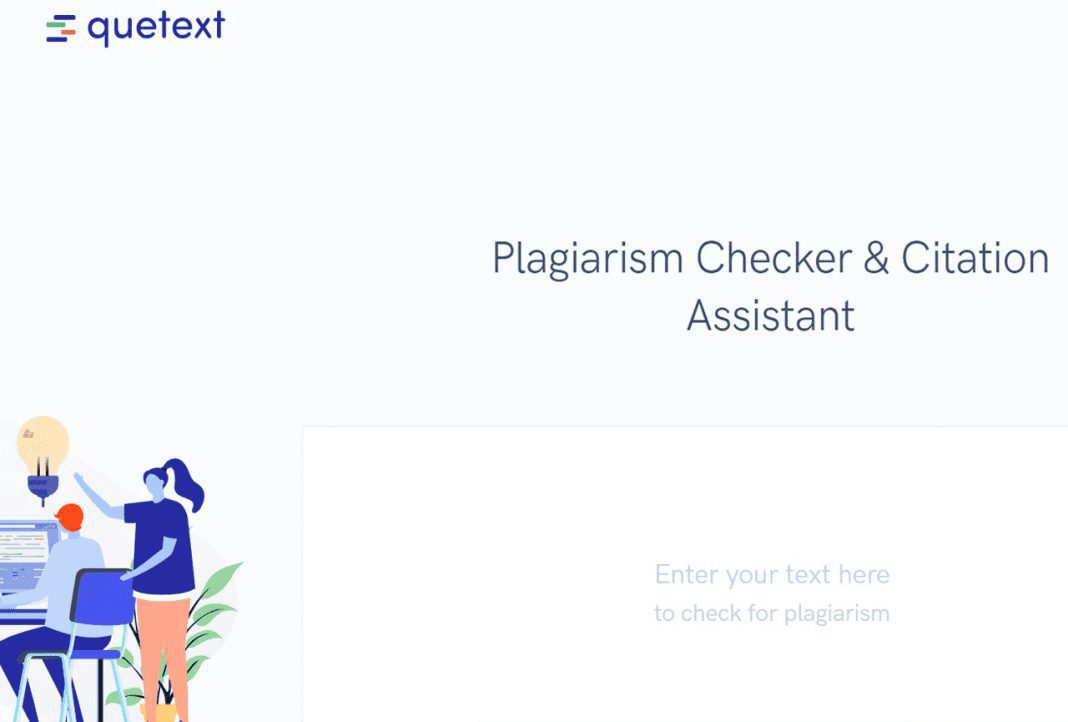 Its free version has a limited capacity since you can only analyze a maximum of 500 words per scan. By creating your account, you can do 3 free scans.
But the great advantage of the free version of Quetext is that we can use it from the home page. Also, it points out the plagiarized phrases, as well as the links where the original document is possibly located.
Turnitin
To talk about the best plagiarism checkers, Turnitin cannot be left behind. It is widely used by educational institutions to detect plagiarism in submitted jobs. Its service mainly promotes the authenticity of academic work.
It has a fairly large, accurate, and fast database. It efficiently detects the document's originality.
Copyleaks
Copyleaks offers a great text review service to find possible plagiarism. Its system allows up to 10 scans free. You can also subscribe to one of its accessible plans, which are quite practical for teachers and entrepreneurs.
It offers you to upload your texts and protect their content, even granting you your copyright.
Although it is a paid tool, it offers you a free trial period to verify the quality of service. In addition to its online version, Copyleaks also offers its Apps for iOS and Android.
Compilatio
This interesting plagiarism checker tool Compilatio originated in France. The detector allows you to easily scan your documents only after creating your account on their platform.
Compilatio can analyze texts in many formats, such as Word, Open Office, and LaTeX. Also, it allows you to save and organize all your reviewed documents through folders to avoid self-plagiarism.
To enjoy its many advantages, it is necessary to buy its packages.
Plagius
Plagius is remarkable among the best free plagiarism checker tools. Its wonderful software will allow you to analyze any text quickly and efficiently, as long as you have an Internet connection.
Its extensive database can review any content without missing any phrase on the Internet, whether it is from articles, books, forums, or blog posts.
It is needed to install the tool since we cannot use it directly from its page.
Plagiarisma
Plagiarisma is an ideal tool to make sure that your document doesn't contain duplicate phrases on the Internet. It supports 190+ languages.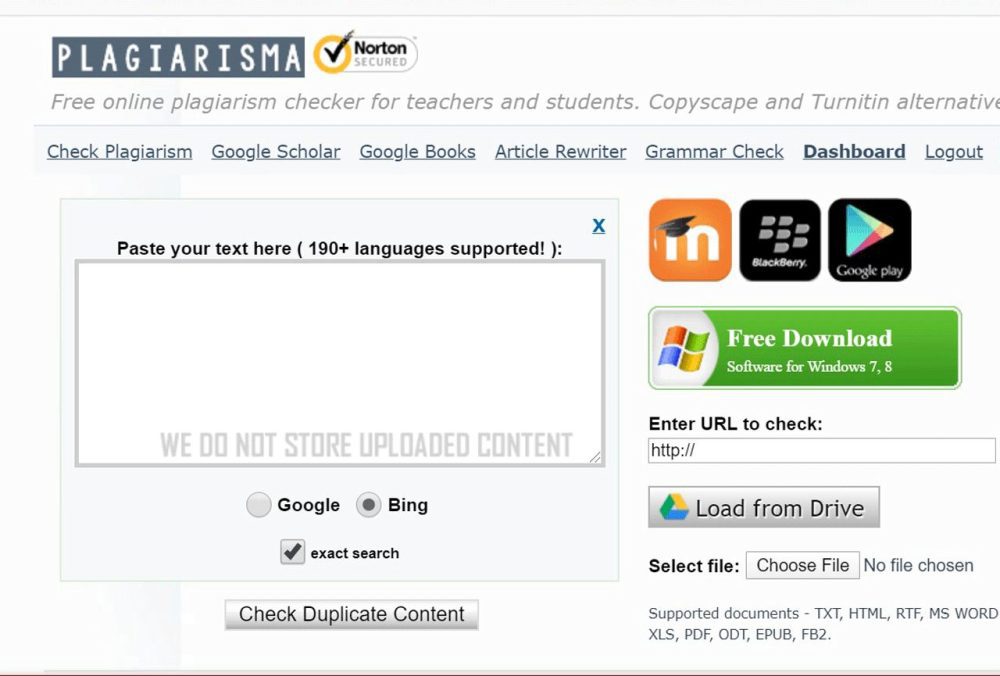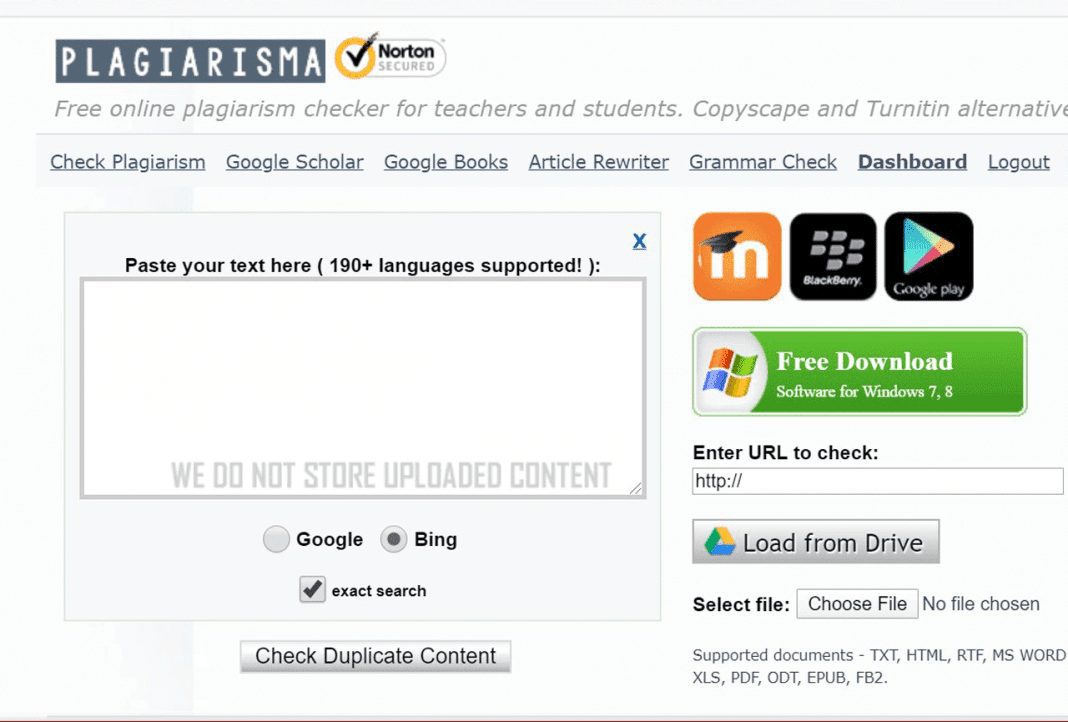 This allows you to analyze documents in all formats, enter URLs, and get files from Google Drive.
With its free version, you can review texts of up to 2000 words, with a maximum of 3 daily scans. This program quickly informs you of the percentage of coincidence existing with other texts already published.
With the best free plagiarism checker tool, you can detect copyright violations of research papers and web articles. It is compatible with Windows and Android devices.
Plag Tracker
Plag Tracker is an efficient plagiarism detection tool. Its Premium version allows us to scan just by pasting the created text.
It has a database with more than 14,000 web pages that clearly show all the similarities between our work and that of others, including the URL.
Unicheck
Unicheck has become one of the best alternatives to detect plagiarism both for research papers and for content.
Its main feature is to find suspicious similarities between different files. It verifies that some similar content exists with another and make sure that our work is completely original.
It marks the portion of text that is plagiarized. Even shows the font. This platform is not free. It offers 14 days free trial to its users.  
Plagium
In Plagium, a window is displayed where we can paste the text we want to analyze.
It is needed to create a free account to enjoy its most interesting functions. But the purchase of credit is vital to do deeper analysis.
Paper Rater
This Online platform detects plagiarism for free in real-time. Paper Rater shows you any existing spelling or grammatical errors in detail. It is also one of the best free plagiarism checker tools which are popular too.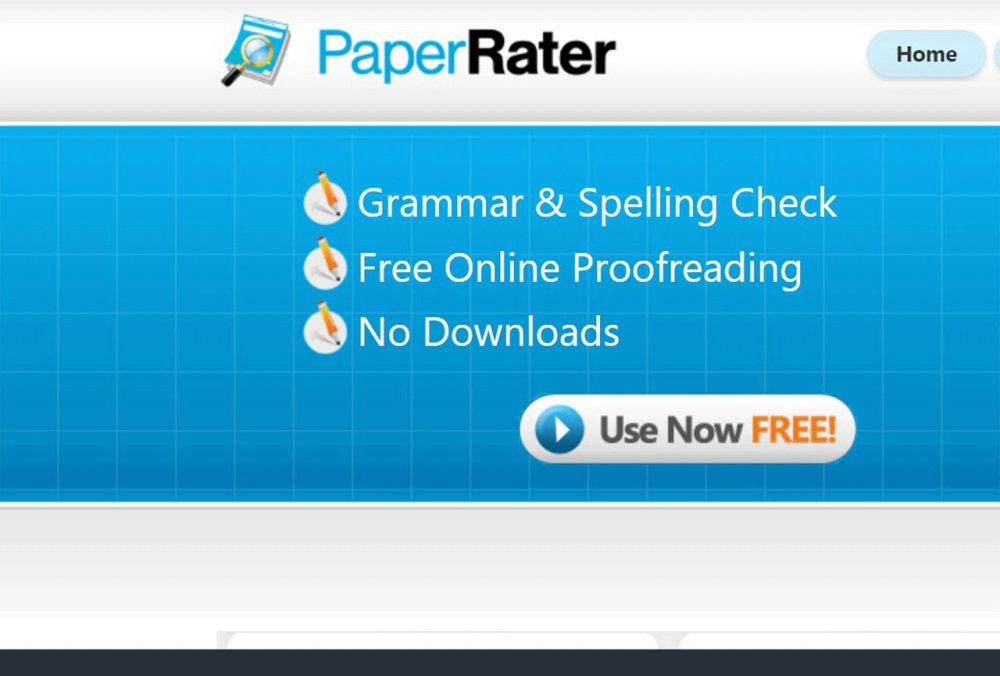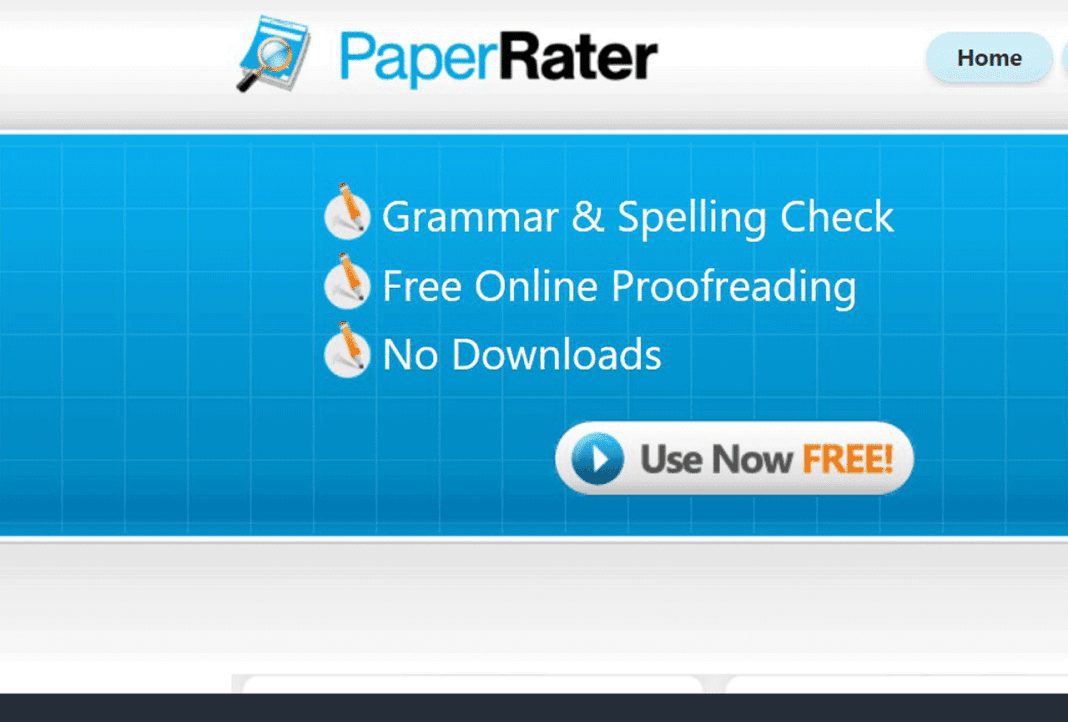 Its free version carries out 10 monthly analyzes. You also will get benefit from its paid version. But it only analyzes documents in English. It has not offered supports for other languages.
WCopyfind
This plagiarism search tool WCopyfind is entirely Windows-based. It analyzes and compares two different texts to find out similarities. It does not have an Online database.
Once the evaluation is done, it will be necessary for us to make the required corrections.
Conclusion
It is difficult to develop a topic that is not explained on the Internet. You should try to capture your knowledge and experience in your articles. In this way, you can provide substantial and unique content.
Nowadays, writing authentic content is quite a challenge at all platforms. When a paper is written by more than one person, there may be a lack of certainty and uniqueness.
Fortunately, you have many alternatives to check plagiarism in any document. These will save a lot of time and will also free you from the terrible consequences of this practice.
Discover More: How to Reduce Photo Size?
Subscribe to Our Latest Newsletter
To Read Our Exclusive Content, Sign up Now.
$5/Monthly, $50/Yearly