Top 11 Highest Grossing Hollywood Movies Ever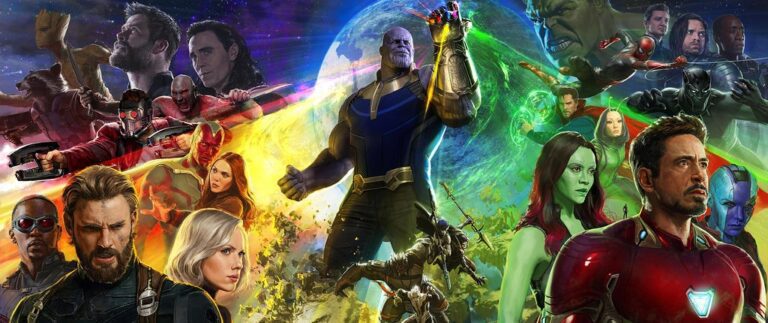 Avengers: Endgame

The film is the sequel to The Avengers of 2012, Avengers: Age of Ultron of 2015, and Avengers: Infinity War and the twenty-second film in the Marvel Cinematic Universe. This Hollywood movie is a 2019 American superhero film based on the marvel comics superhero team the Avengers produced by Marvel Studios. It grossed nearly $2.8 billion worldwide, breaking numerous box-office records and became the first highest-grossing film of all time. 

 Titanic
This epic love story from 1997 which also tells the story of how the RMS Titanic sank during its Maiden voyage in 1912 is the second highest-grossing movie of all time, with $2,186,772,302 in earnings. This movie was also directed, written, co-produced, co-edited, co-financed by James Cameron.
3. Avatar
This 2009 blockbuster happens to be the highest-earning movie of all time in Hollywood. Written and directed by James Cameron, with an income of $2,787,965,087, this is one of the most celebrated movies of all time, worldwide, and is number one in the list of the highest-earning movies of all time.
4. Star Wars: The Force Awakens
 With $2,068,178,225 in earnings, this Star Wars movie, which is the seventh installment in its film series, is the fourth highest-grossing movie in Hollywood, ever.
5. Jurassic World
This science-fiction movie from 2015 is an epic adventure film, and the fourth installment from the Jurassic Park series. With earnings of $1,670,400,637, it is one of the highest-grossing movies in Hollywood, ever.
6. The Avengers
This movie from 2012, produced by Marvel Studios, is about a team of Marvel Comics superheroes and is one of the favourites of comic book fans worldwide. The movie had some earnings of $1,519,557,910.
7. Furious 7
This was the 7th installment from the Fast and Furious film series, and the last of the Fast & the Furious films featuring actor Paul Walker in a lead role, before his untimely demise. The film earned a whopping $1,516,045,911.
8. Avengers: Age of Ultron
This 2015 film was the sequel to the Avengers movie from 2012, and although this film did not do as well of the first Avengers movie, it is still one of the highest-grossing Hollywood movies of all time with some earnings of $1,405,413,868.
9. Harry Potter and the Deathly Hallows: Part 2
This movie, which is based on the last edition of the extremely popular Harry Potter book series, is there 8 highest-grossing Hollywood movie of all time, with some earnings of $1,341,511,219.
10. Frozen
This animated feature film by Walt Disney Studios is one of the favorite animated movies of children worldwide. It was released in 2013 and has had in earnings of $1,287,000,000.
11. Beauty and the Beast
This latest Beauty and the Beast movie which was released just in 2017, is a musical as well as a romantic fantasy film. It is the 10th highest-grossing Hollywood movie of all time with some earnings of $1,234,462,286.
READ ALSO: 10 Greatest TV Shows of All Time
Subscribe to Our Latest Newsletter
To Read Our Exclusive Content, Sign up Now.
$5/Monthly, $50/Yearly