Discover the Top 10 Beaches in Italy for an Unforgettable Summer Escape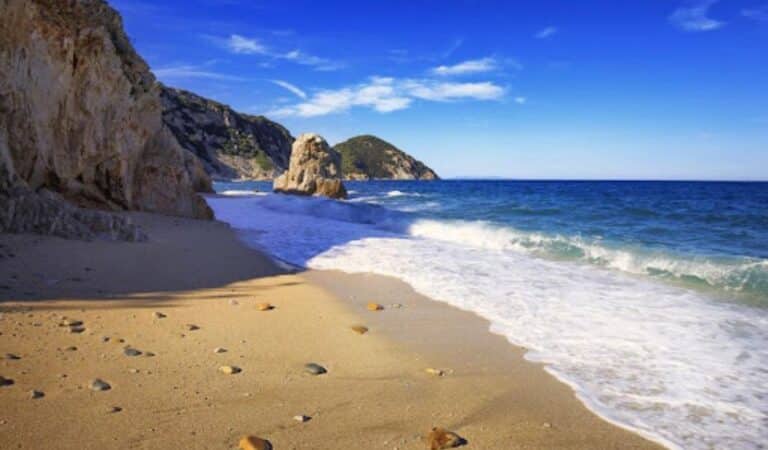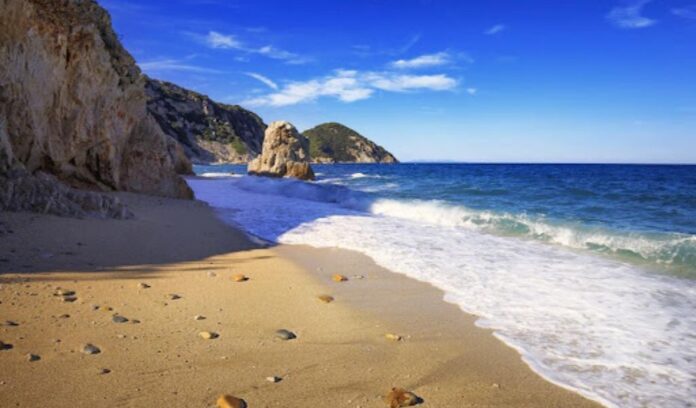 Italy, known for its rich history, breathtaking landscapes, and world-class cuisine, is also home to some of the most stunning beaches in Europe. From the picturesque coastlines of Sicily to the pristine shores of Sardinia, Italy offers a diverse range of beach destinations that cater to every type of traveller. Whether you seek relaxation, water sports, or vibrant beachside culture, these ten beaches will surely captivate your senses and provide an unforgettable summer escape.
Spiaggia dei Conigli, Lampedusa: A Pristine Haven for Nature Lovers
Located on the island of Lampedusa, Spiaggia dei Conigli, or Rabbit Beach, often tops the list of Italy's best beaches. With its crystal-clear turquoise waters, soft golden sands, and a backdrop of rugged cliffs, it's a paradise for snorkelling enthusiasts and nature lovers alike. The beach is also a nesting ground for loggerhead sea turtles, adding an element of wildlife conservation to its allure.
Cala Mariolu, Sardinia: Secluded Serenity and Enchanting Waters
Cala Mariolu, situated on the east coast of Sardinia, is renowned for its striking emerald waters and pristine white pebbles. Accessible only by boat, this secluded cove offers a sense of exclusivity and tranquillity. Snorkelers will be delighted by the colourful marine life, while sunbathers can relish the stunning surroundings.
Positano Beach, Amalfi Coast: Glamour and Beauty on the Amalfi Coastline
Positano Beach, nestled on the enchanting Amalfi Coast, is a glamorous and vibrant destination. With its pastel-coloured houses cascading down the cliffs, this beach exudes charm and elegance. Bask in the Mediterranean sun, indulge in delicious seafood at beachside restaurants, and soak up the lively atmosphere of this iconic Italian gem.
San Vito Lo Capo, Sicily: Golden Sands and Cultural Delights
Located on the northwestern coast of Sicily, San Vito Lo Capo boasts a long stretch of soft, golden sand framed by crystal-clear waters. Surrounded by dramatic cliffs and a quaint town, this beach offers a perfect blend of natural beauty and cultural experiences. Don't miss the annual Cous Cous Fest, a gastronomic event celebrating the local cuisine.
Spiaggia di Sansone, Elba Island: Translucent Waters and Tranquil Beauty
Elba Island, known for its unspoiled nature and pristine beaches, is home to Spiaggia di Sansone. This small but captivating beach mesmerises visitors with its translucent turquoise waters and smooth white pebbles. Explore the underwater world through snorkelling or simply unwind and enjoy the peaceful surroundings.
Baia dei Turchi, Puglia: Untouched Charm and Turquoise Waters
Located in the Salento region of Puglia, Baia dei Turchi is a hidden gem boasting turquoise waters and a crescent-shaped sandy shoreline. Surrounded by fragrant pine forests, this beach offers a serene and unspoiled atmosphere. Take a leisurely stroll along the coast or embrace the warm Mediterranean waters for a rejuvenating experience.
Rabbit Beach, Sicily: Untouched Beauty on the Island of Favignana
Another Sicilian gem, Rabbit Beach in the island of Favignana, enchants visitors with its untouched beauty. Accessible by boat or a scenic hike, this pristine beach captivates with its clear turquoise waters, dramatic cliffs, and powdery white sand. Immerse yourself in the natural wonders and enjoy a peaceful day away from the crowds.
Tropea Beach, Calabria: Stunning Views and Medieval Charms
Situated on the Tyrrhenian Sea in Calabria, Tropea Beach is renowned for its stunning views and dramatic cliffs. The beach is overlooked by the charming old town of Tropea, which adds a touch of medieval charm to the coastal scenery. Stroll along the sandy shore, explore the town's historic streets, and savor local delicacies for a truly memorable experience.
Tropea Beach, Calabria: Stunning Views and Medieval Charms
Located in the Apulia region, Spiaggia di Punta Prosciutto showcases the natural beauty of the Ionian Sea. With its powdery white sand and shallow, crystal-clear waters, it's an ideal destination for families and sunbathers. As the sun sets, witness the sky ablaze with hues of pink and orange, creating a magical atmosphere.
Cala Goloritzé, Sardinia: Secluded Beauty and Natural Wonders
Tucked away in the Gulf of Orosei, Cala Goloritzé is a secluded beach accessible by boat or a challenging hike. Its pristine emerald waters, towering limestone cliffs, and a natural stone arch create a dramatic setting. This UNESCO World Heritage Site is a paradise for adventure enthusiasts and nature lovers seeking a remote coastal escape.
Tuscany's Coastal Treasures: Beach Bliss in the Heart of Tuscany
Tuscany, known for its rolling hills, vineyards, and historic cities, also boasts some stunning beaches along its picturesque coastline. From the lively resorts of Versilia to the hidden coves of the Maremma region, Tuscany offers a diverse beach experience for visitors. The Versilia coast, with its wide sandy stretches and vibrant beach clubs, attracts sun-seekers and party-goers. Viareggio, one of the most popular beach destinations in the area, offers a lively promenade and a range of water sports activities. For those seeking a more tranquil escape, the Maremma region in southern Tuscany is dotted with secluded beaches and pristine nature reserves. Places like Castiglione della Pescaia and Cala Violina enchant visitors with their clear waters, soft sands, and untouched landscapes. Tuscany boasts dozens of beaches in various areas, which are almost impossible to fit into this article. However, you can read this article that includes the best beaches in Tuscany!
Subscribe to Our Latest Newsletter
To Read Our Exclusive Content, Sign up Now.
$5/Monthly, $50/Yearly