Tips to Beat Stress for a Student in a New City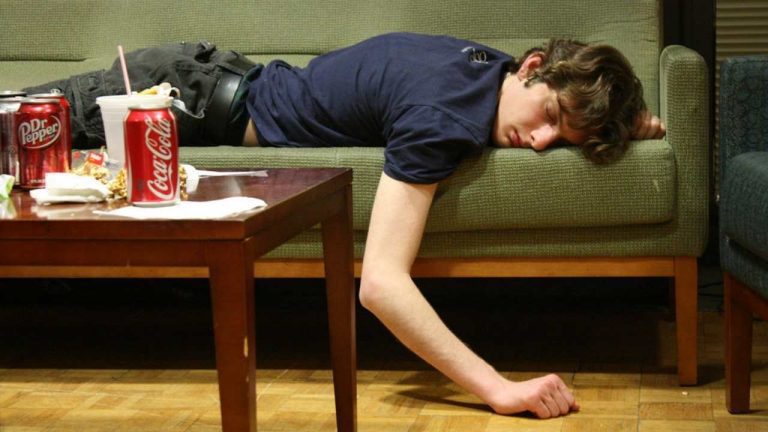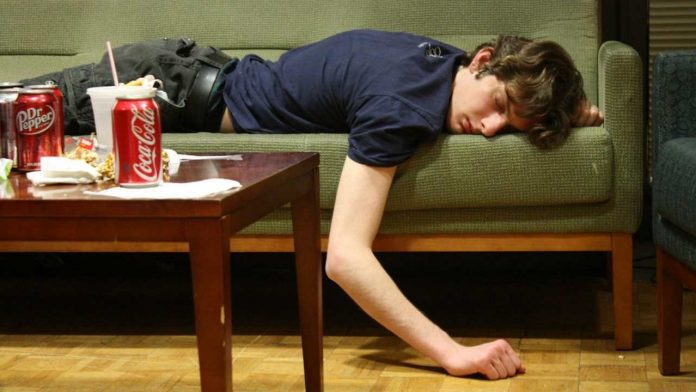 Being a student is a stressful experience. You must balance your studies and extracurriculars, plan for your future and handle your social life. And when you're a student who's moved to a new city to attend one of the top schools in Greater Noida, it's even more stressful. Because you also have to get used to a completely new environment and be responsible for yourself. Phew. Sounds like a hectic situation. But these days, stress is an inescapable part of our lives, which makes it even more important to be able to manage it. So, if you feel like stress is getting in the way of your life in the new city, we've got some tips that may help you. Please remember that while these tips are good life practices and might help ease some of your stress-related symptoms, you should consult a professional if you feel like your stress levels are impacting your health and overall happiness. Having said that, let's take a look at these super helpful tips!
Take breaks
Okay, you might have already known this, but we know how easy it is to get caught up with assignments and projects and to forget all about taking the breaks that you need to rest and rejuvenate yourself. And we're not suggesting that a break has to be an expensive or elaborate endeavor. Anything that allows you to break out of the rut of schoolwork and deadlines can help. Try out a new hobby, go for a walk or sit back and watch a film. It'll really help ease your mind and leave you feeling fresh.
Set timers for meals
Stress tends to create two types of people – those who stress-eat and those who stop eating altogether. And neither category is a great one to be in. You need to ensure that you're getting all your nutrients, without overindulging or becoming sluggish. The solution is simple. You need to remind yourself when it's time to eat. Set timers at mealtimes so that you're able to get your three-square meals for the day, and keep a small supply of fruits, nuts, or other healthy snacks that you can munch on if the need arises.
Get enough sleep
We can't stress this enough (pardon the pun). One of the main reasons that students tend to feel so stressed is because of sleep deprivation. And if you constantly feel like you need a nap, listen to your body and give it what it wants. Make it a habit to get at least six hours of sleep every night. This will allow your brain to relax and recharge and make you more productive the following day. Even if you feel like pulling an all-nighter before exams is the best solution, you'll probably get better results if you take some time to sleep before the paper.
Get some exercise
If just the thought of exams, assignments or that one classmate who keeps upstaging you is stressing you out, you need a healthy distraction and outlet for your negative emotions. And exercise is a great way to channel your stress in a productive way. Whether it's dancing, yoga, running, cycling, boxing, swimming, online workouts that you can follow from your girls' PG in Noida or any other form of physical activity, pick something that you like that you can easily fit into your schedule and make it a habit to keep it up. You'll find yourself looking forward to your workouts and over time it'll improve your tolerance to stress as well.
Write down to-dos and deadlines
One of the most stressful things that you can face as a student is having too much to do at the same time. Just the thought of multiple tasks that need your attention and several approaching deadlines can make your stress levels soar. So, try to break down your tasks by setting goals for yourself. Write down all your to-dos along with their deadlines. Then chunk the tasks into different sections according to urgency, importance, etc. You'll have a list of work that needs to be done and a clear starting point. Now all you need to do is work your way through the list.
We hope these tips help you to reduce or manage some of the stress that you feel like a student in a new city. Remember that you should prioritize your mental health and always put your happiness first. So, try out these tips, take care of yourself, and say goodbye to your stress.
Apart from this, you can also read Entertainment, Tech, and Health related articles here: Best Record Players, August 27 Zodiac, August 26 Zodiac, Best Hindi Movies on Amazon Prime, New iPhone 13, Vivo Y53s Review, Eye Shapes, M4uHD, Fever Dream, Moon water, Oppo Reno 6 Pro Review, iPhone Headphones, Best gaming desks, TheWiSpy Review, Spanish Movies, hip dips,  M4ufree, Xiaomi Mi 11 Ultra Review, Pulse Oximeter, Google Pixel 5a Review, NBA Stream XYZ, CCleaner Browser review, Avocado Calories, Bear Grylls net worth, Hanako San, Rihanna net worth 2021, Dry white wine, Highest Paid CEO, The 100 season 8, Sundar Pichai net worth, Legacies Season 2, Grimes net worth, F95Zone, Microsoft Office Suite, how to block subreddits, How to Share Netflix Account, how to change Twitch name, Sherlock Season 5, Homeland cast, Now you see me, Love Alarm season 2, Young Justice season 4, Salvation season 3.