Plan Your Next Trip Better With These 7 Tips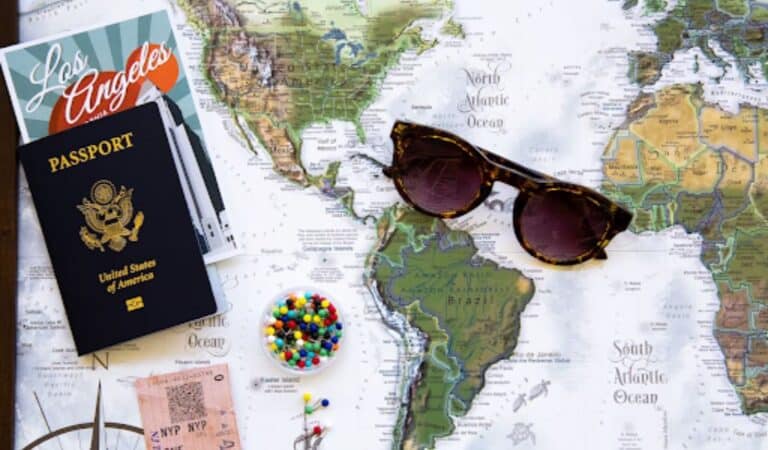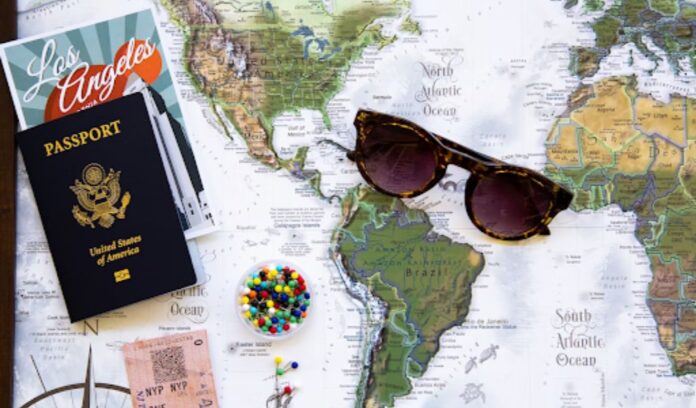 Going on a trip can be an incredible experience. But for the inexperienced traveler, it can be daunting. You might be wondering what exactly preparing for a trip involves.  Additionally, how do you ensure you haven't spared any details? And what points do you need to remember? All of these questions can dampen the joy of your travels and put stress before you've even left home.
To help you maintain your excitement to see the world beyond home, here are seven tips to help you plan your trip.
1. Get the Necessary Travel Documents
If you are taking an international trip, you must learn about the necessary travel documents you'll need beforehand. For instance, learning about the most powerful passports, and where your home country ranks on the list, can help you determine which countries you can visit without a visa and which territories may require you to fulfill visa requirements. From there, you can complete the arrangements before making your bookings. When collecting the necessary documentation for your travels, ensure you allow enough time. These arrangements can take an extended period, so it's best to start preparing far in advance. 
2. Pack a Mix of Casual and Outerwear
Regardless of the time of year, you must pack at least a few casual clothes in your luggage. This includes items such as t-shirts, tank tops, and jeans. You should also take a jacket or two as outerwear to prepare in case you encounter chilly weather during your vacation. For better organization and convenience, invest in an extra-large duffle bag with wheels.
3. Make a Detailed Itinerary
No matter if you're a type A personality or a laid-back type B individual, making a detailed itinerary can give you the peace of mind that you need while traveling. When you know exactly what to do, you can be more confident about exploring your destination and spending money on the right experiences. While the process may take some time, you'll be glad you have an outline of what you want to accomplish each day. You can make it more convenient by using solutions such as a trip planner app. 
4. Shop Around Before Confirming Your Bookings
When booking your tickets and accommodations, you'll find various options. To get the most out of your money, take advantage of different booking offerings and browse around to find the best prices for your travel arrangements. By doing research, you can save a large chunk of money on your trip. This makes one of the most effective tips to travel on a budget.   
5. Take Care of Your Party's Dietary Restrictions
If you're traveling with loved ones or friends, ensure you're mindful of their travel preferences and requirements. Perhaps the most critical of these needs are dietary restrictions. If you've booked a vacation rental and plan to cook for everyone by yourself, this is essential. Use a recipe app to keep track of the ingredients that go into each dish and ensure you're making proper accommodations. Also, feel free to take advantage of any cooking accommodations you have at your disposal, such as an outdoor barbeque or pizza stove.
6. Indulge in Local Experiences
While looking for ways to make your trips more memorable, talk to the locals and get their thoughts on the most wonderful experiences that their city has to offer. This allows you to explore some hidden gems that may not be listed in online guides. This grants you the opportunity to appreciate local culture through an informed lens. This ensures that you and your loved ones can cherish your trip for ages to come. 
7. Account for Dormant Periods During Your Trip
If your itinerary is jam-packed with activities, there's no telling what will stick. From weather-related mishaps to the unavailability of your guides, you can run into a plethora of issues over your trip. Considering these possibilities, you should plan for what to do in such situations. By picking indoor activities such as playing cards, board games, and drinking games, you can ensure that your fun doesn't stop in any situation.
These suggestions will help you enjoy your trip to the fullest while allowing you to remain comfortable during the process. This opens doors to memories that you can cherish forever.
Subscribe to Our Latest Newsletter
To Read Our Exclusive Content, Sign up Now.
$5/Monthly, $50/Yearly