Ways to Make Your Travel Trips Memorable Forever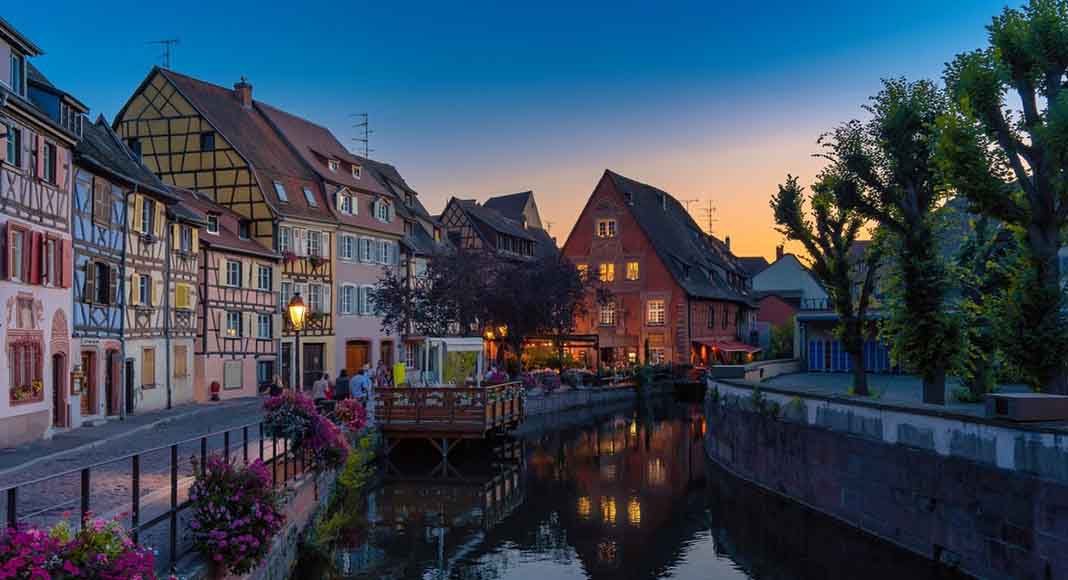 Traveling isn't just about getting a change of scenery – it's about making some precious memories that will last you years to come. Apart from visiting some of the most spectacular locations, traveling allows you to throw yourself headfirst into experiencing something unlike ever before. You might need to navigate through entire cities with a minimal grasp on the language and witness cultures and places you'd only read about before. Having a memorable trip can thus make all the resources that go into arranging the vacation seem worth it.
However, if you're feeling a bit rusty when planning a vacation, you might not know how to make your trip memorable. Below, we've listed the best tips to keep in mind to make your vacation as unique as possible. So, keep reading below to learn how to have your dream vacation.
Pick the right rentals
When planning a trip, most of us put little thought into arranging for a place to stay. More often than not, we leave it up to chance and book the first place we find after we've arrived. Although sometimes you might end up getting the experience you want, most travelers find themselves staying in subpar lodgings where they can't even relax properly. If this sounds like your previous experiences, you might want to book a luxurious rental in advance, whether you're traveling internationally or locally.
If you're heading to Pigeon Forge for a relaxing mountain getaway, you'll find several rentals to pick from. Some of the most beautiful and luxurious hotels overlook the sprawling forest. They are situated directly on the Little Pigeon River. These Pigeon Forge hotels have the best amenities, including Wi-Fi, breakfast bars, and an outdoor and indoor pool. Picking the right rental can make your trip much more enjoyable, giving you more time to enjoy the beauty of the location.
Define a budget
Carefully setting the budget and sticking to it is vital for an enjoyable trip but equally challenging. It is wise to set up your budget before traveling as it saves your time and lets you be more focused and informed so you'll make decisions quickly.
Furthermore, having a set budget will help you set your travel priorities, especially when traveling with your family. With a set budget, you won't be going all over the place and overspending or restricting yourself too much either. With a clearly outlined budget, you can have a relaxing vacation where you don't need to worry about finances.
When defining your budget, there are various factors you need to consider. The essentials are accommodation, food, transport, and activities you need to do on the trip. Extras such as shopping are essential to accommodate too, as you might want to get some souvenirs back home. Although a budget may seem immaterial to making your trip more memorable, it can give you some much-needed peace of mind and let you experience everything you want to.
Discover yourself, experience something new
If you want to make your travel memorable, then stretch your boundaries and don't limit yourself. Often, we end up having a dull trip because we keep sticking to our comfort zone. However, pushing yourself outside of your comfort zone can let you have a memorable trip unlike ever before. Being open to new cultures and destinations can make your vacation trip more exciting.
Even the simplest things like sleeping under the twinkling stars, swimming in deep waters, and walking through new cities can make your trip more memorable. You can try exotic food, experience unique cultures up close, and discover new things about yourself. Travel is an excellent way to boost your self-esteem and confidence, as these activities can show you how to tackle novel situations. So, skip the annual travel destination and pick a new place you've been itching to try.
Interact, engage and embrace
Your traveling experience can be much more exciting and memorable if you interact and engage fully along the trip. If you're new to traveling, you might find it safer to stick to just the travel guides or the tried and tested locations. However, doing so can limit your experience and keep you from embracing the local culture.
Talk to other travelers on the road like you, share experiences, listen to them, ask questions, and dig deep to learn more about your surroundings. Similarly, share your culture and experience for a learning experience for all. Instead of sticking to your recommendations, try speaking to the locals and ask them to guide you around the place. This way, you can discover some hidden gems that no guidebook could ever tell you about. Furthermore, personal interaction with the locals and culture can help your personal growth immensely. You can develop much deeper cultural sensitivity and pave the way for greater inclusivity.
Research your destination and read blogs
Before heading towards your destination, research your destination, read blogs, and grab the maximum amount of information about the environment where you're planning to go. It makes your trip more relaxed and tension-free as you can be prepared about what to expect.
For example, through professionals like Table & Eve, you can collect all information about California trips and their valuable offers. With detailed information about the beaches, food, resorts, you can easily plan your trip without any hassle.
Conclusion
Travelling gives us a sense of rediscovering ourselves and makes fun and precious moments with our loved ones. However, you need some essential points to guide you to have a good travel experience. Budgeting, researching where you should travel, and finding out what opportunities the place offers you can help make your trip much more memorable. Once you plan everything before heading out, you can have a smooth, relaxing experience. Whether you're traveling with kids, a significant other, or alone, these tips can help you have a much better time than you would otherwise.
Aside from it, if you are looking for travel with party bus service in Baltimore, you can follow the absolute guide on Google and Google Business Map.
Subscribe to Our Latest Newsletter
To Read Our Exclusive Content, Sign up Now.
$5/Monthly, $50/Yearly