Things to Pack for a Summer Vacation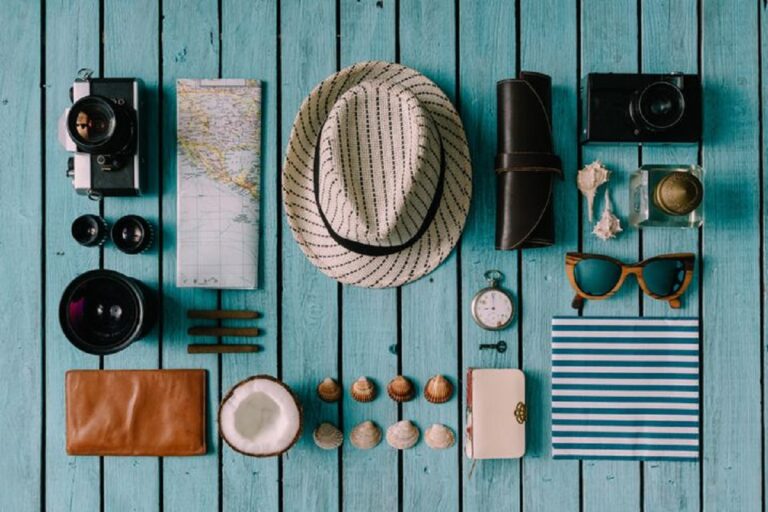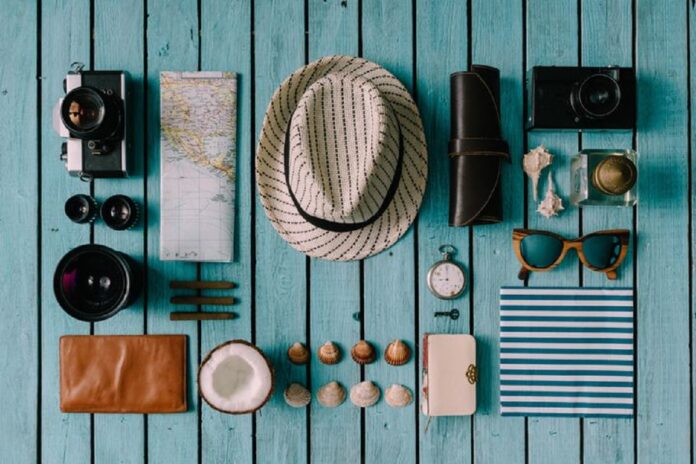 Listen to the Podcast:
Summers provide an excellent opportunity to go on vacation. Take a respite from the scorching heat by going to the beach or mountains. Summer vacations are always fabulous. The destination doesn't matter as long as the company is incredible.
People with kids prefer summer vacations. The holidays are long, allowing them to take time off from work, explore places, and bond with kids. On your summer vacation, you can enjoy surfing at the beach. Or enjoy rides at Disneyland with your kids. In short, the memories you will make during your summer vacation will be memorable.
The best tip for enjoying your summer vacation starts before the vacation itself. It is about packing correctly. If you are not packing well, you may compromise on safety, style, and comfort. To enjoy your summers, here are the things you must pack.
Travel credit cards
Without credit cards, cash, and debit cards, traveling is impossible. Even though digital means of payment are acceptable, you cannot rely on them. Especially when traveling internationally. Therefore, carry credit cards—the ones that work internationally. Using credit cards on vacations also offers many benefits. These include hotel discounts, entry into airport lounges, extra miles, quick transfers, and more. Research your options to find the best credit or debit card for yourself.
Sunglasses and hats
A summer essential, never leave for vacation without them. Carry your favorite hat in any style. When exploring a city, country, or lying by a poolside or beach, it will help. It will keep the UV rays away from you. Also, wear shades. They make you look cool, go with all outfits, and safeguard your eyes. Take at least two pairs of shades. Having a backup is always good.
Travel documents
Travel documents are the first and last thing to check when packing for summer vacations. Depending on your destination, you will need a few documents. For instance, international travel requires a passport and visa. Buy a travel document organizer and include your passport, visa, travel insurance, and other documents, like a vaccine certificate. Have a list of required documents ready. Check it once you put the documents in the organizer.
Your documents will also include identity cards and photocopies of all the documents. However, don't rely only on digital ones; many regions don't accept that.
Swimwear
Packing swimwear for your summer vacation is essential. Even if you go to a resort, there will be a pool. And enjoying the pool during the summer is the best way to relax and beat the heat. For beach vacations, swimwear is integral. Pack two swimsuits with cover-ups. You can always use another one if it rains or the swimwear doesn't dry.
Sunscreen
Irrespective of the destination, pack sunscreen. The best sunscreen with impeccable coverage and no white cast is essential. It will protect your skin from tanning, sunburn, and UV rays. You will explore the cities, and traveling during the day needs the best protection.
Face mask and hand sanitizer
To be safe, wear and carry a face mask. On flights or trains, wearing a mask can keep bacteria away. A sanitizer is always helpful. Buy a pair and keep them in your handbag at all times.
Reusable water bottle
Carry your favorite water bottle with you on vacation. It will ensure you are hydrated when you go to the beach, on hikes, or on a sightseeing tour. Carrying a reusable bottle ensures you don't add to plastic waste. Also, you can refill it from a good place instead of drinking questionable water from Bisleris.
Summer clothes 
Depending on your location, it may vary a bit. However, a few summer staples are:
Maxi dresses come in florals, solid colors, or prints.
Shorts and t-shirts
Denim
Fancy gowns for dinner dates
Skirts
Undergarments: a suitable number of pairs for the entire trip.
Footwear: sneakers, flats, one-heel, and comfortable loafers.
 Medicines
If you take prescription medicines, buy extra and carry them in a pill organizer. Also, carry basic medicines for headaches, stomach aches, and all.
Don't forget to pack all this stuff for your summer vacation. It will ensure a stylish, safe, and memorable vacation. Sure, a few things can still go haywire, but being prepared is the best.
Subscribe to Our Latest Newsletter
To Read Our Exclusive Content, Sign up Now.
$5/Monthly, $50/Yearly