The 15 Best Spanish Movies on Hulu in 2023
Listen to the Podcast:
Hulu is a streaming service that offers many movies, TV shows, and live content, with or without selective commercials. It allows you to watch shows from the comfort of your home. Bringing together content from all over the world creates stiff competition for all premium streaming platforms.
With the best Spanish-language movies of all time, according to your taste, be it drama, romance, comedy, horror, or simple adventures, take your pick for the best Spanish movies on Hulu and stream it now.
Related Picks: Best Christmas Movies to Watch on Hulu
Best Spanish Movies on Hulu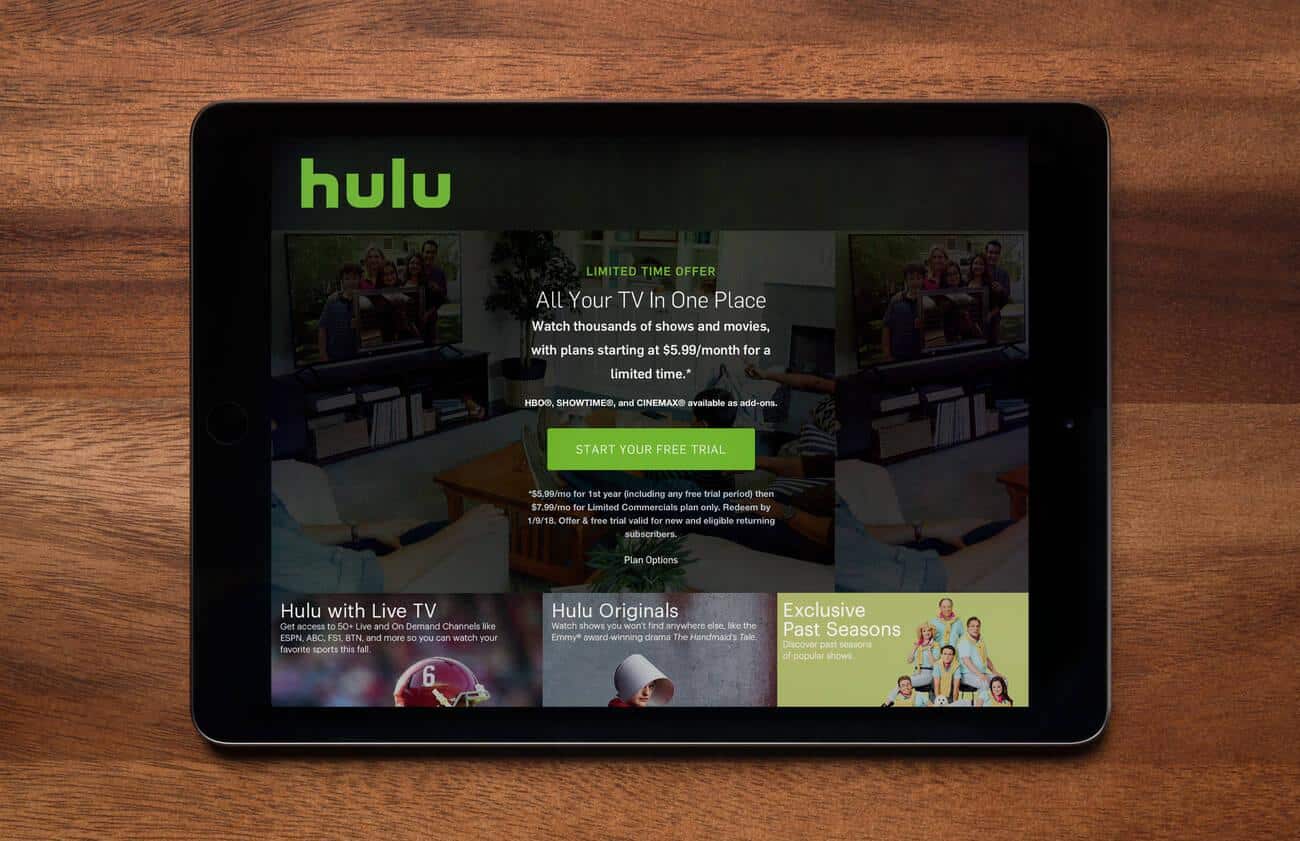 Below we are listing the 15 best Spanish movies on Hulu. 
Director: Julio Medem
IMDB: 6.4
Julio Medem's Ma Ma, starring Oscar-winning actress Penelope Cruz, tells the story of a woman diagnosed with breast cancer. As she wrestles with her grievances, she forms a bond with a man dealing with her losses. The fascinating story the film builds also leaves a social message to the viewers.
Director: Gustavo Taretto
IMDB: 8.1
Side Walls is a moving comedy by Argentine director Gustavo Taretto. Released in 2011, the film brings a romantic drama between Martín and Mariana to the public. This Argentinian film has a philosophical touch yet is charming and visually beautiful. The fun and optimism of this movie will speak to you.
[Video Credits @NightWarriror9768]
Director: Juan Carlos Fresnadillo
IMDB: 6.9
Directed by Juan Carlos Fresnadillo, 28 Weeks Later is a horror thriller released in 2007. It is an intense watch that picks up the events after the rage virus wipes out mainland Britain. After the US military declared the city safe again, they have yet to be hit with the horrors of the virus again.
Director: Marc Carreté
IMDB: 4.6
Marc Carreté's 2014 film Asmodexia is a horror film that will send chills down your spine. Eloy de Palma is an exorcist and works together with his granddaughter Alba. They try to fight the demonic plague that takes over the Barcelonans. Asmodexia is a creepy and violent movie that also displays sheer brilliance.
Director: Adrian Garcia Bogliano, Ramiro García Bogliano
IMDB: 5.5
Penumbra is a horror thriller that tells a story that has a refreshing touch. A pretty simple story; it follows a slow pace until it finally explodes, which will blow your mind. It is about a woman looking for a tenant for her decrepit apartment. She finds a suitable tenant, unaware of the terrible events that will follow.
Director: Eric Darnell, Tim Johnson
IMDB: 6.5
Antz or Antz is an adventure story directed by Eric Darnell and Tim Johnson. It tells the story of Z, an ant unhappy with her life in the anthill. He meets Bala, who shares the same motives, and fate brings them back together to develop something huge. The movie features a stellar voice cast, engaging animation, and good humor.
Director: Tabaré Blanchard
IMDB: 7.7
Venom is a 2018 drama spanning the sports genre. It is about the famous Dominican wrestler Jack Veneno. At the height of his career, he is up against his archrival, Relámpago Hernández. The film stars Manny Pérez as Jack Veneno and Pepe Sierra as Hernández.
[Video Credits @Fox Out! Movie]
Director: Paco Plaza
IMDB: 6.2
Paco Plaza's horror film Verónica is an absolute thriller. A teenager with her friends uses an Ouija board to summon the spirit of the girl's father. In between sessions, she loses consciousness. The group soon learns that evil spirits do not reside among them.
Director: Sergio G. Sánchez
IMDB: 6.7
Sergio G. Sánchez's 2017 film Marrowbone is a Spanish psychological horror film. Starring Anya Taylor-Joy, George MacKay, and Charlie Heaton, it is about four brothers who cover up their mother's death to stay together only to find themselves amid a demonic presence.
Director: Roman Polanski
IMDB: 6.7
Roman Polanski's The Ninth Gate is a mystery thriller starring Johnny Depp. Dean Corso, played by Depp, is a rare book dealer. As he goes on a quest to get hold of the last two copies of a rare book, he is unaware of the paranormal events the book will trigger.
Don't miss reading our Netflix Movie Schedule Guide for 2023
Director: Nacho Vigalondo
IMDB: 6.2
Colossal, the 2016 Nacho Vigalando film, stars Anne Hathaway. Gloria believes she is connected to a giant creature destroying Seoul, South Korea. As events worsen, she embarks on a journey to discover how existence doesn't pose a colossal puzzle to the world.
Director: Maite Alberdi
IMDB: 7.5
Maite Alberdi's comedic documentary, The Mole Agent, released in 2020, explores the realities of aging. Drama mixes with the documentary narrative when a Chilean-based private investigator hires an older man to work as a mole. He must operate at a retirement home to see if he can track the abusive events that might be taking place there.
[Video Credits @Crysania]
Director: Terry Gilliam
IMDB: 6.2
Terry Gilliam's The Man Who Killed Don Quixote is a comedic adventure film. Starring Jonathan Pryce and Adam Driver, you enter a time-jumping fantasy world and meet the iconic Don Quixote, played by Pryce. Quixote is a delighted Spanish shoemaker; he thinks Toby is Sancho Panza. As they travel together, they unite dreams and reality.
Director: Ingride Santos Piñol
IMDB: 6.0
Beef is a 2020 short drama about a sophomore in high school. Unwilling to give in to the established system, she questions the school system and what they study. While taking a literature test, she asks a question that shocks everyone. Ingrid Santos directs the film and stars Melisa Peralta, Ruth Gabriel, and Unai Zorraquino.
Director: Alberto Rodríguez, Nacho La Casa
IMDB: 5.2
Directors Alberto Rodríguez and Nacho La Casa put together a comic story about an adorable dog in Ozzy. It's an animated movie about a dog who finds himself in a dog prison after his family goes on vacation. The dog tries to escape from jail with his new friends.
Final Words
You can stream these in the original language and not in the dubbed one to experience the beauty and charm of the Spanish language. The list offers a mix of classic romance, oscar-winning, comedic adventure, and thrilling horror, depending on the genre. So, look at this list of Spanish-language movies you can stream on Hulu in 2023.