14 Best Thriller Movies on HBO Max that Will Keep You on Your Toes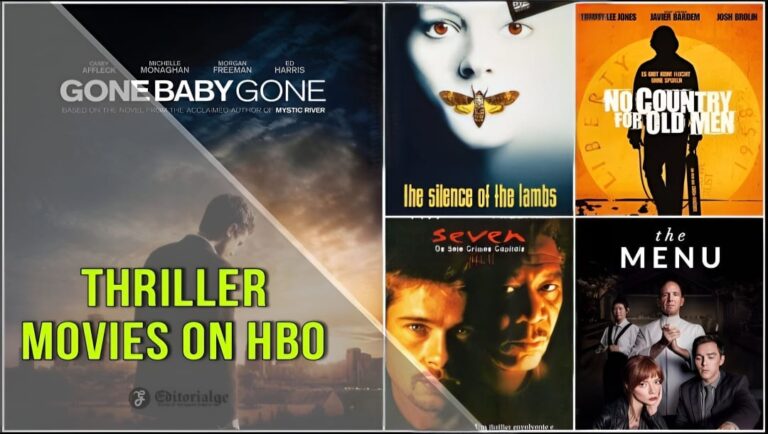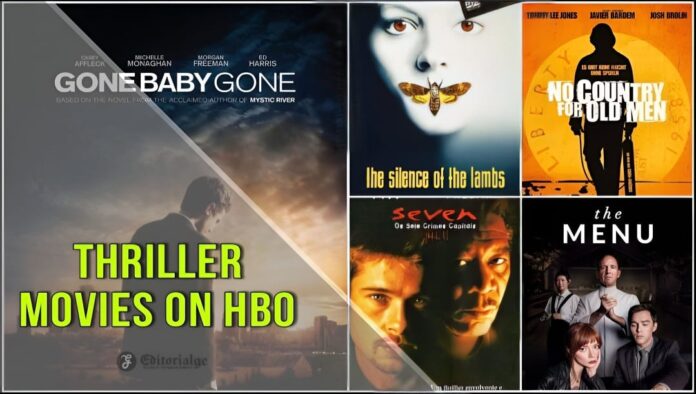 Listen to the Podcast:
Are you ready to jump out of your seat? HBO has the best thriller movies, with tension that will keep you on the edge of your seat and action that will make your heart race. You'll go on a ride filled with mind-bending twists, unexpected turns, and tension that will make your heart beat faster. Do you need to know the thriller movies on HBO Max? Buckle up because it's going to be a scary ride!
Real life can be very boring at times. Watching movies or binge-watching tv series gives you some comfort. HBO Max has a diverse collection of action, thriller, horror, drama, and crime movies. You can also find many historical movies and tv series on HBO. The collection of war movies on HBO Max is also notable.
Please do not wait any longer; immerse yourself in the depths of the intrigues and darkness of the platform and discover the best thriller movies on HBO Max now; we are with you!
Thriller Movies on HBO
Thrillers, a genre characterized by suspense, anticipation, and exhilaration, has an uncanny ability to lure viewers into a world of intrigue and suspense. Through intricate plot twists and turns, they evoke a cocktail of emotions, keeping audiences on their toes and their hearts racing. We made a list of the 14 best thriller movies on HBO. Check that out.
SHUTTER ISLAND
Year: 2010
Duration: 138 min.
Director: Martin Scorsese 
Genre: Thriller
2010 brought us, from the hand of the master Martin Scorsese, Shutter Island, a psychological thriller where nothing, absolutely nothing, is what it seems. Leonardo DiCaprio and Mark Ruffalo play two bailiffs sent to an isolated island in Boston Harbor to investigate the disappearance of a patient from a psychiatric hospital.
Little by little, the two agents will discover that the island's most dangerous and mysterious thing is not exactly the hospital patients.
Shutter Island also completes its cast with Ben Kingsley, Emily Mortimer, Michelle Williams, and Max von Sydow.
INTERSTELLAR
Year: 2014
Duration: 196 min.
Director: Christopher Nolan 
Genre: Thriller, drama, and science fiction
Despite its striking and long duration, Interstellar will take us on a science fiction journey in a dystopia (not as dystopian as we would like) where humanity barely survives on Earth.
In search of a new world to colonize and escape extinction, several scientists are sent to the stars to search for a future for humanity.
That is just the premise of a drama that will become a thriller as the science fiction element is implemented, very Nolan-esque, we must say.
SEVEN
Year: 1995
Duration: 122 min.
Director: David Fincher 
Genre: Thriller and drama
If Seven is on a platform by the time we make one of these mystery movie listings, we will include her. Don't be surprised to see the David Fincher movie so often.
This David Fincher masterpiece united Brad Pitt and Morgan Freeman on the hunt for a killer who recreated the seven deadly sins.
But Seven makes much more sense when the brutal killer is revealed. It will be then when the film reaches its true and brutal genius.
A sober thriller, without frills, and with an undeniable noir essence that will dazzle us from the first minute.
NO SUDDEN MOVE
Year: 2021
Duration: 115 min.
Director: Steven Soderbergh 
Genre: Thriller
Steven Soderbergh is another of the great filmmakers to whom we can commission a thriller without fear of being wrong. No sudden move is good proof of this.
Small-time criminals fail a "simple assignment" to steal a document. They will try to find who hired them to find the real reason for the assignment.
And as icing on the cake, the spectacular cast of this HBO Max original movie includes Don Cheadle, Benicio del Toro, Jon Hamm, David Harbour, Brendan Frasier, and Ray Liotta.
12 MONKEYS
Year: 1995
Duration: 130 min.
Director: Terry Gilliam 
Genre: Thriller and science fiction
1995 was an excellent year for Brad Pitt, who repeats on our list with 12 Monkeys, along with Bruce Willis and under the direction of Terry Gilliam.
A film that combines mystery and science fiction with time travel and a dose of a magnificent psychological thriller.
After a pandemic that devastated almost all of humanity, the survivors live in underground communities.
An inmate will be sent back in time to try to prevent humanity from ending so severely, helping scientists develop a cure… or that's the idea, at least.
TRAFFIC
Year: 2000
Duration: 147 min.
Director: Steven Soderbergh 
Genre: Thriller and drama
We bring back Steven Soderbergh (who once again shares a film with Benicio del Toro) to talk about Traffic, the suspense drama released in 2000.
An American judge (Michael Douglas) is appointed head of an American effort to combat drug trafficking when he discovers his daughter is addicted.
On the other side of the border, a Mexican policeman wages his fight against drugs. Both lives will inevitably end up intersecting.
GONE BABY GONE
Year: 2007
Duration: 116 min.
Director: Ben Affleck 
Genre: Thriller and drama
Ben Affleck habitually shows his 'love' for Boston in some movies, including The Town and Gone Girl.
Two private detectives (Cassey Affleck and Michelle Monaghan) investigate the disappearance of a kidnapped girl in one of Boston's seediest neighborhoods.
The suspenseful story includes many dramatic elements, especially as it involves the daughter of a drug-addicted woman.
Morgan Freeman, Ed Harris, John Ashton, and Amy Ryan complete the Gone Baby Gone cast.
INCEPTION
Year: 2010
Duration: 148 min.
Director: Christopher Nolan 
Genre: Thriller and science fiction
Christopher Nolan returns to our list with one of his best-known and convoluted films: Inception.
Beyond its brutal cast, Inception combines suspense with science fiction, being the main plot and the reasonable doubt of whether everything that happens is real, the most remarkable aspect of the tape's mystery.
Of course, names like Leonardo DiCaprio, Elliot Page, Michael Caine, Joseph Gordon-Levitt, Cillian Murphy, Ken Watanabe, and Tom Hardy help the viewing.
THE DA VINCI CODE
Year: 2006
Duration: 149 min.
Director: Ron Howard 
Genre: Thriller and adventure
We have selected the film adaptation of The Da Vinci Code by Dan Brown to break a bit with the general crime theme.
Tom Hanks stars as Robert Langdon, a symbology professor accused of a murder at the Louvre museum.
It will begin a long night that embarks Langdon on a search for one of the most important historical elements: The Holy Grail. All this while trying to avoid being captured by the French authorities led by Jean Reno.
THE TALENTED MR. RIPLEY
Year: 1999
Duration: 150 min.
Director: Anthony Minghella 
Genre: Thriller and drama
Matt Damon endorses the expression "if you want something, take it" in The Talented Mr. Ripley.
Tom Ripley lives envying the lifestyle of Dickie Greenleaf (Jude Law), a quiet life in Italy without any worries.
His opportunity arises when Dickie's father sends him to Italy to bring his son back to America. No one imagined how far Mr. Ripley would go to fulfill his dream.
VIVARIUM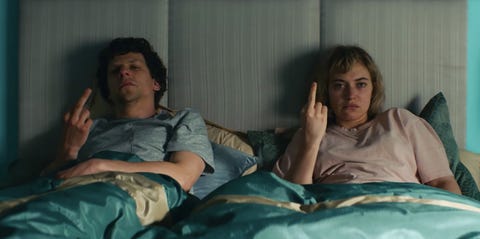 Year: 2019
Duration: 97 min.
Director:

Lorcan Finnegan

Genre: Thriller and Drama
As in 'Don't worry, dear,' in 'Vivarium' we will meet a young American couple (played by Imogen Poots and Jesse Eisenberg) who decide to start a life together in a new house.
They will go to a real estate agency where they will meet a strange agent who will introduce them to Yonder, a peculiar recently built urbanization, in which all the houses are the same. Will they find the life of their dreams there?
MARROWBONE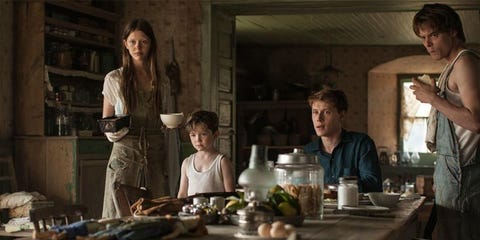 Year: 2017
Duration: 110 min.
Director:

Sergio G. Sánchez

Genre: Thriller, Horror, and Drama
In Marrowbone, Four young brothers live in a mysteriously abandoned farm lost in the middle of the mountain. Strange and paranormal events are repeated within the walls of his "home."
Fearing they will be separated after the death of their mother, the protagonists will have to fight to stay together and, incidentally, solve the strange secrets that lurk in every corner of the place.
The unbeatable cast shows us some of the most relevant faces of current fiction. Anya Taylor-Joy (Queen's Gambit), George McKay (1917), Mia Goth (Pearl), Charlie Heaton (Stranger Things), and little Matthew Stagg.
MAY GOD SAVE US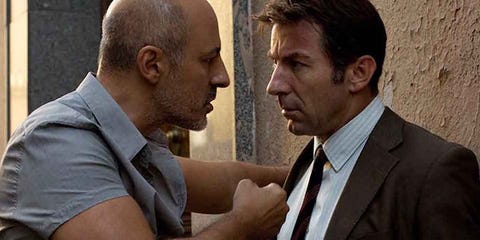 Year: 2016
Duration: 127 min.
Director:

Rodrigo Sorogoyen

Genre: Thriller, Crime, and Drama
Captured by the infernal summer heat of the city, the two men will have to follow an almost invisible man who is hot on his heels but who always manages to escape. In their task, they will face their inner demons. Is the murderer so different from them? Watch May God Save Us!!
KIMI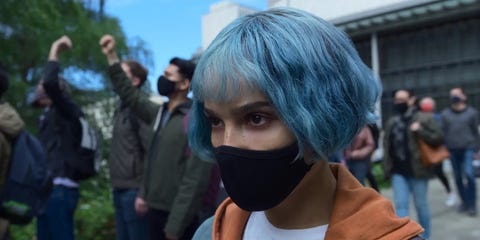 Year: 2022
Duration: 89 min.
Director:

Steven Soderbergh

Genre: Thriller, Crime, and Drama
During a pandemic, this thriller is a claustrophobic story about solving a crime by a young woman with agoraphobia. Through her online work as a supervisor of a service called 'Kimi' (a fictional version of the mythical 'Alexa' or 'Siri'), she discovers a murder for which she will risk her life trying to unmask the guilty.
Zoe Kravitz gives life to the protagonist of this particular film that, inspired by some aspects of Hitchcock's classic 'Rear Window,' draws the viewer fully into the suspense and action of its characters.
Subscribe to Our Latest Newsletter
To Read Our Exclusive Content, Sign up Now.
$5/Monthly, $50/Yearly