Shenzhou-16 Launches China's First Civilian Astronaut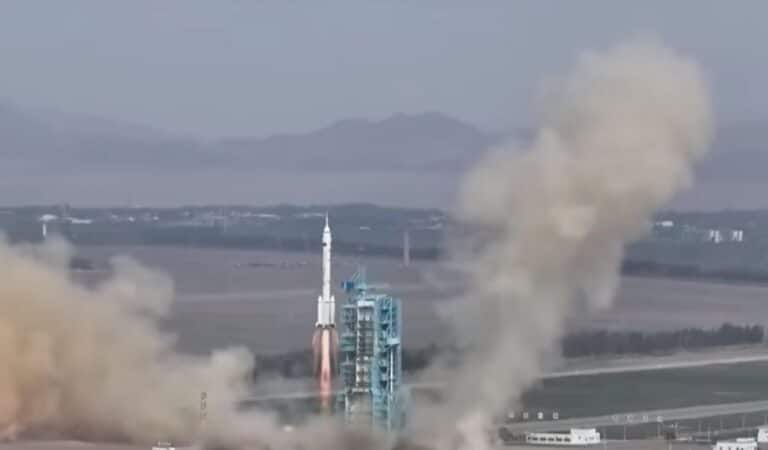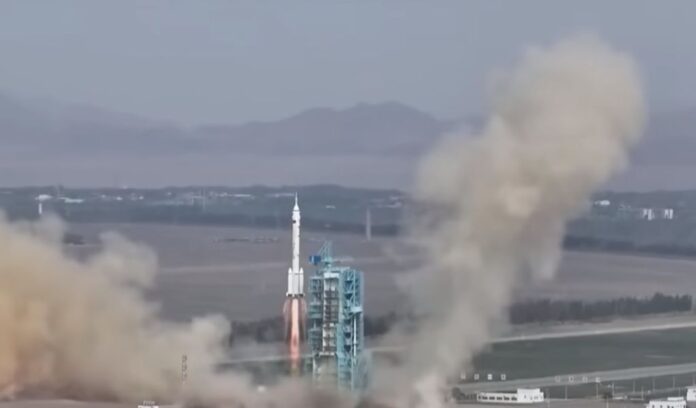 Listen to the Podcast:
China launched the Shenzhou-16 mission to its space station on Tuesday, sending its first civilian astronaut into orbit. This was another step forward for the country's lofty space program.
At 9:31 a.m. Tuesday, the three Shenzhou-16 astronauts took off from the Jiuquan Satellite Launch Center in the desert of China's Gansu province. They were heading for the Tiangong space station, which is in orbit around the earth.
The team of Jing Haipeng, Zhu Yangzhu, and Gui Haichao will take over for the Shenzhou-15 astronauts, who have been living on China's newly built Tiangong space station since November. They will stay there for five months.
China has sent people to the space station five times since 2021.
The Shenzhou-15 crew on the space station was caught on camera watching the launch of their new crew. State media said that the two teams were supposed to meet on the station about 6.5 hours after the launch.
Gui, a professor at China's renowned Beihang University who did his postdoctoral studies in Canada, is the first Chinese civilian to go into space. He is part of the Shenzhou-16 crew. All of the other pilots have been part of the People's Liberation Army of China.
At a press conference on Monday, the China Manned Space Agency (CMSA) introduced the crew. Gui will be in charge of the experiment payloads, while Jing and Zhu will run and manage the spacecraft and do technical tests.
Jing, who is in charge of the mission, has been in space before. He was part of China's first group of astronauts in 1998, and he has already been on three human flights. Both Zhu and Gui were born in 1986, so this is their first trip into space.
Gui's selection as a member of the crew got a lot of attention in Chinese online media, not only because he was the first civilian astronaut, but also because he was wearing eyeglasses in official pictures, which is something you don't usually see on people who are going to space.
Monday, several news outlets talked about the online debate about how a person with bad eyesight could be physically fit for a space journey.
State-run China Daily quoted Yang Liwei, a former astronaut who is now a top official in China's manned space program, as saying that there were different requirements for each crew member as the jobs on missions became more specialized.
Several articles also described Gui's rigorous training prior to the mission, which included desert field survival, sleep deprivation tests, centerfuge training, and underwater operational skills exercises.
"Distance and near visual acuity must be correctable to 20/20 in each eye," according to NASA's regulations for its astronauts. However, it continues: "The use of glasses is acceptable."
China's space powers have been growing quickly in recent years. One example is the Tiangong space station, which finished its basic construction last year and is expected to run and host astronauts for at least ten years.
This could make it the only place in space where scientists can do study after the International Space Station stops running in 2030.
China has tried to make its station a place where people from all over the world can work together, including by having experiments from other countries.
Beijing has been using its growing strength as a global space power for years to offer other countries partnership and development chances as part of its diplomacy.
The T-shaped, three-module structure of the space station was finished last year. However, according to state media, there are plans to expand the structure and increase its study capabilities in the coming years.
When Tiangong's core module went into orbit for the first time in 2021, it was the first big step toward a space station dream that the government has had since 1992.
At the time, official media called it "the official start of building one of humanity's largest and most advanced space-based facilities."
The CMSA said earlier this year that China will have three space trips in 2023 to use and improve its space station.
Along with the launch on Tuesday, these include the launch of the cargo ship Tianzhou-6 earlier this month and the launch of the second crewed spaceship Shenzhou-17 later this year.
Monday, at its news conference, the CMSA also talked about China's plan to land people on the moon by 2030.
Subscribe to Our Latest Newsletter
To Read Our Exclusive Content, Sign up Now.
$5/Monthly, $50/Yearly