Rail Crash in India Likely Caused by Signal Failure, Says Minister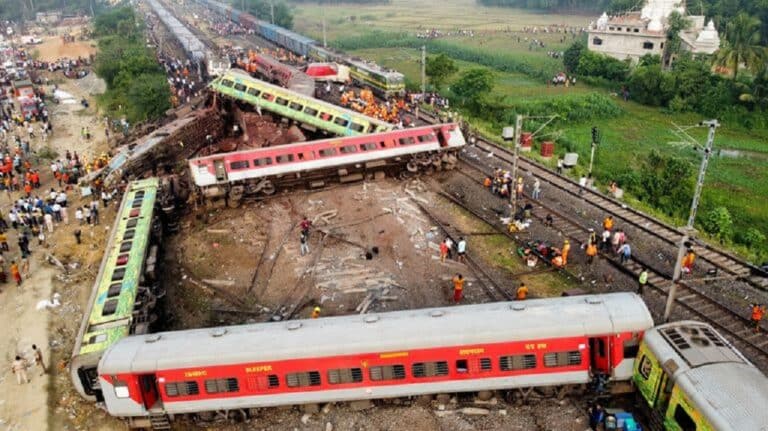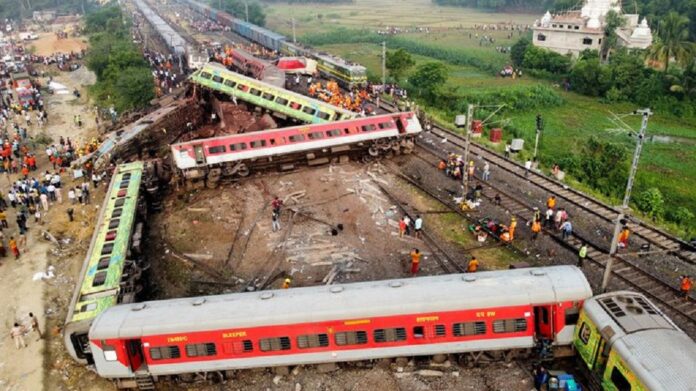 The Odisha rail accident, according to India's railway minister, may have resulted from a "change in electronic interlocking" rather than a signal failure.
Later, Ashwini Vaishnaw claimed that the cause and those accountable for the deadly three-train collision in eastern India had been found, but she provided no further information.
Later, a report on the worst rail accident in India in the last century is due.
After some remains were counted again, the official death toll was lowered down to 275, officials said.
The majority (793 out of 1,175) of the injured individuals who were hospitalized have been discharged.
After colliding with a stopped goods train, a passenger train that was traveling in the opposite direction derailed, crashing with the derailed coaches.
To ensure the safe movement of trains along the track, the electronic interlocking system in railway signaling establishes routes for each train in a specific area.
India has one of the biggest train networks in the world, and millions of people use it every day. However, much of the infrastructure needs to be improved.
The South Eastern Railway also laid blame for the signal failure before Mr. Vaishnaw's remarks. One of the major line tracks, according to the minister, has now been repaired.
The two passenger trains involved are estimated to have had 2,000 passengers on board.
The crash site was visited by Prime Minister Narendra Modi on Saturday, who promised that anyone found guilty would face "severe punishment."
Around 19:00 (13:30 GMT), many Coromandel Express cars went off the tracks because a freight train had stopped. The train was going from Chennai, which used to be called Madras, to Kolkata, which used to be called Calcutta. No one knows how the Express got on the same track as the goods train.
The Coromandel Express's carriages subsequently ended up on the incorrect track. The Howrah Superfast Express, which runs from Yesvantpur to Howrah, collided with derailed carriages while traveling in the opposite way.
A preliminary investigation revealed that the accident was caused by a signal failure, according to South Eastern Railway chief public relations officer KS Anand on Saturday.
He said that the Coromandel Express was supposed to go on the main line, but when a signal was given for the loop line, the train hit a goods train that was already stopped there.
Being that more people are traveling during school breaks, trains in India might become highly crowded at this time of year.
In 1981, an overcrowded passenger train in Bihar state was blown off the tracks and into a river during a cyclone, resulting in the biggest railway accident in the history of the nation and the deaths of around 800 people.
Subscribe to Our Latest Newsletter
To Read Our Exclusive Content, Sign up Now.
$5/Monthly, $50/Yearly