Lionel Messi's Statue to Stand Alongside Diego Maradona and Pele at CONMEBOL Museum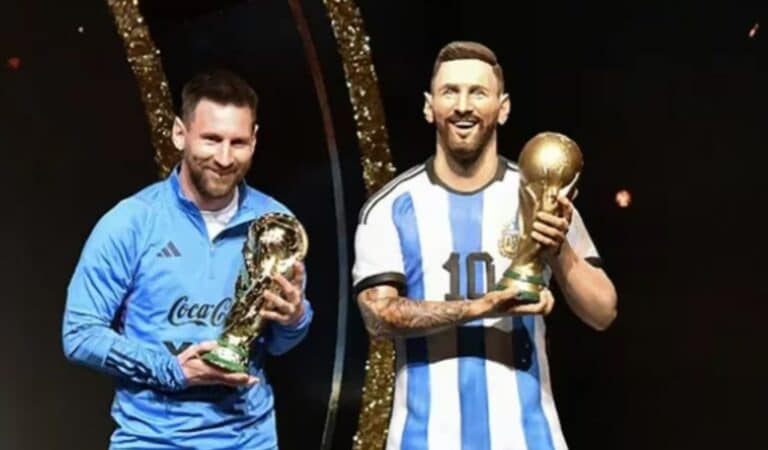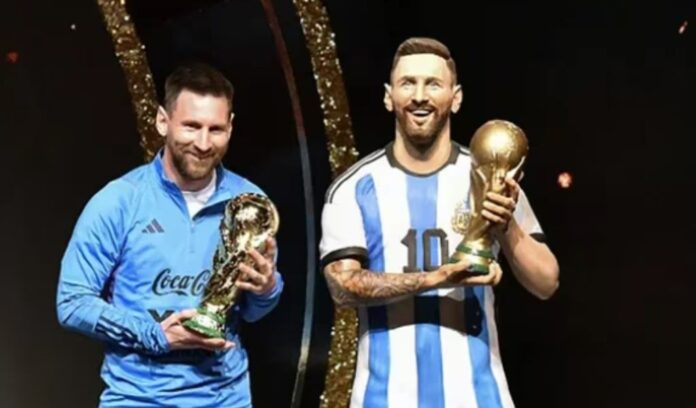 Listen to the Podcast:
Lionel Messi is still getting lots of praise after Argentina won the World Cup. The group that runs soccer in South America gave the 35-year-old Argentine star a statue on Monday.
The statue will be put in the CONMEBOL museum next to statues of Pelé and Diego Maradona, who are also soccer legends.
During the ceremony before the Copa Libertadores draw, Messi also got copies of the World Cup and the Finalissima trophy, which Argentina won against Italy. His teammates and coach Lionel Scaloni also got little trophies, including one for the Copa America, which will be held in Brazil in 2021.
Lionel Messi stated during the homage, "We are enjoying a really special and lovely moment, getting a lot of affection." "A South American squad winning the World Cup again was long overdue."
On Thursday in Buenos Aires, Argentina defeated Panama 2-0 in its first international match since taking home the World Cup trophy in Qatar last December. In order to celebrate with its supporters in the rural city of Santiago del Estero, Scaloni's team will take on Curacao on Tuesday.
In Qatar 2022, Messi guided Argentina to a historic World Cup victory, and he hasn't let up since. He scored a direct free kick as Argentina defeated Panama 2-0.
Many rumors have circulated about the seven-time Ballon d'Or winner's future ever since he entered the final months of his current deal with Paris Saint-Germain.
Messi reportedly had a verbal deal with PSG, but negotiations have stalled lately as Messi's old team Barcelona tries to swoop in and arrange a touching reunion with their wayward son.
Whilst the La League president has made it plain that Barcelona won't be able to sign new players in the summer until the team can resolve its financial issues, Tebas has other ideas.